Rainbow 6 Carryover Soars over $1 million for Thursday's card Multiple tickets for popular 20-cent wager cash for $88,271.34

HALLANDALE BEACH, FL – The 20-cent Rainbow 6 jackpot survived another racing day Monday at Gulfstream Park, generating a carryover of $1,042,557.91 for Thursday's card. However, two ticket holders of the 1-1-2-12-6-2 combination for the six-race sequence still enjoyed a lucrative afternoon, each cashing for $88,271.34.

Heading into the last race of the Monday's six-race sequence that included a major $89.20 upset in the eighth race, there was just one ticket that could have taken down a Rainbow 6 jackpot of $1.2 million had #5 Iskha prevailed in the 10th race. Iskha was extremely slow breaking from the starting gate for the five-furlong turf finale and was never a factor.

The Rainbow 6, which requires a bettor to hold the only ticket with all six races to collect the jackpot, went unsolved for the 28th consecutive racing day Saturday. The jackpot has not been paid out since a single bettor cashed for $30,670.26 on Jan. 10.

There were also a few happy 50-cent Pick 5 ticketholders with the winning 1-2-12-6-2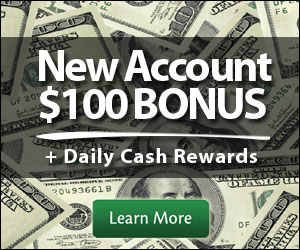 combination for the final five races that was worth $46,028.50. There were four winning tickets.
Gonzales Scheduled for Release from Hospital
Jockey Jonathan Gonzales, who was involved in a spill during Sunday's first race, was expected to be discharged from a local hospital Monday afternoon. According to his agent, Gil Graell, Gonzales had three hairline fractures in his back.
Who's Hot: Jockey Juan Leyva scored on a pair of longshots: Starship Wildcat ($20.20) in the sixth race and Cajun Sunrise ($89.20) in the eighth race. Leading rider Javier Castellano doubled up with What a Party ($7.40) in the fourth and Integrity ($5.60) in the ninth.
Trainer Steve DiMauro notched his first two victories of the Champions Meet with Now Hear This ($20.60) in the third and Cajun Sunrise in the eighth.
Rainbow 6 Carryover: $1,042,557.91