Multi-Race Wager Guarantees Slated for Saturday's Florida Derby Card Rainbow 6-$2 Million; Late Pick 4-$750,000; Late Pick 5-$500,000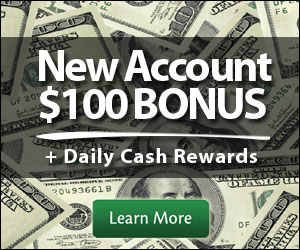 Thursday's Rainbow 6 Carryover Jackpot Climbs to $1.445 Million HALLANDALE BEACH, FL – Gulfstream Park has scheduled guaranteed pools for the 20-cent Rainbow 6, the 50-cent Late Pick 4 and the 50-cent Late Pick 5 on Saturday's $1 million Xpressbet Florida Derby (G1) program.
The Rainbow 6 (Races 9-14) will offer a $2 Million jackpot pool guarantee if the popular 20-cent wager goes unsolved on Thursday and Friday. The Late Pick 4 (Races 10-14) pool will be guaranteed at $750,000, while the Late Pick 5 (Races 10-14) will offer a $500,000 pool guarantee.
Saturday's 14-race program will offer nine stakes worth $2.45 Million in purses. The 66th running of the Florida Derby will anchor all three multi-race wagers with guaranteed pools. Xpressbet Fountain of Youth (G2) winner Gunnevera was installed as the 9-5 morning-line favorite in a field of 11 entered in Gulfstream's signature race Wednesday.
The 20-cent Rainbow 6 went unsolved for the 24th consecutive program at Gulfstream Park Wednesday, resulting in a carryover jackpot of $1,445,652.70 for Thursday's program
Multiple tickets with all six winners were each worth $4,058.23
The Rainbow 6 carryover jackpot is paid out only when there is a single unique ticket sold with all six winners. On days when there is no unique ticket, 70 percent of that day's pool goes back to those bettors holding tickets with the most winners while 30 percent is carried over to the jackpot pool.
There was a carryover of $1,354,776.50 heading into Wednesday's six-race sequence that spanned Races 6-11 and generated a handle of $378.728. The Rainbow 6 was last solved Feb. 23, when a unique ticket was worth a $324,179.78 jackpot payoff.
Who's Hot: Jockey Emisael Jaramillo tripled aboard Blings Express ($3) in the third, Vendita ($34.20) in the fifth and Very Humorous ($7.60) in the 11th. Apprentice Carlos Hernandez won back-to back with Misschief Maas ($5.40) in the eighth and Bistro Moncur ($6.60) in the ninth.