View Full List of Events Scheduled for Florida Derby Week Derby Post Position Draw Will Be Streamed Live Wednesday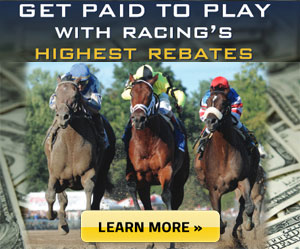 Meet the Contenders for Gulfstream Park's Signature Race Florida Derby News & Notes Published in Spanish
HALLANDALE BEACH, FL – The $1 million Besilu Stables Florida Derby (G1) will be renewed for the 63rd time on Saturday, March 29, but the buzz surrounding Gulfstream Park's signature race has already started and will continue to heighten right up until post time.
A full menu of events has been scheduled for Florida Derby Week, while news and notes generated by the premiere prep race for Thoroughbred racing's Triple Crown will only add to the excitement as race day approaches.
Racing fans can keep up on all the happenings and news at gulfstreampark.com, a comprehensive resource for everything Florida Derby.
A visit to http://www.gulfstreampark.com/racing/race-info will provide all the links that will enhance the Florida Derby experience.
The Florida Derby Events page offers a complete schedule of events that offer something for everyone.
Handicappers and fans will be able to watch the live streaming of the pill pull for post positions for the Florida Derby on Wednesday (11:15 a.m.-Noon) by visiting the Post Position Draw page.
Pictures, videos and bios of all of the Derby horses can be accessed by visiting the Florida Derby Contenders page.
Gulfstream's Spanish-speaking fans need only to visit the Notas y Noticias del Florida Derby page to catch up on all the daily news and notes on the Florida Derby in Spanish.
Gulfstreampark.com is a popular internet destination all year long, and the extensive website becomes an even more valuable resource for the Hallandale Beach racetrack's fans and patrons during Florida Derby Week.