D. Wayne Lukas, winning trainer of Sporting Chance (No. 6): "Well, this surprised me more than it did the horse. I thought he was comfortable in front and he was moving well. I think he was best in the last 50 yards where he accelerated that's his style. Unfortunately, he saw something [at the finish], I guess Luis [Saez] explained that he ducked from the whip I'm not sure. I have a tendency to think it might have been something else you never know. These are 2-year-olds and he's just in his third race so you can see things happen like that everyday in 2-year-old races. I thought the fractions were realistic. I wasn't so worries about the fractions posted. I thought Luis was well within himself clocking the speed. That's the thing I was comfortable with. Somebody said twenty-two [seconds] in our box and I said at this point they're all there. Everyone was in contention in the first quarter. Even at the half-mile they weren't spreading out, there were horses all bunched there. So I was more comfortable with what Luis was doing. He was in comfortable position, he was on the outside of one of the obvious speed horses and I felt comfortable that we'd finish.

"He didn't disappoint me at all. I thought he ran even better than I expected. I expected him to run a strong race. I would've liked to have seen it without incident. You want everything to go smooth. I don't think it diminished his quality any, I think we'll move forward from this. Stuff like this is very correctable."

On winning the Grade 1 Hopeful eight times: "I don't think the other seven helped us today though. I think those seven are on their own merit. Today, we had to do it with this one. I think we've won Sapling but you know what that says you're damn old. I've done it for [owners] [Mr. Robert] Baker and [Mr. William] Mack. I think they've won the last three. Strong Mandate [2013] and Dublin [2015] they're on a mini roll themselves. They've been great. They've been loyal been with us 27 years. They buy two horses a year and they let me pick them out and they've been great signing the ticket. We've been great buying two a year."

On the name Sporting Chance: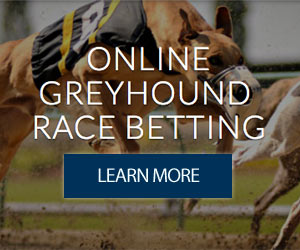 "I had this name in the back of my mind for maybe a year or two. I was holding off on it and hoping nobody would take it. I loved the name. Bill Mack and his wife Phyllis are big into art. They back a lot of museums and she trades art so I wanted Sporting Art or Sporting Chance and this one was available."
Next out plans: "I'm going to get together with the [owners], my first blush reaction is to maybe get a two-turn race. I might try to go straight to the Breeders' Cup Juvenile but I'm not real fond of Del Mar. I know that sounds crazy but I'm going to weigh all our chances. Another logical spot would be the Breeders' Futurity at Keeneland and go two-turns, another Grade 1. There's all kinds of options now."
Luis Saez, winning jockey aboard Sporting Chance (No. 6): "He was perfect, I was going to win the race anyways so I wanted to teach him a little bit to the left because I had never hit him with the left. So when I hit him a little he got scared and came out. I had the race I just wanted to teach him. He is one of the best horses I have ever rode in my life so I want to be okay with him, so he learned a little bit in the game today. But Jesus, when he came out like that I almost fell.
"He's a good horse so when he came out he was still going. But I grabbed him a little bit and he was straight up. He had the best trip, he is very fast. He has everything, the speed, he can go anywhere. Wayne [Lukas] taught him well."
Dale Romans, trainer of runner-up Free Drop Billy (No. 8): "You can't tell [for] a 2-year-old who has run three times in his life and the horse bolts in front of him, how much it stops his momentum. If they all stayed straight, he may run right past him [Sporting Chance, No. 6]. You don't know what it does to a horse's mind. He got beat [by] a head by a horse who bolted in front of him. It's a ridiculous call."
Robby Albarado, jockey aboard runner-up Free Drop Billy (No. 8): "He [Sporting Chance] ducked out in front of our path, but obviously the stewards didn't think it was a mistake, so what can you do?"
Winning margin: neck Full order of finish: 6-8-7-3-5-2-1-4 Final time (seven furlongs): 1:23.71 Fractions: :22.50; :45.92; 1:10.30