• TOYOTA BLUE GRASS FAVORITE CARPE DIEM AND RIVALS TRAIN FOR SATURDAY'S $1 MILLION RACE • WEST COAST BELLE BACK IN KENTUCKY FOR CENTRAL BANK ASHLAND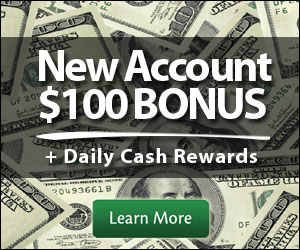 • LOVELY MARIA GALLOPS FOR CENTRAL BANK ASHLAND • KOBE'S BACK MAKING DRY RUN FOR BREEDERS' CUP IN SATURDAY'S COMMONWEALTH • WORK TAB
TOYOTA BLUE GRASS FAVORITE CARPE DIEM AND RIVALS TRAIN FOR SATURDAY'S $1 MILLION RACE
WinStar Farm and Stonestreet Stable's Carpe Diem, the even-money morning-line favorite for Saturday's $1 million Toyota Blue Grass (G1), arrived at Keeneland Tuesday evening and galloped around the main track Wednesday morning. Trained by two-time Toyota Blue Grass winner Todd Pletcher, the Giant's Causeway colt hit the track soon after it opened under exercise rider Patti Krotenko.
"It was a nice and easy gallop," assistant trainer Dermott Magnier said. "He went about a mile and a half."
Carpe Diem enters the Toyota Blue Grass with three wins in four starts, including Keeneland's Claiborne Breeders' Futurity (G1) in October. He was second in the Sentient Jet Breeders' Cup Juvenile (G1). Kicking off his sophomore campaign in Florida, Carpe Diem won the Tampa Bay Derby (G2) on March 7 by five lengths. With a win Saturday, Carpe Diem would become the third horse to sweep the Blue Grass and the Breeders' Futurity (G1). The others are Round Table (1956-1957) and Dullahan (2011-2012). In other Toyota Blue Grass activity on Wednesday morning:
Post 1 – Ocho Ocho Ocho: DP Racing's Ocho Ocho Ocho, who arrived Tuesday, jogged under exercise rider Matt Williams for trainer Jim Cassidy, who is set to arrive at Keeneland around midnight Wednesday evening. "He just jogged today," Cassidy said. "I'll probably gallop him the next two days into the race." The Toyota Blue Grass will be the second race of the year for Ocho Ocho Ocho, a son of Street Sense who was eighth behind Dortmund in the San Felipe (G2) at Santa Anita Park on March 7. In three starts at two, the Keeneland sales alumni won two stakes, including the Delta Jackpot (G3) at Delta Downs on Nov. 22..
Post 2 – Gorgeous Bird: Marylou Whitney's Gorgeous Bird galloped a little more than a mile and a quarter before the renovation break with exercise rider Yoni Orantes up. Trained by Ian Wilkes, Gorgeous Bird was the first Toyota Blue Grass entrant on the grounds, having arrived last week. The Unbridled's Song colt worked five furlongs in 1:01 on Friday. Brian Hernandez Jr. has the mount Saturday.
Post 3 – Pepper Roani: Skychai Racing and Sand Dollar Stable's Pepper Roani remains in Louisville at Churchill's Trackside Training Center with trainer Mike Maker, who saddled International Star to win the Louisiana Derby (G2) last Saturday at Fair Grounds. On Wednesday morning, the Broken Vow colt galloped a mile. He is expected to do the same on Thursday morning, according to Maker, and then ship to Keeneland with an expected arrival time of noon. A Keeneland sales graduate, Pepper Roani exits a runner-up effort in the John Battaglia Stakes at Turfway. He has raced on Polytrack or turf in six of his seven lifetime starts. The colt's lone dirt try came in his second outing Nov. 6, when he finished eighth in a Churchill maiden event. "We tried to run him in the (Grade 2) Spiral (Stakes at Turfway Park on March 21) and were excluded," Maker said. "He's a late-developing 3-year-old who keeps improving, so it's worth it to take a chance and try to get a piece."
Post 4 – Unrivaled: Team Valor International's Unrivaled arrived at Keeneland at 4 a.m. Wednesday after a van ride from Maryland, where he has been stabled at the Fair Hill Training Center. At Keeneland last October, his Parx-based trainer, Marya (pronounced "Mariah") Montoya, claimed Unrivaled for $30,000 for David Wright's Waldorf Racing Stables. The colt by Super Saver, a Keeneland sales alumni, had entered the race owned by his breeder, WinStar Farm. "We've been trying to get better-quality horses," Montoya said about her and Wright's strategy. "We go to a lot of horses of racing age sales; get outbid on a lot of horses. With Keeneland switching (back) to dirt (for the 2014 Fall Meet), I thought we could get some really nice horses (out of the claiming ranks). We liked the WinStar horse; we know they're trying to make the stallion, Super Saver. "(Unrivaled's) form was OK. It wasn't spectacular. I liked that he was out of the Unbridled mare. We had two horses picked out and decided to go with the better-bred horse." Unrivaled was second in that Keeneland race, nosed out for the win after recovering from a blown start. That performance foreshadowed what Montoya described as "quirks." Back at Parx, Unrivaled ran second in a maiden race Dec. 9. "There was a time that we thought we had a horse who could run but wasn't worth anything because we couldn't overcome the gate," said Montoya, whose late father was leading Pennsylvania trainer Dennis "Goose" Heimer. "Now he's broken three times perfect." Helping to solve Unrivaled's gate issues was Montoya's husband, Ross, who works on the Parx starting gate and accompanied his wife to Keeneland for the Toyota Blue Grass. "We tried several things," he said. "The final thing was a shadow roll. He wasn't bad in the gate, but the sudden movement of the gates would startle him. I put the shadow roll on him, and he couldn't see the bottom of the gate move. That was the key." On Dec. 23 in his next race – his fifth career start – Unrivaled broke his maiden by 15 lengths. Enter Team Valor, which purchased the colt. On March 15 for his new owner, Unrivaled won a 1 1/16-mile allowance race at Parx by five lengths. Back at Keeneland on Wednesday morning, Unrivaled walked the shedrow. He is to make his first appearance on the track Thursday with Ross Montoya aboard. The colt will become Marya Montoya's first starter at Keeneland. "It's very, very exciting," she said. "I don't think it's completely sunk in yet."
Post 6 – Frammento: Arriving from South Florida yesterday afternoon was Frammento, who was accompanied on the flight by trainer Nick Zito. "You know I am big into superstition," Zito said. "On the flight yesterday, one guy said that he drove the Sallee van that took Sun King to the Tampa Bay Derby (in 2005) which he won and another guy said his mom had bought some shoes from Strike the Gold that a trainer had had in a trunk. Then they tell me that Frammento was in the same stall on the plane that California Chrome had last year when he flew to Kentucky. "So it was a good flight." In Frammento, Zito sees a lot of similarities to Strike the Gold, the first of Zito's three Toyota Blue Grass winners. "I am really happy with his demeanor," Zito said about the Midshipman colt, a Keeneland sales graduate. "He has been getting a lot of attention from people and he knows he is the star of the show and he reminds me of Strike the Gold when he was here." With exercise rider Juan Bernardini up, Frammento visited the Paddock and galloped 1½ miles after the renovation break. Zito indicated Frammento may go to the starting gate in the morning. Frammento broke his maiden in his second career start that came at Keeneland in October and enters the race off a third-place finish in the Fountain of Youth (G2) on Feb. 21. "He is a ready horse and for this he has to be ready," Zito said. "His third in the Fountain of Youth was amazing to close that much ground on that track. A lot of people are really happy with a win and that's how we were for finishing third." Zito opted to skip last weekend's Besilu Stables Florida Derby (G1) to run here. "That was kind of the plan all along from last fall, knowing that he liked this track," Zito said. "(Owner) Nena (Moss) and I were thinking along the same line, plus this gives us an extra week." Gary Stevens, who won the 1998 Toyota Blue Grass on Halory Hunter for Zito, has the mount on Frammento Saturday.
Post 7 – Classy Class: Austin Luttrell, assistant to trainer Kiaran McLaughlin, spent the winter with the McLaughlin string in New York, where Cheyenne Stable's Classy Class was stabled. He's always liked the son of Discreetly Mine, who won his career debut last October at Belmont. "He's knocking on the door for a graded stakes win," Luttrell said about the colt, a Keeneland sales graduate. "He ran very well in his second start in the Remsen (G2). The problem was there's a very good horse up there called El Kabeir. We were right behind him the entire winter, so hopefully Saturday will be (Classy Class') time to shine." Fourth in the Remsen on Nov. 29 to Leave the Light On, Classy Class was third behind Far From Over and El Kabeir in the Feb. 7 Withers (G3). In his most recent race, he was third to El Kabeir and Tiz Shea D in the Gotham (G3). "He's a very honest runner," Luttrell said. "We know exactly what we have before every race." Classy Class worked four furlongs in :48.59 at Belmont on Saturday and arrived at Keeneland early Tuesday. On Wednesday morning, "We just did our regular gallop," Luttrell said. "This is obviously his first time at Keeneland, so we're trying to get him used to everything. He was looking around a lot. He went very well. Roger (Horgan, the exercise rider) said he felt very well, so we're excited." In the Toyota Blue Grass, Classy Class will be ridden by Junior Alvarado, who was aboard in the Gotham. "Love the post position," Luttrell said. "Other than Carpe Diem, it's a pretty wide-open field. I hope we get lucky and have a good trip and we'll be right up there. Junior knows the horse. We have a very smart, a very consistent jockey, and he gets along well with the horse."
Post 8 – Danzig Moon: John Oxley's Danzig Moon galloped a mile and a half under exercise rider Jason Hoyte before the morning renovation break. The Malibu Moon colt, a Keeneland sales graduate, arrived at Keeneland Tuesday afternoon from South Florida. "He shipped fine; no problems," said Sarah Campion, assistant to trainer Mark Casse. "He will gallop up to the race. He stood in the gate yesterday at Palm Meadows and he may walk through the paddock once here." Danzig Moon, who began his racing career here last fall, will be ridden Saturday by Julien Leparoux.
WEST COAST BELLE BACK IN KENTUCKY FOR CENTRAL BANK ASHLAND
In Saturday's $500,000 Central Bank Ashland (G1), Gary and Mary West's homebred West Coast Belle will look to return to form after finishing off the board in her first two races of 2015. The daughter of Tapit was undefeated in three starts as a juvenile, including the Golden Rod (G2) at Churchill in late November, to close her campaign.
"She's doing great and she galloped today," trainer Wayne Catalano said from his Churchill barn. "I don't think she liked the track at Fair Grounds and I think she'll run a good race." To kick off her 3-year-old season, West Coast Belle was fourth in the Silverbulletday Stakes on Jan. 17 and sixth in the Rachel Alexandra (G3) at Fair Grounds. Both races were won by I'm a Chatterbox. West Coast Belle had her last serious move March 24 at Keeneland, working five furlongs in 1:02.40.
Last year, Catalano sent out the Wests' Room Service to win the Central Bank Ashland (G1) in a dead heat with Rosalind.
LOVELY MARIA GALLOPS FOR CENTRAL BANK ASHLAND
Brereton C. Jones' Lovely Maria got a feel for her Keeneland surroundings Wednesday morning, touring the Paddock while being led by Larry Jones on horseback and doing light work on the main track under exercise rider Jorge Nava. Arriving Wednesday after vanning from her winter base of Fair Grounds, the daughter of Majesticperfection was last seen here in October when she was second to subsequent Grade 2 winner Sarah Sis in a 6½-furlong allowance.
"She just arrived yesterday and worked at the Fair Grounds on Monday," Jones said. "Her work (on Monday) was very good and so was the one before that. This one wasn't as fast as her bullet two weeks ago, but (regular jockey) Kerwin (Clark) said it was even better. She had her ears pricked."
The filly worked five furlongs Monday in 1:00.20 at Fair Grounds – best of five works at the distance. One week prior, she posted a visually impressive bullet at the same distance in :59.20 – one tick faster than stablemate and subsequent Fair Grounds Oaks (G2) winner I'm a Chatterbox. In Lovely Maria's last race, she was second to I'm a Chatterbox in the Rachel Alexandra (G3).
KOBE'S BACK MAKING DRY RUN FOR BREEDERS' CUP IN SATURDAY'S COMMONWEALTH
With Keeneland hosting the Breeders' Cup World Championships this fall, the opportunity presents itself for horses to ship in for stakes that normally would not appear at the Lexington track.
Such is the case for C R K Stable's Kobe's Back, who arrived at Keeneland on Tuesday for a run in Saturday's $300,000 Commonwealth (G3).
"That (the Breeders' Cup) is the reason I am here and not the (G1) Carter (Handicap this Saturday at Aqueduct)," trainer Peter Eurton said. "I want to see if he likes this track."
With exercise rider Chato Ortiz up Wednesday morning, Kobe's Back walked through the Paddock and had a spirited gallop over the main track.
Kobe's Back came into Eurton's barn at the end of last year after recovering from an injury. He won the San Vicente (G2) last February at Santa Anita and competed with the top members of his age group last year before being sidelined after the Bing Crosby (G1) at Del Mar in July.
"John (Sadler) and I both train horses for the Searings," Eurton said of Lee and Susan Searing of C R K Stable.
Eurton returned Kobe's Back to the races in the San Carlos (G2) on March 7 and the gray colt responded with a runner-up finish behind Wild Dude. Gary Stevens was aboard that day and will be in the saddle Saturday in the Commonwealth.
Eurton, whose last racing trip to Keeneland resulted in a victory in last year's Toyota Blue Grass (G1) with Dance With Fate, has big hopes for Kobe's Back.
"If he runs well here, maybe the Met Mile (G1 on June 6) would be next," Eurton said. "I'd like to keep him between seven-eighths and a mile and keep him fresh."
WORK TAB Live Oak Plantation's multiple Grade 3 winner Za Approval, nominated to the $300,000 Maker's 46 Mile (G1) on April 10, worked a bullet five furlongs in :59.60 on the main track Wednesday. Trained by Mark Casse, the 7-year-old Ghostzapper gelding worked before the morning renovation break in posting the best time of 25 at the distance. Last year, Za Approval was fourth in the Maker's 46 Mile.