• EDEN PRAIRIE LINES UP FOR GRADE 1 SHOT IN SATURDAY'S JENNY WILEY • CLOSING-DAY BEWITCH ATTRACTS 46 NOMINATIONS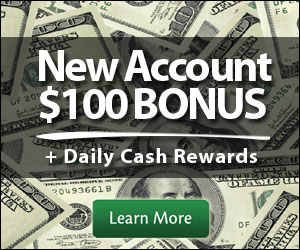 • GALLOPING OUT • SPRING MEET LEADERS
EDEN PRAIRIE LINES UP FOR GRADE 1 SHOT IN SATURDAY'S JENNY WILEY Lothenbach Stables' Eden Prairie will make her first foray into Grade 1 company on the grass Saturday when she faces seven foes in the 27th running of the $300,000 Jenny Wiley.
"This is probably her last year and the original thought was to get a piece of it and get her Grade 1 placed," trainer Neil Pessin said. "It is a good time to try. There is not one in there that I don't think we can't beat, but I do have respect for a lot of them."
A 5-year-old daughter of Mizzen Mast, Eden Prairie has compiled a 16-6-2-2 record on grass and has performed well under all conditions.
"She's a tryer and she runs well on everything," Pessin said. "Before her last race, people were saying she didn't like firm turf and she won."
A four-time non-graded stakes winner, Eden Prairie ran third in the Appalachian (G3) here as a 3-year-old on turf and that fall finished second in the Lexus Raven Run (G2) on Polytrack here.
"She should already have a Grade 2, but she got beat right on the wire in the Raven Run when she never saw the other filly (Madame Cactus)," Pessin said. "That was the day speed wasn't holding and she held. Those horses that went with her finished at the back of the pack." Florent Geroux, who has ridden Eden Prairie in her past three starts, has the mount Saturday. "They will have to catch her," Pessin said.
CLOSING-DAY BEWITCH ATTRACTS 46 NOMINATIONS
Joseph Allen's Beauty Parlor, winner of the Orchid (G3) at Gulfstream in his U.S. debut, and Joyce Young's Caroline Thomas, who finished third in last year's running of the Bewitch (G3), top a list of 46 fillies and mares nominated to the $150,000 closing-day feature on April 24. The Bewitch is run at 1½ miles on the grass.
Trained by Christophe Clement, Beauty Parlor won the Orchid by a half-length. The four horses that followed her under the wire also are nominated to the race: Tabreed (GB), Kitten's Point, White Rose and Riposte (GB).
Caroline Thomas has been knocking on the door in all three of her Keeneland races for trainer Barclay Tagg. She finished third in the 2013 Queen Elizabeth II Challenge Cup (G1), was beaten a neck in last year's Bewitch and last fall was beaten a nose by White Rose in the Rood & Riddle Dowager at a mile and a half.
GALLOPING OUT
When the scheduled opening-day Transylvania (G3) Presented by Keeneland Select was postponed because of inclement weather, nominations were reopened for the 1 1/16-mile turf race for 3-year-olds that was rescheduled for Wednesday, April 15. When nominations closed, there were 30 nominees, including 11 of the 13 horses originally entered.
Included among the re-nominated horses to the $100,000 race were the top four program selections: Luck of the Kitten, Night Prowler, A Lot and Divisidero. Those four are considered likely entrants along with Another Lemon Drop, Danish Dynaformer, Majestico, Saham and Tuba. Entries will be taken Saturday. …
Ken and Sarah Ramsey, who share the Keeneland record for most leading owner titles won with 14, took a big step toward No. 15 on Thursday by sending out three consecutive winners. Ramsey winners were Politicallycorrect in the second, Kitten's Queen in the third and Night Maneuver in the fourth. The Ramseys have won or shared six Spring titles and eight Fall titles with their overall total equaling that of T.A. Grissom.
The Ramseys have won four races so far this meet, a number matched by Godolphin Racing, which has picked up one victory a day through the first four days of the season. Via Strata kept the streak alive Thursday with an eight-length victory in the fifth race. The Godolphin winners are trained by Kiaran McLaughlin. The barn is represented by one starter this afternoon: Dancing House in the sixth.
UPCOMING STAKES PROBABLES
$100,000 Hilliard Lyons Doubledogdare (G3) (Entries taken Tuesday, race on Friday, April 17) – Blue Violet, Flashy American, Handmade, Tiz Windy.
$250,000 Dixiana Elkhorn (G2) (Entries taken Wednesday, race on Saturday, April 18) – Aldous Snow, Biz The Nurse (IRE), Dynamic Sky, Java's War, My Afleet, Reflecting, Unitarian.
SPRING MEET LEADERS
Through April 9 (four days of racing)
Jockey Starts Wins 2nd 3rd Purses Corey Lanerie 18 3 2 3 $148,991 Julien Leparoux 17 3 2 2 $381,206 Javier Castellano 12 3 1 2 $95,702 Kerwin Clark 7 3 1 1 $390,587 Shaun Bridgmohan 11 3 1 0 $184,624
Trainer Starts Wins 2nd 3rd Purses Kiaran McLaughlin 7 4 0 0 $188,158 J. Larry Jones 7 3 1 1 $390,587 Michael Maker 5 3 0 0 $80,466