• TOYOTA BLUE GRASS WINNER CARPE DIEM WORKS HALF-MILE IN :48 • HILLIARD LYONS DOUBLEDOGDARE TOP THREE EXIT RACE WELL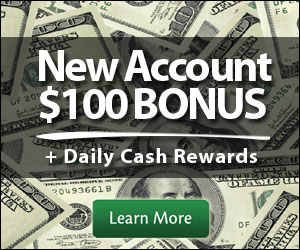 • CHIEF ISTAN DOING WELL MORNING AFTER EYE-POPPING FRIDAY SCORE • DRAMEDY GOING THE DISTANCE IN DIXIANA ELKHORN • WORK TAB • GALLOPING OUT • UPCOMING STAKES PROBABLES • SPRING MEET LEADERS
TOYOTA BLUE GRASS WINNER CARPE DIEM WORKS HALF-MILE IN :48
With regular rider John Velazquez aboard, Toyota Blue Grass (G1) winner Carpe Diem worked a half-mile on his own in :48 over a fast track Saturday morning at Keeneland.
Owned by WinStar Farm and Stonestreet Stables and trained by Todd Pletcher, Carpe Diem came on the track at 10:15 after the track had been closed to all horses. He was accompanied by a lead pony before easing away en route to producing fractions of :12, :24, :36, :48, out five furlongs in 1:00.40 and six furlongs in 1:13.80.
"I got him in :48 flat," Pletcher said. "He galloped out almost to the half-mile pole and Johnny had a hard time pulling him up, which is a good sign. He is a fit horse."
Carpe Diem's work capped a busy morning for Pletcher, who began the day in Florida where three of his other Kentucky Derby Presented by Yum! Brands (G1) hopefuls worked at Palm Beach Downs training center.
Asked if he had had a morning like this before with works in two states that he personally viewed, Pletcher grinned broadly and said, "No.
"Logistically, everything fell into place," he said. "You prefer to work on a fast track and with the good chance of rain coming in here tomorrow, Keeneland went out of their way to accommodate us and we appreciate that a lot.
"We needed the sun to come up at Palm Beach Downs, and my first horses worked at 6:25. I was able to fly on (Stonestreet owner) Barbara Banke's plane and Keeneland let us work later so that I could get here and Johnny would have time to work the horse before catching a plane to Charles Town (in West Virginia)."
Pletcher, who arrived at Barn 6 at 10:07, said he was happy with all the works of his Derby hopefuls, but comparing them "would be like apples and oranges. Materiality worked very well with Stanford. It was his second work since the Florida Derby (G1) and he got a solid five-eighths. He bounced out of the Florida Derby really well."
Daily Racing Form clockers got the pair in 1:00.52 with a final quarter in :23.57.
In addition to Materiality and Louisiana Derby (G2) runner-up Stanford, Itsaknockout worked a half-mile in company with the undefeated Competitive Edge in :48.17. Itsaknockout finished fourth in the Florida Derby.
Pletcher said the three Florida workers would ship to Churchill Downs on Tuesday after training at Palm Beach Downs that morning and have their final works for the Kentucky Derby next weekend at Churchill Downs.
Travel plans for Carpe Diem have not been finalized.
"Most likely he will have his final (pre-Derby) work here, but we haven't decided," Pletcher said. Nor has a decision been made on riders for the Kentucky Derby, especially for Carpe Diem and Materiality.
"I will talk with Johnny on Monday," Pletcher said of the regular rider for both horses. "Ultimately, it is Johnny's decision. Those are two very good horses, and he is four-for-five on one (Carpe Diem) and three-for-three on the other."
HILLIARD LYONS DOUBLEDOGDARE TOP THREE EXIT RACE WELL
Sam-Son Farm's Deceptive Vision exited her narrow victory in Friday's Hilliard Lyons Doubledogdare (G3) in good order, according to trainer Malcolm Pierce.
"She's good this morning," Pierce said. "I hope to come back here at the end of October for some race."
That would be around the time of the Breeders' Cup World Championships here. Deceptive Vision now is a graded stakes winner on dirt and turf.
"I really thought she got beat," Pierce said of the victory by a short head over Lunar Surge. "She is going to Woodbine on Monday."
It was the second tough loss of the meet for Lunar Surge, who was beaten a half-length in a third-place finish in allowance company on April 4.
"That was a similar type race with her bottled up on the inside," said Richard Normington, assistant to trainer George Weaver. "She bounced right out of that first race here and put on weight and was good this morning."
Normington said there were no immediate plans for the 5-year-old mare, owned by Susan and Jim Hill.
"She was a little bit irritated that she didn't win yesterday," Normington said. "She wanted to drag the rider into the Winner's Circle."
Trainer Larry Jones said Susan Knoll's Blue Violet was OK after finishing third.
"We will look for something in the Delaware area leading to the Delaware Handicap (G1)," said Jones, who spends his summers at Delaware Park. "I know the Obeah (G3) is out there."
The $100,000 Obeah is run at 1 1/8 miles on June 20 as the major prep for the 1¼-mile $750,000 Delaware Handicap on July 18.
CHIEF ISTAN DOING WELL MORNING AFTER EYE-POPPING FRIDAY SCORE
Friday's seventh race, an allowance contest for 3-year-olds that were non-winners of two races lifetime, looked on paper to be an evenly matched contest of promising youngsters. Shortly after the gates opened, Chief Istan dispelled any notion of an evenly matched contest.
With jockey Kerwin Clark aboard, Chief Istan grabbed the lead quickly and kept on going in winning by 8¾ lengths and completing the six furlongs in 1:09.50, the fastest time at the distance for the meet.
"It took two years to get him to the races and then another seven months for his second start, so we are in no hurry with him," trainer Larry Jones said of the Istan colt, who won his debut last September by 7½ lengths at Delaware Park. "He's good this morning."
Owned by Sagamore Farm and breeder Brereton Jones, Chief Istan boasts an interesting pedigree. His great-grandam is Askmysecretary, whose daughter Lisa Danielle happens to be the dam of two-time Horse of the Year Wise Dan.
DRAMEDY GOING THE DISTANCE IN DIXIANA ELKHORN
Today's $250,000 Dixiana Elkhorn (G2) will mark the 1½-mile debut for Dramedy, who is coming off a fourth-place finish in the one-mile Appleton (G3) over the Gulfstream turf on March 28. Joe Bravo, who was aboard in that race, will ride Dramedy today and break from the inside post.
"At the point where he closed in that mile, that's about where he'll need to start running to close in this mile and a half," said Sandy Atkins, assistant to trainer Gerry Aschinger. "He really just needs to have that same race to win this."
Owned by John James' John James Revocable Trust, Dramedy is a 6-year-old son of Distorted Humor who is a half-brother to Grade 1 winner Bluegrass Cat and from the family of Kentucky Derby (G1) winner Super Saver.
In November at Churchill, Dramedy made his first start for the John James Revocable Trust. He won a one-mile allowance race on the turf at Tampa Bay on Feb. 22. Atkins said the immediate goal is for Dramedy to earn black type.
Aschinger and his wife, Dana, own War Horse Place, a full-service Thoroughbred operation in Lexington. Among his 10 horses at Keeneland is Lots o' Lex, being pointed at the Bewitch (G3) on the April 24 closing day of the Spring Meet.
WORK TAB
Fantasy (G3) winner Include Betty, a candidate for the $1 million Longines Kentucky Oaks (G1) at Churchill Downs on May 1, worked a half-mile in :53.40 immediately after the fast track opened Saturday morning.
With regular exercise rider Leo Garcia aboard for trainer Tom Proctor, Include Betty posted fractions of :14.40, :28.80 and out five furlongs in 1:07.80. Include Betty, owned by Brereton Jones and Tim Thornton, is scheduled to ship to Churchill on Monday. …
Fletcher and Carolyn Gray's I'm a Chatterbox, winner of the Fair Grounds Oaks (G2) and Rachel Alexandra (G3), is scheduled to work Sunday morning after the break for the Kentucky Oaks. Trained by Larry Jones, I'm a Chatterbox will be ridden in the work by jockey Florent Geroux.
GALLOPING OUT
Joel Rosario earned his 1,997th North American career victory when he won Friday's 10th race on Hollywood Critic. Rosario is named on two mounts today at Charles Town. He returns to Keeneland for Sunday and has mounts in six races. …
UPCOMING STAKES PROBABLES $150,000 Bewitch (G3) (Entries taken Tuesday, April 21, race on Friday, April 24) – Anipa (GB), Antonia Autumn, Appealing Cat, Caroline Thomas, Kitten's Point, Lots o' Lex, Maximova, Meri Shika (FR), Stellaris, Tabreed (GB), Tuttipaesi (IRE), White Rose.
SPRING MEET LEADERS Through April 17 (10 days of racing)
Jockey Starts Wins 2nd 3rd Purses Javier Castellano 44 11 5 4 $825,121 Brian Hernandez Jr. 32 8 4 5 $311,356 Rafael Hernandez 22 6 4 3 $230,468 Jose Lezcano 28 6 2 3 $299,565
Trainer Starts Wins 2nd 3rd Purses Todd Pletcher 21 7 6 1 $1,256,653 Kiaran McLaughlin 13 6 0 1 $271,318 Wesley Ward 24 5 7 2 $242,229 Chad Brown 16 5 2 2 $425,962 Larry Jones 13 4 3 2 $500,347 Mike Maker 13 4 2 0 $138,948