• TOYOTA BLUE GRASS HOPEFULS CONTINUE PREPARATIONS FOR SATURDAY'S $1 MILLION RACE • PEACE AND WAR WORKS THROUGH STRETCH FOR SATURDAY'S CENTRAL BANK ASHLAND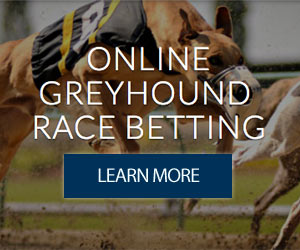 • LADY SABELIA AIMS FOR GRADE 1 STATUS IN SATURDAY'S MADISON • STOPCHARGINGMARIA MAKES 2015 DEBUT IN MADISON • BIG BLUE KITTEN BEGINS SEASON IN SATURDAY ALLOWANCE • GALLOPING OUT
TOYOTA BLUE GRASS HOPEFULS CONTINUE PREPARATIONS FOR SATURDAY'S $1 MILLION RACE
Seven of the eight contenders for Saturday's $1 million Toyota Blue Grass (G1) trained on Keeneland's main track Thursday morning. The eighth, Pepper Roani, arrived here before noon from Louisville.
Post 1 – Ocho Ocho Ocho: DP Racing's Ocho Ocho Ocho, winner of the Delta Jackpot (G3) and Juvenile Turf Sprint Stakes (moved to the main track because of rain at Santa Anita), jogged to the backstretch and galloped an easy lap around the main track a little after 9 a.m. Trainer Jim Cassidy was in attendance. "(Assistant and exercise rider Matt Williams) said he feels like a lot bigger horse than he looks," Cassidy said. "He's pretty cool. He has a great, long stride on him, which is really helpful considering his size." Regarding choosing the Toyota Blue Grass instead of the Santa Anita Derby (G1) on his home track in California the same day, Cassidy said, "I didn't want to knock him out with a tough race out there. I wanted to focus on the (Kentucky Derby) and I thought that this might be a little easier spot." On March 7, Ocho Ocho Ocho finished eighth, beaten 15½ lengths, in the San Felipe (G2) at Santa Anita. The colt had a rough trip in his first loss. "He broke a tad slow and got banged around," Cassidy said. "Tyler Baze's horse (The Gomper) was running off and we were bounced around, hitting the rail. (San Felipe rider) Mike (Smith) said to throw that one out; he didn't even have a chance to run." Asked if Ocho Ocho Ocho would show speed in the Toyota Blue Grass after such a troubled trip, "I would expect (to be on the lead)," Cassidy said. "I think it's obvious."
Post 2 – Gorgeous Bird: Marylou Whitney's homebred Gorgeous Bird jogged on the main track a little after 6 a.m. Thursday with exercise rider Yoni Orantes up. Gorgeous Bird, a winner of two of four career starts, enters the Toyota Blue Grass off a fifth-place finish in the Fountain of Youth (G2) on Feb. 21 at Gulfstream. "The track was very dry and cuppy that day," trainer Ian Wilkes said. "It tends to be a little quick and speed favoring on big days and that is a little tough on closers. We just felt we needed to try him up here (instead of last Saturday's Florida Derby)."
Post 3 – Pepper Roani: Skychai Racing and Sand Dollar Stable's Pepper Roani arrived here before noon from trainer Mike Maker's base at Churchill's Trackside Training Center. Maker reported the colt galloped there Thursday morning before shipping.
Post 4 – Unrivaled: Arriving the day before from the Fair Hill Training Center in Maryland, Team Valor International's Unrivaled made his first appearance on the main track about 6:45 a.m., jogging once under Ross Montoya. His wife, Marya (pronounced "Mariah") Montoya, trains Unrivaled, a colt by Super Saver she claimed for $30,000 here in October for David Wright's Waldorf Racing Stables. Ross Montoya works on the starting gate at Parx, where Unrivaled has made his three most recent starts. Following a second on Dec. 9, the colt broke his maiden by 15 lengths on Dec. 23 and in his first race for Team Valor won a March 15 allowance race by five lengths. "His schedule's been a little flexible because of this horse," Marya said about her husband. Marya, who also exercises Unrivaled, said she was pleased with Unrivaled's first time back on the Keeneland track in nearly six months. "We were just letting him loosen up," she said. "He's not going to get any fitter between now and the race. Let him step out on the track, loosen up, look around a little bit." After the exercise, the trainer walked Unrivaled in the walking ring outside the barn. "He's a happy horse," she said. Marya Montoya said Unrivaled's Friday plans are to jog again or walk the shedrow, depending on the weather.
Post 5 – Carpe Diem: Stonestreet Stables and WinStar Farm's Carp Diem, the even-money morning-line favorite for the Toyota Blue Grass, left trainer Todd Pletcher's barn at 7:35 a.m. on Thursday with two stablemates: 2013 Coolmore Lexington (G3) winner Winning Cause and allowance winner Eastwood. With Patti Krotenko aboard for assistant Dermott Magnier, Carpe Diem galloped 1¼ miles on the main track and schooled in the starting gate. Stonestreet owner Barbara Banke, Stonestreet bloodstock adviser John Moynihan and WinStar President Elliott Walden also watched Carpe Diem's training. "He has the pedigree and the looks and is doing very well," Walden said. Banke also was pleased. "I was happy with what I saw (today)," she said. "He likes this track and he's doing well." Pletcher is scheduled to be at Keeneland Saturday morning through the race, Magnier said.
Post 6 – Frammento: Mossarosa's Frammento visited the starting gate and then galloped a mile and a half under exercise rider Juan Bernardini after the morning renovation break. Trainer Nick Zito, who will be seeking a record fourth victory in the Toyota Blue Grass, gave a nod of approval on the morning's activities and expressed no concern about an off-track possibility Saturday. "He hasn't run on an off track, but I don't think it would bother him," Zito said. "The race isn't until 6 and the only way the track can be off is if it rains that day."
Post 7 – Classy Class: Cheyenne Stables' Classy Class turned in an easy gallop once around the main track at about 9 a.m. Roger Horgan was aboard the colt, trained by Kiaran McLaughlin. Assistant trainer Austin Luttrell is pleased with how Classy Class has settled in at Keeneland, where his daily routine includes time in the afternoon to graze outside the barn. "He ate everything last night, and he's got his ears perked," Luttrell said. "He's looking around and seems like he likes it here."
Post 8 – Danzig Moon: John Oxley's Danzig Moon galloped a mile and a half under exercise rider Jason Hoyte before the morning renovation break. Danzig Moon finished fourth in his debut here last October on the opening day of the Fall Meet over a track that was labeled as good. "He got away bad that day, made a good middle move and then flattened out," said Norman Casse, assistant to his father, trainer Mark Casse. "I don't think he got as much credit as he deserved for that race. "He's got a lot of talent, but did not have a lot of maturity in that first race." Casse is hoping for a fast track Saturday afternoon. "I'd prefer to see it fast," Casse said. "But he is by Malibu Moon and his offspring generally have good off-track form."  
PEACE AND WAR WORKS THROUGH STRETCH FOR SATURDAY'S CENTRAL BANK ASHLAND
Darley Alcibiades (G1) winner Peace and War, the 3-1 morning-line favorite for Saturday's $500,000 Central Bank Ashland (G1), galloped and made a quick dash through the stretch shortly after the main track opened for training Thursday morning.
With Tegan Clark aboard, Peace and War was timed in :23.40 for the quarter-mile with her tempo picking up the last eighth of a mile.
"It is too close to the race to do more than that," trainer Olly Stevens said. "I just wanted to get a good eighth of a mile. I am still trying to figure out if she is as good as she was last year." A minor injury derailed Peace and War's 2-year-old campaign after the Darley Alcibiades.
"She hasn't grown any and that still gives me a few nervous moments when I think about it," Stevens said. "But then I watch her train and know that I am in good shape."
LADY SABELIA AIMS FOR GRADE 1 STATUS IN SATURDAY'S MADISON
Nearly 10 years ago, trainer Robin Graham saddled her first and only Keeneland starter, an allowance winner, and she has returned from her base in Maryland shooting for a bigger prize: Saturday's $350,000 Madison (G1) with Mrs. Frank Wright's Lady Sabelia.
"That was a long time ago," Graham said with a laugh of the race here on Oct. 28, 2005. "It was a filly named Black Java and she won a non-winners of two allowance on the grass. She had just been beaten a nose at Delaware Park four weeks before and the owner (George Pruette) lived here."
Since last May, Lady Sabelia has emerged as one of the top female sprinters in the Mid-Atlantic region, winning six of her past seven races and her last four, topped by a score in the Barbara Fritchie (G2) in her most recent start.
"She stepped up to win a Grade 2 and now we will see if she can step up again and get a Grade 1," said Graham, who began training on her own in 1994. "We were looking at some races around Preakness (G1) Week, but that's a couple of months off, so we thought we would come here and see what she could do and then maybe come back in the fall (for the Breeders' Cup World Championships)."
Lady Sabelia, who arrived here Wednesday, needed four tries to break her maiden, which came with Horacio Karamanos aboard for the first time. The result was a 12¾-length blowout. Karamanos has been aboard since.
"He rides a lot of horses for me and knows what I like to do with them," Graham said. "Take a long hold and get them to relax."  
STOPCHARGINGMARIA MAKES 2015 DEBUT IN MADISON
Town and Country Farms' Stopchargingmaria launches her 4-year-old campaign Saturday in the $350,000 Madison (G1). With John Velazquez aboard for trainer Todd Pletcher,
Stopchargingmaria is the 5-2 morning-line favorite for the race, which will be her first since she was second in the Beldame Invitational (G1) on Sept. 27. The Madison will be her first race at seven furlongs since a runner-up finish in the Spinaway (G1) in her second career start in 2013. "She has trained well in Florida," assistant trainer Dermott Magnier said. "This is a nice race to start her off. It should suit her."
On Thursday, Stopcharingmaria had an easy gallop just before the renovation break.
BIG BLUE KITTEN BEGINS SEASON IN SATURDAY ALLOWANCE
Keeneland's stakes-filled card on Saturday includes a competitive allowance race that marks the 2015 debut of multiple Grade 1 winner Big Blue Kitten. A homebred racing for Ken and Sarah Ramsey, the 7-year-old son of Kitten's Joy will take on a field flush with graded stakes performers, including his Grade 2-winning stablemate Hyper and Grade 1 winner Mr Speaker.
Trained by Chad Brown, Big Blue Kitten has more than $1.5 million in earnings and four stakes wins, including the 2013 United Nations (G1) and Sword Dancer Invitational (G1). Last season, he could only manage a restricted stakes victory in five attempts, but was second in three graded events, including the Pattison Canadian International (G1) at Woodbine and Red Smith Handicap (G2) at Aqueduct to close his season.
Big Blue Kitten exits a half-mile work in :49.40 on Sunday at Palm Meadows in Florida. "He's training really well for this," Brown said. "He's won Grade 1 races in the past, and I hope this (race) leads him back to that. Keeneland races can come up tough, but the track and distance suited both of my horses."
The Ramsey-Brown team has another seasoned runner in the race, Hyper, a Grade 1-placed two-time stakes winner who has been off since November 2013. The 8-year-old son of Victory Gallop's big win came in the 2013 Bowling Green Handicap (G2). On Sunday at Palm Meadows, Hyper worked four furlongs in :49.40.
"He's doing terrific," Brown said. "I hate to run them against one another, but they're both doing very well."
On Saturday, Big Blue Kitten will have John Velazquez aboard and break from Post 1. Gary Stevens will ride Hyper, who is in Post 3.  
GALLOPING OUT Joining the Keeneland jockey colony on a full-time basis for a meet for the initial time is veteran Joe Bravo. "I've ridden here a few times, mostly flying in for a stake, but never for a full meet," Bravo said. "After this, I will go to Churchill Downs for the opening week there and then to Monmouth, which opens May 9." Bravo, 43, has won three stakes at Keeneland with the most recent being in the 1998 Doubledogdare with Top Secret.