• TOM LEACH INTERVIEWS CONNECTIONS OF HORSES IN TOYOTA BLUE GRASS AND CENTRAL BANK ASHLAND • TOYOTA BLUE GRASS HORSES HAVE DIFFERENT TRAINING ROUTINES ON RAINY MORNING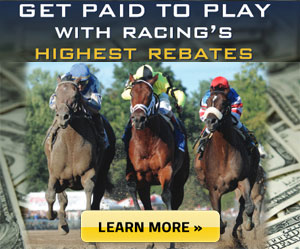 • POWER ALERT BRINGS SOME THUNDER FROM DOWN UNDER TO SATURDAY'S SHAKERTOWN • UPCOMING STAKES PROBABLES
TOM LEACH INTERVIEWS CONNECTIONS OF HORSES IN TOYOTA BLUE GRASS AND CENTRAL BANK ASHLAND
Keeneland racing analyst Tom Leach interviews these horsemen with horses racing Saturday in the $1 million Toyota Blue Grass or $500,000 Central Bank Ashland (G1): Olly Stevens about Central Bank Ashland (G1) morning-line favorite Peace and War, winner of the Darley Alcibiades (G1) here last October.
Barry Irwin, founder of Team Valor International, owner of Toyota Blue Grass starter Unrivaled. Austin Luttrell, assistant to Kiaran McLaughlin, trainer of Toyota Blue Grass contender Classy Class.  
TOYOTA BLUE GRASS HORSES HAVE DIFFERENT TRAINING ROUTINES ON RAINY MORNING
Overnight rain in the Lexington area continued with great enthusiasm Friday morning at Keeneland with limited training over a sealed track for the eight entrants in Saturday's $1 million Toyota Blue Grass (G1):
Post 1 – Ocho Ocho Ocho: Around 8 a.m., DP Racing's Ocho Ocho Ocho and assistant trainer and exercise rider Matt Williams had a light gallop around the main track. "Some people wouldn't gallop today (on the wet track), but I didn't mind," TRAINER Jim Cassidy said. "The track was good and he went fine on it. "I just want to see him run well; that's all I care about," Cassidy continued. "(Moving on to the Kentucky Derby) is up to the owner, but if he doesn't perform the way I want him to, I will likely vote against it. If he runs his race, he'll be very tough to beat." The Toyota Blue Grass is worth 170 points on a scale of 100-40-20-10 for the first- through fourth-place finishers, respectively. Ocho Ocho Ocho has 10 points on the Road to the Kentucky Derby.
Post 2 – Gorgeous Bird: Marylou Whitney's Gorgeous Bird walked the shedrow Friday morning. Fifth in the Fountain of Youth (G2) in his most recent start, Gorgeous Bird has yet to accumulate any points on the Road to the Kentucky Derby. "I am just looking for a good performance and a win," trainer Ian Wilkes said. "It will be up to (jockey) Brian (Hernandez Jr.) to ride the race from the break." Wilkes said that regardless of how Gorgeous Bird fares Saturday, he most likely would head back to his home base at Churchill Downs on Monday.
Post 3 – Pepper Roani: Skychai Racing and Sand Dollar Stable's Pepper Roani jogged under assistant trainer and exercise rider Dallas King. The colt exits a runner-up effort in the John Battaglia at Turfway. "I just want to see where he's at and how he stacks up against some of the best 3-year-olds," Maker said. Pepper Roani has no Kentucky Derby qualifying points.
Post 4 – Unrivaled: Team Valor International's Unrivaled walked the shedrow for an hour beginning at 7 a.m. Trainer Marya (pronounced "Mariah") Montoya claimed the colt for $30,000 for David Wright's Waldorf Racing Stables here in October. Team Valor purchased the colt privately. Now Unrivaled will become Montoya's first starter at Keeneland. "I'm hoping for a little bit of pace because we need something to come back at," she said about a scenario in the Toyota Blue Grass that would suit her late-running colt. "The good thing with him is that he doesn't get in too much trouble because everybody's spread out." After being claimed, Unrivaled made his next three starts at Parx and was ridden by Frankie Pennington. On Saturday, the colt will be ridden for the first time by Robby Albarado. The race will mark the first time Albarado has ridden for Montoya. "I gave him Frankie's number in case he wanted to talk to him because he knows the horse and has ridden the horse in all three starts (for me)," she said. Unrivaled has no Kentucky Derby points.
Post 5 – Carpe Diem: WinStar Farm and Stonestreet Stables' Carpe Diem, the even-money morning-line favorite for the race, was on the main track at 6 a.m. under exercise rider Patti Krotenko and "just loped around there," said Tristan Barry, assistant to Todd Pletcher. Winner of last fall's Claiborne Breeders' Futurity (G1) at Keeneland by 6¼ lengths, Carpe Diem drew post 5 under regular rider John Velazquez. Pletcher, who will be at Keeneland for the Toyota Blue Grass, texted he wanted to see from Carpe Diem, "Another good performance and to come back healthy." Carpe Diem has 64 Kentucky Derby points
Post 6 – Frammento: Mossarosa's Frammento walked the shedrow. Third in the Fountain of Youth (G2) in his most recent start, Frammento has picked up 10 points toward the Kentucky Derby Presented by Yum! Brands (G1) and trainer Nick Zito would like to see another such effort Saturday. "If he runs the way he did in the Fountain of Youth, I'll be happy," Zito said. "He improved in that race and I'd like to see him improve again." Frammento could put Zito in uncharted territory with a victory Saturday. Zito is one of four trainers to have won the Toyota Blue Grass three times. None has won four. "If that happens, I would be very proud of that," said Zito, who shares the mark of three with fellow Hall of Famers Ben Jones, Woody Stephens and LeRoy Jolley. "That is pretty good company." Zito's three Toyota Blue Grass winners are Strike the Gold (1991), Halory Hunter (1998) and The Cliff's Edge (2004). Strike the Gold is the most recent Toyota Blue Grass winner to win the Kentucky Derby. "All three of them mean a lot to me," Zito said. "All of those wins here were special."
Post 7 – Classy Class: Neal McLaughlin, assistant to his brother, Kiaran, arrived in Lexington Thursday evening and was at the track this morning. About 8:15 a.m., Cheyenne Stables' Classy Class went to the main track and jogged once around. "We like to get them out of the stall," McLaughlin said. "We go out in any kind of weather. I think the horses deserve to get out of their stalls and stretch their legs a little bit. The track here handled that rain. I heard we got up to five inches or more overnight, and it was a safe race track to go out there to train. That's a testament to all the work they've done here. It's draining well." For the Toyota Blue Grass, McLaughlin thought Classy Class would be in a "stalking position. I think there's a little bit of speed there. I hope we're a little bit closer than we were in his last race in New York (Grade 3 Gotham on March 7). Everybody always wants to be sitting third or fourth." Classy Class has 13 Kentucky Derby points
Post 8 – Danzig Moon: John Oxley's Danzig Moon walked the shedrow. Trained by Mark Casse, Danzig Moon picked up five points toward the Kentucky Derby with a fourth-place finish in the Tampa Bay Derby (G2) on March 7 in his most recent start. "We are just throwing that race out," said Norman Casse, assistant to his father. "He never looked comfortable at all and didn't handle the track." To achieve victory Saturday, Casse said the Danzig Moon that shows up in the morning needs to bring that form to the afternoon. "He has a ton of talent and I would just like to see him perform the way he does in the morning," Casse said. "If he gets a clean trip and has no excuses, that should put him right there."
POWER ALERT BRINGS SOME THUNDER FROM DOWN UNDER TO SATURDAY'S SHAKERTOWN
There have been very few, if any, Australian-bred horses to compete in a graded stakes event at Keeneland, so in that regard the appearance of Power Alert (AUS) in Saturday's $125,000 Shakertown (G3) rates high on the uniqueness scale.
The 5-year-old started 13 times in Australia before coming to this country late last summer. "My brother Michael was the one who found him in his hometown of Wagga Wagga and was able to obtain him for us," trainer Brian Lynch said. "We got him late in the summer and gave him a little time off before getting him started in the fall here at Keeneland to get him ready for Gulfstream Park."
Racing for the partnership of James Covello, AJ Suited Racing Stable and Brian Lynch, Power Alert won an allowance test in his debut Dec. 21 and in his most recent start won the Silks Run on March 14 at Gulfstream.
"He has been worth the commute," Lynch said.
On Saturday, Power Alert will face 12 rivals and break from post position 10 under Julien Leparoux, who has been aboard for both victories. And, Power Alert also may be facing a soft turf course from steady rain the past two days.
"The boys back home say he does not like soft turf," Lynch said. "That will be the question." Lynch also trains Grand Arch for Susan and Jim Hill. The 6-year-old gelding worked six furlongs in 1:17 on Sunday for his first recorded work since running in last year's Breeders' Cup Mile (G1) at Santa Anita.
"He has been over at Margaux Farm (in nearby Midway)," Lynch said of Grand Arch, who finished second to Wise Dan in last fall's Shadwell Turf Mile (G1) here. "He is nominated to the Maker's 46 Mile (G1) next week."
UPCOMING STAKES PROBABLES
$300,000 Maker's 46 Mile (G1) (Entries taken Tuesday, race Friday, April 10) – Grand Arch, Home Run Kitten, Jack Milton, Karibu Gardens, Legendary (GB), Long On Value, Sayaad, Za Approval. Possible: Summer Front. $300,000 Jenny Wiley (G1) (Entries taken Wednesday, race Saturday, April 11) – Ball Dancing, Eden Prairie, Emotional Kitten, Filimbi, Hard Not to Like, I'm Already Sexy, Personal Diary. $250,000 Coolmore Lexington (G3) (Entries taken Wednesday, race Saturday, April 11) – Divining Rod, Henry Jones, Tiznow R J. $150,000 Ben Ali (G3) (Entries taken Wednesday, race Saturday, April 11) – Farhaan, Golden Ticket, Java's War, Mail, Majestic Harbor, Neck 'n Neck. $100,000 Giant's Causeway (Entries taken Wednesday, race Saturday, April 11) – Ageless, Believe in Charlie, Free as a Bird, Gal About Town, Jewel of a Cat, Katie's Eyes. $250,000 Adena Springs Beaumont (Entries taken Thursday, race Sunday, April 12) – Delightful Joy, Taylor S, Zeven. $125,000 Appalachian (G3) Presented By Japan Racing Association (Entries taken Thursday, race Sunday, April 12) – Lady Eli, Tiger Ride.