• WISE DAN APPEARANCE ENHANCES SHADWELL TURF DAY • LOPRESTI NAMES HIS FAVORITE WISE DAN PERFORMANCES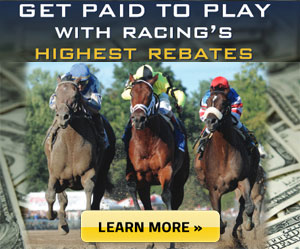 • SUNDAY SILENCE WINNER UNCLE BRENNIE TOPS OVERFLOW DIXIANA BOURBON FIELD • PLETCHER STABLE PACKED WITH OCTOBER RUNNERS • O'BRIEN TRIO READY TO ROLL FOR SATURDAY GRADE 1 TESTS • LEIGH COURT BIDS FOR SECOND THOROUGHBRED CLUB OF AMERICA WIN • FAST ANNA GIVES CATALANO A BREEDERS' CUP CONNECTION • WACO STEPS UP IN STOLL KEENON OGDEN PHOENIX • SALAMA CONTINUES WORKING TO LONGINES BREEDERS' CUP DISTAFF • STAKES PROBABLES
WISE DAN APPEARANCE ENHANCES SHADWELL TURF DAY Morton Fink's Wise Dan, who was retired from racing in September after sustaining a tendon injury, is to be paraded at Keeneland on Saturday afternoon. That day's 10-race program features five stakes, headlined by the $1 million Shadwell Turf Mile (G1), which Wise Dan won twice, including last year in what turned out to be his final race.
Based at Keeneland with trainer Charlie LoPresti throughout his career, Wise Dan will be paraded in the Paddock and Walking Ring during the third race (post time 2:15 p.m. ET). Following the Winner's Circle photo for the third race, Wise Dan will be led from the Walking Ring through the tunnel onto the main track.
The gelding will be paraded in front of the Grandstand, exiting through the main gap to return to LoPresti's barn. Meanwhile, LoPresti and his wife, Amy, will be in the Winner's Circle for a special presentation.
LOPRESTI NAMES HIS FAVORITE WISE DAN PERFORMANCES
Morton Fink's Wise Dan was on track to make his fifth appearance in the Shadwell Turf Mile (G1) but sustained a tendon injury and was retired from racing in September.
"I am disappointed that he won't be able to run here," trainer Charlie LoPresti said of the 8-year-old gelding by Wiseman's Ferry who was attempting a comeback from an ankle injury last fall. "He was training better than he ever has."
So with the book closed on a career that featured a record of 23 wins and two seconds in 31 races with earnings of $7,552,920, LoPresti was asked what would be atop a "Wise Dan Greatest Wins" video.
"Oh gosh, there are so many," LoPresti said. "Probably both Breeders' Cup Miles (at Santa Anita in 2012 and 2013) and both Woodbines (the Ricoh Woodbine Mile in 2012 and 2013).
"But probably the most emotional would be the Bernard Baruch last year after he came back from having colic surgery. He has overcome a lot. There are a lot more, like the Firecracker (in 2013) in the rain at Churchill when they almost put him through the hedge."
A two-time Horse of the Year, Wise Dan won 11 Grade 1 races, six Grade 2 races and two Grade 3 races in a career that began in 2010. He won 15 of 16 starts on grass, including his last 14, and set course records at Santa Anita and Woodbine, breaking marks that had stood for 15 and nine years, respectively. His seven stakes victories at Keeneland are a record.
"I'm not bragging on my horse, because his record speaks for itself," LoPresti said. "But the really good horses, they find a way to win no matter what happens in a race."
SUNDAY SILENCE WINNER UNCLE BRENNIE TOPS OVERFLOW DIXIANA BOURBON FIELD
Flurry Racing Stables' Uncle Brennie, who triumphed as the favorite in the Sunday Silence Stakes at Louisiana Downs on Sept. 12, headlines a field of 14 2-year-olds and two also-eligibles entered Thursday for Sunday's 25th running of the $250,000 Dixiana Bourbon (G3) to be run at 1 1/16 miles on the turf.
The Dixiana Bourbon is a "Win and You're In" race for the $1 million Breeders' Cup Juvenile Turf (G1) to be run at a mile here on Oct. 30. The Dixiana Bourbon is scheduled as the eighth race on Sunday's 10-race program with a 5:10 p.m. ET post time.
Trained by Brad Cox, Uncle Brennie has won two of three career starts, all on turf and all at the 1-mile distance. Chris Landeros, who was aboard for the triumph in the Sunday Silence, will have the mount Sunday and break from post position one. Landeros won the race last year on Lawn Ranger.
Three first-out winners going two turns on the grass figure to receive support from the public. Rashard Lewis, Jake Ballis and Sheep Pond Partners' Site Read was a 4½-length winner in his debut at Saratoga on July 25 for trainer Bill Mott. In his most recent start, Site Read finished fourth as the favorite in the With Anticipation (G2) at Saratoga on Sept. 2. Jose Lezcano retains the mount and will break from post position four.
Ken and Sarah Ramsey's homebred Camelot Kitten won going 1 1/16 miles in his debut Sept. 12 at Belmont for trainer Chad Brown. Irad Ortiz Jr. has the mount on Camelot Kitten and will break from post position nine.
Jerry and Ronald Frankel's Tequila Joe debuted at Del Mar on Sept. 5 for trainer Mike Stidham and won by 4½ lengths in the mile race. Victor Espinoza has the mount Sunday and will break from post position 12.
The field for the Dixiana Bourbon with riders and weight from the inside out is: Uncle Brennie (Landeros, 120 pounds), Sallisaw (John Velazquez, 118), Argot (Joe Rocco Jr., 118), Site Read (Lezcano, 118), Unbridled Daddy (Javier Castellano, 118), Surgical Strike (Florent Geroux, 118), Expected Ruler (Didiel Osorio, 118), Siding Spring (Drayden Van Dyke, 118), Camelot Kitten (Ortiz Jr., 118), Don't Be So Salty (Robby Albarado, 118), Hot Ore (Tyler Baze, 118), Tequila Joe (Espinoza, 118), Airoforce (Julien Leparoux, 118) and One Mean Man (Victor Lebron, 118). Also-eligibles: Runaway King (Alex Canchari, 118) and Samicean (GER) (Calvin Borel, 118).
PLETCHER STABLE PACKED WITH OCTOBER RUNNERS
Woodward (G1) winner Liam's Map, a contender for the $5 million Breeders' Cup Classic (G1) at Keeneland on Oct. 31, arrived here Wednesday afternoon and made his first appearance at Keeneland early Thursday morning for trainer Todd Pletcher. The 4-year-old Unbridled's Song colt, owned by Teresa Viola Racing Stables, won the Woodward on Sept. 5. Last Saturday, he worked for the first time since that race at Belmont Park.
"We'll try to keep him on track to do that again (this coming weekend), I would imagine, weather permitting, depending on what the track is like," assistant Tristan Barry said.
Liam's Map is among the 36 horses in the Pletcher barn at Keeneland that includes Grade 1 winners Curalina, Rock Fall and Stopchargingmaria and Grade 2 winners Race Day and Protonico. Barry said Keeneland's conversion of the main track to a dirt surface during the summer of 2014 and hosting of the Breeders' Cup this month means a larger Pletcher presence in Lexington.
"(We brought) more horses last fall and in the spring to get a feel for the track so we'd have some idea of which horses actually like it here," Barry said. "This fall we've brought even more horses to train on the track and get used to it and hopefully run well when the Breeders' Cup comes."
On Saturday during Fall Stars Weekend that opens Keeneland's Fall Meet, Pletcher will send out Sweet Whiskey in the Thoroughbred Club of America (G2), Uncle Vinny in the Claiborne Breeders' Futurity (G1) and Jack Milton in the Shadwell Turf Mile (G1). Jack Milton won the Maker's 46 Mile (G1) here in April and will attempt to join Wise Dan (2014) as the only horse to win the two Grade 1 turf stakes in the same year.
"He likes the course here, and he appears to be doing well right now," Barry said about Jack Milton, a 5-year-old son of War Front owned by Gary Barber. "I don't think he minds a cut in the ground. It wasn't exactly hard ground the last time he won here. I don't know how much he'd like it if it was very soft."
Starlight Racing's Uncle Vinny, who won the Sanford (G3) and was third in the Hopeful (G1), could give Pletcher his third consecutive win in the Claiborne Breeders' Futurity.
"I think Uncle Vinny will run on any surface," Barry said. "He's got to make a step forward (to win)." On Sunday, Pletcher will start Got Lucky and Mei Ling in the Juddmonte Spinster. Got Lucky was fifth in the race last year.
O'BRIEN TRIO READY TO ROLL FOR SATURDAY GRADE 1 TESTS
When trainer Aidan O'Brien ships a horse to Keeneland from his home base in Ireland, it generally is wise to pay attention.
For Fall Stars Weekend, O'Brien has sent three runners to the States in War Envoy for Saturday's $1 million Shadwell Turf Mile (G1) and Easter (IRE) and Outstanding (IRE) for the $400,000 First Lady (G1), also on Saturday.
"He puts them where he thinks they will do well," said T.J. Comerford, who has been with O'Brien for 17 years. "He trains them the same way and does whatever he can to make them better.
"When he started sending horses over here, he got American gates to help prepare them. It is like when U.S. horses come to Europe, they have to make certain adjustments."
O'Brien has had nine starters at Keeneland and won the 2002 Shadwell Turf Mile with his first runner here in Landseer (GB). Aussie Rules in 2006 gave O'Brien a second Shadwell victory and the filly Together (IRE) won the Queen Elizabeth II Challenge Cup (G1) in 2011 a week after running second in the First Lady.
In all, O'Brien has compiled a 9-3-1-0 record here.
"The only thing now is the turf course," Comerford said before the third consecutive day with rain began to subside before 8 a.m. Thursday. "We're here and we can't control that."
Seamus Heffernan will have the riding assignment on Easter and War Envoy, while Colm O'Donoghue will ride Outstanding. O'Donoghue was the rider for Together in her two races at Keeneland.
LEIGH COURT BIDS FOR SECOND THOROUGHBRED CLUB OF AMERICA WIN
Canada's champion 3-year-old filly of 2013, Leigh Court has trainer Mike Stidham confident she can earn a second consecutive victory in Saturday's $250,000 Thoroughbred Club of America (G2). With trainer Josie Carroll last year, the Grand Slam filly won the race before a fifth-place finish in the DraftKings Breeders' Cup Filly & Mare Sprint (G1) four weeks later
Now owned by Speedway Stable of Peter Fluor and K.C. Weiner, Leigh Court was turned over to Stidham and prepared for a second attempt at the Breeders' Cup.
Leigh Court made her 5-year-old debut in the Royal North (G3) at Woodbine on July 26 over six furlongs on the turf. Battling for the lead, she was defeated by three-quarters of a length by Ageless, who was fourth beaten less than a length in last year's Breeders' Cup Turf Sprint (G1) against males.
Next out in the Presque Isle Downs Masters (G2) on Sept. 7, Leigh Court was passed in the final strides by Living The Life and finished second.
"Obviously, she ran two strong races coming into this," Stidham said. "In actuality, she ran two of her best numbers in those races, so she's running up to her potential and been unlucky not to win both. We're hoping that she will run well coming back to Keeneland – a track we know she likes. She's on schedule for the Breeders' Cup."
Leigh Court completed her serious training for the Thoroughbred Club of America with a bullet five-furlong move on Sept. 26 at Arlington in :59.60.
FAST ANNA GIVES CATALANO A BREEDERS' CUP CONNECTION
Three-time Breeders' Cup-winning trainer Wayne Catalano is optimistic about the chances of his speedy, regally bred 4-year-old Fast Anna in Friday's $250,000 Stoll Keenon Ogden Phoenix (G3). The race is a "Win and You're In" race for the TwinSpires Breeders' Cup Sprint (G1) at Keeneland Oct. 31.
Owned by Frank Calabrese, the 4-year-old son of Medaglia d'Oro and Catalano's Breeders' Cup Juvenile Fillies (G1) winner, Dreaming of Anna, enters the Stoll Keenon Ogden Phoenix with a sole victory in three starts this year – all in minor stakes. Only one of those was with Catalano, who assumed training of Fast Anna at the end of July. Third by a head for Catalano in the restricted Tale of the Cat Stakes at Saratoga on Aug. 23, Fast Anna has been training well and recorded a bullet half-mile work in :46.20 at Keeneland on Sept. 26.
"He's great, training good and looks like a monster," Catalano said. "He's a lot better horse now, I think. We got him a couple months ago and now he's stronger. I feel confident and wouldn't trade places with anybody, especially with the way he's training.
"He's a little different from his family," he continued. "He might be a little bit like (multiple Grade 2-winning Catalano trainee) Lewis Michael, but his mother was a little lady. He's a big, strong boy. His mother was a real runner and he is too."
Fast Anna, second in last year's Ketel One King's Bishop (G1) and fifth after setting the pace in the 2014 Xpressbet Breeders' Cup Sprint (G1) behind eventual champion Work All Week, will face that foe and 10 others when he breaks from post nine under Channing Hill.
WACO STEPS UP IN STOLL KEENON OGDEN PHOENIX
Following two consecutive victories in allowance company at Saratoga, William L. Clifton Jr.'s Waco is set to make his stakes debut in Friday's Stoll Keenon Ogden Phoenix (G3) against the likes of champion Work All Week and Grade 1 winner Runhappy.
"We were searching around (for a race) after he had a great Saratoga," assistant trainer Ryan Bond said about the 4-year-old gelding by Medaglia d'Oro. "We didn't really want to bring him to Belmont with the long stretch. Pops actually found this spot. We were hoping it wouldn't come up as tough as it did.
"He deserves his chance, so we're here."
"Pops" is Bond's father, James, who only occasionally has raced at Keeneland. He has three wins here in 32 starts dating back to 1998. Waco is Bond's first Keeneland starter in three years. Waco drew post 11 in the field of 12, a spot the younger Bond, 24, said concerned him.
"I was a little bothered by it; my dad wasn't," he said. "He likes the speed on the inside of us." Waco is among three horses New York-based apprentice Eric Cancel is named to ride Friday in his Keeneland debut. Cancel was aboard Waco in his two wins at Saratoga.
"Great hands on a horse," Bond said about Cancel. "He's ridden this horse tremendously. Pops has given him the green light to give him a chance, an opportunity for a big race."
SALAMA CONTINUES WORKING TO LONGINES BREEDERS' CUP DISTAFF
"This should be interesting," trainer Charlie LoPresti said as Salama stepped onto a sealed track at Keeneland Thursday morning. "I don't know if she's ever been on an off track."
The 3-year-old Kentucky-bred daughter of Desert Party showed there was nothing to worry about as she covered a half-mile in :48.80 with jockey Julien Leparoux aboard. Fractions for the work were :12.60, :25.20 with a five-furlong gallop out in 1:02.40 and six furlongs in 1:16.20. By virtue of a victory June 21 in the Clasico Cesar del Rio (G3) at Peru's Hipodromo de Monterrico, Salama earned a fees-paid berth to the $2 million Longines Breeders' Cup Distaff (G1) to be held here Oct. 30.
Owned by Stud Santa Maria, Salama was sent to LoPresti on July 27.
"They were looking for a trainer who is based at Keeneland most of the year so she would not have to ship around before the Breeders' Cup," said Fernando Macchiavello, a Peruvian native who lives in Lexington and represents Stud Santa Maria and assists other horsemen from Peru who are involved in the Thoroughbred industry.
Salama, a $13,000 Keeneland September Yearling Sale graduate, was an instant hit with LoPresti. "She has been push button since Day One," LoPresti said. "She is a big, tall filly and has done everything right. It is like she has been here all along. She is a class act."
LoPresti said that when it was determined Salama would come to the U.S., her connections in Peru began training her American-style. In South America, horses generally are ridden with saddles only for fast workouts and races. The rest of the time, they are ridden without a saddle.
When Salama arrived at Keeneland after clearing quarantine, LoPresti said, "She was knocked out for a couple of days from the trip, but after four or five days she was bucking and squealing.
"Since the first of August she was pretty much on the same seven-day schedule as Wise Dan."
STAKES PROBABLES Here is the list of probable starters for next week's stakes as compiled by Racing Secretary Ben Huffman and Stakes Coordinator Allison DeLuca: WEDNESDAY, Oct. 7 (Entries taken Saturday) $150,000 JPMORGAN CHASE JESSAMINE (G3) (Win and You're In Juvenile Fillies Turf Division): Probable: Come to Mischief, Delicate Lady, Family Tree, Felt in Pocket, Harmonize, Moms Choice, Outsider Art, Sapphire Kitten. FRIDAY, Oct. 9 (Entries taken Tuesday) $100,000 BUFFALO TRACE FRANKLIN COUNTY: Probable: Ageless, Fleet Encounter, Joya Real, Lady Shipman, Richies Sweetheart, Seeking Treasure.