• BREEDERS' CUP DIRT MILE CANDIDATE BRADESTER WORKS • BREEDERS' CUP RUN FOR BUFFALO TRACE FRANKLIN COUNTY WINNER AGELESS IN DOUBT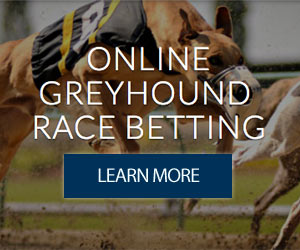 • DOYLE RELISHES FIRST GRADED STAKES WIN, FIRST BREEDERS' CUP MOUNT • STAKES PROBABLES • FALL MEET LEADERS
BREEDERS' CUP DIRT MILE CANDIDATE BRADESTER WORKS
Joseph W. Sutton's multiple graded stakes winner Bradester, a contender for the $1 million Las Vegas Breeders' Cup Dirt Mile (G1) at Keeneland on Oct. 30, worked five furlongs in :59 on a fast main track Saturday after the renovation break. The time was the best of 14 at the distance.
Clockers caught Bradester, who worked in company, in fractions of :12.40, :23.40, :35.40, :59 and out in 1:12.40. (Click here for a video of the work.)
Eddie Kenneally trains Bradester, a 5-year-old son of Lion Heart, who was ridden in the work by Corey Lanerie.
"He worked really, really well, took to the track just fine," Kenneally said. "He's on track; he's freshened. He had some tough races this summer, and he put up some big performances. He runs well fresh, so we're excited about the Breeders' Cup Dirt Mile."
This summer at Monmouth Park, Bradester won the Salvator Mile (G3) and Monmouth Cup (G2), two races in which he was second in 2014. In his most recent start, the horse was second behind Valid in the Aug. 30 Philip H. Iselin (G3).
Saturday's work marked the second move at Keeneland for Bradester, who breezed a half-mile in :49.40 on Oct. 4.
"He'll probably work again the next two Saturdays provided the weather is good," Kenneally said. "We'll alter the schedule if the track happens to get muddy or wet; we'll do it a day beforehand or a day later."
BREEDERS' CUP RUN FOR BUFFALO TRACE FRANKLIN COUNTY WINNER AGELESS IN DOUBT
Lael Stables' Ageless spent Friday night at Hagyard Equine Medical Institute in Lexington after sustaining a cut below her left hock in her victorious run in Friday afternoon's $100,000 Buffalo Trace Franklin County.
"They cleaned the wound and stitched it up," trainer Arnaud Delacour said Saturday morning. "She will stay at the clinic for four days."
Ageless, runner-up in the 2014 Buffalo Trace Franklin County, finished fourth against males in last year's Breeders' Cup Turf Sprint (G1) at Santa Anita. With this year's Breeders' Cup scheduled for Keeneland Oct. 30-31, Ageless again was pointing to the race.
"Obviously, the Breeders' Cup is now in jeopardy," Delacour said.
Ageless rallied in the stretch to catch favored Lady Shipman in the final strides to win by a head. "The thing that was most amazing about the race is she still dug in after what happened on the backstretch," Delacour said. "(Joe) Bravo's horse (Free as a Bird) clipped heels and she dropped back about two lengths."
Lady Shipman, who had a four-race win streak snapped in Friday's race, remains on track for the $1 million Breeders' Cup Turf Sprint to be run Oct. 31.
"She will stay here and be pre-entered (in the Breeders' Cup). That's the owner's main goal," trainer Kathleen O'Connell said of the 3-year-old filly, who is owned by Randy Lowe's Ranlo Investment's LLC.
The race was run over a course labeled firm, but one that had been subject to an early afternoon shower and light drizzle later in the day.
"I think the soft turf got her," O'Connell said. "She was late switching leads and that cost her some momentum.
"She was bucking and playing coming back from the spit box and ate up everything last night, so you have to be pleased with that."
DOYLE RELISHES FIRST GRADED STAKES WIN, FIRST BREEDERS' CUP MOUNT
Sophie Doyle gave up a promising riding career at home in England in search of more sustained success in the U.S. less than two years ago. Good timing and hard work now have put Doyle on the verge of riding in Thoroughbred racing's biggest event, the Breeders' Cup World Championships here on Oct. 30-31.
On Oct. 3, Doyle earned her first graded stakes victory when she rode Two Hearts Farm and Don Janes' Fioretti to win the $250,000 Thoroughbred Club of America (G2), a "Win and You're In" race that gives Fioretti automatic entry into the $1 million Breeders' Cup Filly & Mare Sprint (G1) on Oct. 31.
"I didn't know what to do, I was just so happy," Doyle said of the win. "I just couldn't believe it. It was so nice after all the work I had been doing, all the early mornings of getting up every single day. Even when things were going well, you wonder, 'Where can it lead?' "
Earlier this year, an introduction to trainer Anthony Hamilton Jr. one morning at The Thoroughbred Center in Lexington set the stage for Doyle to work Fioretti. On May 9, she rode the 5-year-old Bernardini mare to a fifth-place finish in the Unbridled Sidney Stakes at Churchill Downs. The two won the Roxelana Stakes at Churchill in June, giving Doyle the first stakes victory of her career, and they were second in the Groupie Doll (G3) at Ellis Park in August.
"From the first time I breezed her, Anthony told me to be careful because she's really strong and you have to find a way to relax her," Doyle said. "I straightaway found that you have to not pull on her too much and find that happy medium where she's happy and you're happy. She breezed really nicely and Anthony said she had never been like that with someone before. I told him I really liked her and that she could keep moving up and that's what's she done. She's improved every time."
This year, in her first full year riding in the U.S., Doyle has ridden 61 winners and the earners of more than $1.3 million. Based in Lexington, she's competed at nine tracks in Indiana, Kentucky, Ohio and Pennsylvania and has put more than 25,000 miles on her car since spring. Less than five hours after winning the Thoroughbred Club of America, she was at Indiana Grand to ride a horse in the sixth race there.
Doyle hopes her brother, James, who rides for the powerful Godolphin racing stable in Europe and the United Arab Emirates, will join her at Keeneland for the Breeders' Cup. She already has purchased a plane ticket for their mother to fly from England to Kentucky for the week.
"If the two of us were both here riding (in the Breeders' Cup) and have my family here, that'd just be amazing," Doyle said. "Then I'd be pinching myself saying, 'Is this really happening?' "
STAKES PROBABLES
Here is the list of probable starters for the following week's stakes as compiled by Racing Secretary Ben Huffman and Stakes Coordinator Allison DeLuca:
THURSDAY, Oct. 15 (Entries taken Sunday) $100,000 SYCAMORE (G3) Probable: Charming Kitten, Divine Oath, Holiday Star, Kalamos, Market Outlook, Patrioticandproud, Thatcher Street, Tricky Hat (CHI), Xtra Luck. Possible: Power Ped. SATURDAY, Oct. 17 (Entries taken Wednesday, Oct. 14) $250,000 LEXUS RAVEN RUN (G2) Probable: Ahh Chocolate, Bar of Gold, Eloquent Tribute, Hot City Girl, Kathballu, Miss Ella, Paid Up Subscriber, Sarah Sis. SUNDAY, Oct. 18 (Entries taken Thursday, Oct. 15) $125,000 ROOD & RIDDLE DOWAGER (G3) Probable: Ceisteach (IRE), Honey Lake, Kitten's Point, Lady of Gold, Llanarmon, Naples Gold. Possible: Uchenna (IRE).
FALL MEET LEADERS
Through Oct. 9 (six days of racing) Jockey Starts Wins 2nd 3rd Purses Julien Leparoux 30 5 6 1 $669,925 Corey Lanerie 42 5 4 5 $581,306 Jose Lezcano 9 4 0 2 $333,843 Florent Geroux 40 3 3 7 $391,396 Luis Saez 16 3 1 2 $739,665 Mitchell Murrill 10 3 0 1 $40,232
Trainer Starts Wins 2nd 3rd Purses Mark Casse 14 5 1 2 $538,828 Kiaran McLaughlin 4 3 0 0 $103,755