• EXAGGERATOR GETS BACK TO WORK FOR BREEDERS' CUP JUVENILE • I'M A CHATTERBOX SHARP IN SECOND KEENELAND BREEZE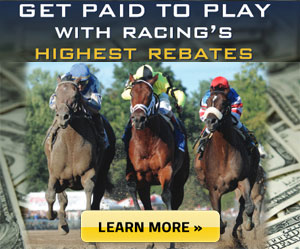 • PLETCHER WORKS FIVE BREEDERS' CUP CONTENDERS • WORK TAB • GALLOPING OUT • STAKES PROBABLES • FALL MEET LEADERS
EXAGGERATOR GETS BACK TO WORK FOR BREEDERS' CUP JUVENILE
No trainer has won consecutive runnings of the Breeders' Cup Juvenile (G1) since the D. Wayne Lukas three-peat from 1986-1988 with Capote, Success Express and Is It True.
Keith Desormeaux, who won the 2014 Juvenile with Texas Red, is in that position this year. On a chilly Central Kentucky Saturday morning, the Kentucky portion of his expected two-prong Juvenile attack, Exaggerator, worked five furlongs in 1:03.20 over a fast track.
Owned by Big Chief Racing, Exaggerator walked through the Paddock to the main track at 7:15 a.m. and with Florent Geroux aboard covered his first three furlongs in :37.80 and galloped out six furlongs in 1:16.80.
"I had him in 1:02 and change but it was hard to see and we had three watches on him," said Julie Clark, who has worked for Desormeaux for three years and is overseeing his string at Keeneland. "I liked the work and thought he finished very strong."
The work was the first for Exaggerator since finishing second Oct. 3 in the Claiborne Breeders' Futurity (G1) a length behind Brody's Cause. That race marked the Curlin colt's first start since winning the Saratoga Special (G2) on Aug. 16.
Clark said Desormeaux is to arrive in Lexington Thursday night from his Southern California base. Scheduled to arrive on Oct. 25 is Desormeaux's other Juvenile prospect, Swipe. By Birdstone, Swipe has finished second in his past three starts to likely Juvenile rival Nyquist in the Best Pal (G2), Del Mar Futurity (G1) and FrontRunner (G1).
Also scheduled to come on Oct. 25 for Desormeaux is Breeders' Cup Juvenile Fillies (G1) possibility Decked Out. The Street Boss filly was fifth in the Pocahontas (G2) at Churchill Downs in her most recent start.
I'M A CHATTERBOX SHARP IN SECOND KEENELAND BREEZE
Fletcher and Carolyn Gray's I'm a Chatterbox put in the second of her three scheduled local works for the $2 million Longines Breeders' Cup Distaff (G1) a day early Saturday, breezing five furlongs in 1:00.40 under regular rider Florent Geroux. (Click here for a video of the work.)
"We knew three or four days ago that Florent was going to be riding at Woodbine Sunday," trainer Larry Jones said. "Her last work was six days ago and it is no issue. In a perfect world, she will work again next Sunday unless there is some crazy weather that we could adjust for."
Working on her own after the track reopened from the morning renovation break, the 3-year-old Munnings filly produced fractions of :11.40, :23.40, :47.80 and galloped out six furlongs in 1:13.40. "She was pretty rank last week as it was her first work since winning the Cotillion (G1 on Sept.19 at Parx)," Jones said of the best-of-40 half-mile in :47.20. "She was more agreeable today. She started a little high-headed and then she settled in. This was good."
PLETCHER WORKS FIVE BREEDERS' CUP CONTENDERS
Trainer Todd Pletcher on Saturday worked five candidates for the Breeders' Cup: Dame Dorothy (Filly & Mare Sprint-G1), Mshawish (Mile-G1), Red Rifle (Turf-G1), Stopchargingmaria (Distaff-G1) and Sweet Whiskey (Filly & Mare Sprint-G1).
Working separately around 6:30 a.m., Dame Dorothy, Red Rifle and Sweet Whiskey each breezed four furlongs in their first timed moves over the track.
Dame Dorothy, winner of the Humana Distaff (G1) at Churchill in May, covered the distance in :49, with fractions of :25.80, :49 and out in 1:01.40 and 1:14.20.
Winner of Saratoga's Bowling Green (G2) in August, Red Rifle went in :49 with fractions of :13, :25.60, :49 and out in 1:02 and 1:14.80.
Sweet Whiskey, fifth in the Oct. 3 Thoroughbred Club of America (G2) here, was timed in :48.20 with fractions of :12.80, :25, :48.20 and out in 1:01.40 and 1:14.40.
After the renovation break, Mshawish and Stopchargingmaria worked five furlongs. Mshawish covered the distance in 1:00 with fractions of :35.80, 1:00 and out in 1:14.60. In company with 2-year-old Uncle Vinny, Stopchargingmaria was timed in :59.60. Clockers caught her in :11.60, :23.40, :35.20, :59.60 and out in 1:13.
Pletcher was pleased with the efforts, saying, "All in all, I thought we had a good morning."
WORK TAB
Ken and Sarah Ramsey's defending Breeders' Cup Turf Sprint (G1) champion, Bobby's Kitten, worked a half-mile on the main track in :49.40 for trainer Chad Brown. Also working for Brown was Dixiana Bourbon (G3) runner-up Camelot Kitten, who covered a half-mile in :49.60 in company with recent maiden winner Tweet Kitten. Camelot Kitten likely is headed to the $1 million Breeders' Cup Juvenile Turf (G1) on Oct. 30. …
Joseph W. Sutton's Bradester, pointed to the $1 million Las Vegas Breeders' Cup Dirt Mile (G1) on Oct. 30, breezed for trainer Eddie Kenneally, covering five furlongs in :58.60 and out in 1:12.80. The time was the fastest of 22 at the distance.
Bradester also worked at Keeneland Oct. 4 (four furlongs in :49.40) and Oct. 10 (five furlongs in :59). …
Cara Marie, who finished fifth in the First Lady (G1) here Oct. 3, worked a half-mile in :48.40 for trainer Kellyn Gorder for a probable start in next Saturday's $150,000 Pin Oak Valley View (G3). …
At Churchill Downs, Albaugh Family Stable's Brody's Cause, winner of the Claiborne Breeders' Futurity (G1) here Oct. 3, worked five furlongs in 1:01.80 for trainer Dale Romans. Brody's Cause is headed for the $2 million Sentient Jet Breeders' Cup Juvenile (G1) on Oct. 31.
GALLOPING OUT
Trainer Kenny McPeek became the fourth trainer to reach 200 victories at Keeneland when Miss Cobblestone ($6.40) won Friday's third race under Julien Leparoux. McPeek, who has won four meet titles here, trails only D. Wayne Lukas (286 wins), Bill Mott (267) and Rusty Arnold (253). …
Trainer Jon Cowan recorded his first Keeneland victory when he sent out Ragnar Korthase's All Day Alice ($6) to win Friday's eighth race. Calvin Borel rode the 3-year-old Posse filly in the about seven-furlong allowance race, which they won by 1¼ lengths in 1:27.77.
STAKES PROBABLES
Here are the probable starters for the final stakes of Keeneland's Fall Meet as compiled by Racing Secretary Ben Huffman and Stakes Coordinator Allison DeLuca: SATURDAY, Oct. 24 (Entries taken Wednesday, Oct. 21) $150,000 PIN OAK VALLEY VIEW (G3): America Mon Amie, Calypso Beat, Cara Marie, Don't Leave Me, Havanna Belle (IRE), Include Betty, Miss Double d'Oro, Mrs McDougal, Osaila (IRE), Pine Needles, Prado's Sweet Ride, Rainha Da Bateria, Stormy Regatta, Sunset Glow, Tiger Ride.
FALL MEET LEADERS Through Oct. 16 (11 days of racing)
Jockey Starts Wins 2nd 3rd Purses Julien Leparoux 60 12 10 5 $904,197 Corey Lanerie 72 12 9 9 $797,458 Brian J. Hernandez Jr. 51 5 3 5 $248,469 Shaun Bridgmohan 35 5 3 4 $201,375
Trainer Starts Wins 2nd 3rd Purses Mark Casse 24 8 2 4 $643,454 Wesley Ward 16 5 4 2 $161,778 Kenny McPeek 27 5 3 4 $304,430 Dale Romans 23 4 2 6 $496,205 Kiaran McLaughlin 7 4 0 1 $191,115
Owner Wins John C. Oxley 5 Kenneth L. and Sarah K. Ramsey 4 Godolphin Racing (Lessee) (Mohammed Al Maktoum et al) 3 G. Watts Humphrey Jr. 3 Maggi Moss 3 Calumet Farm (Brad Kelley) 2 Conquest Stables (Ernie Semersky and Dory Newell) 2 Susan and Jim Hill 2 Shadwell Stables (Hamdan Al Maktoum) 2 V-Leaf Stables (Vince Foglia) 2