• GREENPOINTCRUSADER PUTS IN FIRST KEENELAND WORK FOR BREEDERS' CUP JUVENILE • DEFENDING BREEDERS' CUP FILLY & MARE SPRINT CHAMPION JUDY THE BEAUTY BREEZES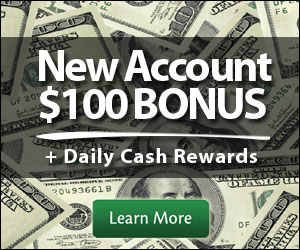 • MOTT WORKS BREEDERS' CUP HOPEFULS HARMONIZE, TOURIST • WORK TAB • STAKES PROBABLES • FALL MEET LEADERS
GREENPOINTCRUSADER PUTS IN FIRST KEENELAND WORK FOR BREEDERS' CUP JUVENILE
St. Elias Stable, MeB Racing Stables and Brooklyn Boyz Stables' Greenpointcrusader put in the first of two scheduled Keeneland works for the $2 million Sentient Jet Breeders' Cup Juvenile (G1) on Oct. 31 by working five furlongs in 1:01.80 over a fast track Monday morning. (Click here for a video of the work.)
Waiting until the first wave of workers following the morning renovation break had completed its activity, Greenpointcrusader produced fractions of :13.40, :25.60 and :38 before galloping out six furlongs in 1:15.40 with jockey Joe Bravo aboard.
"This was just a maintenance move and he doesn't have to do too much," trainer Dominick Schettino said. "We will come back with something similar Saturday or Sunday depending on the weather. There is rain in the forecast for Sunday, so we may move it up a day."
Greenpointcrusader, who is a neck away from being undefeated in three races, won the Champagne (G1) in his most recent start with Bravo aboard for the first time. "I did not work him before the Champagne," Bravo said. "This was the first time and he was awesome. He is pretty pleasant to ride and he wanted to do it."
Greenpointcrusader will be part of a busy Breeders' Cup weekend for Bravo, who participated in his first World Championships in 1991. Bravo has had eight Breeders' Cup mounts total; this year alone he has six with the addition of multiple graded stakes winner Merry Meadow for the Filly & Mare Sprint (G1).
Bravo's other Breeders' Cup mounts are Sheer Drama (Longines Distaff-G1), Big Blue Kitten (Longines Turf-G1), Watsdachances (IRE) (Filly & Mare Turf-G1) and Conquest Daddyo (Juvenile Turf-G1).
DEFENDING BREEDERS' CUP FILLY & MARE SPRINT CHAMPION JUDY THE BEAUTY BREEZES
Judy the Beauty, the 2014 Eclipse Award winner as champion female sprinter, tuned up for the defense of her title in the $1 million Breeders' Cup Filly & Mare Sprint (G1) by working five furlongs in company in 1:01.80. (Click here for a video of the work.)
With Kieren Fallon aboard, Judy the Beauty started two lengths in back of Kitten's Top Cat and finished a length in front with fractions of :13.60, :25.60, :37.60 and out six furlongs in 1:16.80. "I was really happy with it," owner-trainer Wesley Ward said. "She just raced (in the Grade 2 Thoroughbred Club of America on Oct. 3) and I didn't want her to do too much."
Judy the Beauty had a troubled trip in the TCA, when she was stuck on the inside and unable to find clear running until too late. She finished third behind Fioretti. The race marked the first time Judy the Beauty had lost in five Keeneland starts that included victories in the 2013 TCA and the 2014 Madison (G1).
"She will do the same thing next week," Ward said, noting the 6-year-old mare's final work. "We're here and ready."
MOTT WORKS BREEDERS' CUP HOPEFULS HARMONIZE, TOURIST
Trainer Bill Mott was at Keeneland on Monday morning to oversee the half-mile works of two horses he raced here early during the Fall Meet and plans to start in the Breeders' Cup World Championships on Oct. 30-31: JPMorgan Chase Jessamine (G3) winner Harmonize and Shadwell Turf Mile (G1) third-place finisher Tourist.
Harmonize (Juvenile Fillies Turf-G1), ridden by Rodolphe Brisset, worked in company with Grade 1 winner Seek Again, with Julien Leparoux aboard. She covered a half-mile in :48.20 with fractions of :13, :25.40, :48.20 and out in 1:00.40 and 1:14.60.
Tourist, with Brisset aboard, went four furlongs in :48.60. Clockers caught him in fractions of :13, :25.40, :48.60 and out in 1:01.40 and 1:15.40. (Click here for a video of the work.) Mott was pleased with the efforts.
"She was just gliding along, moving well," he said about Harmonize, a 2-year-old Scat Daddy filly. "Looks like she's done well since her race here. And Tourist, too. Everything seems to have gone quite well."
Harmonize, owned by Larkin Armstrong, has won two of her three races. Prior to capturing the JPMorgan Chase Jessamine on Oct. 7, she won the Sept. 3 P.G. Johnson Stakes at Saratoga.
A 4-year-old Tiznow colt owned by breeder WinStar Farm, Wachtel Stable and Gary Barber, Tourist was 13th in last year's Breeders' Cup Mile (G1) at Santa Anita. He returned to competition on Sept. 5, winning the More Than Ready Mile at Kentucky Downs by 3¼ lengths over Group 1 winner Undrafted.
Mott said Seek Again would not be pre-entered in the Breeders' Cup. The trainer's third Breeders' Cup candidate is Grade 1 winner Lea, who he said would be cross-entered in the Mile and Las Vegas Breeders' Cup Dirt Mile (G1). Lea is to arrive at Keeneland next Monday.
Harmonize and Tourist most likely would work again next week, Mott said.
WORK TAB
Two fillies owned by LNJ Foxwoods put in works for separate Breeders' Cup races. Frizette (G1) winner Nickname worked before the renovation break, covering five furlongs in :59.80 and galloping out six furlongs in 1:12.80 for trainer Steve Asmussen. Nickname has a fees-paid berth into the $2 million Breeders' Cup Juvenile Fillies (G1) on Oct. 31. Working after the break for trainer Jerry Hollendorfer was Dogwood (G3) winner Super Majesty. Prepping for the $1 million Breeders' Cup Filly & Mare Sprint (G1) on Oct. 31, Super Majesty covered five furlongs in :59.60 with exercise rider Ian Craven up. The time was the fastest of 16 at the distance. Fractions on the work were :12.40, :24.40, :36.40 and out six furlongs in 1:12.80.
STAKES PROBABLES
Here are the probable starters for the final stakes of Keeneland's Fall Meet as compiled by Racing Secretary Ben Huffman and Stakes Coordinator Allison DeLuca: SATURDAY, Oct. 24 (Entries taken Wednesday, Oct. 21) $150,000 PIN OAK VALLEY VIEW (G3): America Mon Amie, Calypso Beat, Cara Marie, Don't Leave Me, Havanna Belle (IRE), Include Betty, Miss Double d'Oro, Mrs McDougal, Osaila (IRE), Pine Needles, Prado's Sweet Ride, Rainha Da Bateria, Stormy Regatta, Sunset Glow, Tiger Ride.
FALL MEET LEADERS Through Oct. 18 (13 days of racing)
Jockey Starts Wins 2nd 3rd Purses Julien Leparoux 72 15 12 7 $1,040,618 Corey Lanerie 87 15 11 14 $904,865 Florent Geroux 73 7 7 13 $974,755 Brian J. Hernandez Jr. 65 7 4 7 $320,079 Ricardo Santana Jr. 44 6 5 6 $327,107 Paco Lopez 22 5 4 4 $243,557 Shaun Bridgmohan 38 5 3 4 $208,075 Mitchell Murrill 26 5 3 3 $135,269
Trainer Starts Wins 2nd 3rd Purses Mark Casse 26 9 2 4 $682,241 Wesley Ward 19 6 4 3 $182,178 Kenny McPeek 31 6 3 5 $349,937 Steve Asmussen 20 4 3 3 $293,103 Dale Romans 23 4 2 6 $496,205 Wayne Catalano 23 4 2 3 $140,463 Chris Richard 14 4 1 3 $79,199 Joe Sharp 21 4 1 1 $113,159 Kiaran McLaughlin 7 4 0 1 $191,115