• BRUEGGEMAN EXCITED ABOUT KEENELAND DOUBLE SHOT • GEROUX CONTINUES SUCCESSFUL YEAR AT KEENELAND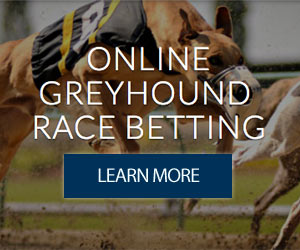 • DOTHRAKI QUEEN COULD RULE DARLEY ALCIBIADES FOR McPEEK • DUTCH CONNECTION BRINGS HILLS TO KEENELAND FOR FIRST TIME • RIVELLI LIKES HIS KEENELAND RUNNERS • STAKES PROBABLES
BRUEGGEMAN EXCITED ABOUT KEENELAND DOUBLE SHOT
Trainer Roger Brueggemann could have a big weekend at Keeneland. Based at Churchill Downs, he sends out champion sprinter Work All Week in a defense of his title in the $250,000 Stoll Keenon Ogden Phoenix (G3) today and has Arlington Million (G1) winner The Pizza Man entered in Saturday's $1 million Shadwell Mile (G1). Both are 6-year-old homebred geldings for Midwest Thoroughbreds.
"They are both coming into their races really well," Brueggemann said. "Everything is good and they're training well. The Pizza Man is getting better as he gets older and is really on his toes right now. Work All Week has always sort of been the same; always good.
"It's pretty exciting to be here," he continued. "They both have a big shot at winning and hopefully this is the beginning of a lot of road trips like this."
The Pizza Man is using the Shadwell Turf Mile as a prep for the 1½-mile Longines Breeders' Cup Turf (G1) and then is to race in the Japan Cup (G1) four weeks later.
"I don't think the distance matters for The Pizza Man," Brueggemann explained. "What is important with him is timing his move. You have to make sure it's perfect. A few times we have asked him a little early and you can't do that with him."
Work All Week drew the outside post in the Stoll Keenon Ogden Phoenix. He had a similar post when taking the Xpressbet Breeders' Cup Sprint (G1) in 2014 at Santa Anita.
"As far as Work All Week, the post doesn't matter," Brueggemann said. "There's a lot of speed in there and I think the outside helps. Anything can happen. I don't worry about the other horses because I know my horse is doing well."
Brueggemann said both horses will train at Churchill for the Breeders' Cup.
GEROUX CONTINUES SUCCESSFUL YEAR AT KEENELAND
Jockey Florent Geroux has had an enviable 12 months and rides a successful August and September into the Keeneland Fall Meet that opens today. A winner of two $1 million races in as many months – Arlington Million (G1) in August and Cotillion (G1) in September – the French-born rider was Arlington's leading rider by earnings for the second consecutive year and took the riding title at Kentucky Downs, where he scored a pair of five-win days.
"At Keeneland, it's a tough meet and a very different ballgame with so many talented riders," Geroux said. "I don't really have a set goal, I just try to ride each race well and hopefully get the good horses to run well and move them forward to the Breeders' Cup. I'm lucky to have the mounts on such good horses this week as Work All Week, The Pizza Man, Marquee Miss and Mongolian Saturday and I'm riding some live horses, even if they are longshots. I think we can get lucky."
A winner of his first Breeders' Cup race last fall when taking the Xpressbet Breeders' Cup Sprint (G1) with Work All Week, Geroux used that momentum to its optimum in 2015. He currently is 12th nationally in earnings.
"When you ride good horses well, the people respond a little more," Geroux said. "The Chicago people are still supporting me like Ingrid Mason, Chris Block, Wayne Catalano and Doug Matthews, but I also have some new barns, too.
"Hopefully they see that I'm not just a turf rider," he continued. "Winning the Kentucky Downs title was great, but two of my three biggest wins have been on the dirt – the (Cotillion) at Parx on I'm a Chatterbox and the Breeders' Cup (Sprint) last year, so I can definitely love riding and winning on it. Hopefully all the horses run well for me this weekend and I have a good meet with a big Breeders' Cup at the end."
DOTHRAKI QUEEN COULD RULE DARLEY ALCIBIADES FOR McPEEK
Today undefeated Grade 2 winner Dothraki Queen will bid to give trainer Kenny McPeek his fourth win in the Darley Alcibiades (G1), following She's A Devil Due (2000), Take Charge Lady (2001) and Dream Empress (2008). The daughter of Pure Prize already has earned high praise from the trainer, who was asked to compare her to his other winners of the race.
"She's right up there," McPeek said. "She's got such a great mind. She does everything we ask her. She probably leans toward Take Charge Lady. Take Charge Lady's first stakes win was in the Alcibiades. She was undefeated here. It's huge shoes to fill, but this filly has the same mindset; she's got a similar physical. So fingers crossed she's half that good."
On July 12, Dothraki Queen began her career at Ellis Park in a race at 1 mile and 70 yards on the turf course because "she needed a two-turn race. Ellis has a great setup to run young horses two turns so they learn their lessons early. I was more worried with getting her maiden (win) out of the way and bringing her to bigger races."
After the seven-length victory at Ellis, Dothraki Queen won the Pocahontas (G2) at Churchill on Sept. 12. Because the race is a "Win and You're In" event for the Breeders' Cup Juvenile Fillies (G1), the filly already has earned a spot in the $2 million race at Keeneland on Oct. 31. The Darley Alcibiades also is a qualifying race that McPeek didn't want to miss.
"I didn't think we could turn our nose up at the Alcibiades, a Grade 1," he said. "You only get so many opportunities."
Dothraki Queen, a $35,000 purchase at Keeneland's 2014 September Yearling Sale, races for Magdalena Racing, which includes McPeek and his wife, Sherri, and Chris Carper, CEO of Horse Races NOW, the app the trainer co-developed. The three are big fans of HBO's medieval fantasy program "Game of Thrones," which features a race of nomadic horse-mounted warriors called Dothraki.
"I give Chris credit for naming her. At the time we bought her, we were watching some of the episodes of 'Game of Thrones.' It's a great series. Maybe Emelia (Clark who plays "Mother of Dragons") will show up."
On Saturday, McPeek will send out Radar Racing's Rated R Superstar, a colt by Kodiak Kowboy, in the $500,000 Claiborne Breeders' Futurity (G1). A 5-length winner of a maiden race at Ellis in his second start, the colt is coming off a second to Cocked and Loaded in the Iroquois (G2) at Churchill.
"He's a tough guy," McPeek said. "He's just a natural athlete; he does everything easy. He was a horse that was a little bit fragile in the mind, but he's handling it really well right now. I think he's in with a big chance tomorrow."
DUTCH CONNECTION BRINGS HILLS TO KEENELAND FOR FIRST TIME
Susan Roy and Cheveley Park Stud's Dutch Connection (GB), the morning-line favorite for Saturday's $1 million Shadwell Turf Mile (G1), got his first feel of the Keeneland turf course Friday morning with an easy gallop once around the oval.
Jockey Jim Crowley was aboard the 3-year-old son of Dutch Art (GB), who quickened his tempo through the stretch.
Crowley arrived in Lexington Thursday night from Europe along with trainer Charles Hills. Saturday's Shadwell will mark the first Keeneland venture for both men.
"I have been here before but never to run a horse," said Hills, whose brother George lives in Lexington.
In Dutch Connection, Hills has a runner in top form with a Group 3 win on his resume this summer followed by runner-up finishes in the Prix Jean Prat (G1) and the Qatar Lennox Stakes (G2). Crowley, 37, has been aboard for all three of those races.
"This was a nice opportunity for a Grade 1," Hills said in explaining his choice to travel to Lexington. "We had looked at the field and it looked appealing. We're hoping for fast ground, which is a concern at home. I hope we don't get too much rain."
The Shadwell Turf Mile is a "Win and You're In" race for the $2 million Breeders' Cup Mile (G1) to be run here Oct. 31.
Hills, who has started horses at Arlington, Hollywood and Santa Anita in his previous U.S. excursions, struck Breeders' Cup gold with his first runner when Chriselliam (IRE) won the 2013 Breeders' Cup Juvenile Fillies Turf (G1) at Santa Anita.
Dutch Connection arrived at Keeneland last Sunday. A victory Saturday may prolong his stay. "That would be a discussion with the owners," Hills said of whether the colt would remain here for the Breeders' Cup or return home and then come back this month.
Friday morning marked the first venture on the track for Crowley.
"It looks like a nice gallop here," Crowley said as he took in the view that overlooked the training track from the Quarantine Barn. "I've ridden at Santa Anita and Woodbine only (in North America)." Crowley has ridden one horse in the Breeders' Cup, finishing 12th on Lord Shanakill in the 2009 Turf Sprint at Santa Anita.
RIVELLI LIKES HIS KEENELAND RUNNERS
Fresh off his second consecutive training title at Arlington, trainer Larry Rivelli is at Keeneland – pun intended – cocked and loaded. Topped by Vince Foglia's Patricia's Hope and Richard Ravin's colt Cocked and Loaded, the Chicago-based trainer has just over a dozen horses here with as many as three possible chances to make the Breeders' Cup World Championships on Oct. 30-31. "We have the stock, and a lot of these horses are coming into their own," Rivelli said. "We love to come here, but I wouldn't be here if I didn't think we could win races."
Winner of the Iroquois (G3) at Churchill, Cocked and Loaded will not race at Keeneland until the Sentient Jet Breeders' Cup Juvenile (G1).
"He's doing great," Rivelli said about the son of Colonel John. "He's been here a few days and keeps getting better and better. I'm really excited to see him run on the big day."
Rivelli also has Patricia's Hope's Moms Choice aiming toward the Breeders' Cup Juvenile Fillies Turf (G1). The daughter of Kitten's Joy, second in the Kentucky Downs Juvenile Fillies in her most recent race, is pointed at the JPMorgan Chase Jessamine (G3) here on Wednesday.
"She worked (three furlongs) today and really is doing well," he said. "She kind of got lost on that track at Kentucky Downs. The filly who beat her was good, of course, but you haven't seen the best of Moms Choice. She's improving and I really like her. She's exciting."
Rivelli has stated that the Breeders' Cup Turf Sprint (G1) is not likely but not completely ruled out for the swift Richies Sweetheart, whom he co-owns with Ravin and Foglia. Bred by Rivelli and Ravin, the daughter of Bring the Heat exits a sharp gate-to-wire win in the Turf Amazon at Parx and is being aimed toward the $100,000 Buffalo Trace Franklin County (Listed) on Oct. 9. E. T. Baird retains the mount.
"She's on top of her game right now," he said. "I breezed her at Arlington before coming to Keeneland and will likely blow her out before the race. She came out of her win in great shape."
So far in 2015, the multiple graded stakes-winning Rivelli is striking at an impressive 31 percent. His 97 wins rank him 24th in the nation.
STAKES PROBABLES Here is the list of probable starters for next week's stakes as compiled by Racing Secretary Ben Huffman and Stakes Coordinator Allison DeLuca: WEDNESDAY, Oct. 7 (Entries taken Saturday) $150,000 JPMORGAN CHASE JESSAMINE (G3) (Win and You're In Juvenile Fillies Turf Division): Probable: Come to Mischief, Delicate Lady, Family Tree, Felt in Pocket, Harmonize, Moms Choice, Outsider Art, Sapphire Kitten. FRIDAY, Oct. 9 (Entries taken Tuesday) $100,000 BUFFALO TRACE FRANKLIN COUNTY: Probable: Ageless, Fleet Encounter, Free as a Bird, Joya Real, Lady Shipman, Richies Sweetheart, Seeking Treasure. Possible: Eden Prairie.