• BEHOLDER GALLOPS TO BEGIN BREEDERS' CUP CLASSIC PREPARATIONS • GOT LUCKY, LIAM'S MAP AMONG PLETCHER WORKERS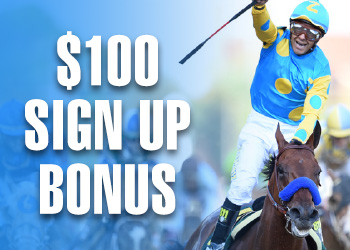 • WORK TAB • GALLOPING OUT • FALL MEET LEADERS
BEHOLDER GALLOPS TO BEGIN BREEDERS' CUP CLASSIC PREPARATIONS
B. Wayne Hughes' Beholder, sporting the first Breeders' Cup saddle towel seen this week at Keeneland, made her first appearance on the main track Thursday morning galloping once around under exercise rider Janeen Painter. She was pre-entered in the $5 million Breeders' Cup Classic (G1) and $2 million Longines Breeders' Cup Distaff (G1) with first preference in the Classic.
Beholder, who had an elevated temperature Tuesday morning, came on the track at the Beard Course chute and went straight off down the backside. After going once around, she returned to her barn on Rice Road and walked the shedrow under Painter for about 20 minutes.
"Things are a lot better today than they were two days ago," trainer Richard Mandella said. "It was just a simple gallop this morning. We're back in the game."
Beholder, who has had two five-furlong breezes at Santa Anita since winning the Zenyatta (G1) on Sept. 26, is scheduled for one work here before the Classic on Oct. 31.
"I am not sure when she will have a little breeze," Mandella said. "We will let her tell us. We came here ready to run."
Beholder was one of the first horses to move into the designated Breeders' Cup barn area on Rice Road and Mandella is a big fan of his star runner's accommodations.
"This is a great setting back here to train horses," Mandella said. "It was very well thought out and these barns are great."
As for how Mandella has bounced back from the concerns of Tuesday morning, the eight-time Breeders' Cup winner smiled broadly and said, "I'm ready to run!"
GOT LUCKY, LIAM'S MAP AMONG PLETCHER WORKERS
Trainer Todd Pletcher on Thursday sent out five horses pre-entered in the Breeders' Cup World Championships for their final works before the Oct. 30-31 event at Keeneland. Among them was Hill 'n' Dale Equine Holdings and Philip J. Steinberg's Got Lucky (Longines Distaff-G1), working for the first time since she won the Oct. 4 Juddmonte Spinster (G1) at Keeneland, and Teresa Viola Racing Stables and West Point Thoroughbreds' Woodward (G1) winner Liam's Map (Dirt Mile-G1).
In company with Zambian Dream (CHI), Got Lucky breezed four furlongs in :48.40. Clockers caught them in fractions of :12, :23.80, :48.40 and out in 1:01.40.
"It was a standard Got Lucky-type breeze," Pletcher said about the 4-year-old daughter of A.P. Indy. "She's a filly that knows the difference between practice and game time. That was a typical :49-type half for her, just a maintenance work. I thought her gallop out was good. I think she's done well since the Spinster."
Another Pletcher hopeful for the Distaff, Eclipse Thoroughbred Partners' Grade 1 winner Curalina (Filly & Mare Sprint-G1) breezed a half-mile in :48.20. Working in company with Race Day (Hagyard Fayette-G2), she was caught in fractions of :12.60, :25.40, :48.20 and out in 1:00.80 and 1:14.
"Typical breeze from her," Pletcher said about the 3-year-old Curlin filly. "Very straightforward, very much on the bridle throughout. Good gallop out. Pretty much the standard excellent breeze we've come to expect from her. She continues to handle the track. Her appetite's been great here. Think she's actually put on a few pounds since the Beldame (G1, in which she ran second). Very, very pleased."
Liam's Map, with Javier Castellano aboard, worked five furlongs by himself in 1:01.20. Clockers caught him in fractions of :12.80, :24.80, :37.20, 1:01.20 and out in 1:13.60 and 1:26.80. (Click here for a video of the work.)
The move marked the third breeze at Keeneland for Liam's Map, a 4-year-old Unbridled's Song colt.
"Liam's Map was outstanding," Pletcher said. "Got into a very steady rhythm, was very relaxed, very comfortable. I told Javier to let him pick it up a little bit the last part on the radio. (Liam's Map) just really lengthened his stride, leveled off. Looked good finishing, galloped out exceptionally well. Very, very happy with him."
Other Pletcher horses breezing four furlongs on the main track were two 2-year-olds pointed to Breeders' Cup races on grass: Azar (Juvenile Turf-G1) and Thrilled (Juvenile Fillies Turf-G1). Together, they were timed in :48 with fractions of :13, :25.40, :48 and out in 1:00.60 and 1:13.40. "They went very well," Pletcher said. "For horses that have run only on the turf so far in their careers, they both handled the dirt here really well. I thought it was a good energetic breeze from both of them."
The trainer gave a rundown of jockeys set to ride his Breeders' Cup contenders: Castellano – Liam's Map, Red Rifle (Longines Turf-G1) and Stopchargingmaria (Distaff); Frankie Dettori – Mshawish (Mile-G1); Irad Ortiz Jr. – Got Lucky; Joel Rosario – Curalina; John Velazquez – Azar, Dame Dorothy (Filly & Mare Sprint), Thrilled and Rachel's Valentina (14 Hands Winery Juvenile Fillies-G1).
On Friday, Pletcher is to work his remaining Breeders' Cup contenders with the exception of Stopchargingmaria, who is to breeze Saturday.
"Traditionally, she's run well with her final breeze six days before the race, so we're going to stick to that plan," he said.
WORK TAB
In addition to the Todd Pletcher worker brigade, four other horses pre-entered in the Breeders' Cup World Championships worked on the fast main track Thursday morning.
Maria Santa Stable's Salama (Longines Distaff-G1) worked a half-mile in company in :48.60 for trainer Charles LoPresti after the morning renovation break. Jockey Julien Leparoux was aboard for the move in which Salama started two lengths in back of her workmate, Lurego, a 5-year-old allowance winner, and finished on even terms. Fractions were :24.20, :48.60 and out five furlongs in 1:00.60.
"She's a good workhorse and she did it nicely," Leparoux said. "She was strong in the lane and galloped out well."
Salama finished second here Oct. 10 in her first start since June.
"I am glad she got the prep race in," Leparoux said of the allowance/optional claimer, which was run at the Distaff distance of 1 1/8 miles. "I don't think the distance should be any problem for her." … D. P. Racing's Yahilwa (Longines Distaff), a narrowly beaten third in the Juddmonte Spinster (G1) in her most recent start, worked five furlongs in :59 under Amie Williams. The time was the fastest of 22 at the distance.
Working on her own, the Jim Cassidy-trained mare reeled off fractions of :12, :23.20, :34.80, :59 and out six furlongs in 1:11.80. Last Thursday, Yahilwa had worked a bullet five-eighths in :58.40.
Williams also worked Class Racing Stable's Holy Lute (TwinSpires Sprint-G1). Seventh in the muddy Woodford (G3) on Oct. 3, Holy Lute worked a half-mile in :51.20 with fractions of :12.40 and :25.80 with a five-furlong out time of 1:06.
Also trained by Cassidy, Holy Lute would need many defections from the pre-entered Sprint field to make it into the race off the preference list.
Randall Lowe's Lady Shipman (Turf Sprint-G1), runner-up in the Buffalo Trace Franklin County in her most recent start Oct. 9, worked five furlongs before the break in 1:03.20 with Paco Lopez aboard. Trained by Kathleen O'Connell, Lady Shipman produced fractions of :12.20, :24, :37.40, 1:03.20 and out six furlongs in 1:18.40. …
Working toward next Thursday's $100,000 Lafayette Presented by Keeneland Select was Green Lantern Stables' A. P. Indian, who covered five furlongs in :59.80. Arnaud Delacour trains the 5-year-old gelding, who finished sixth in the Stoll Keenon Ogden Phoenix (G3) in his most recent start.
GALLOPING OUT
Corey Lanerie, seeking his first Keeneland riding title, won three races Wednesday to open an 18-16 lead on Julien Leparoux with three days left in the 17-day Fall Meet. It marked the third three-win day for a rider through the first 14 days of the season. Lanerie has seven mounts this afternoon and Leparoux four.
Mark Casse continues to own a three-win lead in the race for top trainer. Casse has saddled nine winners, with Wesley Ward and Kenny McPeek next with six each.
Tied with five wins apiece are three owners: Maggi Moss, John C. Oxley and Kenneth L. and Sarah K. Ramsey. …
Chasemore Farm's Mutatis Mutandis (IRE), pre-entered in the Breeders' Cup Filly & Mare Turf (G1) but far down on the preference list and unlikely to make the 12-horse field, will be pointed to the $200,000 Long Island (G3) to be run at 1½ miles on the turf at Aqueduct on Nov. 7, according to Jack Steels, assistant to trainer Ed Walker.
STAKES PROBABLES
Here are the probable starters for Keeneland stakes to be run during Prelude to the Cup on Oct. 29 and as undercard races of the Breeders' Cup World Championships on Oct. 30-31 as compiled by Racing Secretary Ben Huffman and Stakes Coordinator Allison DeLuca: THURSDAY, Oct. 29 (Entries taken Saturday, Oct. 24) $100,000 LAFAYETTE PRESENTED BY KEENELAND SELECT Probable: A. P. Indian, Bagg O'Day, Doubledown Again, Jimmy Bouncer, Midnight Cello. Here are probable starters for the stakes on the undercard of the first day of the Breeders' Cup World Championships. FRIDAY, Oct. 30 (Entries taken Monday, Oct. 26) $200,000 HAGYARD FAYETTE (G2) Probable: Code West, Commissioner, Encryption, Imperative, Protonico, Race Day, Smack, V. E. Day. $200,000 MARATHON (G2) Probable: Bailoutbobby, Crucero, Divine Oath, Hoppertunity, Looks to Spare, Majestic Harbor, Neck 'n Neck. $100,000 BRYAN STATION Probable: Billy's Star, Chapter Two, King of New York, One Go All Go, Paid Admission, Tale of Life (JPN), Tale of Verve. Here are probable starters for the stakes on the undercard of the second day of the Breeders' Cup World Championships. SATURDAY, Oct. 31 (Entries taken Monday, Oct. 26) $100,000 PERRYVILLE Probable: Lewys Vaporizer, Prime Engine, Ready for Rye. $100,000 JUVENILE DIRT SPRINT Probable: D. Shifflett, Noholdingback Bear, Spikes Shirl, Twirling Tiger, Uncle Vinny. Possible: Richie the Bull. $100,000 FORT SPRINGS Probable: Coco's Wildcat, Fusaichi Red, Meshell, Natural Wonder, Promise Me Silver.
FALL MEET LEADERS Through Oct. 21 (14 days of racing)
Jockey Starts Wins 2nd 3rd Purses Corey Lanerie 91 18 12 14 $976,665 Julien Leparoux 76 16 12 7 $1,075,560 Brian J. Hernandez Jr. 68 8 4 7 $356,268 Florent Geroux 77 7 8 14 $982,732 Ricardo Santana Jr. 48 6 6 7 $335,417 Paco Lopez 23 6 4 4 $254,357
Trainer Starts Wins 2nd 3rd Purses Mark Casse 27 9 2 4 $682,451 Kenny McPeek 32 6 4 5 $361,537 Wesley Ward 19 6 4 3 $182,178 Wayne Catalano 24 5 2 3 $175,263 Chris Richard 15 5 1 3 $92,399
Owner Wins Maggi Moss 5 John C. Oxley 5 Kenneth L. and Sarah K. Ramsey 5 Godolphin Racing LLC (lessee) (Mohammed Al Maktoum et al) 3 G. Watts Humphrey 3