(NOTE: THIS MARKS THE FINAL DAY OF KEENELAND BARN NOTES.)

• WARD SENDS OUT BREEDERS' CUP CONTENDERS ON KEENELAND TURF • SHADWELL TURF MILE WINNER GRAND ARCH PUTS FINISHING TOUCHES ON CUP PREPARATION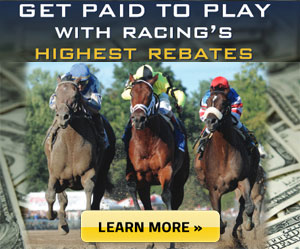 • NEMORALIA WORKS SOLO IN PREPARATION FOR BREEDERS' CUP JUVENILE FILLIES • EUROPEAN RUNNERS BEGINNING TO ARRIVE FOR WORLD CHAMPIONSHIPS • GALLOPING OUT
WARD SENDS OUT BREEDERS' CUP CONTENDERS ON KEENELAND TURF Trainer Wesley Ward was pleased with the moves of his six horses pre-entered in the Breeders' Cup World Championships that worked or galloped on the turf course labeled as good.
"Everything went great," Ward said.
Two of Ward's 2-year-olds, Sheikh of Sheikhs (Juvenile Turf-G1) and stakes winner Ruby Notion (Juvenile Fillies Turf-G1), worked in company, going five furlongs in 1:01.80. (Click here for a video of the work.)
(Sheikh of Sheikhs, far down on the preference list for the Juvenile Turf, is expected to run instead in Saturday's $100,000 Juvenile Dirt Sprint.)
Also working in company were Ward's horses pointed at the Breeders' Cup Turf Sprint (G1): stakes winner Green Mask and Group 1 winner Undrafted. Clockers caught the pair going five furlongs in 1:01.80 with an out time of 1:16. (Click here for a video of the work.)
Stakes winner The Great War (Turf Sprint) and champion Judy the Beauty, bidding for a second consecutive win in the Breeders' Cup Filly & Mare Sprint (G1), each galloped. Ward said he would work Judy the Beauty tomorrow on the main track.
Those six horses have trained all year at Keeneland, where Ward for several years has maintained an operation. Asked whether he believed he might have a home-court advantage in the Breeders' Cup, Ward flashed a large smile in agreement.
"It's a Breeders' Cup," Ward said. "They're coming from all over the world with the world's best. You're always crossing your fingers, but you try to get 'em there the best you can and hope that racing luck gets you there."
SHADWELL TURF MILE WINNER GRAND ARCH PUTS FINISHING TOUCHES ON CUP PREPARATION Jim and Susan Hill's Grand Arch, winner of the Shadwell Turf Mile (G1) in his most recent start, worked a half-mile in :50.80 on a turf course labeled as good with exercise rider Marco Romero aboard.
"I thought that was a nice piece of working considering how far out the 'dogs' were this morning," trainer Brian Lynch said. "He is as good as we can get him."
Grand Arch covered the first quarter-mile in :26.60 and finished the move with a :24.20 final quarter. (Click here for a video of the work.)
Romero, who used to gallop horses for the late Bobby Frankel and is here at Keeneland with trainer Neil Drysdale, gave Lynch a thumbs-up as he brought Grand Arch off the track.
"We didn't want him to do too much today," said Lynch of the 6-year-old Arch gelding, who worked a half in :51.60 on the dirt last Sunday.
"This is a horse that doesn't need to take his track with him. There was a little cut in the ground for the Fourstardave (G2, at Saratoga) and the Shadwell as well as his race here in the spring."
NEMORALIA WORKS SOLO IN PREPARATION FOR BREEDERS' CUP JUVENILE FILLIES It wasn't exactly according to script, but Terry Allan, James Lovat and Charles Pigram's Nemoralia worked a half-mile on the "good" turf course in :51.60.
"We were supposed to have a lead horse, but they went earlier," said Kerri Radcliffe, who was aboard the 2-year-old daughter of More Than Ready. "She never has worked on her own. This was the first time."
Trained by Jeremy Noseda, Nemoralia produced a first quarter-mile in :27.60, and she galloped out five furlongs in 1:06.20. (Click here for a video of the work.)
"The ground was heavy, but she just glided over it," Radcliffe said.
Wayne Tanner, assistant to Noseda, said despite the mix-up, the work was fine.
"You can only do what you can and we thought we were going to have company," Tanner said. "But, we're happy and she handled it well."
Tanner said Noseda would return to Keeneland Tuesday and that the filly, who was pre-entered in the Juvenile Fillies (G1) and Juvenile Fillies Turf (G1) would be entered Monday in the latter race.
EUROPEAN RUNNERS BEGINNING TO ARRIVE FOR WORLD CHAMPIONSHIPS The first two waves of European-based horses for the 32nd Breeders' Cup World Championships have arrived at the Quarantine Barns on Rice Road.
Arriving early Saturday evening after flying into Louisville was Anthony Oppenheimer's Qatar Prix de l'Arc de Triomphe (G1) winner Golden Horn (GB) (Longines Turf-G1) and Godolphin runners for the Juvenile Turf (G1): Birchwood (IRE) and Cymric.
A second plane arrived at Louisville International Airport early Sunday morning with those horses arriving at Keeneland a little after 7 this morning.
Among the horses on that flight were Illuminate (IRE) for the Juvenile Fillies Turf (G1); defending champion Karakontie (JPN), Esoterique (IRE), Make Believe (GB), Time Test (GB) and Impassable (IRE) for the Mile; and Miss France (IRE), Queen's Jewel (GB), Secret Gesture (GB) and Bawina (IRE) for the Filly & Mare Turf (G1).
Slated to arrive late Monday afternoon at Cincinnati/Northern Kentucky International Airport are runners from the stable of trainer Aidan O'Brien. Leading the Breeders' Cup contingent is Classic (G1) hopeful Gleneagles (IRE). Other O'Brien runners are Hit It a Bomb, Shogun (IRE) and Waterloo Bridge (IRE) for the Juvenile Turf, War Envoy (Mile), Found (IRE) (Turf) and Alice Springs (IRE) (Juvenile Fillies Turf). Also on the plane is expected to be Legatissimo (IRE) (Filly &
GALLOPING OUT
Two-time champion and Breeders' Cup winner Beholder on Sunday morning galloped 1¾ miles on Keeneland's all-weather training track before schooling in the Paddock and returning to her stall in the Breeders' Cup World Championships barn area on Rice Road. Owned by Spendthrift Farm and trained by Richard Mandella, Beholder is scheduled to work five furlongs Monday at 8:30 a.m.