NBC Sports Network broadcasts Toyota Blue Grass; Fox Sports 1, TVG, Keeneland.com provide additional coverage

LEXINGTON, KY (March 30, 2015) – Keeneland's impressive slate of racing will be broadcast live on national television, local radio networks and Keeneland.com during the 2015 Spring Meet as part of wide-ranging coverage for race fans during the 15-day season.

The $1 million Toyota Blue Grass (G1) at Keeneland on opening Saturday, April 4, will be broadcast live on NBC Sports Network from 5-7 p.m. ET. A replay of the $500,000 Central Bank Ashland (G1) will be shown during the broadcast.

The Toyota Blue Grass, a prestigious 1 1/8-mile race for top 3-year-olds, and the Central Bank Ashland, for 3-year-old fillies competing at 1 1/16 miles, are worth 100 points each to the winners on the Road to the Kentucky Derby (G1) and Road to the Kentucky Oaks (G1), respectively.

The $300,000 Jenny Wiley (G1) and $250,000 Coolmore Lexington (G3) on Saturday, April 11, will be featured live on FOX Sports 1 from 4:30-5:30 p.m. as part of The Jockey Club Tour on FOX.

TVG and Keeneland.com will air each day's races live. Keeneland fans also can access Trakus race feeds that show race replays in various animated formats using the patented, real-time technology and sign up for Trakus mobile alerts via Keeneland.com/racing/trakus.

The Spring Meet begins Friday, April 3, and runs through Friday, April 24, with live racing Wednesday through Sunday. Gates open at 11 a.m. ET; post time for the first race is 1:05 p.m. except on Saturday, April 4, and Saturday, April 11, when first post is 12:35 p.m. Keeneland is closed Easter Sunday, April 5.

Race Day App Offers Live Streaming of Races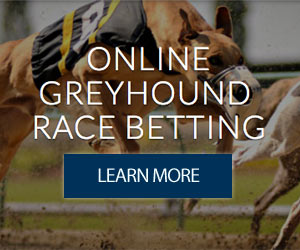 New for 2015, race fans can watch live streaming of each day's races on Keeneland's Race Day app as part of enhanced features for the app. Real-time handicapper picks from @keenelandracing, up-to-the minute information such as entries, scratches, changes, real-time results, payouts and next-race updates also are available via the app.
Fans can find more information on the app at Keeneland.com/racing/app. Download the free app in iTunes or Google.
As always, Keeneland also will stream live racing video on Keeneland.com, enabling fans to watch the races at no cost. Online patrons can participate in live chats and handicapping analysis hosted by Jeremy Plonk and the Horse Player NOW team both on Keeneland.com and the Race Day app.
Daily Racing Coverage on TVG TVG will provide extensive live, on-site coverage of every Keeneland race each day beginning at 1 p.m. except for Saturday, April 4, and Saturday, April 11 when coverage starts earlier. Post time for those days is 12:35 p.m.
TVG's coverage includes the Toyota Blue Grass, Central Bank Ashland, $350,000 Madison (G1) and $300,000 Commonwealth (G3) on April 4, the $300,000 Maker's 46 Mile (G1) on April 10, the Jenny Wiley and Coolmore Lexington on April 11, the $250,000 Adena Springs Beaumont (G2) on April 12, and the $250,000 Dixiana Elkhorn (G2) on April 18.
Throughout the spring season, additional TVG coverage from Keeneland will air on FOX Sports affiliates, including FSN Prime Ticket, FOX Sports Ohio, FOX Sports San Diego, SportSouth and Sun Sports-Florida. Fans can confirm times for their area at http://www.foxsports.com/tv-listings.
Race Day Recap Show "Today at Keeneland," is a nightly race recap show that airs in Lexington on Time Warner Cable on The CW Lexington at 7 p.m. Wednesdays through Sundays. On Saturday, April 4, the program will air at 7:30 p.m. "Today at Keeneland" also can be seen on TVG the following day. Check listings at tvg.com.
Keeneland on the Radio Horse Racing Radio Network, the Eclipse Award-winning broadcast organization, will provide live coverage of Keeneland, including: • April 4 (8-10 a.m.) – Equine Forum. • April 4 (4 p.m.) – Toyota Blue Grass, Central Bank Ashland and Madison; along with the TwinSpires.com Wood Memorial (G1) from Aqueduct and Santa Anita Derby (G1) from Santa Anita. • April 10 (5 p.m.) – Maker's 46 Mile. • April 11 (8-10 a.m.) – Equine Forum. • April 11 (5 p.m.) – Coolmore Lexington and Ben Ali (G3), along with the Arkansas Derby (G1) from Oaklawn Park. • April 18 (8-10 a.m.) – Equine Forum.
All Horse Racing Radio Network coverage airs locally on HANK 96.1 FM in Lexington and via live streaming on the HRRN website, http://www.horseracingradio.net.
The "Kentucky Winner's Circle" hosted by E.J. Clark, will air live from Keeneland on Friday, April 3 and 10, and Saturday, April 4 and 11, from 3-5 p.m. in the Louisville radio market. The Friday shows will be broadcast on WXVW The Sports Buzz 1450 AM, while the Saturday shows will air on WKRD 790 AM.
Keeneland Magazine on TV Keeneland Magazine on TV, available on Keeneland.com, chronicles stories that showcase Central Kentucky that are featured in the print edition of Keeneland Magazine. This spring's stories include: • "No Change: Clarkland Farm's no-frills approach has yielded an impressive record in the Keeneland Sales Arena." • "Making Art Happen: LexArts seeks to integrate the arts into the life of the city." • "Beyond Salsa and Chips: After making a splash as Lexington's glitziest restaurant, the Coba Cocina team seeks to add substance to style." • "Core Values: At 160 years young, Sayre School continues to inspire new generations of students."
Keeneland Magazine on TV can be viewed at Keeneland.com/discover/keeneland-magazine-tv. Archived stories also are available.