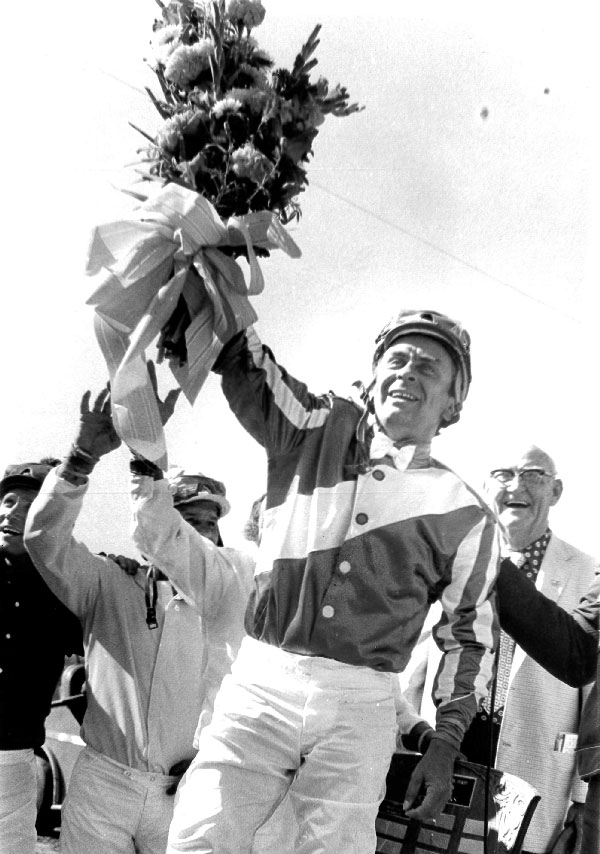 Ken Church salutes the crowd with his winning bouquet following his victory in the 1974 edition of the Rocking Chair Derby at Del Mar.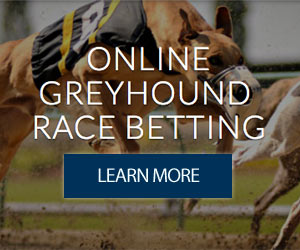 Ken Church, a prominent national rider from the 1940s to the 1960s who then transitioned to racetrack Media work in Southern California, died this morning at a hospital in Reno, Nevada, his daughter, Debbie Anderson, reported. He was 90.
Anderson said her father had suffered a case of pneumonia a week ago at the retirement home where he lived in Reno and was moved to a local hospital. The cause of death was listed as the result of him contracting COVID-19.
Church, who was born in Windsor, Ontario, Canada on March 24, 1930, came to the racetrack as a teenager at Woodbine in Toronto, then began riding in the U.S. shortly thereafter. He rode in Florida, New Jersey, Illinois and Kentucky before finished his career in California. He rode in more than 14,000 races and had more than 2,000 winners.
Among the top horses he partnered with were Crafty Admiral, Oil Capitol, Old Hat, Bornastar, Native Diver, Mr. Consistency and Viking Spirit. He was the leading rider at Arlington Park and Washington Park in Chicago and a solid force wherever he competed.
When he retired from racing in 1967, he used his racing knowledge, good looks and personable ways to easily transition into a Media role for the three Southern California tracks, doing television and radio work along with speaking engagements as a racing goodwill ambassador for Del Mar, Santa Anita and Hollywood Park.
He and his late wife Nancy finally settled in Olivenhain near Del Mar and he confined his Media roles to the seaside track, working there from the 1970s through the 1990s. He was extremely popular among San Diego Media representatives who loved his ready laugh and his many racetrack tales. He retired from that role in the late '90s and moved to Reno to be near old friends.
Among his involvements with racing promotions was his participation in Del Mar's unique "Rocking Chair Derby," the Thoroughbred version of baseball's Old Timers Game. Retired riders came back for a day to ride in a special race and the event, organized by Del Mar director of publicity Dan Smith, proved hugely popular with racing fans during its run from 1973 to 1978. Church rode in those races and won the 1974 version much to the delight of his fellow riders.
He is survived by his married daughters Debbie Anderson of Encinitas, CA, and Laurie Kurluk of Phoenix, AZ, as well as a son, Michael. Additionally, he is survived by nine grandchildren.
The family has indicated that his preference was that there be no services. They have said he will be cremated and his ashes will be combined with those of his wife of 63 years, Nancy, and that they will be scattered together at some point in the future.