ALWAYS DREAMING (1st)/TAPWRIT (6th)/PATCH (14th)– They were up and at 'em early at the Todd Pletcher barn Sunday morning following the outfit's smashing tally in Kentucky Derby 143 Saturday accomplished by the stable's talented colt Always Dreaming.

"Dreaming" himself set the tone, full of life and all but bouncing out of his stall in Barn 40. He was acting like he wanting to go out and do it again. His groom, Eliasin Beltran, had his hands full, but was happy for it. The native of Mexico has worked for Pletcher for the past five years and knows how to handle a good horse. Among the stakes aces he has dealt with previously are Verrazano, Constitution and Stanford.

Pletcher was there early, too, saying he found it just a bit hard to sleep after the emotional impact of saddling his second Kentucky Derby winner flowed over him, followed by the outpouring of hugs, handshakes, calls, texts and general good vibes from family, friends, fellow horsemen and racing fans from far and wide. "It was quite a day and quite a race," the 49-year-old conditioner said Sunday morning in his barn office. "Always Dreaming came out of it in wonderful fashion; just excellent. He ate very well last night and he's really got some spring in his step this morning."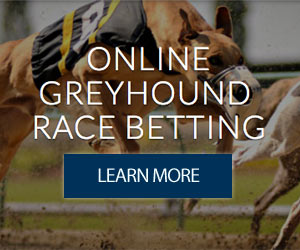 The Derby winner became a double millionaire thanks for his 2 ¾-length triumph in the Run for the Roses, adding a purse of $1,635,800 to his previous earnings of $648,900 to raise his bankroll to $2,284,700. Pletcher said the plan is to ship the son of Bodemeister to Baltimore and Pimlico Race Course on Tuesday to begin further preparations for the next step along the Triple Crown trail – the Preakness Stakes (GI) on Saturday, May 20. He also said that his other two Derby starters – sixth-place finisher Tapwrit and the one-eyed horse Patch, who pulled in 14th, both came out of their efforts none the worse for wear. That duo would head up to New York in the next few days, as would most of his runners stabled at Churchill Downs. One of that bunch, the non-starting Kentucky Derby also-eligible Master Plan, was sent out for a work Sunday and registered a bullet :48.20 on a fast strip. The colt's next afternoon appearance is scheduled to be the Peter Pan Stakes (GIII) at Belmont Park this coming Saturday. Pletcher had planned to fly back home to New York at 8 a.m. today, but the Derby brouhaha caused a change in those plans and he now appears likely to try that one again tomorrow. He was asked how he celebrated the big event Saturday night. "The way we always do," he said. "We reserve the conference room at the Residence Inn (where he stays, near Louisville International Airport) and have a nice dinner there. We had about 30 folks for it. It was a very good evening." He said he'd received hundreds and hundreds of texts following the victory and noted two he especially appreciated. One was from Lute Olson, the retired Hall of Fame college basketball coach who turned the University of Arizona into a roundball powerhouse during his 25-year run with the Wildcats, including a national championship in 1997. Pletcher, a U of A grad, was there to root for Lute and his teams during that run and continues to be a huge follower of the program. Another was from Jason Garrett, the current head coach of his favorite pro football team – the Dallas Cowboys. "Hearing from two fellows like that was special," the trainer said. Pletcher's Kentucky Derby record improved to two wins, two seconds and three thirds from a total of 48 starters in his 17th Kentucky Derby go-round. He'll undoubtedly be back for more in 2018.
LOOKIN AT LEE (2nd)/HENCE (11th)/UNTRAPPED (12th) – One day after finishing second in the Kentucky Derby with Lookin At Lee, it was business as usual for Hall of Fame trainer Steve Asmussen, who took full advantage of the two-hour training window Sunday morning with his large Churchill string. He also had finished 11th with Hence and 12th with Untrapped. "Everybody's good," Asmussen said following training hours. "I haven't had a chance to talk to anybody to make any decisions on what's next for any of them. The Preakness (GI) is definitely a possibility for 'Lee.' But, we'll give this race the respect it deserves and wait and see how he does when he gets back to the track." Lookin At Lee overcame post position one and closed well to finish 2 ¾ lengths behind the winner, Always Dreaming. "He always tries," Asmussen said. "(Jockey) Corey (Lanerie) gave him a great ride. He fits this horse really well. They have qualities you like, they don't give up and always try. He got his dream run. He got his chance. He ran well to the wire. We're very fortunate to have him." When asked what might be next for Hence and Untrapped, Asmussen responded, "That will be pretty interesting. I didn't think Hence ran his race. Not that he didn't handle the track, but I think the slop and the kickback in the face was a bit overwhelming. He just jumped up and down the whole way. Untrapped, we'll just try to find him the right spots."
BATTLE OF MIDWAY (3rd) – WinStar Farm and Don Alberto Stable's Battle of Midway came out of his third-place finish in good order and will fly back to Southern California on Tuesday, according to Jerry Hollendorfer's East Coast assistant Christina Jelm. "He appears to have come back good," Jelm said. "He ran beautifully. I think he really took to the track well. I wish I could say we won but it was nice to be in the money and hit the board." Hollendorfer indicated to Maryland Jockey Club officials that a Preakness run was highly unlikely.
CLASSIC EMPIRE (4th)/STATE OF HONOR (19th) – John Oxley's Classic Empire and Conrad Farm's State of Honor were doing well Sunday morning following the Kentucky Derby. "We're so proud of Classic Empire," assistant trainer Norm Casse said. "We don't want to give any excuses for the trip but he ran very well with everything that happened this winter. "He came back happy and healthy to the barn last night. We aren't making any decisions on the Preakness yet; we'll see how the next couple of days go and make the final call then." State of Honor was 19th in Derby after setting the early pace and faltering late. "Obviously it was disappointing," Casse said. "We'll regroup and figure out a plan for the future." Both horses will remain stabled at Churchill Downs in Casse's Barn 36.
PRACTICAL JOKE (5th) – Klaravich Stables and William H. Lawrence's Practical Joke will aim for shorter middle-distance races moving forward, said trainer Chad Brown. Breaking from post 19, jockey Joel Rosario managed a remarkable trip that allowed him to tuck in behind the early leaders, one path off the rail, before the field even passed the finish line for the first time. "He really got a great trip from that post; Joel did an awesome job," Brown said. "I thought he handled the conditions well. He just wasn't good enough, particularly at that distance. We've finally seen what his limitations are. He's a very fine racehorse; he just can't go that far. "I was proud of him. He was fighting and trying. It just wasn't the right race for him. We'll probably take a step back now and let him catch his breath a bit, regroup, and shorten his races."
GUNNEVERA (7th) – Peacock Racing Stable's Gunnevera exited a seventh-place finish in Saturday's Kentucky Derby in good shape. "Gunnevera came out of the race sound and healthy," said Alessandro Sano, trainer Antonio Sano's son Sunday morning. The son of Dialed In was "jammed and bumped" at the start, according to the Derby chart caller, before making a mild bid while racing extremely wide in the stretch under Javier Castellano. No decision was made Sunday about Gunnevera's Preakness status. "My father will be meeting with the owners to decide what race will be best for Gunnevera," Alessandro Sano said.
McCRAKEN (8th) – Trainer Ian Wilkes said that Whitham Thoroughbreds' McCraken came out of the Kentucky Derby with a small cut on his left hind leg, but otherwise was none the worse for wear Sunday morning. "He just walked this morning," said Wilkes, who normally jogs his horses a day after a race or work. "I didn't want to risk the chance of infection." McCraken, sent off as the fourth choice, had moved to sixth at the top of the stretch with clear running, but never got any closer to Always Dreaming. "He made a nice little run and I got a little excited but then he flattened out the last little bit," Wilkes said. "I don't like to make excuses. It was Always Dreaming's day and all of us had to run over the same track." Wilkes said the Preakness is not an option for McCraken and the Belmont Stakes in five weeks would be doubtful.
GORMLEY (9th) – Trainer John Shirreffs reported that Mr. and Mrs. Jerry Moss' Gormley, the ninth-place finisher in Saturday's Kentucky Derby, was "fine" Sunday morning after his effort. "He tried for us, but – of course – we wish he would have been able to do better." Shirreffs said Gormley would head back to his Southern California base at Santa Anita, but not so with his stablemate Royal Mo, who had been on the Kentucky Derby also-eligible list and never got to run. Sunday morning at about 6:30 the trainer sent the son of Uncle Mo through an easy five-furlong drill with exercise rider Cisco Alvarado in the saddle. Churchill Downs' clockers caught the leg stretching in 1:05 and noted that he recorded splits along the way of :13.20, :23.60, :38 and :52.40. "Royal Mo will ship to Baltimore Tuesday," Shirreffs said. "Gary Stevens (who was scheduled to ride him in the Kentucky Derby) will ride him in the Preakness." Saturday night at around 10, Stevens, Victor Espinoza (who had ridden Gormley in the Derby) and Jerry Moss were on the owner's jet heading west from Louisville to Los Angeles. Shirreffs said he was going to catch a plane to the same place later Sunday. Shirreffs already has started two horses in the Preakness. He ran 2005 Kentucky Derby winner Giacomo in the Middle Jewel of the Triple Crown in which he finished third. Subsequently, he ran Mr. Commons in the 2011 Preakness and finished eighth.
IRISH WAR CRY (10th) – Isabelle de Tomaso's Irish War Cry was "just fine" Sunday on the morning after his 10th-place finish in Saturday's Kentucky Derby. The Graham Motion-trained colt stalked the pace under Rajiv Maragh before fading through the stretch. "At the top of the stretch, I thought we were in with a really good chance. Rajiv (Maragh) felt like he had a lot of horse. My gut tells me that he didn't quite get the mile and a quarter. It seemed like he struggled the last part," Motion said. "He did seem to come out of the race just fine." Motion said the New Jersey-bred son of Curlin is likely to skip the Preakness Stakes, the second leg of the Triple Crown at Pimlico May 20. "I don't see a lot of reason to go on to the Preakness at this point," Motion said. "He's had a pretty good campaign this spring, so it's likely we'll skip that and make a plan to point for the Haskell."
GIRVIN (13th) – Brad Grady's Girvin survived his rough trip in the 143rd Kentucky Derby (GI) and exited well, according to trainer Joe Sharp. The son of Tale of Ekati was in tight at the start and then bumped shortly after the break. That was not the end of his troubles. Just as he was commencing his far-turn rally, he was bumped badly and checked sharply around the five-sixteenths pole, while a rapidly retreating State of Honor impeded his path. No plans have been made for his next start, but the Preakness Stakes and/or Belmont Stakes have not been ruled out as options.
J BOYS ECHO (15th) – Albaugh Family Stable's J Boys Echo settled back into trainer Dale Romans barn following Saturday's Kentucky Derby. "He's doing just fine. We will give him a few days and make some plans after that," Romans said.
SONNETEER (16th) – Calumet Farm's Sonneteer remained a maiden following his 16th-place finish in the Kentucky Derby. He looked fine Sunday morning as he walked the shedrow of Barn 25. "He's good. He just did not like the surface," said Julie Clark, assistant to trainer Keith Desormeaux. When asked what might be next for him after the Derby, Desormeaux responded, "How about a maiden race?" The Midnight Lute colt is scheduled to return Desormeaux's California base Tuesday.
FAST AND ACCURATE (17th) – Kendall Hansen, Skychai Racing, Bode Miller and Sand Dollar Stable's Fast and Accurate exited his 17th-place effort in the Kentucky Derby (GI) in good shape for trainer Mike Maker. Showing speed from post position three, he was forwardly placed throughout the early running before retreating in the final three-eighths under Channing Hill. Trainer Mike Maker said that he "hadn't spoken to Kendall (Hansen) yet," regarding the possibility the Spiral (GII)-winning son of Hansen would return to turf and synthetic racing this spring and summer.
IRAP (18th) – The Tiznow colt Irap had recovered from his Saturday run in the Kentucky Derby and was back to his handsome and husky self in his stall at Barn 41 on Churchill Downs' backside Sunday morning. Saturday evening he had been a mud-covered mess following his 18th-place finish in the 143th edition of the Run for the Roses in which he had been slammed soon after the break, steadied on the backside and generally had an unhappy experience over the mile and a quarter. "He was caked in mud," assistant trainer Leandro Mora said Sunday morning. "He didn't enjoy what happened at all. I don't think he could see for much of the race. It's hard to be running when you can't see where you're going. I think he just said 'the heck with it.' " Mora said they cleared mud from the bay's eyes following the race, then gave him a long bath to get him back to feeling normal. Irap would be sent back to his Southern California base Tuesday and other plans – not including the Preakness – would be hatched for him. Joining him on the flight would be six other horses from trainer Doug O'Neill's contingent that had shipped to Louisville. O'Neill had left town very early Sunday morning. Mora would be jetting west himself Sunday evening.
THUNDER SNOW (DNF) – Godolphin Racing representatives declined comment on Thunder Snow the morning after his truncated appearance in Kentucky Derby 143. The UAE Derby (G1) winner bucked several times a few strides out of the gate and had to be pulled up by jockey Christophe Soumillon. State veterinarian Dr. Jennifer Kaak examined the colt in the paddock immediately after the race and found him to have no injuries. Godolphin released an official statement Saturday night: "Thunder Snow walked back to the stables where he was checked by the vets on course and initial reports suggest that he appears to be sound. We will closely monitor him over the next 24 hours to ensure that he is OK. Our first priority is his welfare. He worked well all week and we were very happy with his progress. We want to thank everyone for their support this week. We gave it our best. The team was amazing but it just wasn't to be. Congratulations to the winning horse and the connections of Always Dreaming."