OPENING KENTUCKY DERBY FUTURE POOL STARTS FRIDAY WITH 'ALL OTHERS' A HEAVY FAVORITE

Unbeaten American Pharoah is Favored Individual, One of Four Baffert Trainees; Pletcher Trains Five Wagering Interests

LOUISVILLE, Ky. (Tuesday, Nov. 25, 2014) – It's a true reminder that the pace is quickening on the journey to the 141st running of the Kentucky Derby Presented by Yum! Brands (Grade I): the first of four pools in Churchill Downs Racetrack's Kentucky Derby Future Wager ("KDFW") will open its three-day run on Friday, Nov. 28 and the "All Others" wagering interest is expected to be a heavy favorite when Derby future betting concludes early Sunday evening.

The Mutuel Field (#24), or "All Others," has been installed by Churchill Downs oddsmaker Mike Battaglia as the 3-5 morning line favorite among 24 betting interests in the opening future pool for the 2015 Kentucky Derby. The pool also features 23 individual horses and Zayat Stables LLC's American Pharoah, winner of the Del Mar Futurity (GI) and FrontRunner (GI) at Santa Anita, is the individual choice. The colt missed a planned run in the Nov. 1 Sentient Jet Breeders' Cup Juvenile (GI) because of a left front foot bruise, but is expected resume training soon for a return to racing as early as February, according to his three-time Derby-winning trainer Bob Baffert.

American Pharoah, one of four KDFW Pool 1 betting interests trained by Baffert, was listed as a 12-1 risk in Battaglia's morning line odds. He is followed closely by Breeders' Cup Juvenile (GI) winner Texas Red (#20) at 15-1 and a group of horses at 20-1 that includes Nashua (GII) winner Blofeld (#2), FrontRunner and Del Mar Futurity runner-up Calculator (#3), Claiborne Breeders' Futurity (GI) winner Carpe Diem (#4), unbeaten Hopeful (GI) champ Competitive Edge (#6), Champagne (GI) winner Daredevil (7) and Delta Jackpot (GIII) hero Ocho Ocho Ocho (#17).

The Kentucky Derby Future Wager enables fans of America's greatest race to wager on candidates for the Kentucky Derby well in advance of the race at odds that could be much more attractive than those offered on the day of the race.

Wagering on KDFW Pool 1 is scheduled to open at noon (all times EST) on Friday, Nov. 28 and conclude Sunday, Nov. 30 at 6 p.m.

"All Others" was the 4-5 favorite in last year's inaugural November pool of the Kentucky Derby Future Wager. A total of $273,174 was wagered during that pool, including $35,096 in exacta bets. California Chrome, the eventual winner of the 2014 Kentucky Derby, was not listed among its wagering interests. Total betting in the 2014 Kentucky Derby Future Wager, the first to feature four wagering pools, was $1,324,466.

The Nov. 28-30 pool is only second November pool in the history of the wager, which was first offered in 1999. All Kentucky Derby Future Wager pools offer $2-minimum win betting and exacta wagering. The latter is available in the form of $2 minimum straight exacta bets or $1-minimum exacta boxes and part-wheels.

No scratches or betting refunds are permitted in the Kentucky Derby Future wager, but betting will be suspended immediately on a wagering interest in any KDFW pool if Churchill Downs determines that injury, illness or other circumstance revealed during a pool would prevent a horse from competing in the race.

Winning payouts in KDFW pools are determined by the odds in place at the end of each respective betting pool.

Wagering on the Kentucky Derby and Oaks Future Wager will be offered at Churchill Downs and racetracks throughout North America; on the web via TwinSpires.com, the official online wagering site of the Kentucky Derby and Churchill Downs Incorporated, other advance deposit wagering sites; and at other simulcast centers and off-track wagering sites.

Pool 1 coincides with the closing weekend of Churchill Downs' 125th Fall Meet that includes among its highlights the popular "Stars of Tomorrow II" program devoted exclusively to racing for 2-year-old Thoroughbreds, many of whom could emerge as candidates for next spring's Kentucky Derby. The featured event on the Nov. 29 "Stars of Tomorrow II" card is the $200,000-added Kentucky Jockey Club (Grade II), a 1 1/16-mile race that has produced recent winners of the Kentucky Derby in Real Quiet, the KJC runner-up in 1997 who won the Run for the Roses the following year, and Super Saver, who swept those races in 2009 and 2010.

Also scheduled during KDFW Pool 1 betting period is the $400,000 Remsen (GII), a 1 1/8-mile race for 2-year-olds at Aqueduct on Saturday, Nov. 29.

A dozen of the 23 individual horses in Pool 1 are in the barns of three trainers: Todd Pletcher, Baffert and Kiaran McLaughlin.

Pletcher, who saddled Super Saver to win the 2010 Kentucky Derby, trains five of the wagering interests in KDFW Pool 1. His group includes Blofeld, Carpe Diem, Competitive Edge, Daredevil and New York-bred Ostrolenka (#18), who is among the top contenders expected for the Remsen. Baffert's KDFW foursome headed by favored individual American Pharoah also features Dortmund (#8), Lord Nelson (#14) and Punctuate (#19). His trio of Kentucky Derby winners includes Hall of Famer Silver Charm (1997), Real Quiet (1998) and War Emblem (2002).

McLaughlin, who saddled Closing Argument for a runner-up finish to Giacomo in the 2005 Kentucky Derby, has three Pool 1 wagering interests in his care. They are Remsen prospects Classy Class (#5) and Frosted (#11), as well as Imperia (#13), who will race on dirt for the first time after a troubled trip in the Breeders' Cup Juvenile Turf (GI).

The complete field (with morning line odds): American Pharoah (12-1), Blofeld (20-1), Calculator (20-1), Carpe Diem (20-1), Classy Class (50-1), Competitive Edge (20-1), Daredevil (20-1), Dortmund (50-1), Eagle (50-1), El Kabeir (50-1), Frosted (50-1), I Spent It (50-1), Imperia (50-1), Lord Nelson (30-1), Lucky Player (50-1), Mr. Z (30-1), Ocho Ocho Ocho (20-1), Ostrolenka (50-1), Punctuate (50-1), Texas Red (15-1), The Great War (30-1), Unblunted (50-1) and Upstart (20-1).

The Great War, who finished fourth in the Breeders' Cup Juvenile for trainer Aidan O'Brien, has been transferred to the care of trainer Wesley Ward to be prepared for America's classics, according to Ward.

Wagering interests for the Kentucky Derby Future Wager were chosen by Churchill Downs committee that included Racing Secretary Ben Huffman, Senior Director of Communications Darren Rogers, Senior Racing Analyst Jill Byrne, Pari-Mutuel Marketing Manager Gary Palmisano and Vice President, Racing Communications John Asher.

An important part of the selection committee's work was making contact with trainers and other representatives of KDFW wagering interests to determine the health status of those horses and their viability as candidates for the 2015 Kentucky Derby. Horses currently on the mend from injuries were not included in the pool until their recovery status and racing plans were verified.

In addition to American Pharoah, three other KDFW Pool 1 horses have been absent from the work tab recently but their connections intend to target Road to the Kentucky Derby races. Unbeaten Competitive Edge will resume training at Florida's Palm Beach Downs in the near future for a winter/spring campaign, according to Pletcher. Saratoga Special (GII) winner I Spent It is expected to resume training in two weeks at Oaklawn Park, according to trainer Tony Dutrow. Promising maiden winner Punctuate had a minor infection recently but Baffert said he should return to training soon.

Free Brisnet Ultimate Past Performances for wagering interest in Pool 1 of the Kentucky Derby Future Wager are available at http://www.brisnet.com/brisnet_promos/KYDerby15future1.pdf.

Three additional Kentucky Derby Future Wager pools are scheduled in the months leading up to Derby 141. The dates for those pools are: • KDFW Pool 2: Friday, Feb. 6 through Sunday, Feb. 8 (12 weeks in advance of Derby)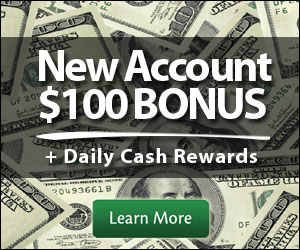 • KDFW Pool 3: Friday, Feb. 27 through Sunday, March 1 (nine weeks in advance of Derby) • KDFW Pool 4: Friday, March 27 through Sunday, March 29 (five weeks in advance of Derby)
There will be a single pool for the Kentucky Oaks Future Wager, which was launched in 2003 and is now in its 13th year. That pool will run concurrently with KDFW Pool 3 from Friday, Feb. 27 through Sunday, March 1. The only difference in the schedule of those pools is a 6:30 p.m. closing time for the Oaks pool, which is 30 minutes later than the KDFW pool.
The 141st Longines Kentucky Oaks (GI), America's premiere race for 3-year-old fillies, is set for Friday, May 1.
Real-time odds during the three-day run of KDFW Pool 1 and other information the wager and the Kentucky Derby are available at the official event Web site at http://www.KentuckyDerby.com.