Bob Baffert, trainer of American Pharoah, winner/Dortmund, third – "We were ready to rumble. Since their last works I was hearing how good they were and I was hoping it would come true. I felt very confident going in."

Simon Callaghan, trainer of Firing Line, second – "It is disappointing, for sure. But on the other hand I'm very proud of how well my horse ran. Gary (Stevens) rode a great race, he had him in the right spot. We just got beat. I didn't expect him to be as close as he was, but I knew Gary had him right. We tried all the way. Tough beat."

Kiaran McLaughlin, trainer of Frosted, fourth – "He ran very well. He had a good trip. We finished fourth. He may have been a little far back. It's hard to say, but we didn't have a rough trip. He was just a little wide on the turn."

Mark Casse, trainer of Danzig Moon, fifth – "I tell you Julien [Leparoux] rode him great, he put him in position to win. He just wasn't good enough today, but I'm still very proud of him."

Todd Pletcher, trainer of Materiality, sixth/Itsaknockout, ninth/Carpe Diem, 10th – (On Carpe Diem) "He got a good trip but he may not have handled the track as he came off the bridle at the half mile pole and couldn't make much of an excuse for him." (On Materiality) "He ran very well. He missed the break as he stumbled a little bit, pulled his shoe off and thought he closed pretty well despite that." (On Itsaknockout) "He tried hard like he always does."

Dale Romans, trainer of Keen Ice, seventh – "He did lose his momentum a couple times. He's not the kind of horse that can do that. But I'm pleased with him. He was running at the end. I'm not going to say the horse was going to win, but he could have been closer with a clean trip. But that's part of the Kentucky Derby.'' Mike de Kock, trainer of Mubtaahij (IRE), eighth – "It's one of those runs that's not good and it's not bad. Those were some bloody good horses ahead of him. He seemed to make a little forward move in the straight in the last bit but not enough. Listen, for all the traveling he's done in the last month – he's done a massive amount of work – maybe he'd be better off forward. I suppose one's really got to dive back and look at the replay, he may be not good enough, I don't know. But I think he'd be better off forward with less horses, less kickback maybe. We didn't start that well and we basically didn't have the speed to get to them. He stayed on and ran an honest race."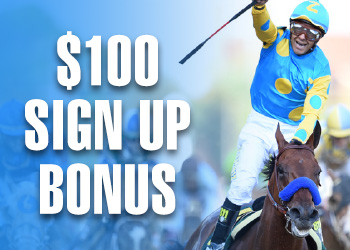 Nick Zito, trainer of Frammento, 11th – "I thought he tried as hard as he could. He kind of made a big move around the turn and we all got excited. Keen Ice kind of knocked into him and he lost his momentum for a bit. Then he ran even after that. When they run that slow up front, it's hard for a closer, especially against a good horse like American Pharoah. It's hard to close. He looks like a Belmont horse. He'll run all day."
Carla Gaines, trainer of Bolo, 12th – "He did have a good trip, there are really no excuses except that Rafael [Bejarano] said when he came to running, the track was just getting away from him. We'll regroup and probably go back to the grass. No regrets on running him, we just had to give this a whirl."
D. Wayne Lukas, trainer of Mr. Z, 13th – Unavailable for comment.
Jim Cassidy, trainer of Ocho Ocho Ocho, 14th – "The trip was very good. I thought Elvis (Trujillo) rode him perfect. At the top of the stretch I got a little excited but he just can't go that far. He was fine from the rail, fine heading over there, handled the crowd. I had no excuses whatsoever but I kind of thought going in that I had maybe a mile and an eighth at best."
Ron Moquett, trainer of Far Right, 15th – "It was bad day to have a closer. The jockeys were OK with letting the top three go in a merry go round around the racetrack. We'll live to fight another day and congratulations to the winner."
Tom Amoss, trainer of War Story, 16th – "The plan was to try to sit back and pick up the pieces. We broke very sharp. I liked that. We got to the rail. We got through along the rail down the backside. I saw Joe (Talamo) get stopped along the rail. I could not tell how severe it was, but he had to start backing up the horse. He tried to get him started again, but it just didn't happen. It's hard when you break a horse's momentum to get him going a second time. But tell you what, I'm proud of the little guy.''
George Weaver, trainer of Tencendur, 17th – "I thought everything was negotiated well by (jockey) Manny (Franco). By the time they turned up the backside he was in a spot where he could have done something. The horse just got flat tired. You never know if it's the track or this or that. We're going to scope him. There's been a lot of great horses that have been beaten in the Derby. We're going to take him back home and I'm sure he's going to have a great year."
Rick Violette, trainer of Upstart, 18th – "He seems fine. There is certainly obviously nothing wrong with him. We scoped him and other than a lot of dirt in his trachea, he seems fine. He was hardly blowing. I don't have any answers yet.".