CALIFORNIA CHROME (No. 1) – "Very good. Exactly what I needed for the horse. He doesn't need much now. He's ready. I just wanted to put some air into him. He's happy and fresh. That's the way I want to keep him for this race."

Trainer Art Sherman had nothing but good things to say following a four-furlong drill by his likely Kentucky Derby favorite Saturday morning at his training headquarters at Los Alamitos Race Course in Southern California. The chestnut California-bred had completed an "easy" half mile in :48.20 with a gallop out in 1:01 under regular rider Victor Espinoza.

"Victor told me he couldn't believe how easy the horse went," Sherman said. "He just said he felt so good. Victor wrapped up on him and didn't let him do too much. He knows this horse so well. He's been riding him (four stakes wins in his past four starts) and he's been on him for all his works. It couldn't be any better."

Sherman, who trains the son of Lucky Pulpit for his owner/breeders Martin Perry and Steve Coburn, has the colt slated for an early flight out of California on Monday with a likely arrival around midday in Louisville.

"My son Alan and his exercise rider (Willy Delgado) have a plane tomorrow to get there and make sure everything is set up for him," Sherman said. "(His wife) Faye and I will fly Monday and be there Monday afternoon. We're staying at The Brown Hotel and I'm really looking forward to it all."

Sherman, now 77, already has had a Derby experience of note. It was back in 1955 when he rode on a railroad freight car from California with a blooming star named Swaps for his date in that year's Kentucky Derby. Sherman was a 17-year-old exercise rider back then. And Swaps was the winner of Derby 81.

Fifty-nine years later, his trip to Churchill will be a lot easier. But he's hoping hard for the same end result.

VICAR'S IN TROUBLE (No. 2)/GENERAL A ROD (No. 15)/HARRY'S HOLIDAY (No. 20) – Ken and Sarah's Ramsey's Vicar's in Trouble and SkyChai Racing, Terry Raymond and Jana Wagner's Harry's Holiday ran five-furlong workouts for trainer Mike Maker shortly after the renovation break Saturday morning.

Maker's other Derby contender, J. Armando Rodriguez's General a Rod, put in a strong gallop under exercise rider Joel Barrientos shortly after the track opened.

Vicar's in Trouble, who won the Louisiana Derby (GII) and LeComte (GIII), worked five furlongs in 1:03.80. Ridden by jockey Rosie Napravnik and working in company with General Jack, Vicar's in Trouble posted fractions of :13.20, :25.80, :38.20, and galloped out six furlongs in 1:17.20.

"He worked very much the right way and did it very easily and galloped out very well,'' Napravnik said.

After jockey Corey Lanerie worked Harry's Holiday, Maker confirmed that Lanerie had secured the mount for the Derby. "He was available and does just as well at Churchill as anybody,'' Maker said.

Lanerie, a 39-year-old Louisiana native whose career began in 1991, will be riding in his first Kentucky Derby. He has won four of the past five Churchill Downs riding titles, leading the jockeys' standings in the fall and September meets in 2013 and in the fall and spring meets in 2012.

"It'd be a dream come true,'' Lanerie said of riding in the Derby. "It's what everybody wants to do. Never thought I'd even ride at Churchill Downs, you know, and to ride would be like – not complete, complete would be winning the Derby – but it would be like I'm getting to the top of the mountain, you know, to be able to ride the Derby. So it would be awesome for me and for my family. Just a proud moment.''

He was about to call his mother, Debbie, with the news. "She's waiting for the phone call, now,'' he said.

Harry's Holiday, working alone, produced fractions of :13.40 and :38.80 en route to five furlongs in 1:02.60. He galloped out six furlongs in 1:16.20.

"He didn't do anything unless I asked him to do it, but he was willing when I did,'' Lanerie said. "Went smooth.''

DANCE WITH FATE (No. 3) – Sharon Alesia, Bran Jam Stable and Ciaglia Racing's Dance With Fate worked a half-mile on the dirt in :47 flat Saturday morning at Santa Anita for trainer Peter Eurton with Amir Cedeno aboard.

Eurton had planned to work Dance With Fate on the turf Saturday, but there was no turf training at Santa Anita on Saturday.

"We had a little dust of rain and we were off the turf," Eurton said. "But it was a little slippery and I would not have worked him on the turf anyway."

Winner of the Blue Grass Stakes (GI) in his most recent start, Dance With Fate is scheduled to ship to Louisville on Monday. Eurton plans to arrive Monday afternoon.

Eurton said he would play Tuesday by ear with regard to the colt's training.

"He may jog Tuesday and then will gallop Wednesday through Friday," Eurton said.

Any plans for a blowout down the lane? "Not in this barn," Eurton said.

Corey Nakatani, who rode the Two Step Salsa colt for the first time in the Blue Grass, has the Derby assignment.

WICKED STRONG (No. 4) – Centennial Farms' Wicked Strong walked at trainer Jimmy Jerkens' barn at Belmont Park Saturday, the morning after working seven furlongs in 1:27.11.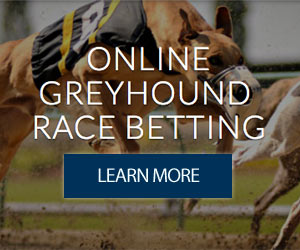 "He came out of the work good," Jerkens said.
The Hard Spun colt will leave New York by van in mid-afternoon Saturday and Jerkens said he is expected to arrive at Churchill Downs at approximately 5 a.m. Sunday. Since the colt never has been on airplane, Jerkens decided to stay with a familiar mode of shipping prior to the Kentucky Derby.
Rajiv Maragh, who rode Wicked Strong to victory in the Wood Memorial(GI), will be aboard in the 140th Kentucky Derby.
SAMRAAT (No. 5) – My Meadowview Farm's Samraat returned to the main track at Aqueduct racetrack Saturday morning, the day after working a mile in 1:45.91.
"He's great," trainer Rick Violette said. "We just had a little jog on the racetrack. He moved terrific and ate up. All systems are go."
While most trainers have their horses walk the shedrow the morning after a timed work, Violette said he does give some of his horses some very light exercise.
"I will move them a little bit to see how they are moving after they work," Violette said. "And because travel day is Monday, I'll probably gallop him a little bit tomorrow and walk him on Monday."
Samraat, winner of the first five starts of his career before finishing second in the Wood Memorial (GI), will be flown to Louisville from New York Monday afternoon. Jose Ortiz will ride the New York-bred in the Derby.
DANZA (No. 6)/INTENSE HOLIDAY (No. 8)/WE MISS ARTIE (No. 10)/VINCEREMOS (No. 19) – Trainer Todd Pletcher's Derby quartet took advantage of the 15-minute Derby/Oaks training period following the renovation break to get in "their regular gallops."
"Nothing special for them today," Pletcher said. "Just the usual."
Danza (with exercise rider Ezequiel Perez aboard), We Miss Artie (Nick Bush) and Vinceremos (Ovel Merida) backtracked to the finish line, then toured the track for a mile and three-eighths. Intense Holiday (Isabelle Bourez) backtracked to the eighth pole, then galloped a mile and one-half.
The trainer indicated he was happy with them all and happy, too, with a weather report that projected another good morning Sunday when he has final Derby works planned for the four colts. "They're saying we're good on the weather at least until Sunday night," Pletcher said. "So we ought to be fine tomorrow morning. They're all doing good."
The conditioner has riders lined up for three of his runners -- Joe Bravo for Danza, John Velazquez for Intense Holiday and Javier Castellano for We Miss Artie -- but is holding back on Vinceremos, who is not yet a 100 percent go for Derby 140.
"I'm going to be especially interested in seeing Vinceremos' work. That might give us a good idea (whether he'll run)," Pletcher said. "We're sitting tight on a rider. It could be one of these big name guys might come available in the next day or two if we do decide to go."
HOPPERUNITY (No. 7)/CHITU (No. 12)/BAYERN – Hall of Fame trainer Bob Baffert's Derby horses schooled in the gate and galloped a mile and a half under exercise rider Dana Barnes. Tanma Corporation's Chitu was scratched Saturday morning from the Derby Trial (GIII), the featured event on Churchill Downs' season-opening program Saturday evening.
The Baffert-trained Bayern, who had been a Derby candidate, will run in the Trial.
Baffert said that Chitu will work Sunday morning and that Karl Watson, Mike Pegram and Paul Weitman's Hoppertunity will have his final pre-Derby breeze Monday morning.
Racing in California, Louisiana and Arkansas this winter, Hoppertunity earned a spot on Baffert's Derby team.
"He's really been a surprise since the fall. He really started maturing and growing up. He was doing everything right, but he wasn't setting off any alarms back in September. At the beginning of the Santa Anita meet I could see that he was really changing and doing well."
Baffert said he was looking for a longer maiden race for the son of Any Given Saturday to make his debut in, but had to settle for seven furlongs on Jan. 4. Though the colt finished fifth, 7 1/2 lengths behind stablemate Bayern, Baffert said he liked how the horse finished.
Hoppertunity broke his maiden at a mile on Jan. 30, finished fourth in the Risen Star (GII) at Fair Grounds on Feb. 22 and won the Rebel (GII) at Oaklawn on March 15.
Rather than ship him back to Oaklawn Park for the Arkansas Derby, Baffert opted to stay home for the Santa Anita Derby. Hoppertunity finished second, 5 1/4 lengths back, to California Chrome. "He ran a good race," Baffert said. "He wasn't any match for the winner, but came out of it well. I didn't have to put another hard work into him. Basically I got to work him a mile and an eighth and got paid for it."
WILDCAT RED (No. 9) – Honors Stable Corp.'s Wildcat Red galloped 1 ½ miles after the morning renovation break under exercise rider Juan Belmonte for trainer Jose Garoffalo.
"This is the first day I have seen him on the track since last Sunday because I was at the sale in Ocala," said Garoffalo, who arrived in Louisville yesterday afternoon. "He looks very good; very happy."
Garoffalo, who never has had a Kentucky Derby starter, plans to work Wildcat Red on Sunday morning at 8:30 with jockey Luis Saez aboard.
RIDE ON CURLIN (No. 11) – Daniel Dougherty's Ride On Curlin galloped Saturday under exercise rider Bryan Beccia, and trainer Billy Gowan is planning to work the colt seven furlongs Sunday.
Dougherty, a local furniture dealer, was at the barn Saturday and expressed satisfaction with the appearance of Ride on Curlin, the Arkansas Derby runner-up.
"He looks good,'' Dougherty said. "He should be ready. They all look good. There isn't an ugly one out there.''
Ride On Curlin, a son of 2007-2008 Horse of the Year Curlin and the Storm Cat mare Magical Ride, has turned out to be a bargain purchase for Dougherty and Gowan. The colt, who cost $25,000 at the Keeneland September sale in 2012, has earned $414,687 in nine starts.
"We knew he had the pedigree to be this good a horse, so that's where you start,'' Dougherty said. "And as he started growing, Billy had him out at his house, and he could rip across the paddock really, really fast. So I'd get a phone call about three times a week, 'This horse is fast.' ''
TAPITURE (No. 13) – Ron Winchell's Tapiture, winner of the Kentucky Jockey Club (GII) here last fall and the Southwest (GIII) at Oaklawn Park in February, galloped 1 ½ miles before 7 o'clock under exercise rider Abel Flores.
Trained by Steve Asmussen, Tapiture will be ridden in next Saturday's Kentucky Derby by Ricardo Santana Jr., who was aboard for both graded stakes victories.
RING WEEKEND (No. 14) – Trainer Graham Motion said that St. Elias Stable and West Point Thoroughbreds' Ring Weekend looked "super" Saturday morning, the day after worked six furlongs on dirt in 1:12.80 at the Fair Hill (Md.) Training Center.
Rather than walk the morning after the work, Motion sent the colt out to jog a mile Saturday because he will miss of a day of training when he ships to Kentucky on Monday.
MEDAL COUNT (No. 16) – Spendthrift Farm's Medal Count worked six furlongs in 1:13 to the seven-furlong pole under exercise rider Faustino Aguilar Saturday morning at Churchill Downs.
He recorded splits of :12.60, :24.40, :36.20, :48.20, 1:00.20 and galloped out seven furlongs in 1:26.60 and a mile in 1:42.20 for trainer Dale Romans.
The trainer of the Blue Grass (GI) runner-up said that Medal Count "did everything we asked him to do" and that he "wouldn't have changed anything" about the colt's final work going into the Derby.
"This was the last piece of the heavy lifting," Romans said. "As far as I know he came out well. We'll check him out again tomorrow but he scoped clean and was walking good."
Medal Count has sampled all surfaces. He won his debut maiden race on dirt, followed by a fifth-place finish in the Bourbon Stakes (GIII) on Polytrack at Keeneland. After running 11th in the Breeders' Cup Juvenile (GI), he made his turf debut in his first start of his sophomore season in which he won an allowance race at Gulfstream. He ran fifth in the Fountain of Youth (GII) on dirt at Gulfstream, followed by a win in the Transylvania Stakes (GIII) at Keeneland that was moved off the turf to Polytrack.
His last start in the Blue Grass was on Polytrack.
CANDY BOY (No. 17) – The California-based Candy Boy put in his final drill in front of Kentucky Derby 140 Saturday morning as his owners -- Lee and Susan Searing of C R K Stable -- and trainer John Sadler looked on from the Churchill grandstand.
The bay son of Candy Ride had Hall of Fame rider Gary Stevens attached and they spotted workmate Monument -- a 5-year-old stakes winner also owned by the Searings -- three lengths at the five-furlong marker on a sunny Kentucky morning. Racing wide, Candy Boy caught up with his mate in the stretch and finished a length to the good at the wire in a time of 1:00.80.
Clockers assigned splits of :12.60, :24.40 and :36.40 along the way and added on a gallop-out time of 1:13.80. The five-eighths move was the fifth fastest of 68 at the distance.
Stevens, who jumped off Candy Boy back at Barn 43 and right on to champion filly She's a Tiger for her Eight Belles (GIII) exercise, gave a big smile when he was asked how Candy Boy went. "Nice," was how the 51-year-old rider succinctly summed it up.
Sadler, who has three other runners with him in his California contingent and another on the way, was pleased with "his final Derby drill."
"I thought it went nice and smooth," the trainer said to a band of media types who gathered at his barn. "We wanted to get this one out of the way and allow him a feel for this track. Both got done. This track is probably a bit looser than we're used to in California so I wanted him to go over it." Candy Boy has been a very steady sort to date in his seven-race career, hitting the board every time, including a pair of wins and more than $400,000 in earnings.
"He might have been a little short last time," Sadler noted, referring to his third-place finish behind likely Kentucky Derby favorite California Chrome in the Santa Anita Derby (GI) April 5. "He'd been off for two months. We're looking forward to running him that mile and a quarter and you'll see a different style this time.
"Last time we had him up closer at the beginning, but this time we're going to be a little farther back in the early part. We think he can run steadily all the way for the longer trip."
Stevens, who has been aboard the homebred colt for his past three starts -- a first, second and third in stakes company -- has been in Kentucky since last Monday, but will jet back to California for a riding assignment at Santa Anita Sunday.
He'll return to Kentucky Monday and will stay through Derby Day for a series of stakes engagements, including the call on Candy Boy, of course.
UNCLE SIGH (No. 18) – Wounded Warrior Stables and Anthony Robertson's Uncle Sigh began a van ride to Churchill Downs early Saturday morning from Belmont Park.
"He should get in there about 8 or 9 tonight and that is by design," trainer Gary Contessa said. "The races will have started by then and there should not be too much traffic."
Uncle Sigh worked five furlongs in 1:00.40 on the Belmont Park training track Friday.
"He looked like a million dollars this morning," said Contessa, who has given the Derby riding assignment to Irad Ortiz Jr.
COMMANDING CURVE (No. 21) – West Point Thoroughbreds' third-place finisher in the Louisiana Derby, Commanding Curve, worked five furlongs Saturday in 1:02.60 for trainer Dallas Stewart.
Working in company with Perfect Title and with exercise rider Emerson Chavez aboard, Commanding Curve posted fractions of :12.60, :25.20, :37.20 and galloped out six furlongs in 1:18.20.
"The horse worked great, came back great,'' Stewart said. "He always works in company. He works with (Perfect Title) all the time. He either works with him or Golden Soul. ... When he works in company, he always wins, no matter the time. No matter if it's a minute, no matter if it's 1:02, he always wins. That's what we like about him.''
As of Saturday morning, Commanding Curve stood 21st in the Kentucky Derby points list, needing a defection to be ensured a spot in the starting gate.
"A lot's going to go on between now and Monday, I guarantee you, Stewart said. "We'll see. If it's meant to be, it'll happen.''
PABLO DEL MONTE (No. 22) – Susan Magnier, Derrick Smith, Michael Tabor and trainer Wesley Ward's Pablo Del Monte walked Saturday morning at Keeneland, the morning after breezing six furlongs in 1:11.20.
Ward said Pablo Del Monte was came out of the work well.
"This horse is breathing fire," Ward said, laughing. "He's ready to roll."
BIG BAZINGA (No. 24) – Derby Dreamers Racing Stable's Big Bazinga worked a half-mile in :48 under jockey Brian Hernandez Jr.
Working on his own after the morning renovation break, Big Bazinga recorded fractions of :12.20, :24.20 and galloped out five furlongs in 1:01.20. The half-mile was the eighth fastest of 75 at the distance.
"That was a good work," said trainer Katerina Vassilieva, who left shortly after the work to return to her home base at Woodbine.
As it appears less likely each day that Big Bazinga will make the Derby field, Vassilieva is contemplating supplementing Big Bazinga into the $250,000 American Turf (GII) on Derby Day.
"We'll see how he comes out of the work and if there are any changes in the Derby lineup and make a decision probably Tuesday," Vassilieva said. "We will still have a lot of fun with this horse."
KENTUCKY OAKS UPDATE – Saturday, April 26, 2014
UNTAPABLE (No. 1) – Winchell Thoroughbreds' Untapable galloped two miles shortly after 6 o'clock Saturday morning with Angel Garcia aboard for trainer Steve Asmussen.
Asmussen said the three-time graded stakes winner who is undefeated in two starts at Churchill Downs would work Sunday morning with his second set shortly after 6 o'clock with Garcia to handle the breeze.
Rosie Napravnik, who has been aboard for all four of the filly's victories in her six-race career, has the mount in the Longines Kentucky Oaks (GI).
SUGAR SHOCK (No. 2) – On Cloud Nine's Sugar Shock jogged two miles under Seth VanDyke after the morning renovation break.
"All is good here," trainer Doug Anderson said. "She wanted to do more this morning, but she did what we wanted."
Anderson, who is part of the On Cloud Nine ownership group, bought Sugar Shock for $20,000 at Keeneland in September 2012.
"The main thing I liked about her was the pedigree," Anderson said. "She's by Candy Ride who is a very useful sire and her second dam is a Grade III winner. We thought she had potential and that's why we bought her."
Calvin Borel will have the mount in Oaks.
FASHION PLATE (No. 3) – Arnold Zetcher and Michael Tabor's Fashion Plate completed the California portion of her Kentucky Oaks preparation by working 1:00.40 on Saturday morning at Santa Anita for trainer Simon Callaghan.
"She worked in company and went very, very well," Callaghan said. "I got her in a minute and change. It was a nice maintenance move and she did it well within herself."
Callaghan said the filly would walk tomorrow and then ship from her Southern California base early Monday.
"I will be flying in Tuesday," Callaghan said. "She will probably jog Tuesday."
Gary Stevens has the mount in the Oaks.
MY MISS SOPHIA (No. 4)/GOT LUCKY (No.6) –- Trainer Todd Pletcher's Oaks duo of My Miss Sophia and Got Lucky danced their final preparatory dance together Saturday morning at Churchill Downs, breaking off as a team at the half-mile pole and skipping through four furlongs as one with My Miss Sophia (on the inside) perhaps winning it by a neck.
Clockers caught the pair in an equal time of :49.40 for the drill and assigned early splits of :12.20 and :24.40. The six-furlong out time registered at 1:15. The half-mile time was 34th best of 75 at the distance.
Regular exercise riders Humberto Zamora (My Miss Sophia) and Amy Mulen (Got Lucky) did the driving.
"Many of our horses work together," Pletcher noted. "These two have been on the same path. They both ran in the same race (Gazelle at Aqueduct April 5) last time, they'll run in the same race (Kentucky Oaks) Friday and they train together. It was a good move for them today. They both went off well and finished up well."
Unlike many other trainers, Pletcher often puts his work horses right back on the track the next morning. He said he would consider doing it again with his Oaks fillies.
"We'll check and see how they're doing tonight," the trainer said. "If all's good, we might put them on the track for a jog in the morning."
The owners of My Miss Sophia -- Bill and Terry Mathis of the Mathis Stable -- announced they are pledging a portion of any winning they might realize in the Oaks to a special cancer fund that is partnering with Churchill Downs.
In a press release, the couple stated: "It's a tremendous honor to have My Miss Sophia competing in the 140th running of the Longines Kentucky Oaks. We are especially proud of Churchill Downs for raising cancer awareness while celebrating its many survivors. We are pledging to Bright Pink 10% of any proceeds My Miss Sophia receives for competing in this historic race. When she turns for home coming down the stretch she'll be running to support this most worthy cause."
ROSALIND (No. 5) – Landaluce Educe Stables' Rosalind breezed a half-mile in :49.40, covering the first quarter in :24.20 and out five furlongs in 1:02.60 in her final prep for the Kentucky Oaks with exercise rider Danny Ramsey up for trainer Kenny McPeek.
The move was the 34th fastest of 75 at the distance.
"This was just a routine, maintenance breeze," McPeek said. "She really didn't need a lot. She actually went faster than we wanted her to in her last work at Keeneland."
The Kentucky Oaks will be just the third start of the year for Rosalind, who ran third in an optional claimer at Gulfstream Park before finishing as a dead-heat winner of the Ashland Stakes (GI) at Keeneland.
"She's been drilling the feed tub," McPeek said. "I don't know if she's doing better than when she went into the Ashland, but definitely just as good. Typically my best horses have peaked in their third race of the year."
Joel Rosario has the Oaks mount.
AURELIA'S BELLE (No. 7) – James Miller's Aurelia's Belle, the Bourbonette (GIII) winner, galloped Saturday under exercise rider Calamity Compton.
"Very well. She went good,'' trainer Wayne Catalano said.
Catalano expressed respect for likely Oaks favorite Untapable but is upbeat about challenging her Friday.
"She's very talented.'' he said. "If the points system were different, she'd probably be running in the Derby. She looked very good to me, a couple of races that I saw her, pretty impressive races. But obviously, she's a very nice filly, but they've got to run the races. We like our filly. I wouldn't trade place right now with anybody.''
Channing Hill, Catalano's son-in-law, has the mount.
RIA ANTONIA (No. 8) – Christopher Dunn and Loooch Racing Stable's Ria Antonia schooled in the gate and galloped 1 1/2 miles Saturday morning, trainer Bob Baffert said.
KISS MOON (No. 9) – Carl Pollard's Kiss Moon galloped 1 ½ miles after the renovation break with Otto Thorwarth up for trainer David Vance.
Kiss Moon, who will be ridden in the Oaks by Victor Espinoza is scheduled to work Sunday morning on her own.
"She's going to go by herself," Vance said. "I don't want a :58 (work)."
FIFTYSHADESOFGOLD (No. 10) – The Estate of Clarence Scharbauer Jr.'s Fiftyshadesofgold walked the shedrow at her barn a day after working a half-mile in :48.40.
Trainer Bret Calhoun said no decision would be made on Fiftyshadesofgold's Oaks participation for a couple of days.
"Right now I am leaning toward the Eight Belles (GIII on Friday)," Calhoun said. "I want to see how the rest of the field works this weekend and then we'll make a decision."
UNBRIDLED FOREVER (No. 11) – Charles Fipke's Unbridled Forever, the third-place finisher in the Fair Grounds Oaks (GII), jogged a mile Saturday under exercise rider Pedro Velez. It was her first exercise on the track since she worked five furlongs Thursday in 1:00.80.
"The filly worked real good, came out of it good,'' trainer Dallas Stewart said."The main thing at this point is how they come out of it.''
Unbridled Forever began her career last fall at Churchill Downs, finishing fifth in a maiden race Oct. 27 before breaking her maiden Nov. 30. She ran seven furlongs in 1:21.91 to win by 5 1/4 lengths. She won the Silverbulletday at the Fair Grounds in her stakes debut.
THANK YOU MARYLOU (No. 12) – Ken and Sarah Ramsey's Thank You Marylou, the third place-finisher in the Ashland (G1), worked five furlongs Saturday in 1:01.00 for trainer Mike Maker.
With jockey Julien Leparoux riding, she posted fractions of :36.60, 48.80 and galloped out six furlongs in 1:15.20. The five-eighths work was the 11th fastest of 68 at the distance.
Leparoux said Thank You Marylou appears to prefer dirt to a synthetic surface.
"I think so,'' he said. "Yes. That's what I told Mike and Mr. Ramsey after the race last time at Keeneland. I think on the dirt, she's going to be better, and hopefully, she runs good Friday.''
EMPRESS OF MIDWAY (No. 13) – Daniel Kramer and Rick Pitino's Empress of Midway walked the shedrow Saturday morning, a day after working a half-mile in :49.80.
No rider for the Oaks has been confirmed by trainer Doug O'Neill who said via text that a decision would be made Sunday.