CARINA MIA – Three Chimneys Farm's Carina Mia, 17th on the Kentucky Oaks leaderboard, galloped after the break under exercise rider Penny Gardiner.

DOTHRAKI QUEEN – Magdalena Racing's Dothraki Queen, 16th on the Oaks leaderboard, worked five furlongs in 1:00.60 after the break under jockey Gary Stevens. "She probably went in 1:01. She flew the last eighth," Stevens said. "I had a test drive with her last week at Keeneland (in a work) and today she wanted to get down to business."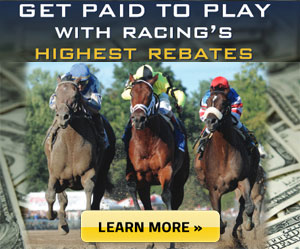 Trained by Kenny McPeek, Dothraki Queen won the Pocahontas (GII) here in September. Should she not makes the Oaks field, the $150,000 Edgewood (GIII) presented by Forcht Bank run at 1 1/16 miles on the turf May 6 is considered her next option.
DREAM DANCE – Stoneway Farm's Dream Dance, with jockey Brian Hernandez aboard, worked five furlongs in :59.60 after the break. She galloped out six furlongs in 1:12.60 with the move being the eighth fastest of 52. "That was a helluva work," trainer Neil Howard said. "I didn't think she'd go that fast but it was the perfect track with just the right amount of moisture in it. I got her in :59 and 3 and out in 1:12 and 2 or 3 and seven-eighths in 1:27 and 4. She is so honest." Hernandez, who has ridden the filly in all nine of her starts, said, "I had horses the whole way. You couldn't ask for a better work."
GO MAGGIE GO – Mike Tarp's Go Maggie Go put in her final work in for the May 6 Longines Kentucky Oaks (GI). The daughter of Ghostzapper breezed five furlongs in 1:03.60 with exercise rider Tammy Fox in the irons. "She worked real well this morning," trainer Dale Romans said of the move that came after the renovation break. "I just wanted her to go slow, and everything looks like it's on schedule."
LEWIS BAY – Alpha Delta Stables' Lewis Bay worked a half-mile after the break in :49 with jockey Irad Ortiz Jr. aboard. Working in company, Lewis Bay posted fractions of :24.20, :36.60 with gallop-out times of 1:01.80 for five furlongs and 1:14.20 for six furlongs. The move was the 29th fastest of 67.
MARQUEE MISS – It may be a longshot that Rags Racing Stable's Marquee Miss, who is currently 18th on the Oaks leaderboard, makes the Kentucky Oaks field, but trainer Ingrid Mason and regular rider Channing Hill are moving forward as if she will. This morning they sent out the multiple stakes-winning filly to work a half mile in :49 during the special 8:30 a.m. training time.
"It was a good work," Mason said. "She's not normally a good work horse unless she goes in company. Once you give her her head, she just settles right down. But, I love that about her. She's not too hard on herself in the morning, which makes my job easier." "This was her best work," Hill said. "She's doing really well. I hope she gets in, she deserves to be there. It was a bad deal at Turfway (when third in the Bourbonette Stakes, GIII). The wind was blowing like crazy and she just missed getting second."
MO D'AMOUR/RACHEL'S VALENTINA – Trainer Todd Pletcher's two Kentucky Oaks hopefuls, King of Prussia Stable's Mo d'Amour and Stonestreet Stable's Rachel's Valentina walked Friday morning following half-mile works on Thursday. Rachel's Valentina, daughter of 2009 Kentucky Oaks winner and Horse of the Year Rachel Alexandra, had worked her half in :47.80 after the break while Mo d'Amour did her :48.20 before the break.
MOKAT – JK Racing Stable's Mokat jogged two miles a little after 7 o'clock with exercise rider Martin Ruiz aboard for trainer Richard Baltas. Baltas, who arrived in Louisville on Thursday, said Mokat would not work here for the Oaks. "She worked at Santa Anita the day before she shipped," Baltas said of a six-furlong work of 1:13.80 on Tuesday. "She galloped out seven-eighths and a mile."
NICKNAME/ROYAL OBSESSION/TAXABLE/TERRA PROMESSA – Trainer Steve Asmussen's four Kentucky Oaks hopefuls had similar routines Friday morning with 1 ½ mile gallops. All this activity occurred before the renovation break with Carlos Rosas partnering Stonestreet Stables' Royal Obsession and LNJ Foxwoods' Nickname. Abel Flores was aboard Stonestreet Stables' Terra Promessa and Winchell Thoroughbreds' Taxable.
PAOLA QUEEN – Grupo 7C Racing Stable's Paola Queen walked the shedrow Friday morning, a day after working six furlongs in 1:13.60. Paola Queen stands 15th on the Oaks leaderboard and trainer Gustavo Delgado plans to confirm a rider Saturday for the filly for the Oaks.
VENUS VALENTINE – Rosemont Farm's Venus Valentine jogged before the renovation break under Maurice Sanchez for trainer Tom Amoss.
WEEP NO MORE – Ashbrook Farm's Weep No More galloped a little less than a mile and half after the renovation break under exercise rider Alex Gonzales. Jack Bohannan, assistant to trainer Rusty Arnold, said the Central Bank Ashland (GI) winner probably would work Saturday. "We are just trying to find the best possible day for the work (with regard to weather)."