Journeymen Riders Capture Sulky-Cycle Challenge Events Thursday Post Time 12:15 P.M. for Saturday's 31st Jim McKay Maryland Million Program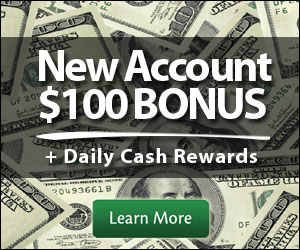 Return of Marylandia Highlights 'Maryland's Day at the Races' Festivities
LAUREL, MD – Laurel Park-based jockeys Forest Boyce and Lauralea Glaser tuned up for a busy Maryland Million weekend by winning exhibition harness races in the Sulky-Cycle Challenge as part of Trotoberfest at Rosecroft Raceway.
Boyce and Glaser, along with fellow Laurel jockeys Kevin Gomez and Jevian Toledo, joined harness drivers Russell Foster, Brian Burton, Mark Gray and Jason Thompson in sulky and bicycle events between races during Thursday night's program.
A pair of jockeys and drivers competed in one-mile sulky races using double-seated carts following the first and third races, with all eight riders and drivers taking part in a bicycle race covering half the homestretch after the fifth race.
In both one-mile sulky races, jockeys shared a cart with an experienced harness driver while a VIP rode with each of the competing harness drivers. Boyce took the first exhibition and Glaser won the second, while Foster finished first in the bicycle race and was the challenge's overall winner to earn the $500 first prize.
Glaser picked up $250 for finishing second, followed by Boyce ($125) in third. Gomez, Burton, Gray, Thompson and Toledo each earned $100.
Bicycles used in the challenge races were donated to the Boys & Girls Clubs of Greater Washington and the Capital Guardian Youth Challenge.
Boyce, a winner of more than 600 career flat races and multiple graded stakes, handled the reins while partnered with driver Jonathan Roberts in the first challenge race. Glaser, who earned her first flat victory in 2014, rode with driver Frank Milby.
"The plan was to get him on the lead. It was a great race," Boyce said. "Like with flat riding you're supposed to know your horse and [Roberts] said he likes to be on the lead, so we wanted to get him off from the gate and to the front. It was pretty wild because one horse's nose was touching the back of my head at one point. I could feel the horse breathing on me. It was pretty wild. It's fun; I'd love to do it again."
Boyce has mounts in nine of the 11 races on Saturday's 31st annual Jim McKay Maryland Million Day program including six of the nine stakes. She will be aboard contenders In Arrears (3-1) in the $100,000 Nursery and Complete St. (4-1) in the $125,000 Ladies, as well as All Alone (20-1) in the $125,000 Turf, All Fired Up (20-1) in the $100,000 Sprint, Nickyrocksforpops (20-1) in the $100,000 Distaff and I'm Mr. Blue (10-1) in the $150,000 Classic.
In addition, Boyce is named in each of the two $50,000 maiden special weights that open and close the card. She rides 9-5 program favorite Head Games in Race 1 for trainer Graham Motion and My Own Lane (7-2), trained by Larry Murray, in the finale.
Glaser has two mounts on Maryland Million Day with Stormy Mama in the $50,000 Distaff Starter Handicap and Senor Quickie in the $50,000 Starter Handicap. Rounding out the stakes program are the $100,000 Lassie and $100,000 Distaff.
"I'm looking forward to it. I'm excited. You have to be in it to win it," Boyce said. She is a four-time Maryland Million winner with Pocket Patch in the 2011 Turf, Eighttofasttocatch in the 2013 and 2014 Classic and Jack's In the Deck for his upset of Ben's Cat in the 2015 Sprint.
"This year, especially with the 2-year-old boys' race, I think it's a really competitive group of horses," she added. "In years past, some races have been very one-sided and I feel like some of these fields are really competitive this year, which is really nice. It should be a great day."
First race post time on Maryland Million Day is 12:15 p.m.
Along with a spectacular race program, which drew full fields and has four scheduled over Laurel's world-class turf course, Maryland Million Day will feature the return of Marylandia from noon to 6:30 p.m. in Paddock Park; free activities for kids throughout the day in the Kids Korral on the track apron; and on-track demonstrations, entertainment and pony races between races.
General admission is free on Maryland Million Day. A commemorative hat will be given away with the purchase of a live racing program.
For more information on Maryland Million Day, visit http://www.marylandmillion.com.