Bode Miller Seeks Maryland Million Gold with Ravenheart Nicks Ventures to Laurel for First Time with Can't Explain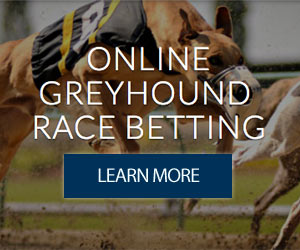 Monster Sleeping Looks for Firm Footing in Ladies
LAUREL, MD – Olympic Gold Medalist Bode Miller's recent entry into the Mid-Atlantic Thoroughbred racing scene would be punctuated Saturday at Laurel Park should Ravenheart emerge victorious from the $100,000 Maryland Million Nursery.
Owned by the celebrated alpine skier, Ravenheart is the 5-2 morning-line favorite in the six-furlong sprint for 2-year-olds, one of 11 races on Saturday's $1 million Jim McKay Maryland Million program for horses sired by accredited Maryland stallions.
Miller, who earned Gold in super combined at the 2010 Vancouver Olympics and has won 33 World Cup events, purchased a barn at Fair Hill Training Center in Northeast Maryland this year with the ultimate goal of becoming a Thoroughbred trainer.
Ravenheart, who captured his debut at Delaware Park Oct. 3, is trained by Francis 'Tres' Abbott II, who operates his own stable at Fair Hill.
"It was the first runner we've had together, and it was our first winner," said Abbott, who reported that Miller would be unable to attend the 30th anniversary of the Maryland Million. "So, it was nice to get off the schneid for him, which is good.
"He was pretty pumped there the other day, which is fun to see somebody you know have success and have that adrenaline rush. I think when he was winning (skiing) races, he was so nonchalant about it, but he's excited. You don't get in this game if you're not excited about it. We're looking forward to some other nice horses in the barn"
Sired by Dance With Ravens, a son of champions A.P. Indy and Dance Smartly, Ravenheart recovered from a slow start in his six-furlong career launch with an impressive stretch run.
"He did everything right. He broke a step slow but ideally you like to see them pass some tired horses. It was a great learning experience for him to run like that, so we're very happy with him and his first start," Abbott said. "This is a step up and there are a lot of good horsemen in Maryland that wait and save some 2-year-olds for a race like this on Maryland Million Day."
Abbott said longer distances will suit Ravenheart, who was purchased for $27,000 at last year's Mid-Atlantic Fall Yearlings Sale at Timonium.
Carol Cedeno has the return mount aboard the Maryland-bred Ravenheart.
"When we stretch him out I think that will be his ideal thing, but this seemed like an ideal stepping stone looking at the nominations and stuff," Abbott said. "Laurel's configuration with a nice long stretch can hopefully give him a chance to run down some horses."
Nicks Ventures to Laurel for First Time with Can't Explain Ralph Nicks saddled Cool Conductor for a victory in the Dixie Stakes (G2) at Pimlico in 2005 to record the first graded-stakes success of his training career, but he has yet to run a horse at Laurel Park.
The native of Avery, Texas plans to add Laurel to his rapidly expanding resume Saturday when he sends out Can't Explain for a start in the $125,000 Ladies on the $1 million Jim McKay Maryland Million program.
Based year round at Gulfstream Park for the past few years, Nicks' stable has been experiencing a banner 2015 season, not only in South Florida, but New York and Kentucky, as well.
"It's a matter of having the right clients and the right horses," said Nicks, who has saddled 61 winners in 2015 with a 22-percent strike rate.
Mandy Pope's Whisper Hill Farm has provided the right horses and Nicks has been making the most of his opportunities.
Whisper Hill Farm's Can't Explain, who captured the off-the-turf Wasted Tears Stakes at Gulfstream in her most recent start, was also nominated for the Maryland Million Distaff, a seven-furlong main track test for fillies and mares.
"Her turf races have been good, and we're just trying to pick the best spot to win," said Nicks of the decision to run the 5-year-old daughter of Not for Love in the Ladies at 1 1/8 miles on turf.
Can't Explain, who shuttles back and forth between GoldMark Farm and Gulfstream Park for races, won a 1 1/16-mile allowance on turf in her first start for Nicks in May.
"She's doing well. She does well at GoldMark, so (General Manager and trainer) Todd (Quast) and I swap her back and forth," Nicks said. "She runs; she goes home for a while; she comes back and she runs well."
Rated second at 5-2 behind 9-5 morning-line favorite Monster Sleeping, Can't Explain will be ridden by South Florida-based Tyler Gaffalione, a newly turned journeyman who had captured the Gulfstream Park spring and summer riding titles as an apprentice.
The 21-year-old Gaffalione won four races at Gulfstream Park West last Sunday on his first day as a journeyman after visiting the winner's circle on 209 occasions during his apprenticeship. Gaffalione has also been named to ride Jonathan Sheppard-trained Fort Collins in the $150,000 Maryland Million Classic.
"He's very smart. Early on, when he came to Gulfstream, he seemed to have the right attitude, the right work ethic," Nicks said. "He came to the paddock very well prepared."
Early Saturday, Nicks will be at Belmont Park to oversee Tap to It's scheduled breeze in preparation for a planned start in the $2 million Breeders' Cup Juvenile Fillies at Keeneland Oct. 31. Whisper Hill Farm's Tap to It followed up a dazzling two-length debut victory with a late-surging second-place finish behind Rachel's Valentina in the Schuylerville (G1) at Saratoga Sept. 5.
Monster Sleeping Seeking Firm Footing in Ladies Charles Reed's Monster Sleeping, who captured the Maryland Million Ladies in 2013, will seek to rebound from a fifth-place finish in last year's edition of the 1 1/8-mile turf event for fillies and mares Saturday at Laurel Park on the 30th anniversary of the Jim McKay Maryland Million card.
The 6-year-old daughter of Oratory was an impressive 2 ¼-length winner of the Jameela Stakes over a firm Laurel course two starts back before finishing a lackluster fifth in the Lady Baltimore last time out over a course that was yielding.
"The turf was soft last year, like it was for her last race, and she really does not like that type of turf. The firmer the better she likes it," trainer Dale Capuano said. "The day she won the Maryland Million, it wasn't that firm either, but that's what usually hurts her. Hopefully, the weather stays good and the track dries out and we'll have a firmer turf course."
Capuano, who is tied with Hall of Famer King Leatherbury atop the Maryland Million trainer standings with 10 winners, claimed Monster Sleeping for Reed for $30,000 March 21, 2013.
"She had one good race on turf sprinting, so I thought that she probably go long on turf," Capuano said.
Sheldon Russell has the mount aboard Monster Sleeping, who has earned more than $400,000 during her 45-race career.