New High-Definition Infield Television, New Gate New Pick 5 with Low 12-Percent Takeout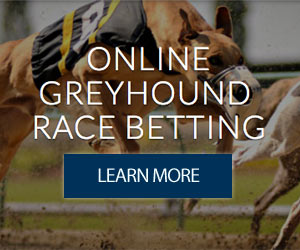 Superfectas on Every Race, New Tote System First Race Post Set for 6:40 p.m.
FORT WASHINGTON, MD – Rosecroft, which has hosted the biggest stars in harness racing during its 67-year history, begins a new era Tuesday evening when it opens its fall meet under the new ownership of The Stronach Group, parent company of the Maryland Jockey Club.
The track that has hosted champions such as Forrest Skipper, Mack Lobell, Camtastic and Cam's Card Shark, along with the sport's most accomplished horsemen, opens with a 12-race program beginning at 6:40 p.m.
The sixth-race feature, a $12,000 pace featuring a field of seven, includes millionaire Feel Like A Fool, Diamondkeeper, Rock On Precious and Rock N' Roll Jet.
While Sal Sinatra, President and General Manager of the Maryland Jockey Club said he hopes to learn and observe during the fall meet, the Maryland Jockey Club is already investing money in the facility and moving ahead with some changes.
A high-definition, 21-by-30 television is being installed in the infield to replace the old tote board. A new starting gate will be unveiled opening night, and a new Pick 5 wager with a low 12-percent takeout will also make its debut Tuesday evening. Superfectas, trifectas and exactas will be offered on every race, Two daily doubles will also be offered. .
"We're going to observe and learn this fall at Rosecroft, much like we did when we first arrived at Laurel," said Sinatra, who arrived in Maryland in December of 2014. "We want to learn the habits of our customers, what they like and don't like, and what needs to be improved.
"We think the new infield television, along with a high-definition broadcast, will provide our fans a much crisper broadcast. The horsemen have reacted well to the newly-paved paddock. We'll have a new tote system, and we'll also have a new starting gate. We think the Pick 5 with a low 12-percent takeout will also be welcomed by our fans. We think this will be popular since most races will have nine starters."
The Maryland Jockey Club will also try to grow Rosecroft's presence by featuring its simulcasts at its thoroughbred and off-track facilities in-state, as well as outside the state. For instance, for the first time since 2008 Rosecroft's races will be shown in Florida, home of The Stronach Group's Gulfstream Park.
"We're really excited about the fall meet at Rosecroft," Sinatra said. "We want to increase export sites, introduce more fans and bettors to the great sport of harness racing, and we look forward to working closely with the horsemen."