Champion American Pharoah Arrives at Oaklawn for Rebel Stakes

Reigning 2-year-old champion and dual Grade 1 winner American Pharoah arrived at Oaklawn early Wednesday afternoon after an uneventful flight from trainer Bob Baffert's Southern California base and the short van ride from the airport. He settled into his new surroundings under the watchful eye of assistant trainer Jim Barnes in preparation for the $750,000 Rebel Stakes (G2) Saturday.

"It was an easy trip," said Barnes, who also accompanied Midnight Hawk, a contender for the $250,000 Razorback Handicap (G3) on the same card of 11 races. "Both horses will have a light day tomorrow and will just go out in the morning for a light one-mile gallop to get a feel for the track."

American Pharoah, a Zayat Stables homebred, will be making his first start since being sidelined by injury while training for the Breeders' Cup Juvenile last October. The easy winner of both the Front Runner Stakes (G1) at Santa Anita and the Del Mar Futurity (G1) at Del Mar under Victor Espinoza in his last two efforts has been installed as the 1-2 favorite in the field of seven sophomores.

The colt completed major preparations for the Rebel, which offers Kentucky Derby qualifying points (50-20-10-5 for first through fourth place) and is the final prep race for the $1 million Arkansas Derby (G1) on April 11, with a dazzling workout Friday morning at Santa Anita. In company, he breezed six furlongs from the gate in 1:10.40 and galloped out seven furlongs in 1:22.80 under Martin Garcia.

Hall of Fame trainer Bob Baffert will be attempting to win his fifth Rebel in the last six years with American Pharoah. The 1 1/16-mile Rebel will be American Pharoah's his first start outside Southern California and Espinoza will fly in to be reunited with him.

Take Charge Brandi Scheduled for Surgery

The country's champion 2-year-old filly of 2014, who will miss her eagerly-anticipated match-up against American Pharoah and the other talented males in the Rebel after suffering an injury earlier in the week, will undergo surgery to repair a non-displaced bone chip in her right knee at Rood & Riddle Clinic in Lexington, KY. Thursday (March 12) morning.

Hall of Fame trainer D. Wayne Lukas said that he expects the daughter of Giant's Causeway, who is owned by Arkansas businessman Willis D. Horton, to return to his stable at Oaklawn on Saturday.

"She's only going to be out for 60 days. The prognosis is 100 percent for her to come back, so we're looking at May 15," said Lukas. "She's been as clean as a hound's tooth, up to now. She's been an unbelievably maintenance free racehorse in every way, and I think this little setback will let her mature and grow a bit. I'm looking at it positively.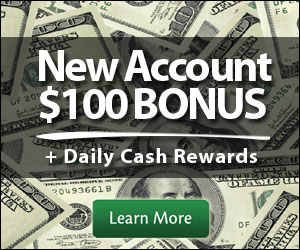 Asmussen a Triple Threat for Saturday
Steve Asmussen, who has captured the leading trainer title here six times, is poised for a Super Saturday when he saddles Bold Conquest in the Rebel Stakes, 3-Year-old Filly Champion Untapable in the $300,000 (G2) Azeri Stakes, and Tapiture in the $250,000 Razorback Handicap (G3).
Untapable and Tapiture, both Winchell Thoroughbreds LLC homebreds who were sired by Tapit, make their first starts of 2015. They arrived Monday from Asmussen's division in New Orleans.
"It is a big day and there is a lot of anticipation for them," said Asmussen. "Untapable and Tapiture are both doing extremely well and I feel good about where they are.
Untapable, who will be reunited with jockey John Velazquez, went out for a one mile gallop over a muddy track on Wedensday morning under exercise rider Angel Garcia and Tapiture did the same with Abel Flores in the irons.
Bold Conquest worked 4 furlongs Tuesday in :49.04 on the muddy track and will be ridden in the Rebel by Oaklawn's leading rider Ricardo Santana, Jr., who also gets the call on Tapiture.
"I'm excited to be back on Tapiture," said Santana, who takes over for the retired Rosie Napravnik but had the mount for last year's Rebel, when they finished second after winning the $300,000 Southwest Stakes (G3). "When I saw him, I could see how much he has grown. He's like a man now. He likes the track here and think he will run really good."
In Other Saturday Stakes News:
• For a mare who was supposed to be in the breeding shed by now, Mufajaah (post 5) is still making a lot of noise on the racetrack. "Rumors of her retirement have been greatly exaggerated," trainer Dan Peitz said with a chuckle Tuesday afternoon. "The original plan was to race her in the Pippin in January and then maybe think about breeding her. The owner (Shadwell Stable) reconsidered after she won and it was on to the Bayakoa and the story continues; she just keeps winning. I think a lot of it has to do with how much she likes Oaklawn. She just loves it here and her record reflects that. From the Azeri there is a chance we could come back in the Apple Blossom and from there, who knows."
• This winter's weather has caused almost everyone's training schedule to be disrupted in some fashion and that includes last year's Fantasy winner Sugar Shock (Post 3) as she prepares for Saturday's Azeri. "Not much you can do about the weather so you just have to make adjustments," said trainer Doug Anderson. "We think we've got her where we want her and last Sunday's work (4 furlongs in :48.4) was what we wanted." Sugar Shock's dislike for wet footing only complicates matters. "She just does not like the mud," he commented. "She doesn't like to train in it and she does not like to run in it. Hopefully we'll have a dry track come Saturday."
• With the pace scenario for the Azeri a bit unclear, trainer Donnie K. Von Hemel is glad he has some options with Gold Medal Dancer (Post 4). "She's kind of a versatile mare," Von Hemel said Wednesday after his charge drew post four of six. "She's run well up front as she did last time (Bayakoa) and she's done well from off the pace. We'll just have to see how the race sets up." Von Hemel thinks Gold Medal Dancer should move forward from her third place finish to Mufajaah and Flashy American in the Bayakoa after opening up a daylight advantage in midstretch. That race was the 5-year-old daughter of Medaglia d'Oro's first since late August. "I think she'll improve. She's a big mare physically and I think she'll move forward," he said. "I believe we all are facing, how should I say it "a rather difficult task," Von Hemel added in tongue-in-cheek fashion referring to the presence of reigning 3-year-old filly champ Untapable in the Azeri.
• Trainer Kenny McPeek is going to be a busy man on Saturday as he will be represented in all three stakes events. The 52-year-old Arkansas native will send out Flashy American in the Azeri, Golden Ticket in the Razorback and the promising The Truth or Else in the Rebel. McPeek discussed the respective post position draws of his charges Wednesday afternoon. "Golden Ticket (post 2) runs well from along the inside," he said. "He won the Travers (G1) from the inside post so he's in a good spot. Last time in the Southwest we were parked about nine wide into the first turn with The Truth or Else (post 1) so we are certainly in a better spot Saturday As far as Flashy American, She is just a pro and it really doesn't matter."
• Making his first start since his win the 5th Season for conditioner Brad Cox, Carve (Post 6) looks to top $500,000 in earnings with a win the Razorback Handicap. "He ran a big race in his last out here and we gave him plenty of time to recover to be ready for his next start in this spot. The six post is a good spot for him. It's a step up for him compared to his last race, but he's ready to go," he said. " The plan is for the 5-year-old son of First Samurai to gallop first or second set after break tomorrow.
• Race Day (Post 5), a Todd Pletcher trainee, arrived on the grounds Wednesday morning after the 19-hour van ride from South Florida while accompanied by Rebel Stakes contender Madefromlucky (post 2). "They both shipped very well and are settling in just fine," said Adele Bellinger, Pletcher's assistant who will take each out onto the track on Thursday morning to stretch their legs for a light gallop. Race Day, a 4-year-old son of Tapit, and Madefromlucky, a son of 2010 Rebel and Preakness Stakes winner Lookin at Lucky, will each have the services of Hall of Fame rider John Velazquez Saturday.
• Trainer Billy Gowan thinks the locally-based Ride on Curlin (Post 7) will show his legion of fans just how good the 4-year-old son of Curlin is when he gets the opportunity in the Razorback. "I think my horse just got a little tired last time, but he'll be ready and be better this time," said Gowan, who watched as his charge gallop 1 ¼ miles over the muddy strip Wednesday morning. "He's always done good here." While making his second start in the $100,000 Essex Handicap on Feb. 15,following a six months layoff dating back to June, Ride on Curlin finished second under Jon Court, who gets the return call for the Razorback.
• Trainer Ron Moquett can think of about 750,000 reasons for entering Sakima (post 7), his relatively unheralded colt, in Saturday's Rebel Stakes referring of course to the lucrative purse. "With (Take Charge) Brandi out, that only leaves one 'big' horse," said Moquett Wednesday morning during training hours. "Sure (American) Pharoah looks tough, but what if he stumbles? The field is small and the money is right. That is why we run the race."
• Tim Martin sends out the son of Tizwonderfulcreek to his first try at stakes company in the Rebel (Post 3) but feels like the colt hasn't gotten to showcase his full ability just yet. "He's a decent little horse, he ran fourth in his last race and he never gave up and was running really hard there at the end. We know we are in real tough in this race but he looks like he is getting better and better. We'll see what happens. He went two miles this morning and the last half letting him run. After his last race here I took him to the farm and freshened him up a little bit for a week and half. He will walk tomorrow," he said.
• Paid Admission (Post 6) will be trying stakes company for the second time in the Rebel after a 7th place finish in the $150,000 Smarty Jones here back in January. "This colt is an improving colt and being that it's going to be a short field we thought we would take a shot at it," said trainer Chris Richard. "There are some serious horses in there but I felt that he deserved a shot. He's last race was very good, where he finished 2nd to a nice horse of Donnie K. Von Hemel's (Hillbilly Royalty) and he's Beyer Figures have improved with every race. This seemed like a good opportunity to take a shot once again at stakes company."