26-Time Stakes Winner Ben's Cat Fades to Ninth in Six-Furlong Turf Sprint Daylight Ahead Determined Winner of $75,000 Jameela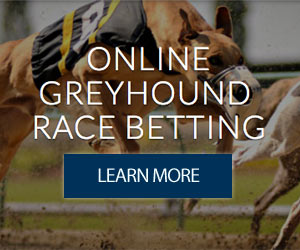 World-Class Turf Course Serves Up Six Stakes Worth $450,000 LAUREL, MD – Hillwood Stables' Phlash Phelps, a two-time Maryland-bred turf champion racing for the first time in seven months at a distance he hadn't tried in more than two years, rallied to the lead in mid-stretch and held off a pair of late long shot challengers to win Saturday's $75,000 Mister Diz at Laurel Park.
The 34th running of the Mister Diz for 3-year-olds and up was the last of six turf stakes worth $450,000 in purses on the 11-race 'Class on the Grass' program and the second restricted to Maryland-bred/sired horses, following Daylight Ahead's win in the $75,000 Jameela fillies and mares 3 and older.
Other stakes contested over Laurel's world-class turf course, all for Virginia-bred/sired horses, were the $75,000 Edward Evans and $75,000 Nellie Mae Cox at one mile, and the $75,000 White Oak Farm and $75,000 M. Tyson Gilpin at 5 ½ furlongs.
Phlash Phelps ($7), narrowly favored at 5-2 over Spartianos in a competitive field of 11 older horses, ran six furlongs in 1:08.40 over a firm Fort Marcy Turf Course to win by a neck over 9-1 long shot English Minister. It was another neck back to late-running Talk Show Man (13-1) in third.
Ben's Cat, a 26-time stakes winner and earner of more than $2.6 million lifetime, raced uncharacteristically close to the front early before fading to finish ninth, his eighth straight loss.
Phlash Phelps, with regular rider Victor Carrasco aboard, was making his first start since being beaten a nose in a third-level optional claiming allowance Nov. 19. The back-to-back winner of the Maryland Million Turf last raced at a sprint distance in his April 2015 maiden victory going five furlongs.
"He always amazes me. Today I thought we were up against it because he hadn't sprinted since he broke his maiden. The horse tried real hard," winning trainer Rodney Jenkins said. "This horse is so talented, he overcomes a lot. He really does. I could tell at the head of the lane they might beat him, but they were going to have to run to do it. As soon as he hit the front, the horse was coming on the outside but he wasn't getting by him. He dug right in and ran good."
Breaking outside all but three horses including Ben's Cat to his immediate right, Phlash Phelps got caught in a bit tight leaving the gate but settled in along the rail before Carrasco swung six wide approaching the stretch to give him clear run at pacesetting Spartianos, who led through a quarter-mile in 22.90 seconds, a half in 45.14 and five furlongs in 56.38.
Carrasco set Phlash Phelps down for a drive after straightening for home and they were able to forge a short lead as Spartianos drifted back. English Minister, racing along the rail, and Talk Show Man, flying late on the outside, gave chase but ran out of racetrack.
"I felt like if I got him to the outside he would get running, and he was running at the end," Carrasco said. "I stopped hitting him because he doesn't like to get hit. Turning for home I was able to get outside and he got the job done."
Jenkins said the 1 1/8-mile Find Stakes Aug. 19 at Laurel, a race he won last year, would be next on the agenda for Phlash Phelps, now a seven-time winner from 17 lifetime starts.
The future is not as certain for 11-year-old Ben's Cat, a five-time Maryland-bred Horse of the Year and multiple Grade 3 winner looking for his first victory since last April. Horacio Karamanos replaced injured Trevor McCarthy in the Mister Diz – a race Ben's Cat had won six straight years from 2010-15.
"He broke sharp out of the gate and I tried to relax him but the seven horse [Jrock] came out and made me go wide on the turn so I couldn't save any ground. I think he can run better when you can take him back a little more and save some ground," Karamanos said. "I couldn't do that today. He broke and I tried to take the horse and sit behind but he was rank and I couldn't control him much at the beginning. When the winner came by me, my horse was empty."
Blu Moon Ace finished fourth, followed by Eyeplayeveryday, Spartianos, Grandiflora, Sonny Inspired, Ben's Cat, Rockinn On Bye and Jrock.
Daylight Ahead Determined Winner of $75,000 Jameela
Winners Circle Partners VIII's lightly raced homebred Daylight Ahead broke on top and never looked back, stubbornly holding off defending champion Lovable Lady down the stretch to earn her first career stakes victory in the $75,000 Jameela.
Daylight Ahead ($14.40) was making her third career stakes start and second straight off a third-place finish in the Blue Sparkler May 28 at Monmouth Park under jockey Katie Davis, who earned a return call Saturday.
A 4-year-old daughter of Mineshaft based at Laurel with trainer Hugh McMahon, Daylight Ahead ran six furlongs in 1:09.13 over the Fort Marcy layout to win by a neck. Lovable Lady, a versatile stakes winner on turf and dirt making her 21st career start, was length better than 3-5 favorite Everything Lovely – front-running winner of the The Very One May 20 at Pimlico – in third.
"I knew she was pretty quick coming out of the gate because they gave me an opportunity to ride her at Monmouth. I knew two horses inside of me were fast as well, but when I knew I outbroke them I just had to go," Davis said. "I wasn't trying to choke her or do anything. I was just trying to settle easy, take a deep breath and around that turn I waited five seconds like Hugh said and I just started riding her. Three jumps before the wire, I knew I had it. It's so cool."
Daylight Ahead, making her 10th career start, outsprinted Everything Lovely for the lead after a quarter-mile in a sizzling 22.97 seconds and ran the half in 45.77 as Loveable Lady moved closer to challenge on her outside. Daylight Ahead came under a ride approaching the head of the lane and had to contend with Lovable Lady from mid-stretch to the wire but refused to let her by.
"We were thinking we were going to be stalking that one, but she seemed to inherit the lead," McMahon said. "It looked like [Davis] was trying to be obedient to the instructions but she had to think for herself. The filly had the speed today so she went with it. She got a bit of a relief around the turn and she had a bit of momentum in the stretch.
"She's learning competition, this filly. The horse came to her, headed her and she dug in and prevailed," he added. "For a six-furlong sprint they were setting some pretty good fractions, and she was still maintaining and kicking at the end. I think there's more to this filly. It's just one race at a time. She's lightly raced. We're just seeing an improving filly this year. Hopefully we'll pick our spots right."
Last fall's Maryland Million Ladies winner Devilish Love, Le Weekend, Holiday Blues, 2017 Conniver runner-up If I Was a Boy, multiple stakes winner Rockin Jojo and 2015 Maryland Juvenile Filly Championship winner Look Who's Talking completed the order of finish.