Danzig Moon Confirmed for Start in 140th Preakness Stakes Divining Rod Breezes Half Mile at Fair Hill Training Center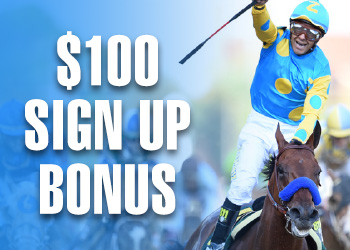 American Pharoah, Dortmund, Firing Line Gallop at Churchill
BALTIMORE – Assistant trainer Norman Casse confirmed Saturday morning that John Oxley's Danzig Moon will ship from Churchill Downs to Pimlico Race Course to compete in the 140th Preakness Stakes (G1) on May 16.
"We are going," said Casse, assistant to his father Mark Casse. "He came out of the Derby really well and deserves another chance."
Danzig Moon finished fifth in last Saturday's Kentucky Derby (G1) after getting caught up in the middle of a tightly packed bunch in the run to the first turn of the Run for the Roses but continued on to finish 6 ½ lengths behind victorious American Pharoah.
"He has been getting better every time," Casse said. "How do we make up the 6 ½ lengths? He just needs to keep improving."
Julien Leparoux, who has ridden Danzig Moon in all four of his starts in 2015, retains the mount for the Preakness.
Danzig Moon will give Oxley and Casse a second Preakness starter in two years. Last year, Dynamic Impact finished seventh behind winner California Chrome.
"We made the decision last night, but we wanted to give him another day to train before making the announcement," Casse said. "He trained great this morning going a mile and a half in the first set."
Casse said Danzig Moon would have the day off Sunday and then gallop the next three mornings before shipping to Baltimore Wednesday after training hours.
Divining Rod Breezes Half Mile at Fair Hill Training Center
Lael Stables' Divining Rod worked an easy half-mile in 51.60 seconds at Fair Hill Training Center Saturday morning in preparation for a scheduled start in the Preakness Stakes.
Trainer Arnaud Delacour said the four-furlong work at the Elkton, Md. facility went according to plan.
"He just stretched his legs out there, and that's kind of what we wanted. He had a good breeze last week," Delacour said. "Everything has been going well with him. He's happy and came back in good shape."
Gretchen and Roy Jackson, who bred and own the Tapit colt, watched the work during their weekly visit to Fair Hill.
Delacour said the winner of the Lexington Stakes (G3) at Keeneland in his most recent start on April 11 is ready for the Preakness.
"I am happy with him," Delacour said. "It's been a pretty uncomplicated preparation. We've had no setbacks, no major issues, so I feel good about it. Of course, it's a big race. It's a step up. It's not an easy race, but as far as the preparations and the way he looks I'm very happy with everything." Delacour said he is looking forward to his first Preakness.
"It's fun to be able to be a part of it," he said. "We're going to enjoy the day, try to give our best shot and hopefully have a good outcome."
The Jacksons and Delacour were in the process of securing a jockey for Divining Rod, who was ridden in the Lexington by Julien Leparoux, who has the mount aboard Danzig Moon.
American Pharoah , Dortmund, Firing Line Gallop at Churchill
Kentucky Derby winner American Pharoah and third-place finisher Dortmund galloped 1 3/8 miles at Churchill Downs after the renovation break.
American Pharoah, owned by Zayat Stables, had regular morning partner Jorge Alvarez aboard while Dortmund, owned by Kaleem Shah, had Dana Barnes in the saddle.
Both colts are trained by five-time Preakness winner Bob Baffert. The duo will enter next Saturday's Preakness with a combined record of 11 victories in 13 starts. American Pharoah brings a five-race winning streak to Baltimore, where he will be ridden by Victor Espinoza.
Espinoza, who rode California Chrome to victory last year, is seeking to become the first rider since Pat Day in 1994-96 to ride consecutive winners of the Preakness. Espinoza also won the 2002 running on War Emblem for Baffert.
Going to the track shortly after the Baffert twosome was Arnold Zetcher's Kentucky Derby runner-up Firing Line. With exercise rider Humberto Gomez aboard, Firing Line galloped 1 ½ miles.
Carlos Santamaria, assistant to trainer Simon Callaghan, said he and Callaghan would talk later Saturday about the possibility of a work for Firing Line in the coming days.
Status of Mr. Z Still Undetermined
Zayat Stables' Mr. Z was on the Churchill track at 6:15 to gallop a little more than a mile under exercise rider Edvin Vargas. Trained by D. Wayne Lukas, Mr. Z finished 13th in the Kentucky Derby.
"We talk every day," Lukas said of owner Ahmed Zayat, who also owns American Pharoah. "But he has a lot on his mind right now. I would say we would probably go up to entry time (Wednesday to make a decision)."
Lukas said Mr. Z would not work before the Preakness. The Lukas-trained Preakness weekend contingent that could number up to seven horses is slated to leave by van early Tuesday morning.
Charles Fipke's Tale of Verve galloped 1 5/8 miles under Kortez Walker for trainer Dallas Stewart.
"We're looking good," said Stewart of the recent maiden winner. "I talked with the owner again last night. I may do something with Tale of Verve tomorrow or Monday."
Trainer Todd Pletcher has made no decisions concerning the Preakness statuses of Materiality, Carpe Diem, Stanford and Competitive Edge. Materiality and Carpe Diem, who finished sixth and 10th, respectively, in the Derby; Stanford, who was scratched from the Derby; and Competitive Edge, the undefeated winner of the Pat Day Mile (G3) on the Derby undercard; are training at Belmont Park.
Federico Tesio winner Bodhisattva is scheduled for a breeze Sunday morning at Laurel Park.