Dale Romans (winning trainer of Brody's Cause and third-place finisher Cherry Wine)

"(Brody's Cause) started off his three-year-old season really slow. To run so bad in the Tampa Bay Derby, when I thought we were leading over a winner, it was discouraging. But if you look at his first race, he ran terrible that day, and I had thought he would win. I think he's just a horse that needed a race.

"We're going into the Kentucky Derby (G1) in perfect form. He's already won on the track, which you know is important at Churchill Downs, and the farther the better."

On his other trainee Cherry Wine, who ran third "He ran a huge race, too. We'll take him too and take a one-two punch in the Kentucky Derby."

Luis Saez (winning rider)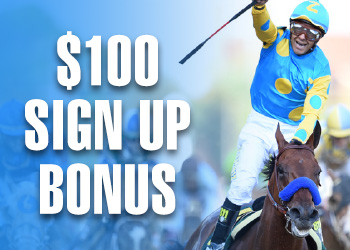 "He broke sharp. He was in a good spot. On the first turn, he got in a little trouble; I had to check a little. But that was good because he came out (at the five-eighths pole), and we were in the clear. He was rolling. He was asking me to let him go and I let him go. When we came to the stretch I knew he would be there." On never having ridden Brody's Cause, not even in morning workouts "Dale (Romans) asked me if I had seen his replays and I said I had and that I think I know how to ride him. I want to thank him for giving me this opportunity to ride in this big race."
Julien Leparoux (rider of runner-up My Man Sam) "Around the first turn, I tried to make my way through on the backside and he made his big run in the end. I thought it was a great race; he's a nice horse. (Trainer) Chad (Brown) loved him before the race and kept telling me how confident (he was) and how good the horse was. He didn't lie. That was a nice race for him. It was just getting the trip today. With the 14 post and a lot of horses … he doesn't have speed and you've got to go through a lot of horses so I'm glad we could work out a good trip. He's the kind of horse that comes at the end."
Corey Lanerie (rider of third-place finisher Cherry Wine) "The first turn got a little rough. I don't know if something was happening on the outside, but we got bounced around a little bit. Other than that, it was pretty good. He settled in nice. Brody's Cause came by me about the half-mile pole, and I jumped in his wake and tried to follow him through. We got to the outside, and it was a horse race. Brody's Cause was just a better horse today. My horse gave me all he had. In the last couple of jumps, we got caught for second; that was disappointing. I was really happy with my horse; he gave me every ounce he had. He ran hard."
Jose Lezcano (rider of fourth-place finisher Laoban) "My horse kind of ran off the whole way around and got tired. He held on very good, but I think if he was more relaxed he could run better."
Emisael Jaramillo (rider of fifth-place finisher Star Hill through translator Roger Velez, his agent) "He came down the backside and he waited. I finally had to let him (Star Hill) out a little and try to catch everybody by surprise. He got kinda tired the last eighth of a mile, but he ran a good race."
Robby Albarado (rider of sixth-place finisher Goats Town) "We had trouble shooting the first turn, but (he is) a very nice horse."
Tyler Gaffalione (rider of seventh-place finisher Lookin for a Kiss) "I had a really nice trip, sat behind the leaders and just stalked them. When it was time for us to get running I found a path to the outside and just followed that and he just came up a little short today." Tristan Barry (assistant to Todd Pletcher, trainer of eighth-place finisher Donegal Moon, 10th-place finisher Cards of Stone and 12th-place finisher Zulu, the beaten favorite) "I thought everybody got a good trip." On Zulu "Zulu seemed to be paying a lot of attention to all the horses around him and not so much to running. Maybe he'd prefer to be on the lead. Just a thought. We'll take it back to the drawing board, discuss it with Todd and go from there." On Donegal Moon and Cards of Stone "Donegal Moon seemed to level out at the end but he ran well, as did Cards of Stone – a little too far for him." Martin Garcia (rider of Donegal Moon) "He got a little (tired) in the end. He'll be a lot better next time."
Paco Lopez (rider of Cards of Stone) "The race was good and I put him right there. No excuse for my horse, he tried hard."
Javier Castellano (rider of Zulu) "There was a lot of speed that went pretty quick, a half-mile in :46. I was in the perfect spot, but for some reason he didn't show up today."
James Graham (rider of ninth-place finisher Crescent Drive) "I had a beautiful trip. I followed the horse that ran second the whole way until we got out of the turn, and then he went and I stayed the same. I thought (Crescent Drive) would run OK, and he did. He split the pack. He just doesn't quicken as well on the dirt as he does on the Polytrack or the grass. On the grass, I think I'd beat them all, but (this race was) not on the grass."
Chris Landeros (rider of 13th-place finisher American Dubai) "I have no excuse today. I'm really, really disappointed. I thought he'd run a big race today, but I actually got to the backside and knew I was in a little bit of trouble. He just was not there. It's a shame because I really think highly of him and he has a lot of potential, but right now he's just not giving it to us. We're going to have to regroup."
Mitchell Murrill (rider of 14th-place finisher Twizz) "He was (forwardly placed) for a bit, but this was his first time going two turns. Maybe in the future he can keep going two turns, but today just wasn't his day."