$4,000 Starter Bonus, 50% and 40% Purse Enhancements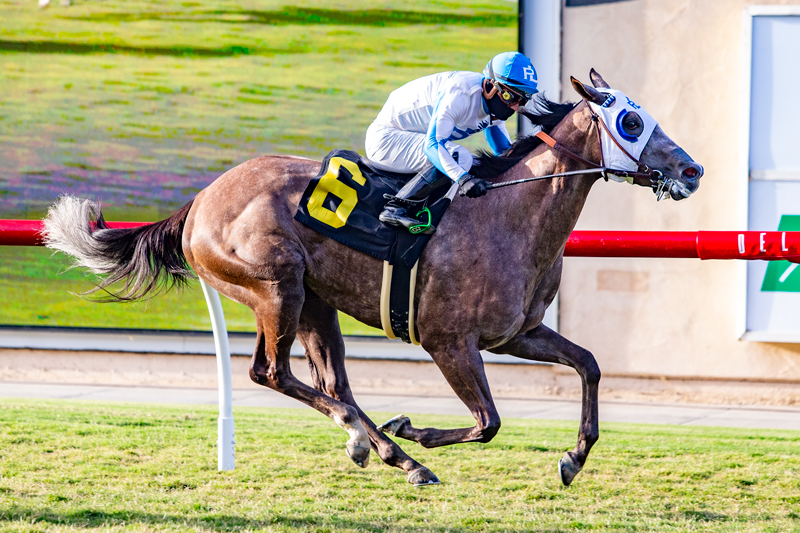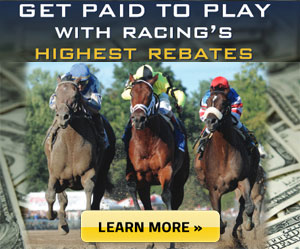 Leggs Galore, a Ship & Win winner at Del Mar in 2020, continues to race on the Southern California circuit.

© Benoit Photo
Del Mar's highly successful Ship & Win program will increase to record levels this year as part of the seaside track's 82nd season which kicks off on Friday, July 16.
Ship & Win will provide horsemen and horsewomen who bring in out-of-state runners to race at Del Mar this summer a $4,000 starter bonus for their initial outing with a further 50% purse supplement for all dirt starters and a 40% purse supplement for all races run on turf. Those are the highest incentives provided since the program began in 2011.
The purse bonuses extend to additional starts at the summer meet and are designed to enhance all purses won by first through fifth finishers. Further, should a Ship & Win horse be claimed out of its first outing and subsequently run back at the meet, the original owner will receive all bonuses.
"The Ship & Win program has been essential to Del Mar's racing program and for racing in California," said Del Mar's racing secretary David Jerkens. "Our local owners and trainers are our biggest backers of the program, providing over 70% of the runners. Doubling the bonus levels this year has got people really excited. My phone is ringing off the hook."
Del Mar has been working in conjunction with Santa Anita to attract runners to Southern California and this year the seaside track will extend purse benefits to a horse which makes its initial Ship & Win start in either May or June at Santa Anita. Further, that same horse may make up to two starts during that period and still have its purse benefits extended through the Del Mar summer meet.
The simple rules for Ship & Win runners are as follows:
Horses must have made their last start outside of California
Horses cannot have raced in California in the past 12 months
First-time starters are not eligible
$4,000 first-race starter fee to all qualifying horses
50% purse bonus for dirt finishers first through fifth; 40% purse bonus for turf finishers; bonuses stay the same for subsequent starts at the meet
If a Ship & Win horse is acquired after its initial S & W start, the original owner earns purse bonuses for subsequent outings through the summer meet
Stakes runners (including overnight stakes) are not eligible for the 50% or 40% purse supplement, but will receive the $4,000 starter bonus
Those with questions concerning the program are encouraged to contact Jerkens or Del Mar's executive vice president for racing Tom Robbins at (858) 792-4230 or via e-mail: david@dmtc.com or tomr@dmtc.com.
"Del Mar's Ship & Win program benefits owners, and the entire ecosystem," said Thoroughbred Owners of California chairman Gary Fenton. "Del Mar Ship & Win graduates have accounted for over 100 starts during the first 10 weeks of racing at Santa Anita Park 2021. TOC is very appreciative of Del Mar's continued efforts in providing great opportunities for everyone."
In February Del Mar announced a major purse increase for the 2021 season. The track expects to average more than $700,000 per day in purses. Del Mar will begin its 31-day summer meet on July 16 and race through Labor Day Monday, September 6.