JOCKEY QUOTES

VICTOR ESPINOZA, CALIFORNIA CHROME, WINNER: "It was great. He ran like I expected him to. Everything worked out today. I wanted to try something new today so I let him go right out of the gate. I don't know if people expected me to go right to the lead but I wanted to let him enjoy his race, I just let him go. In these races, you can't just try and do too much with them. I think it's important for him to do his thing for the first five-eighths and be happy. It seems like he likes both tracks. He's been training over at Los Al but he does things so much easier at Santa Anita after having trained at Los Al. He didn't feel tired at all after the wire."

MIKE SMITH, MIDNIGHT HAWK, SECOND: "He did good. He got away a bit slow. He didn't break as well as we'd like, but in saying that, he had no excuse. The winner just beat me. I wish the outcome was different, but it is what it is." (On California Chrome): "He's a serious 3-year-old. People should start paying attention to him now.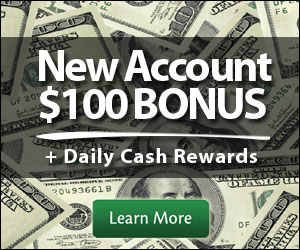 It was pretty straightforward, to be honest with you. Except for getting out a bit slow, what you saw was what happened. There are no hiccups after that. He (Victor Espinoza aboard California Chrome) asked his horse to run as I did and he happened to have more than I did."
TRAINER QUOTES
ART SHERMAN, CALIFORNIA CHROME, WINNER: "I didn't think he'd be on the lead, but he was a handful today. I just told Victor (Espinoza before the race), 'You got him.' I told him he broke like that because of that Quarter Horse training at Los Alamitos . . . We all know Santa Anita's a speed-biased type of track, so it was really great to see him with the hold he had on him. It's unbelievable. "I'm looking at the race saying, 'Well, I hope that horse (Midnight Hawk) doesn't press him too hard, but I'll tell you, when he asked him to go, he looked like a fresh horse, breaking, didn't he? Maybe I'm looking at the wrong race, I don't know. But I had a lot of fun watching him run." Asked if the Santa Anita Derby (April 5) might be next: "Well, we'll kind of play it by ear. I needed this 50 points (see note below) and we'll kind of see what happens. Now I think I deserve to go to the (Kentucky) Derby (May 3). I don't think the distance will make any difference, a mile and a quarter. I think he'll run all day." Asked what it's like to have the first Derby horse training at Los Al: "The people are just great. The Quarter Horse people, I got more rooters over there today, you cannot believe it. Every Quarter Horse trainer came over and shook my hand and said, 'Go get 'em, Art.' It made me feel good. They're going to be proud tonight."
BOB BAFFERT, MIDNIGHT HAWK, SECOND: "I told Mike, 'That's the horse you've got to beat.' It was a two-horse race going in. He ran good. My horse ran huge. I was a little disappointed running second-- he ran with that horse, but he couldn't sustain it, and he got a little tired there at the end. "You don't want to see a horse go out that fast. When it gets warm like this, the track gets pretty fast. It's pretty speed-biased. The horse that won it, he's a good horse."
DAVID HOFMANS, SCHOOLOFHARDROCKS, FOURTH: "I thought he ran OK. I'm sure he got tired, they ran really fast and maybe the track was a little hard for him today . . . but we'll see. We'll go from here!"
NOTES: The winning owners/breeders are Perry Martin of Yuba City, CA and Steve Coburn of Wellington NV. The San Felipe offered the following qualifying points for the May 3 Kentucky Derby: 50 for first, 20 for second, 10 for third and five for fourth.