• SMITH, GAME ON DUDE START NEW YEAR IN SAN ANTONIO • 'GREEN' MIDNIGHT HAWK FAVORED TO REMAIN UNBEATEN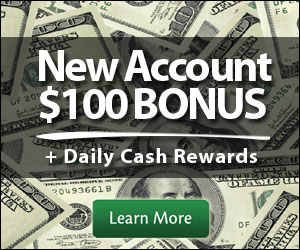 • VENERABLE JERANIMO ENJOYS HIS DAYS AT THE TRACK
SMITH HAPPY TO BE BACK ON GAME ON DUDE
Horse of the Year seemed Game On Dude's for the taking had he won or even fired his best shot in the Breeders' Cup Classic at Santa Anita on Nov. 2. Instead, the durable gelding turned in an uncharacteristic dud, his second straight in the big race.
He followed that by righting the ship in the Grade I Clark Handicap Nov. 29, finishing second by a head to Will Take Charge, the Preakness winner and Eclipse Award winner as outstanding male 3-year-old of 2013.
Each time, Game On Dude was ridden by Mike Smith, who will be aboard Saturday for the San Antonio Stakes, a race Game On Dude won last year before going on to a record 7 ¾-length triumph in the Santa Anita Handicap, which he won by a nose in 2011, surviving a stewards' inquiry before being declared the official winner.
Smith, riding better than ever at age 48, expects another solid effort from Game On Dude, a 7-year-old son of Awesome Again trained by Bob Baffert.
"I'm happy to be back on him," said the Hall of Fame jockey, who has ridden Game On Dude seven times, winning five. "He seems to be training really well and he's doing great. The older he gets, the better, it seems. Throw out his Breeders' Cup effort, he had a helluva year, probably a better year than anyone, to be honest with you, or as good as anyone. Hopefully he can get it all right this time."
Still, Smith was somewhat mystified about the Classic. "He was on the bridle pretty hard early, and let go of it early, so I'm not sure what that was all about," Smith said. "It wasn't like he ran and got outrun; he didn't run.
"But this is a new year."
Sean McCarthy is optimistic that Majestic Harbor will give a good account of himself in the San Antonio, based on his solid second to Blueskiesnrainbows, despite Tyler Baze losing his whip in the stretch run.
"I'm not concerned with the distance (a mile and an eighth); I really have no other alternative with him, honestly," McCarthy said. "He doesn't have any conditions. He had the allowance race today (sixth race), which is tough, so we opted for a tough race for $300,000.
"I prefer the distance, so why not take a try? He's doing well, and there's no reason not to. If you don't go here, there's nowhere to go for another four weeks until the Big Cap (March 8), and that would be a long time between races, so we really don't have any other alternatives.
"The loss of the stick had no impact. I think it upset Tyler more than anyone else. He blamed himself, but he didn't need to. The horse kind of surged on a little bit anyway, so losing the stick I don't think cost him anything."
The field for the San Antonio: Willyconker, Fernando Perez, 20-1; American Blend, Joe Talamo, 10-1; Blueskiesnrainbows, Martin Pedroza, 3-1; Majestic Harbor, Tyler Baze, 6-1; Game On Dude, Mike Smith, 3-5; Blingo, Aaron Gryder, 6-1; and Imperative, Kent Desormeaux, 30-1.
'BIG' FUTURE ON THE HORIZON FOR MIDNIGHT HAWK?
Midnight Hawk is big in size and big on ability, two significant attributes in the opinion of Mike Smith, who rides the unbeaten 3-year-old in Saturday's Grade II Robert B. Lewis Stakes.
"He's a colt with a lot of talent," Smith said. "There's a lot to him; he's a big horse, which is good this time of year. He's got room to get even stronger and tighter. He's getting better with every race.
"He's been a little green down the lane when he hears the crowd. He kind of wants to get away from the noise, but he's improving. Other than that, I don't know how good he is yet. We're just going to let him tell us."
Home Run Kitten makes his dirt debut in the Lewis after two starts on turf. "We're going to try it," said trainer David Hofmans. "He's a Kitten's Joy (progeny), and if he adapts to the dirt and the distance, it gives us options. If not, then we'll go back to the grass."
The field for the Lewis: Candy Boy, Gary Stevens, 2-1; Diamond Bachelor, Julien Leparoux, 6-1; Midnight Hawk, Mike Smith, 9-5; Home Run Kitten, Joe Talamo, 15-1; Cool Samurai, Corey Nakatani, 6-1; El Nino Terrible, Edwin Maldonado, 12-1; and Chitu, Martin Garcia, 7-2.
EIGHT IS MORE THAN ENOUGH FOR 'WONDERFUL' JERANIMO
Jeranimo is a rare horse in today's short-attention span society. Not only did he make history by winning the San Gabriel Stakes three times, he is still competing at a world-class level as a full horse at the grand old age of eight.
The durable Florida-bred son of Congaree was seventh, beaten just 3 ½ lengths in the Breeders' Cup Turf Sprint at about 6 ½ furlongs last Nov. 2. In a display of his versatility, he returned to the races on Jan. 4 to win the Grade II San Gabriel at 1 1/8 miles on turf. Next up: Saturday's Grade II San Marcos Stakes at a mile and a quarter on the grass.
"How many full eight year olds do you know right now who are still running at this level," trainer Mike Pender asked rhetorically. "The San Gabriel probably was one of his best races even though he didn't top a hundred Beyer (he earned a 98).
"He's a wonderful horse, to win the San Gabriel three times. Around the barn, we all agree that he's part human. He plays games with us; he's like a little puppy. He's always looking for something to do, something to stimulate himself.
"We play games with him and he looks forward to the interaction. But he's so spoiled, we worry that when his career ends, he'll become depressed away from the race track, because he really has a home and a family here.
"Even when I gave him a three-month break during his 4-year-old year, I visited him on the farm and he was not happy. The quicker we got him back to the track, the better."
In 39 career starts, Jeranimo has an 11-6-5 record with earnings of $1,521,364 for owners Robert LaPenta and B.J. Wright.
The San Marcos field: Slim Shadey, Corey Nakatani, 6-1; Vagabond Shoes, Victor Espinoza, 9-2; Mr T Bird, Tyler Baze, 12-1; Utopian, Jose Valdivia Jr., 20-1; Power Foot, Edwin Maldonado, 15-1; Jeranimo, Rafael Bejarano, 7-2; Lucayan, Mike Smith, 6-1; Segway, Flavien Prat, 20-1; Would You, Irving Orozco, 30-1; Bio Pro, Mario Gutierrez, 8-1. Si Sage, Martin Garcia, 20-1; Temeraine, Gary Stevens, 6-1; and Dubai You X Y Z, Brice Blanc, 6-1. Artic North was scratched.
ESPINOZA DEBUTS AT LOS AL TO WORK CALIFORNIA CHROME
The Kentucky Derby is still three months away, but Victor Espinoza is hopeful both he and California Chrome can make it to the 140th Run for the Roses on May 3.
Hard to believe it's going on 12 years since Espinoza scored a 20-1 Derby upset in 2002 when he piloted War Emblem to a front-running victory for trainer Bob Baffert.
Art Sherman trains California Chrome, a 3-year-old California-bred son of Lucky Pulpit owned and bred by Martin Perry and Steven Coburn. Espinoza has ridden California Chrome twice, registering impressive daylight wins against Cal-breds each time, in the King Glorious at Hollywood Park and the California Cup Derby at Santa Anita.
Next up: open company in the Grade II San Felipe Stakes on March 8.
"He's very consistent," said agent Brian Beach in evaluating the 41-year-old Espinoza's success this meet which has placed him among the top five in victories. "People know what they're going to get from him. He's not one of the young guys; he's not one of the old guys.
"He's kind of in between, and I think that has some appeal. He's got experience, but also youthful enthusiasm. He also rides this track very well and I think that helps, too."
Reflecting on his Derby win a dozen years ago, Espinoza said, "It seems like it just happened. I don't know where the time went. But I'm excited about California Chrome."
While a win in the Kentucky Derby would be his second, Espinoza will experience a first in his career of more than 15 years come Saturday.
"Tomorrow we'll have our first foray to Los Alamitos to work California Chrome," Beach said. "That should be an adventure, because Victor's never even seen the place before."
FINISH LINES: A Roast & Toast honoring veteran agents George O'Bryan, Ivan Puhich and Vince DeGregory will be held at Sirona's Sports Bar at Santa Anita following the last race on Feb. 23. Dinner tickets are $50. For further information, contact Tom Knust at 626 390-4900 . . . Trainer Simon Callaghan reports that Las Virgenes winner Fashion Plate is doing well as she trains up to the Grade I, $400,000 Santa Anita Oaks on April 5 . . . Multiple graded stakes winner Bright Thought, former world record holder for a mile and a half on turf, worked four furlongs on Santa Anita's main track Thursday in 47.20 under ex-jockey Pedro Arambula. "He galloped out (five furlongs) in 59 4/5," trainer Jorge Gutierrez said . . . This ruling from the California Horse Racing Board stewards issued today: "Jockey Patrick Valenzuela, having failed to appear for a hearing alleging violation of CHRB rule #1872 (failure to fulfill jockey agreement), is suspended for violation of CHRB rule #1547 (failure to appear). During the term of suspension, all licenses and license privileges of Patrick Valenzuela are suspended . . . Mr. Valenzuela is denied access to all premises in this jurisdiction." . . . Early congratulations to trainer Bruce Headley, who turns 81 on Valentine's Day, Feb. 14 . . . On Presidents' Day, Feb. 17. Santa Anita celebrates the holiday with another popular Dollar Day. Beers, sodas and hot dogs will be just a buck apiece. First post time is 12:30 p.m.
SANTA ANITA STATISTICS
(Current Through Thursday, Feb. 6) Jockey Mts 1st 2nd 3rd Win% Money Won Rafael Bejarano 161 39 45 21 24% $2,265,384 Mike Smith 80 24 7 12 30% $1,470,902 Joe Talamo 148 22 22 21 15% $1,159,370 Corey Nakatani 100 17 16 16 17% $982,678 Victor Espinoza 97 15 14 15 15% $970,620 Tyler Baze 103 15 7 13 15% $549,484 Irving Orozco 102 14 14 20 14% $506,354 Martin Garcia 84 13 14 10 15% $679,840 Edwin Maldonado 86 10 8 17 12% $408,206 Gary Stevens 35 9 6 6 26% $923,180 Drayden Van Dyke 48 7 7 7 15% $229,800 Agapito Delgadillo 48 6 7 1 13% $148,300 Martin Pedroza 57 6 4 9 11% $345,198 Ignacio Puglisi 14 4 0 1 29% $64,650 Mario Gutierrez 77 3 10 9 4% $299,628 Kayla Stra 32 3 3 4 9% $73,250 Saul Arias 30 3 1 4 10% $87,530 Flavien Prat 15 3 0 1 20% $91,860
Trainer Sts 1st 2nd 3rd Win% Money Won Bob Baffert 64 17 9 11 27% $1,338,880 Jerry Hollendorfer 64 16 12 12 25% $1,238,734 Doug O'Neill 92 10 12 9 11% $492,428 Peter Miller 55 10 5 9 18% $678,496 Tom Proctor 31 10 5 6 32% $578,020 Mike Puype 40 7 8 4 18% $322,560 Jeff Mullins 35 7 7 4 20% $187,560 Jeff Bonde 27 7 3 6 26% $208,760 Ron Ellis 17 6 4 3 35% $232,300 Robertino Diodoro 19 6 2 3 32% $104,750 John Sadler 62 5 15 9 8% $452,584 Michael Pender 24 5 4 5 21% $234,180 Vann Belvoir 20 5 2 3 25% $112,130 Simon Callaghan 16 5 2 1 31% $384,120 Richard Mandella 21 5 2 1 24% $285,990 Marty Jones 19 5 1 2 26% $178,460 Gary Mandella 14 5 1 0 36% $182,478