• IF SPECHT'S AT SANTA ANITA, IT MUST BE CAL CUP DAY • MOBILIZED DOING WELL FOR CALIFORNIA CUP SPRINT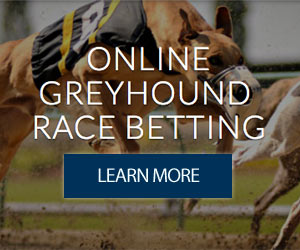 • SMITH: DIRT 'GREENER' THAN GRASS IN SANTA MONICA • ECLIPSE CHAMP SHARED BELIEF MISSES ANOTHER WORKOUT
SPECHT INVADES FROM BAY AREA FOR SUNSHINE MILLIONS CAL CUP DAY
Like Punxatawney Phil on Ground Hog Day, Steve Specht pops up like clockwork at Santa Anita on Sunshine Millions California Cup Day.
The popular event focusing on California-breds will be presented on Saturday, and the Bay Area-based trainer has three horses entered on the card featuring six stakes races: Marks Mine in the $125,000 Sunshine Millions Filly & Mare Turf Sprint; Alasharchy in the $200,000 California Cup Oaks; and Unusual Meeting in the $250,000 California Cup Turf Classic presented by City National Bank.
Specht trains each horse for Mr. and Mrs. Larry D. Williams, prominent owners and breeders for many years in the Golden State. Each horse will be ridden by Northern California-based jockey Frank Alvarado.
"Alasharcy is doing well; she'll be tough," Specht said of the daughter of Decarchy-Alashir's World. "I was disappointed because I couldn't get a race for her earlier; she hasn't run for a couple months (since winning at Golden Gate on Nov. 29). I tried to get a race up there a month ago, but it didn't fill.
"She's a very fast filly. She'll probably be on the lead. If somebody gets crazy, she can sit off, if need be. But she runs hard every time. She very seldom runs a clunker."
Specht's signature victory came in the then-$1 million Sunshine Millions Classic in 2007 with 33-1 outsider McCann's Mojave at Gulfstream Park.
"That was the biggest win of my career," said Specht, who trained the late multiple graded stakes winner for owner/breeder Mike Willman, Publicity Director at Santa Anita.
Specht had high praise for the Williamses and their dedication and loyalty to California racing. "They've been in it a long time," he said. "Most of these horses, I've trained their mothers. Mr. and Mrs. Williams are very good people. Training for them is the best job I've ever had."
The field for the Filly & Mare Turf Sprint: Kathleen Rose, Corey Nakatani, 12-1; Journey On, Martin Pedroza, 9-2; Heat Du Jour, Patrick Valenzuela, 12-1; Marks Mine, Frank Alvarado, 9-2; Runfasterelse, Julien Couton, 12-1; Sudden Sunday, Tyler Baze, 20-1; This Means War, Joe Talamo, 4-1; Unusual Hottie, Rafael Bejarano, 7-2; Warren's Flasher, Alex Bisono, 20-1; Tribal Spy, Irving Orozco, 8-1; and Ciao Bella Luna, Kent Desormeaux, 9-2.
The field for the Oaks: Norastone, Alonso Quinonez, 12-1; Susans Express, Kent Desormeaux, 30-1; Harlington's Rose, Tyler Baze, 30-1; Alasharchy, Frank Alvarado, 6-1; Chilada, Martin Pedroza, 20-1; Princess Genevieve, Mike Smith, 6-1; Kukaluka, Gary Stevens, 12-1; Sprague River, Joe Talamo, 9-2; Sprouts, Mario Gutierrez, , 6-1; Rovenna, Victor Espinoza, 6-1; Water Issues, Martin Garcia, 20-1; Cal Gal, Irving Orozco, 12-1; Swiss Lake Yodeler, Rafael Bejarano, 7-2; and Anniversary Kitty, Corey Nakatani, 8-1.
The field for the Turf Classic presented by City National Bank: Summer Hit, Rafael Bejarano, 7-2; Affrettando, Orlando Mojica, 20-1; Lucky Primo, Martin Garcia, 15-1; Empty Headed, Alonso Quinonez, 10-1; Huntsville, Mike Smith, 5-1; Weewinnin, Joe Talamo, 8-1; Jules Journey, Gary Stevens, 5-1; Tiz a Minister, Saul Arias, 6-1; China Prince, Corey Nakatani, 12-1; Unusual Meeting, Frank Alvarado, 20-1; Stoney Fleece, Victor Espinoza, 8-1; Hittheroadrunning, Tyler Baze, 20-1; Jonny's Choice, Patrick Valenzuela, 30-1; and Maybe Tuesday, Kent Desormeaux, 8-1.
Santa Anita presents the California Wine Festival on Cal Cup Day. Fans can experience the best wine regions in the state by sampling fine wine and food pairings at The Great Race Place. Visit http://www.santaanita.com/events for details.
OLD DOG TRIES NEW TRICK IN CAL CUP SPRINT
California-bred Mobilized has run well in open company, but never on dirt and only three times at six furlongs.
No. 4 comes Saturday in the $125,000 Donald Valpredo California Cup Sprint, when the 8-year-old Soul of the Matter horse makes his dirt debut.
"He's doing really well," trainer Gary Mandella said of Mobilized, who was sixth in the Grade III Native Diver at nine furlongs on Hollywood Park's Cushion Track last Dec. 14.
"My plan wasn't to run him until the Sensational Star (at about 6 ½ furlongs on turf Feb. 22) because he's run down the hill, and he's never run on dirt in his life. But when I moved over here from Hollywood, he's been training really well, so I figured I might as well take a shot and see what happens . . . six furlongs is not his ideal distance."
There is a kinship storyline here, since Soul of the Matter was trained by Gary's father, Hall of Fame conditioner Richard Mandella. "Mobilized is nothing like Soul of the Matter," Gary said. "They couldn't be more different, although Mobilized is a good horse. I'm really proud that he's made 32 starts. Today, very few horses have that kind of longevity.
"He's been with me since he was a 2-year-old, so he's kind of my The Tin Man," Gary said in a reference to the venerable multiple Grade I stakes winner trained by his father, who saddled The Tin Man to win the Grade I Shoemaker Mile in 2007 as a 9-year-old.
"As a 2-year-old, in his second race, Mobilized fractured his right hind ankle. We put one screw in it and it set so well, we left it. He still has it to this day and he's perfectly sound with it."
Owned by the Double JH Stable of Janice and Jerry Hawthorne of Newport Beach and the Estate of Robert Reseigne, Mobilized has a 6-1-9 record with earnings of $428,090.
Papa Mandella, meanwhile, remembers Soul of the Matter well. Owned and bred by songwriting icon Burt Bacharach, Soul of the Matter lost the 1996 Dubai World Cup by a half-length to the mighty Cigar.
Later that year, Mandella gained a sense of revenge when his Dare and Go ended Cigar's 16-race winning streak in the Pacific Classic at Del Mar.
The field for the Donald Valpredo California Cup Sprint: Follini, Joe Talamo, 12-1; Ourwestcoastghost, Abel Cedillo, 20-1; Luckarack, Martin Pedroza, 6-1; Coach Bob, Kent Desormeaux, 20-1; Mobilized, Corey Nakatani, 8-1; Cyclometer, Mike Smith, 2-1; Kate's Event, Victor Espinoza, 6-1; Spirit Rules, Iggy Puglisi, 6-1; and Big Macher, Rafael Bejarano, 6-1.
Lakerville was scratched.
SMITH OPTIMISTIC ABOUT SCHERZINGER FOR SANTA MONICA
Scherzinger's only dud in a six-race career came on turf, when she finished seventh and last after a slow start at Hollywood Park last November. Take it from Mike Smith, who rides her in Saturday's Grade II Santa Monica Stakes for older fillies and mares at seven furlongs on the main track, she's much better than that. It will mark the first stakes race for Scherzinger.
"You can throw that race out completely," said the Hall of Fame rider, whose mounts have earned more than $1.2 million so far this meet.
"It's not that she probably couldn't run on grass; she didn't know what to do on it," Smith said. "She came back after that and ran extremely well (winning on Santa Anita's traditional dirt Jan. 2), and she's doing well. She deserves a chance, and I think she'll have a big one."
The field for the Santa Monica, the fourth race on a 10-race card that starts at 12 noon: Iotapa, Rafael Bejarano, 9-2; Teddy's Promise, Victor Espinoza, 2-1; Lexington Pearl, Joe Talamo, 6-1; Heir Kitty, Gary Stevens, 3-1; Socialbug, Martin Garcia, 9-2; Scherzinger, Mike Smith, 4-1; and Winding Way, Tyler Baze, 12-1.
Socialbug worked six furlongs Friday in 1:12 for Bob Baffert, indicating she would be scratched from the Santa Monica.
'NO NEWS' ON TRIPLE CROWN HOPEFUL SHARED BELIEF
Unbeaten Triple Crown contender Shared Belief, who missed a scheduled workout Jan. 12 due to an abscess in his right front foot, reportedly was set to work this morning but did not. Asked Friday morning for an update on the gelding's status, Jerry Hollendorfer said, "There is no update." When approached again later, the Hall of Fame trainer said, "I don't have any news for the next 15 days."
Named champion male 2-year-old of 2013 last Saturday, Shared Belief had been scheduled to make his 3-year-old debut in the Grade II Robert B. Lewis Stakes on Feb. 8.
FINISH LINES: Not only are Rafael Bejarano and Mike Smith one-two in wins at Santa Anita through 19 days, they are first and second nationally in purse earnings through Jan. 21 with $951,144 and $916,848, respectively. Other Santa Anita-based jockeys nationally ranked are Gary Stevens, Joe Talamo, Victor Espinoza and Corey Nakatani . . . Fans at Santa Anita on Sunday, Feb. 2, can enjoy "The Big Game" matching the Denver Broncos and the Seattle Seahawks, and partake of bargain eats as well. Not only is general admission to the track that day just a buck, but beers, sodas and hot dogs are also available at a dollar apiece. Early first post time is 11 a.m. Gates open at 9 a.m. With Promo Code YARD, fans can get the following for only $10: all you can eat buffet; half-priced drinks and $1 beers; seating area in Sirona's; and your first drink included. Go to santaanita.com/events for further information.
SANTA ANITA STATISTICS
(Current Through Thursday, Jan. 23)
Jockey Mts 1st 2nd 3rd Win% Money Won Rafael Bejarano 117 26 32 17 22% $1,449,814 Mike Smith 56 22 6 7 39% $1,213,648 Joe Talamo 107 13 17 16 12% $697,392 Corey Nakatani 65 13 10 8 20% $643,672 Irving Orozco 74 12 9 12 16% $368,528 Martin Garcia 57 10 9 8 18% $443,460 Victor Espinoza 69 9 9 11 13% $531,150 Edwin Maldonado 63 8 4 13 13% $292,484 Tyler Baze 63 6 6 8 10% $251,870 Gary Stevens 22 6 4 3 27% $546,820 Agapito Delgadillo 39 5 5 1 13% $118,780 Martin Pedroza 39 5 2 6 13% $294,378 Mario Gutierrez 62 3 8 9 5% $269,188 Drayden VanDyke 31 3 5 6 10% $115,980 Kayla Stra 24 3 3 3 13% $61,340 Ignacio Puglisi 9 3 0 1 33% $45,780
Trainer Sts 1st 2nd 3rd Win% Money Won Bob Baffert 46 15 6 8 33% $1,124,950 Jerry Hollendorfer 40 13 9 6 33% $790,848 Doug O'Neill 72 8 9 8 11% $399,538 Peter Miller 37 7 1 6 19% $460,616 Jeff Mullins 24 6 5 3 25% $151,950 Tom Proctor 24 6 4 6 25% $445,970 Mike Puype 30 4 6 4 13% $189,410 Mark Glatt 23 4 5 2 17% $142,790 Mike Pender 18 4 3 4 22% $213,380 Robertino Diodoro 16 4 2 3 25% $74,570 Vann Belvoir 14 4 2 2 29% $87,970 Simon Callaghan 14 4 2 1 29% $203,870 Ron Ellis 10 4 1 2 40% $132,650