• CHROME COUNTDOWN IN ITS FINAL STAGES • BUSY SATURDAY FOR KEITH DESORMEAUX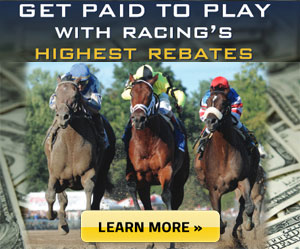 • WINSTAR MULLS CLASSIC FOR EXAGGERATOR
ESPINOZA: CHROME IS THE BEST HORSE
Perhaps Victor Espinoza's most natural trait is his easy going, roll-with-the-punches attitude.
Sitting on a couch opposite David Letterman before millions of TV viewers or on California Chrome in a million dollar race, the self-described "happy Mexican" is as soothing as Sinatra's phrasing.
Espinoza will ride California Chrome in Saturday's Awesome Again Stakes for the 17th straight race. He has won 12.
"He's better than ever now and the way he's run the last three times shows that," Espinoza said. "He looks outstanding, but we'll see what happens. Every race is different. For me, I just go race by race and whatever happens, win or lose, to me he's still the best horse.
"The most important thing is that he comes out of the race healthy and stays in one piece. That's it."
Friday morning, Chrome schooled at the gate and galloped a mile and three-quarters.
The field for the Awesome Again, the seventh of nine races with a 12:30 p.m. first post: California Chrome, Victor Espinoza, 2-5; Dortmund, Rafael Bejarano, 5-2; Hoppertunity, Flavien Prat, 6-1; Win the Space, Gary Stevens, 20-1; Soi Phet, Kent Desormeaux, 30-1; El Huerfano, Martin Pedroza, 50-1; and Hard Aces, Santiago Gonzalez, 15-1.
The Awesome Again is one of five Grade I, "Win and You're In" Breeders' Cup
Challenge events on the second day of Santa Anita's 23-day Autumn Meet.
NBCSN will air the Awesome Again in a two-and-a-half-hour telecast that starts at 2:30 p.m. Pacific Time.
Santa Anita hosts the Breeders' Cup World Championships for an unprecedented ninth time on Nov. 4 and 5.
Supporting the Awesome Again are the Zenyatta Stakes for fillies and mares, three and up, at 1 1/16 miles; the FrontRunner Stakes for two-year-olds at 1 1/16 miles; the Chandelier Stakes for two-year-old fillies at 1 1/16 miles; and the Rodeo Drive Stakes for fillies and mares, three and up, at 1 ¼ miles on turf.
Victory gives the winning horse in each race a fees paid berth to its respective Breeders' Cup event.
Next Saturday, Oct. 8, the Grade I Santa Anita Sprint Championship for three year olds and up at six furlongs will serve as a springboard to the $1.5 million TwinSpires Breeders' Cup Sprint on Nov. 5.
DESORMEAUX DUO GETS DISTANCE TEST IN FRONTRUNNER
Keith Desormeaux has horses entered in four races Saturday, including Straight Fire and Vibe in the FrontRunner Stakes and Decked Out in the Rodeo Drive Stakes.
Seven two-year-olds were entered in the 1 1/16-mile FrontRunner, seeking to prove they can successfully negotiate two turns for the first time.
"Street Fire is obviously talented and we're hoping he can stretch his speed to a mile and a sixteenth, but it's not written in stone," Desormeaux said. "We'll have to see how he does in the race. I wish I could say that there's no doubt he can get a distance, but I'm not sure.
"Vibe, there's no doubt he can get the distance, but I don't know how fast he is, so we're just taking a shot. It's a short field; he's got a great post position."
As for Decked Out, Desormeaux is cautiously optimistic.
"It's a tall order," he said, "first time against older horses, it's another eighth of a mile, but since she's run some great numbers and the Breeders' Cup Filly & Mare Turf is right here in our backyard, why not take a chance at glory? That's what we're doing."
The FrontRunner, which goes as race six: Gormley, Victor Espinoza, 8-1; Plum Dandy, Mike Smith, 8-1; Secret House, Santiago Gonzalez, 20-1; Midnight Pleasure, Martin Garcia, 6-1; Straight Fire, Flavien Prat, 9-5; Klimt, Rafael Bejarano, 6-5; and Vibe, Kent Desormeaux, 20-1.
FINISH LINES: Future plans are on hold for Santa Anita Derby, Preakness and Haskell winner Exaggerator, who finished seventh in the Pennsylvania Derby last Saturday. "He's on his way to WinStar (Farm in Versailles, Ky. from Churchill Downs) as we speak," trainer Keith Desormeaux said Friday morning at Santa Anita. "He's going there for a freshening and we'll huddle up with their people to see if the (Breeders' Cup) Classic is still under consideration, but we're not sure yet. He's in WinStar's hands now." . . . Santa Anita Handicap and Gold Cup winner Melatonin, training up to the Breeders' Cup Classic on Nov. 5, is scheduled to work six furlongs Sunday morning for David Hofmans . . . Bob Baffert seeks his eighth win in the FrontRunner Stakes when he sends out Klimt tomorrow. He won the race last year with American Pharoah . . . Jose Mercado, groom to the great John Henry when he was on his Hall of Fame roll with Ron McAnally, will present a trophy to the winning connections of Sunday's Grade II, $200,000 John Henry Stakes. . . John Doyle, 2010 NHC champion ($500,000), and Santa Anita Simulcast host Megan Devine, will be Tom Quigley's guests, Saturday and Sunday, respectively, 11:20 a.m. in the East Paddock Gardens . . . Santa Anita offers attractive and potentially game-changing guaranteed exotic wagering pools during the Autumn Meet, notably: $300,000 Late Pick 4 opening day; $750,000 Late Pick 4 and $100,000 Pick 6 this Saturday, Oct. 1; $500,000 Late Pick 4 and $100,000 Pick Six Sunday. Oct. 2; $300,000 Late Pick 4 Thursday, Fridays and Monday, Oct. 10 following opening weekend; and $500,000 Late Pick 4 and $100,000 Pick 6 Saturdays and Sundays following opening weekend . . . Santa Anita hosts Oktoberfest Trackside tomorrow. Beer, Oktoberfest-themed games, German-inspired cuisine, beer tasting, a Santa Anita Park trucker cap, souvenir steins and more will be available.