• PETER EURTON TRAINEE HAS 'GIANT' EXPECTATIONS • MAJESTIC HEAT SET FOR WIN AND YOU'RE IN RODEO DRIVE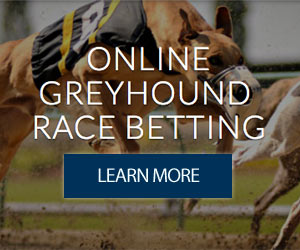 • FREE SHUTTLE SERVICE TO SANTA ANITA STARTS TODAY • LOS ANGELES TIMES NEWSLETTER DEBUTS STARTING TODAY • JOHN MORRIS GOLF TOURNAMENT WILL BENEFIT THE PDJF
GIANT EXPECTATIONS EYES SANTA ANITA SPRINT CHAMPIONSHIP
Giant Expectations, who registered a mild surprise at 9-2 in winning the Grade II Pat
O'Brien at Del Mar Aug. 26, his first-ever stakes start, is on course for the Grade I Santa Anita Sprint Championship a week from Saturday, Oct. 7.
The Sprint Championship is a Win and You're In race for three-year-olds and up at six furlongs, giving the winner a fees-paid berth to the Breeders' Cup come Nov. 3 and 4.
"We hope to follow Goldencents," trainer Peter Eurton said, alluding to the Doug O'Neill trainee that was second in the 2013 and 2014 Santa Anita Sprint Championship before winning the Breeders' Cup Dirt Mile both of those years.
"He'll have a little half-mile blowout tomorrow and race a week later," Eurton said.
Giant Expectations, a New York-bred colt by Frost Giant, has three wins from 10 career starts with earnings of $253,200.
Eurton's other graded stakes-winning sprinter, Kobe's Back, worked six furlongs Friday morning in 1:14.20 for the $70,000 Comma to the Top Stakes at one mile on Oct. 28.
MAJESTIC HEAT EYES GRADE I PLACING IN RODEO DRIVE
Majestic Heat, a consistent five-year-old Unusual Heat mare trained by Richard Mandella, is one of two entrants for the Hall of Fame trainer in Saturday's Grade I, $300,000 Win and You're In Rodeo Drive Stakes, a mile and a quarter turf test for fillies and mares, three and up. Mandella also will send out last year's Rodeo Drive winner, Avenge.
"Majestic Heat tries hard and is very talented," said part owner Madeline Auerbach, who also is second Vice Chairman on the California Horse Racing Board. "Richard has given her plenty of time to do everything the way she's supposed to do it.
"She won the SolanaBeach (on Aug. 11) and Richard's a big believer in giving her time, so the first thing he did was give her a break. He sent her out and let her clear her mind.
"We're pleased with her and would love to get a Grade I placing."
Majestic Heat won the Solana beach for the second straight year, and, in a racing oddity, each time by a nose.
As for her sire, the recently deceased mega-stallion Unusual Heat, Auerbach is the first to admit he's a story unto himself.
"We don't have enough hours in the day to go down that path," she said.
The field for the Rodeo Drive, race nine of 11: Frenzified, Santiago Gonzalez, 20-1; Goldy Espony, Mike Smith, 8-1; Responsibleforlove, Joe Talamo, 6-1; Majestic Heat, Drayden Van Dyke, 8-1; Avenge, Flavien Prat, 3-1; Amboseli, Victor Espinoza, 20-1; Beau Recall, Rafael Bejarano, 8-1; Decked Out, Kent Desormeaux, 5-1; Kiss Me Now, Martin Garcia, 20-1; and Goodyearforroses, Corey Nakatani, 5-2.
LOS ANGELES TIMES RACING NEWSLETTER AVAILABLE STARTING FRIDAY
Good news from the Los Angeles Times for racing fans: the publication is presenting its racing newsletter starting today at Santa Anita that will provide previews of feature races at local tracks and a roundup of happenings around the country.
At the core of its coverage will be entries and results that will include full charts, which is an expansion of what is available in its print edition. It will arrive to inboxes five times a week, meaning race days and at the end of the race week, so charts will be included.
The newsletter, written by Times Deputy Sports Editor John Cherwa, marks a quick, free and thorough way for horse devotees to start their day. And it all begins today, opening day of Santa Anita's 19-day Autumn Meet.
JOHN MORRIS GOLF CLASSIC BENEFITS PERMANENTLY DISABLED JOCKEYS' FUND
The sixth annual John Morris Golf Classic, originally staged in Lexington, Ky., will be held for the first time at Santa Anita Golf Course in Arcadia on Tuesday, Oct. 10. Proceeds will benefit the Permanently Disabled Jockeys' Fund (PDJF), Easter Seals Cardinal Hill and Project Walk (Spinal Cord Rehabilitation Center). One hundred percent of the charity proceeds will go to benefit these three charities.
Tournament registration is at 10:30 a.m., with an 18-hole shotgun start at 12:30 p.m. Fees also include cart, lunch, refreshments, prizes and there will be a reception (that includes a silent auction) immediately following the tournament. Prices are $175 per player or $600 per team. All fees must be paid by Oct. 10 in order to participate. For more info, visit http://www.santaanita.com/events/johnmorrisgolfclassic/, or call (626) 574-RACE.
FINISH LINES: The life of former trainer Sarah "Sally" Lundy, who died at age 63 in August, will be celebrated at Santa Anita's 100 to 1 Club 11:30 a.m. Wednesday, Oct. 11. Lundy trained in New York and also was assistant to the late Hall of Fame trainer Bobby Frankel. Her family has requested that in lieu of flowers, donations be made in her name to Old Friends in Kentucky . . . Slam Dunk Racing's Nick Cosato will replace clocker Andy Harrington on Tom Quigley's handicapping seminar Saturday, 11:20 a.m. in the East Paddock Gardens. An emergency caused Harrington to cancel . . . Retired Los Angeles Times racing reporter Bill Christine will be on hand Saturday to sign his new book entitled "Bill Hartack—The Bittersweet Life of a Hall of Fame Jockey." Published by McFarland and available at Barnes & Noble, Christine's book chronicles the life of the legendary Hartack, who along with Eddie Arcaro, won a record five Kentucky Derbies throughout his meteoric career. Christine will greet well wishers and sign copies of the book Saturday beginning at 10:30 a.m. outside Champions! Gifts & Apparel.