• HOPPERTUNITY RETURNS IN 'FORMIDABLE' GOLD CUP • KOBE'S BACK AND SO IS STEVENS FOR TRIPLE BEND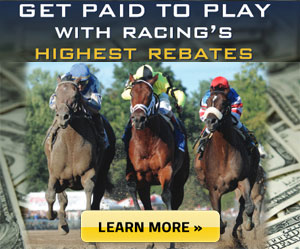 • NYQUIST WORKS BEFORE SATURDAY'S FIRST RACE • TWO RIVALS HELPED SAVE HORSES AMID WILDFIRES
GOLD CUP DISTANCE SHOULD SUIT HOPPERTUNITY Bob Baffert, who was on the fence at best last week about running Hoppertunity in Saturday's Grade I Gold Cup at Santa Anita, decided to enter after the five-year-old by Any Given Saturday after the horse worked six furlongs last Saturday in 1:12.20.
Hoppertunity, who has not raced since finishing third in the Dubai World Cup on March 26, drew post position six in the mile and a quarter Gold Cup, a Breeders' Cup "Win and You're In" race that offers $500,000 in prize money.
"He worked nicely, and I thought, 'Well, I want to run him here and then the Cougar at Del Mar (the $100,000 Cougar II Handicap, a Grade III race at 1 ½ miles July 24)," Baffert said Thursday morning.
"He's a mile and a quarter horse, but even if he doesn't win, the Gold Cup should set him up for (whatever is next)."
Hoppertunity is winless in three tries at a mile and a quarter, although not disgraced by any means. He missed by a nose behind Hard Aces in last year's Gold Cup, was a distant fourth to Beholder in the Pacific Classic, and third in the World Cup.
Owned by Mike Pegram, Karl Watson and Paul Weitman, the consistent Hoppertunity has a 5-6-4 record from 19 starts with earnings of $2,872,675.
Peter Eurton, meanwhile, is hopeful Second Summer continues on his winning ways in the Gold Cup. The Summer Bird gelding captured his first stakes win last out, winning the Grade II Californian on May 22, but Eurton feels the Gold Cup presents a far stiffer challenge. "With Hoppertunity now in," Eurton said, "it's turned out to be a very formidable race."
The field for the Gold Cup, the ninth and final race: Bal a Bali, Flavien Prat, 9-2; Second Summer, Mario Gutierrez, 4-1; Hard Aces, Santiago Gonzalez, 6-1; Lieutenant Colonel, Martin Garcia, 8-1; Win the Space, Gary Stevens, 20-1; Hoppertunity, Mike Smith, 3-1; Melatonin, Joe Talamo, 7-2; and Imperative, Rafael Bejarano, 6-1.
Lieutenant Colonel also is nominated to the Grade III, $300,000 Prairie Meadows Cornhusker Handicap in Altoona, Iowa, on July 2.
Santa Anita offers a Gold Cup Trackside package that includes a 2016 Breeders' Cup World championships Friday General Admission pass, and more.
Other featured events this Saturday are the KROQ Concert and Brewfest, a Gold Cup Betting Challenge and the Guest Chef Series in the Chandelier Room. For more information, visit http://www.santaanta.com/events.
STEVENS EXPECTS 'KOBE' TO SHOW UP IN TRIPLE BEND Kobe's Back may not win Saturday's Grade I Triple Bend Stakes, but one thing seems certain: he'll come a-runnin' late.
The five-year-old Flatter horse trained by Peter Eurton for the C R K Stable of Lee and Susan Searing typically overcomes a slow start and picks up his rivals in the stretch. Regular rider Gary Stevens expects The Gray Ghost to do the same thing in the seven furlong Triple Bend, which offers $300,000 in purse money.
"He always shows up," said Stevens, just back from riding full time in Kentucky. "The question is how he's going to perform out of the gate. He is what he is. There's nothing I can do about it, nothing Pete can do about.
"We just hope he breaks in the same area code (with the rest of the field). He always runs his race and he's been training great. His workouts leading up to this race have been good. Iggy (Puglisi) has been working him for me while I've been gone. The reports coming back to me have been great.
"I always light up when I get to ride him. It's fun, and I enjoy it."
The Triple Bend: Clever Royal, Martin Pedroza; Kobe's Back, Gary Stevens; Cautious Giant, Fernando Perez; Lord Nelson, Rafael Bejarano; Ambitious Brew, Kent Desormeaux; Subtle Indian, Mike Smith; Home Run Kitten, Joe Talamo; and Coastline, Tyler Baze.
CHAMPION NYQUIST TO WORK BEFORE SATURDAY'S FIRST RACE Eclipse Champion Nyquist, who has been idle since running third in the Preakness Stakes May 21 and who was undefeated in eight career starts following his victory in the Kentucky Derby May 7, will work five furlongs prior to Saturday's first race, according to trainer Doug O'Neill.
With first post time at 1:30 p.m., Nyquist is scheduled to come onto Santa Anita's main track at approximately 12:45 p.m.
"It's Gold Cup Day at Santa Anita and Paul (Reddam, owner) feels like this is a great opportunity to share Nyquist with all of our fans and to help promote the sport," said O'Neill. "The horse is doing tremendous. He worked a half mile last Friday and the timing for this work is perfect. Mario (regular rider, Gutierrez) is going to breeze him and we'll let him gallop out an extra eighth."
(Last Friday's half mile work, his first since the Preakness, was timed in 48.60, breezing, by Santa Anita clockers).
Nyquist, whose ultimate objective this year is the $6 million Breeders' Cup Classic at Santa Anita Nov. 5, and who is currently being pointed to one of any number of races, primarily back east, will come through Santa Anita's Paddock Gardens prior to coming on to the main track via the tunnel just east of the Winner's Circle.
A Kentucky-bred colt by Uncle Mo, out of the Forestry mare Seeking Gabrielle, Nyquist has amassed earnings of $5,119,200. In addition to the Kentucky Derby, his Grade I wins include the Florida Derby, Breeders' Cup Juvenile, FrontRunner Stakes and Del Mar Futurity.
With Santa Anita's admission gates opening at 11:30 a.m. on Saturday, the public will have ready access to last year's Eclipse Champion Juvenile Male.
TWO RIVALS HELP SAVE HORSES FROM WILDFIRE (Reprinted from the Pasadena Star-News) By Courtney Tompkins, The Pasadena Star-News When two brush fires erupted in the mountains above the San Gabriel Valley earlier this week prompting mandatory evacuations in some cities, residents moved quickly, taking clothes, their pets and a few important documents with them to safer ground.
As the winds picked up Monday afternoon, pushing flames dangerously close to several farms in the foothills, the calls from concerned horse owners began to roll in.
There were nearly 200 horses that needed to be evacuated and not much time to do it.
"The fire was so close to the ranches there in the mountains, so there was a real sense of urgency because it was so hot and dry with the potential to move so quickly," said Mike Willman, a spokesman for Santa Anita Park.
Two rival horse transport companies pooled their resources, sending drivers into treacherous territory to safely remove the animals from the fire zone.
As smoke filled the air and helicopters hovered overhead, the horses were led out of their stables and into waiting horse hauling trailers.
Kerrie Cargill, who owns KC Horse Transport, described it as a sort of organized chaos. "I had two drivers come off of vacation to help and I had drivers sleeping at Santa Anita in their trucks so if something happened during the night they could get there quickly," she said.
The toughest thing, she said, was moving so many horses without a plan.
Cargill reached out to Tom Hubbard, owner of Bob Hubbard Horse Transport, and together the pair secured seven trucks, each with a maximum capacity of 15 horses.
"All of our guys just jumped in," Cargill said. "It takes manpower to move that many horses that quickly."
Some workers from Santa Anita also headed up the mountain to help save horses from rival stables, she said.
Allen Severinsen, a booking agent for Hubbard, said in the normal scheme of things these companies rarely work together. "This is different," he said. "In the horse world, people will do what they have to do in times of crisis and that's because we all love the horse."
Although he's not a driver by trade, Severinsen does have the required license to drive a horse truck or trailer so he worked alongside Cargill and her team late Monday and into Tuesday, driving load after load away from the fires.
He said they evacuated horses from various ranches in the area including the Encanto Equestrian Center in Duarte, Rainbow Ranch in Azusa and Bliss Canyon Thoroughbred Farms in Bradbury. Some were taken to vacant stables at Santa Anita Park while the rest were transported to the Fairplex in Pomona.
Renee Hernandez, a spokeswoman for Fairplex, said the facility had taken in 200 horses as of Wednesday morning. It took in a healthy mix of racehorses, show horses and even some pet horses, she said.
"When this all started on Monday it was pretty hectic around here," she said.
Citrus Feed Co. in La Verne donated food and bedding for the horses and helped ready the stalls for the animals' arrival.
"The whole community just jumped in to help," Cargill said. "It was heartwarming to see."
Evacuation orders were lifted for some Duarte residents Wednesday, but Los Angeles County sheriff's Cmdr. David Halm said RVs, trailers and livestock such as horses won't be allowed in because the fire department needs to be able to operate its vehicles in neighborhood streets in case a fire breaks out.
Hubbard and Cargill said they are on standby, waiting for word from local authorities to go pick up the horses and take them home.
For now, Hernandez said the horses have all been fed and appear quite comfortable in their stalls. "I just came back from the stables right now and everything is quiet," she said. "They are all chomping on some carrots, so to me it looks like they are having a good time."