• Exaggerator may train up to G1 Travers • Comebacking Moonlight Song targets John Morrissey Stakes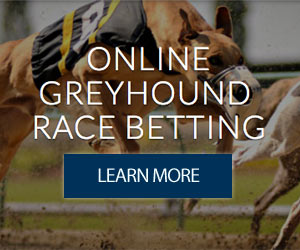 • Hot City Girl looks for glowing performance in Shine Again • Geroux looking forward to successful Saratoga meet • Fields coming together for next weekend's stakes
SARATOGA SPRINGS, N.Y. - The status of Exaggerator for next Saturday's Grade 2, $600,000 Jim Dandy Stakes is up in the air, after the Preakness winner and Kentucky Derby runner-up received a "C" grade for his workout this morning from trainer Keith Desormeaux.
Exaggerator, the beaten favorite in the Belmont Stakes, went to the main track shortly before 9:00 a.m. with Junior Alvarado aboard and proceeded through a six-furlong drill in fractions of 24.20, 35.80, 48.20 and 1:13.80, with an unofficial gallop-out in 1:30 for seven-eighths. There was a loose horse on the track as he was completing the work, which did not appear to affect things.
"I asked him a little bit, but he didn't really gallop out much," said Alvarado, who rode Exaggerator to victory in last year's Grade 2 Saratoga Special before the Curlin colt was paired with Hall of Famer Kent Desormeaux. "But he was stretching his legs and I think he did very good. He went good, relaxed, settled, finished up nice."
Keith Desormeaux was lukewarm about the workout, which had been preceded by a bullet five furlongs last Saturday.
"I got him in 1:14, galloped out 1:30, so he slowed up pretty quickly," said Desormeaux. "He was clipping off 12-and-changes pretty easily the first half, but he slowed down pretty good; he went the last quarter in 25 and change. It wasn't a perfectly planned work - I wanted the first part of the work to go, like in 13, and finish up, but he was pretty aggressive, and after an eighth or so, Junior did say he settled, so that was good.
"I would have liked to see him finish with more vigor - but that's okay, sometimes they need a work - that's his second work over this surface, he worked a minute and change last week...as you can see, as we speak I'm processing what he did last week and this week, and the predominating thought is that he's not finishing as good as I want him to. Now, as a trainer, is that because he's not fit enough, or is he struggling with the track?"
Desormeaux, who sent out Texas Red to win last year's Jim Dandy, is unsure whether Exaggerator will run in that 1 1/8-mile race as well, or perhaps train up to the Grade 1, $1.25 million Travers on August 27.
"That's what I'm going to have to struggle with during the week - off of that work, it doesn't seem like he's tight enough, or he's struggling with the track," he said. "It's making me leery on running him in the Jim Dandy - should I give him a couple more works - what's the rush - the Travers is the real goal. So we'll see what the next couple of days brings, but there is the chance I might skip the Jim Dandy, because he didn't finish with the vigor I wanted to see.
"Exaggerator is the type that usually finishes with vigor not only in his works but in his races. I would rate today's work a C or a C-plus. It wouldn't be a problem to train up to the [Travers], but you can't do in the morning what a race does for a horse. I would much prefer to have the [Jim Dandy]... but what if I got him beat in the Jim Dandy, what would the perception be? I know we're not supposed to, as horseman, worry about how our horses are trained, but in this horse's case it's a little different - I don't want him to be perceived as not the horse that he is, just because he might not run to par in the Jim Dandy."
Desormeaux will return to California tomorrow, relying on assistant trainer Julie Clark to brief him on Exaggerator's progress early next week.
"Very interesting decision here," said Desormeaux. "We want to do what's best for the horse; that's going to lead to the ultimate decision."
* * *
Moonlight Song will make his first start since winning the 2015 John Morrissey at Saratoga Race Course when he runs in this year's edition of the New York-bred stakes July 28.
Trained by Charlie Baker for Albert Fried Jr., the 9-year-old Moonlight Song impressed in a Friday work, completing five furlongs in a bullet 59.30 over Oklahoma's training track.
While Baker was pleased with the move, he said he wished Fried's homebred had a couple of works longer than five furlongs under his belt for the $100,000 Morrissey, which will be run at 6 1/2 furlongs.
"It was a decent work. He's always been a good work horse," Baker said Saturday morning outside his Saratoga barn. "He's a horse that runs well fresh, but you still have to get him to the point where he is fit enough to go. Last year, I had him really ready coming into the race off a layoff [with longer works]. Pretty much he is ready to run, but not quite where I would want him to be coming back off a layoff going into this race."
When the son of Unbridled's Song won last year's Morrissey in the slop, a track condition he relishes, it was following a near nine-month layoff. Plagued by physical issues throughout his career, Moonlight Song's latest setback was a suspensory tear. Although the tear was small, it kept Moonlight Song sidelined an entire calendar year.
Over the next few days, Baker will be schooling the quirky Moonlight Song in the paddock - and probably more than once. The gelding has always had the propensity to become agitated and is high strung. His trips to the paddock are as much about taking an edge off that nervous energy, as they are to reacquaint him with the Saratoga paddock.
"He's a character, for sure," Baker said. "We're going to school him in the paddock today, tomorrow, and maybe Monday, just to get him to the race in one piece. He gets really sweaty in the paddock, no matter what. We get him over there and then cool him off [with water]."
Baker reports that Joking, who provided the trainer with the first graded stakes win of his career when he won the Grade 2 True North Handicap at Belmont Park in June, is recovering nicely from a popped splint bone that necessitated him being scratched from the Belmont Sprint Championship July 9.
Joking, who is owned by Baker, is currently at Belmont Park and will resume training shortly with an eye on a fall campaign.
"I haven't picked a race out yet for him, but I know we will be ready to run in the fall," Baker said.
* * *
Hot City Girl is being pointed toward the fourth running of the listed $100,000 Shine Again on August 3, trainer Linda Rice said on Saturday morning. The 4-year-old chestnut filly is coming off a third-place showing in the Dancin Renee last out on July 3 at Belmont Park and was a possibility for the Grade 2 Honorable Miss.
But Rice said the Shine Again, for 4-year-old fillies and mares who have not won a graded race in 2016, could offer class relief.
"The distance [of seven furlongs] suits her a little better," Rice said. "She's doing well. She came out of her last race well. I wasn't thrilled with the set up in her last race. She went too fast early."
Hot City Girl, who ended her 2015 campaign with a second-place showing in the Grade 1 La Brea at Santa Anita, will be making her Saratoga Race Course debut in the Shine Again.
Championofthenile will likely not start in Saratoga until the end of the meet as he recovers from a foot abscess suffered during a third-place finish last out in the listed Ontario County on June 27 at Finger Lakes, said Rice. The 3-year-old gelding is 2-1-3 in seven career starts.
Rice said her stable of 2-year-olds are all training well. Modest Maven, who was purchased for $1 million by Chester Broman and Pike Racing, is a daughter of Uncle Mo, who was the sale-topper at the Timonium sale of 2-year-olds in training.
"We got a couple of nice breezes in," Rice said. I'm thinking she'll be ready to run mid-August. I don't want to push her."
Littlefirefighter, a daughter of Into Mischief and Firey Glow; could be the first 2-year-old Rice runs in the Saratoga meet.
Kid Cruz, the winner of the Grade 3 Excelsior on April 9 at Aqueduct, could be pointed toward the Birdstone on August 10, though Rice said she is leaving her options open.
"I don't know yet," Rice said. "I'm not sure. We'll fiddle around with it."
* * *
Spending his first full meet riding at Saratoga this summer, jockey Florent Geroux picked up his first win at the historic race course on Friday in his second of five mounts for the day aboard LNJ Foxwoods first-time starter, 2-year-old filly Bowie for trainer Steve Asmussen in Race 6.
Born in France, the 30-year-old jockey first made a pair of starts last summer at Saratoga, finishing second aboard I'm a Chatterbox in the Grade 1 Coaching Club American Oaks and Grade 1 Alabama. Geroux finished 2015, his most successful year, with victories in the Breeders' Cup Juvenile Fillies Turf on Catch a Glimpse, Breeders' Cup Turf Sprint with Mongolian Saturday and a victory in the Grade 1 Arlington Million on The Pizza Man.
Geroux's success has continued in 2016 where he was the leading rider at Fair Grounds, and notched a victory on the NYRA circuit earlier this month in the Grade 1 Belmont Oaks riding Catch a Glimpsefor trainer Mark Casse and owner Gary Barber.
Content after his first full day of riding at the Spa, Geroux was looking forward to the rest of the meet.
"I'm very excited about the weeks ahead here at Saratoga," said Geroux. "I have a lot of opportunities coming up and obviously, I'm hoping for more winners."
Already the regular rider for multiple graded stakes winner Catch a Glimpse, Geroux also is the main rider for multiple stakes winner Gun Runner for Asmussen who is possible to make a start in the Grade 1 Travers on August 27. Although he will travel to California on Saturday to ride at Del Mar in the Grade 2 San Clemente Handicap, Geroux will return to ride at Saratoga on Sunday.
* * *
The fields for next weekend's stakes are beginning to take shape, anchored by the 53rd running of the Grade 2, $600,000 Jim Dandy on Saturday, July 30.
As the traditional local prep for the Grade 1, $1.25 million Travers on August 27, the Jim Dandy will feature a rematch of the one-two finishers of the Grade 1 Belmont Stakes, Creator and Destin. Creator, owned by WinStar Farm and Bobby Flay and trained by Steve Asmussen, won the Grade 1 Arkansas Derby at Oaklawn Park this spring and finished a troubled 13th in the Kentucky Derby prior to outgunning Destin late to win the Belmont by a nose.
Todd Pletcher-trained Destin owns a pair of graded stakes wins this spring at Tampa Bay Downs, including a game one-length score in the Grade 2 Tampa Bay Derby. Owned by Twin Creeks Racing Stables and Eclipse Thoroughbred Partners, the gray Giant's Causeway colt was sixth in the "Run for the Roses" before his gutsy bid in the Belmont.
Also probable for the Jim Dandy is multiple Grade 2 winner Mohaymen, set to make his first start since his fourth-place finish in the Kentucky Derby for Kiaran McLaughlin. Governor Malibu and Race Me Home are under consideration. Exaggerator is unlikely to start after his breeze on Saturday.
Next weekend's stakes action will get underway with the $100,000 Curlin for 3-year-olds at 1 1/8 miles on Friday, which is expected to attract last-out winners Connect, Dolphus and Gift Box, as well as multiple graded stakes-placed Swipe. Forever d'Oro and Majesto are also probable, while Flash McCaul and Voluntario are possible.
On tap for Thursday's $100,000 John Morrissey for New York-breds is Weekend Hideaway.The Philip Serpe-trained 6-year-old is no stranger to the winner's circle at Saratoga, with three wins at the track in the past and will be looking to make it 2-for-2 following his victory in the race last year.
Todd Pletcher trainee Ostrolenka, a half-brother to stakes-placed Great Gracie Dane,is another confirmed runner for the John Morrissey. The bay colt will be up against Weekend Hideaway again having finished fourth in the Affirmed Success at Belmont last month.
Other notable confirmed contenders for the race are Notacatbutallama, Moonlight Song, Love That Jazz, Eye Luv Lulu, Drama King and Crackerjack Jones. On Saturday, the Jim Dandy will be supported by a trio of graded stakes, the Grade 1, $350,000 Alfred G. Vanderbilt, the Grade 2, $200,000 Amsterdam and the Grade 2, $250,000 Bowling Green.
On tap for the six-furlong Vanderbilt is Grade 3 Westchester winner and Grade 1 Metropolitan Handicap runner-up Anchor Down for the Pletcher barn; last summer's Amsterdam winner Holy Boss; Requite;Chublicious; and Delta Bluesman. A. P. Indian, All Star Red,Limousine Liberal, No Hiding Place and Viva Majorca are possible.
The Amsterdam for 3-year-old sprinters at 6 ½ furlongs is likely to draw back-to-back winner Maniacal for owner-trainer Wesley Ward; Gold Fever victor King Kranz; Counterforce, winner of the Bachelor this spring; New York-bred Mind Your Biscuits; Quijote andThreefiveindia. Cashel Rock is questionable.
Grade 1 Manhattan hero Flintshire remains on target for the Bowling Green, at 1 3/8 miles on the inner turf, for trainer Chad Brown. Likely to take on the multiple Grade 1 winner are Grand Tito, Smooth Daddyand Twilight Eclipse.
Sunday's live racing program will be highlighted by a pair of stakes, the Grade 3, $200,000 Shuvee Handicap and the $100,000 Caress. Stakes winners Carrumba, Curalina, Joint Return and Sweetgrassare expected for the 1 1/8-mile handicap for fillies and mares, whileInnovative Idea is possible to start.
Probable for the Caress are Forest Funds, Harp N Halo, Miss Ella,Miss Matzoball, Richies Sweetheart and Unbridled Courage. Disco Barbie, Everything Lovely, Joya Real, Monster Sleeping and Rumble Doll are possible.
Week 2 of the summer meet will wrap up on Monday with the featured race for sprinting fillies on the grass, the $100,000 Coronation Cup.Ava's Kitten, Brinkley, Coco as in Chanel, Miss Katie Mae, Quick Release, Ruby Notion and Tizanillusion are likely. Elegant Supermodel is questionable.