• Cloud Computing's work impresses Brown, G1 Travers still possibility • Haskell winner Girvin puts in 'maintenance half' for Travers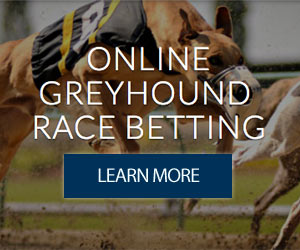 • Graded stakes-placed Petrov on target for G1 H. Allen Jerkens • Travers-bound Good Samaritan has 'good energy' following breeze • Forever Unbridled working towards G1 Personal Ensign • Diodoro gets first win, looking for more success this summer
SARATOGA SPRINGS, N.Y. -Preakness winner Cloud Computing breezed Friday morning, logging four furlongs in 49.09 seconds on the fast main track, remaining a possibility for the Grade 1, $1.25 million Travers presented by NYRA Bets on August 26.
Cloud Computing breezed for the first time since finishing fifth in the Grade 2 Jim Dandy July 29. Ridden by Javier Castellano, the 3-year-old Maclean's Music colt impressed trainer Chad Brown.
"The horse went great," Brown said. "It was an easy half-mile, but he was moving very well. I'm very pleased with it. I just wanted to see how the horse was moving over this track because clearly he didn't run his race in the Jim Dandy, but it's a much different track today than it was that day; a lot tighter, in better condition. I thought the horse was moving extremely well, galloped out strong, it was just what I was looking for."
Castellano, who rode Cloud Computing in both the Preakness and Jim Dandy, said he was also happy with the colt's morning run.
"He wasn't looking for something, timing-wise," Castellano said. "He wanted a nice, comfortable work. He felt great, I think he worked in 49. He worked really good, nice and comfortable... I just let him breeze in a nice comfortable rhythm, he worked pretty good. I'm happy the way he felt galloping out.
"I liked what I saw today, happy and satisfied with the way he did it," he added. "He did it easy...that is what we look for; just want to see how the horse feels."
Brown said is still determining where Cloud Computing will run next, with the Travers still under consideration.
"I haven't made my mind up yet. Initially, I would have said after his Jim Dandy race [that] I probably would not go on after a poor effort like that," Brown said. "But now, evaluating it in hindsight; how deep the track was that day, and how he wasn't the only horse that struggled that day and how he's come back and trained well since, we have to at least consider it."
Brown also sent 3-year-old filly New Money Honey to the main track Saturday morning, preparing for next Saturday's Grade 1, $250,000 Alabama, breezing five furlongs in 1:01.34.
"She's training great on the main track," Brown said. "We're going to try her on the dirt for the first time in the Alabama next week."
The Alabama will be the Medaglia d'Oro filly's debut on dirt after six career starts on turf, highlighted by victories in the Grade 3 Miss Grillo, the Grade 1 Breeders' Cup Juvenile Turf and the Grade 1 Belmont Oaks Invitational last out on July 8.
Timeline returned to the track this morning following his fifth-place finish in the Grade 1 Haskell Invitational, his first career defeat after victories in the Grade 3 Peter Pan and Grade 3 Pegasus, respectively. The son of Hard Spun breezed four furlongs in 49.75 at Belmont Park, but Brown said he is undecided as to where he will point next.
"He had his first breeze back since the Haskell this morning at Belmont," Brown said. "It went well. Not sure what we're going to do with him, we'll take it week to week. Everything is in consideration. We'll see how he's training."
* * *
Brad Grady's Grade 1 Haskell winner Girvin turned in his penultimate work for the Grade 1 Travers, breezing four furlongs in 50.45 seconds over the Oklahoma training track soon after the track opened at 5:30 a.m. Saturday.
With trainer Joe Sharp aboard for the move, the 3-year-old Tale of Ekati colt went the first quarter-mile in 24 4/5 and galloped out five furlongs in 1:04 1/5, according to NYRA clockers.
"He worked excellent," said Sharp. "He just went a maintenance half and he appears to come out of it super so far. We're all systems go.
"He'll come back and work next weekend, probably next Saturday, depending on the weather," he added. "He'll probably work in company for his last work before the Travers. We're still on the fence whether we're going to work over the main track or Oklahoma. He did gallop over the main track this week and will again this week. We'll make a decision as the week goes on."
Still recovering from a quarter-crack when he finished 13th in the Kentucky Derby, Girvin picked up his first Grade 1 victory by a nose over McCraken in the Haskell on July 30, following up on a close runner-up effort to Irap in the Grade 3 Ohio Derby in June, two rivals who are also targeting the 'Mid-Summer Derby.'
"It's like he knows he's getting good and he's getting more confident in himself physically and mentally," Sharp said of the colt's progression. "I think having a full shoe on and being able to go out on a daily basis on a normal regimen, he's just getting more confident in the routine and it's shown in his performance."
* * *
Graded stakes placed Petrov has trained well following his impressive allowance win on August 4 at Saratoga, according to trainer Ron Moquett, and is still on target for the Grade 1, $500,000 H. Allen Jerkens Memorial on Travers Day Saturday, August 26.
The 3-year-old Flatter colt returned to Moquett's base at Churchill Downs a few days after the race, the trainer said, adding that he is on track to breeze next weekend and afterwards ship back to Saratoga in the week before the Jerkens, formerly run as the King's Bishop.
"He's been doing well since his allowance win," said Moquett. "We've been used to running our horses here and shipping back to Kentucky following the race, so he's done there for now where I expect to work a week out from Sunday and then he'll ship up."
Owned by Rialto Racing Stables, Moquett and Head of Plans Partners, Petrov began the year competing in the Kentucky Derby preps at Oaklawn Park, picking up a pair of second-place finishes in the Smarty Jones and Grade 3 Southwest before going on to finish fourth and ninth in the Grade 2 Rebel and Grade 1 Arkansas Derby, respectively.
Petrov cut back to seven furlongs for the Grade 2 Woody Stephens at Belmont Park on June 10, where he finished fourth. He followed that effort with a fifth-place finish in the Grade 3 Iowa Derby on July 7 at Prairie Meadows before winning his allowance going seven furlongs at the Spa.
"I think that up to one-mile is where he's most effective," said Moquett. "He certainly has the ability and has had success going further, but we feel most comfortable with him up to a mile and the H. Allen Jerkens fits. He ran well up here already so it fits in being the next logical spot for now."
* * * Good Samaritan came out of his four-furlong breeze over the Oklahoma training track on Friday morning in good order, said Hall of Fame trainer Bill Mott.
In his first work since the Grade 2 Jim Dandy on July 29, the Harlan's Holiday colt covered the distance in 48.84 seconds in preparation towards the Travers. Good Samaritan had been visiting the track since his last race, but it was time to quicken the pace, said Mott. "It was very good," he said. "His first work back, it was what it was supposed to be. He's feeling pretty good. He's high energy."
Good Samaritan is perfect through two starts at Saratoga after he broke his maiden at first asking in August 2016. He returned to win the Grade 2 Summer Stakes at Woodbine before finishing third to close out his 2-year-old year in the Grade 1 Breeders' Cup Juvenile Turf. The Jim Dandy, which Good Samaritan won by 4 ¾ lengths, was the first time the Kentucky-bred ran on dirt after six career starts on turf. * * *
Charles Fipke's homebred Forever Unbridled came out of her last breeze in good order as she works towards in the Grade 1, $700,000 Personal Ensign on Travers Day, August 26, at Saratoga Race Course, according to the connections of the 5-year-old daughter of Unbridled's Song.
Working five furlongs in 1:01.40 on Churchill Down's main track Thursday, the third-fastest of 13 in the group, Forever Unbridled will soon ship to Saratoga, according to Bentley Combs, assistant to trainer Dallas Stewart.
"She galloped out great and everything seems on target for her to run here," Combs said from Stewart's Saratoga barn on Saturday morning.
Stewart previously said the plan was for Forever Unbridled, who won the Grade 2 Fleur de Lis Handicap last out on June 17 at Churchill, to run in the Personal Ensign, where she finished third last year, just a neck behind Curalina for second and three-quarters of a length behind winner Cavorting.
As a 4-year-old, Forever Unbridled parlayed an appearance in the Personal Ensign into a winning effort in the Grade 1 Beldame before running third in the Grade 1 Breeders' Cup Distaff. Stewart said last month that he planned on going the same route this year, with a repeat appearance in the Grade 1, $400,000 Beldame on September 30 at Belmont Park still a possibility. Both the Personal Ensign and Beldame are contested at 1 1/8 miles on the main track. * * *
Trainer Robertino Diodoro picked up his first career win at the Spa on Friday when jockey Angel Arroyo piloted Play Big to a 2 ¼-length front-running victory in a six-furlong claiming event in the day's fourth race. The 4-year-old dark brown son of Twirling Candy beat out a field of seven in his first race off the claim by Drawing Away Stable.
"It took us a lot longer than we wanted to get our first win," said Diodoro, who has been a top trainer in Canada, as well as Canterbury Park and Oaklawn Park in the U.S. "At the same time, the horses have been running well, and hopefully we can gather a few more wins up before the end of the meet."
Initially making his transition to the New York Racing Association circuit at Belmont Park in the spring, Diodoro has fully embraced the tradition of racing at Saratoga and all it has to offer.
"It's great," said Diodoro. "The town, the atmosphere, you can't beat it. I can't say enough about the atmosphere, the way the people get behind us. It's pretty neat coming down Union [Avenue] at 5:30 in the morning and people are lined up with their chairs. There aren't too many places left in horse racing that are like this, other than Oaklawn."
At the halfway point of the meet, Diodoro's stable had 18 starts, with five second-place finishes and three thirds.
"I think some of the horses who have run well, that ran second or third, hopefully will come back and fire next and win," Diodoro said. "Everything has been new to us. It's the first time for our whole crew to be up here. The first go around takes some time to get our feet under us and get going."