Stephanoatsee stepping up in G1 Woodward • Long River can give trainer another G1 Woodward upset; Cavorting breezes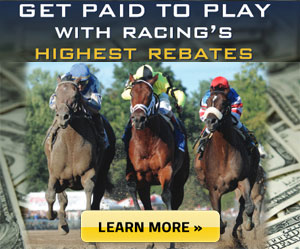 • Confrontation ready to take on G1 competition in Forego • Brown sends out Zivo and Last Gunfighter in Woodward; Partisan Politics and Startup Nation come back in fine fettle • G3 winner Kid Cruz sidelined with knee chip; Palace still on fence for G1 Forego • Race for Spa's leading trainer, jockey and owner could go down to the wire
SARATOGA SPRINGS, N.Y. - My Meadowview Farm homebred Stephanoatsee will tackle Grade 1 company for just the second time in his career as part of a 10-horse field for Saturday's $600,000 Woodward.
The 1 1/8-mile Woodward will be the 18th lifetime start for Stephanoatsee and third since being transferred to Hall of Fame trainer Nick Zito this spring. He was fourth in a one-mile optional claiming allowance on June 28 at Belmont Park before rallying to be second by two lengths in a similar spot going 1 1/8 miles July 25 at Saratoga.
"I think he picked himself up again," Zito said. "Obviously, he was a horse with very good potential. Since he's gotten to Saratoga, he's done better. The first race we gave him at Belmont was pretty good. I think he's moving in the right direction, so you might as well go all the way and see how far he's moved up."
A 5-year-old son of A.P. Indy out of the Unbridled mare Oatsee, Stephanoatsee began his career with trainer Graham Motion and has tackled the likes of Grade 1 winners Alpha, Boisterous, Game On Dude, Richard's Kid and Willy Beamin over the years.
He has three wins, four seconds and a third with purse earnings of $286,600, his lone stakes victory coming in the 2012 Barbaro Stakes at Delaware Park. The same year, he was third in the Grade 3 Discovery Handicap and second in the Grade 2 Strub, posting a career-high Beyer Speed Figure of 96.
Stephanoatseee earned a 93 Beyer for his runner-up finish at Saratoga last month, the highest since the Strub, giving Zito enough encouragement to try the Woodward.
"Unfortunately, there was no pace last time and he still closed into it," Zito said. "That's always unusual for a horse to close into a slow pace. You hope for a bit more pace in here. You know [Grade 1 Whitney winner] Moreno, he's not going to rate. You just hope [Stephanoatsee] fires again.
"That's what I'm trying to do, trying to get a big win," he added. "He's a well-bred horse, obviously, and he's a nice horse to be around. He's the kind of horse that I always like to train. If I keep pushing him in the right direction, who knows?"
In the Woodward, Stephanoatsee will carry 118 pounds and break from outside post 10 under jockey Joel Rosario, riding for the first time.
"I haven't been getting lucky with these post positions. I wish I was inside just to save some ground," Zito said. "Saratoga is not like some tracks where you're really at a disadvantage if you're outside. You have to have the horse, obviously, but he does have some credentials that he could do something good. If you look at it, he could do something good; that's what we're hoping for. He had kind of tailed off, but now I think he's getting back to what he used to be."
* * *
A year after pulling off an upset in the Grade 1 Woodward with Alpha, trainer Kiaran McLaughlin is hoping for a similar result with another Godolphin Racing-owned colt.
McLaughlin will send out Long River in the 1 1/8-mile Woodward. The chestnut son of 1992 Horse of the Year and Hall of Famer A.P. Indy is out of the Awesome Again mare Round Pond - all Grade 1 winners.
"He has a Grade 1 pedigree, so to win a Grade 1 would be great," McLaughlin said. "It would put him in the stallion barn at Darley. That would be nice."
Long River won the Time for a Change Stakes to end his 3-year-old season as well as the Evening Attire Stakes to open the 2014 campaign, both at Aqueduct, before finishing second by a neck as the favorite to Woodward contender Romansh in the Grade 3 Excelsior on March 22.
Since then, he was fifth in the Grade 2 Charles Town Classic, seventh in the Grade 1 Stephen Foster at Churchill Downs and fifth in the Grade 2 Monmouth Cup on July 27.
"We were in a little trouble and wide in that race, so he did run better than it looked like," McLaughlin said. "At Churchill he just didn't like the track, and he didn't run at all in Charles Town. It was a tough race but he's doing well, and we're hopeful."
Long River will race with blinkers for the first time in the Woodward, his 14th lifetime start.
"We feel like we've been a little disappointed in him. He trains great and he's a nice horse," McLaughlin said. "He's had excuses, but we're putting blinkers on and hope it makes him focus better and not be too keen in the race, because there's plenty of pace in there.
"Itsmyluckyday is putting blinkers on from the one hole and Moreno goes every time, so hopefully it'll just help us stalk in third or fourth and perform better. He started out the year great, and the last couple weren't that great."
Grade 2 Adirondack winner Cavorting breezed a half-mile in 48.90 seconds for McLaughlin on the main track Friday. The 2-year-old filly, owned by Barbara Banke's Stonestreet Stable, is pointing to the Grade 1, $500,000 Frizette on October 4 at Belmont.
"She's doing great. She's a very nice filly," McLaughlin said. "[Sunday's Grade 1 Spinaway] was just too quick back. We're going to go, hopefully, to the Frizette and then Breeders' Cup. After talking to Barbara, we just thought we would wait. She would have made it tough had she been in [the Spinaway], but she probably wants further, too, so the mile at Belmont will be nice."
* * *
Trainer Barclay Tagg issued an upbeat bulletin in the lead up to the Grade 1, $500,000 Forego, in which his protégé, Confrontation, will make his graded stakes debut.
Confrontation, a 4-year-old gelding owned by Eric Dattner and Harry Astarita, has won two straight and is unbeaten in three starts at Saratoga.
"He hasn't done anything wrong and he's won every race he's run at Saratoga, so he likes the track," Tagg said. "He's in tip-top shape, and I want to move him up to at least seven furlongs or a mile. This is a good step to go a mile later on. If he doesn't have to go too fast, he doesn't go too fast, but he wins. And if he has to go faster, he goes faster and he wins. His Ragozin numbers are good, and his Beyer numbers are good."
Confrontation, purchased for $35,000 at the Fasig-Tipton Midlantic Two-Year-Olds in Training sale in Timonium, Md., opened his career with three straight wins, including a 7 ¼-length debut score in a $50,000 maiden claiming race last year at Saratoga. His first start was the only time he has been dangled for a claiming price.
Following a third-place finish in March at Gulfstream Park and a second in May at Belmont Park, Confrontation cleared the second allowance condition by three-quarters of a length in a six-furlong optional claimer on July 5 at Belmont. Most recently, he cleared the third level with a 2 ¾-length victory in a seven-furlong optional claimer on August 8 at the Spa. The Forego also will be contested at seven furlongs.
"He's going from kindergarten to college," Tagg said of the rise in class from optional claiming company to the Grade 1 Forego. "Not even as a freshman - he's starting his sophomore year."
Tagg, however, decided against running Confrontation in a softer spot, the restricted $100,000 Left Bank at one mile on September 5 at Belmont Park.
"I would have preferred maybe a Grade 3 or maybe a regular stakes first," Tagg said. "There is one on opening day at Belmont, but he's doing so well right now. He's just jumping out of his skin. He's dappled all over, he's feeling good, he's nice and sound. Sometimes you put something off like that, and the next thing you know you're not getting there. If there is ever a chance to try a Grade 1, now is it."
Confrontation has demonstrated versatility in his past two starts, rallying from eight lengths off the lead in sixth in his July win and setting the pace in his most recent outing. With that in mind, Tagg drew up the setup he'd like to see in the Forego.
"If he went to the front and won by 20, that would be the ideal trip," said Tagg. "That'd be really nice. Nobody complained about Secretariat winning by 31 lengths."
* * *
With the Saratoga training title in his sights, Chad Brown will saddle two runners on Saturday in the Grade 1, $600,000 Woodward.
At 5-1 on the morning line, the late-running Zivo is the shorter price of the uncoupled entry. Zivo enters the Woodward on a six-race winning streak that crescendoed with a last-to-first runaway victory in the Grade 2, 1 ¼-mile Suburban, which he won by three lengths over next-out Grade 1 Whitney winner Moreno, on July 5 at Belmont Park.
As a confirmed closer, pace might likely determine Zivo's chances in the Woodward.
"You can never predict [the pace]," said Brown, who trains Zivo for owner/breeder Thomas Coleman. "I wish there was some more speed signed up for the race than what I see, but hopefully there will at least be an honest pace for him to run his race. When the gates open, you never really know who's going to break well, and what the jockeys have planned for the first part of the race. Hopefully [Moreno and Itsmyluckyday] engage each other sooner rather than later, and that will set it up for us."
Brown's other entrant is Last Gunfighter. The son of First Samurai has won nine of 18 starts, including six in a row from late 2012 into early 2013, and has hit the board in five others. The John Gunther-owned horse had a streak of eight straight Beyer Speed Figures of 99 or higher snapped two starts ago in the Suburban. In his latest start, Last Gunfighter finished fifth, beaten 10 ¾ lengths in the Whitney. The race only earned him a Beyer of 91 but was considerably stronger according to other metrics.
"He got a good number in [the Whitney]; he was very wide on both turns," said Brown. "He wasn't going to win the race, but I think he could have finished a lot closer than he did. He didn't disgrace himself at all finishing fifth. He lost a few lengths at every pole, so hopefully he can save some ground and pick up a piece of this, and who knows, maybe he's the one to grab them all at the end. He's training well enough that I believe he deserves another chance."
An integral part of Brown's late surge in the trainer standings is the success he's had with his 2-year-old turf horses. The Mechanicville, N.Y. native swept the two juvenile turf stakes run at the meet, the P.G. Johnson and Grade 2 With Anticipation, with Partisan Politics and Startup Nation, respectively.
"Both horses ran terrific; I couldn't ask for any more," said Brown. "Thankfully both of them came out of their races in good shape so far. They're two real promising juvenile turf horses, and we're lucky to have them."
* * *
Grade 3 winner Kid Cruz, most recently fourth in the Grade 1 Travers on August 23, will miss the rest of the year after having surgery next week to remove a chip from his left knee.
Trainer Linda Rice said Friday that Dr. Patty Hogan is scheduled to perform the operation on Tuesday at her Fair Winds Farm in Cream Ridge, N.J.
Kid Cruz, a 3-year-old son of Lemon Drop Kid, was beaten six lengths in the Travers, finishing behind V. E. Day and previous Grade 1 winners Wicked Strong and Tonalist.
Rice noticed something amiss the following morning, and subsequent X-rays revealed a small chip in the upper joint of the left knee.
"The day after the race I saw a little heat," Rice said. "The second day after the race, he showed a little lameness with the heat. It took a couple days for it to kind of move around, but [Dr. Hogan] said it's a great prognosis and he'll be good as new."
In addition to the Grade 3 Dwyer on July 5, Kid Cruz also won the Easy Goer at Belmont Park, the Federico Tesio at Pimlico and the Private Terms at Laurel Park this year.
Claimed for $50,000 last fall, Kid Cruz was third in the Grade 2 Jim Dandy at Saratoga and is 5-1-1 from 10 lifetime starts with purse earnings of $508,375.
"He's had a nice season," Rice said. "It's time for us to get him patched up for next year and, hopefully, have a good 4-year-old campaign."
Rice said she had yet to make a decision whether to run Grade 1 winner Palace in Saturday's Grade 1, $500,000 Forego at seven furlongs or wait for the Grade 1, six-furlong Vosburgh on September 27 at Belmont Park.
* * * The race for the H. Allen Jerkens training title, the Angel Cordero, Jr. riding title and the leading owner at Saratoga Race Course could go right down to the wire for the final four days of racing for the 146th meet.
Heading into Friday's card, Todd Pletcher, 10 times the leading trainer at the Spa, held a one-race advantage over Mechanicville, N.Y. native Chad Brown in the standings, with 23 victories to Brown's 22. They have two runners apiece today - Pletcher saddles Village Warrior, 3-1, in the fourth and Alexandrie, 2-1 in the ninth, while Brown has Granny Mc's Kitten, 9-5 in the Riskaverse and 5-1 shot Wavell Avenue in the 11th and final race.
"It's really gratifying [to be so close to the title], especially for my staff," said Brown, runner-up to Pletcher the past three years. "They work so hard, both here and down at Belmont. It probably means more to them, for the time they put in, and for us to even be in the conversation the last weekend, we're over the moon about it. We're just putting the horses where they belong and it'll continue on into Belmont."
For the final three days, Pletcher runners outnumber Brown's, 19-12, including also-eligibles.
On Saturday, Pletcher will be represented by Tapkee (7-2) in Race 1; Two Weeks Off (5-2) in Race 2; Mshawish (2-1) in Race 3; Royal Son (9-5) in Race 4; Boisterous, 5-1 as part of an entry in the Grade 2 Bernard Baruch; Sweet Whiskey, the 2-1 favorite in the Grade 1 Prioress; Capo Bastone, a 15-1 outsider in the Grade 1 Forego, and Micromanage, 8-1, in the Grade 1 Woodward.
Brown will counter Saturday with Hope Cross, 5-1, and Love and Marriage, 6-1 in Race 7, and Last Gunfighter, 10-1, and Zivo, 5-1, in the Woodward. He also has also eligibles in Race 1 (Royal Squeeze) and Race 12 (Classic Sense).
Javier Castellano, winner of last year's riding title, heads into Friday's card with a 54-47 edge over Irad Ortiz, Jr.
Castellano's morning-line favorites on Friday are Appearance, 5-2 in Race 1 and Granny Mc's Kitten, 9-5 in the Riskaverse. In Race 4, Castellano will be aboard For the Luv of Lil and Ortiz will ride Conspiracy, with the entry at 5-2 on the morning line.
Saturday favorites for Castellano are Firespike, the 5-2 program favorite in Race 1 and Hope Cross, 5-2 in Race 7, with Ortiz riding 2-1 choice Mshawish in Race 3 and M J Plus, 7-2 as part of an entry in Race 6.
The race for leading owner is also close, with Michael Dubb heading into Friday's card with 13 winners, closely trailed by Mike Repole (11), Chester and Mary Broman (10) and last year's winners, Ken and Sarah Ramsey (8). All will be well-represented through the final days of the meet.