• Mr Speaker impresses McGaughey with dirt breeze, remains possible for G1 Travers • Mott wants to focus on one-mile races with G2 Fourstardave winner Seek Again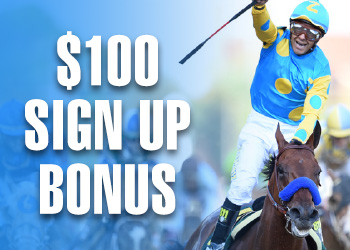 • Romans remains high on Silver Max, beaten favorite in the G2 Fourstardave • Requite fires first time out for Weaver in Saturday maiden special weight • Pletcher on track to match 2011 meet record for victories after winning three races on Saturday • Brown has pair of runners for Tenski
SARATOGA SPRINGS, N.Y. - A graded stakes winner on turf and synthetics, Mr Speaker tuned up for a possible start in the Grade 1, $1.25 million Travers with a five-furlong work over the main track on Sunday.
Working in company, the 3-year-old Pulpit colt was clocked in 1:01.99 for five furlongs, galloping out an extra furlong in 1:14.66 under regular exercise rider Lena Lorieul.
"I was very impressed with the way he worked today," Hall of Fame trainer Shug McGaughey said of the Phipps Stable homebred. "I'm feeling more confident all the time. I thought his work today was exceptionally good. He's progressing along very well up here."
Sunday's work ranked 13th of 20 horses at the distance and was the fourth for Mr Speaker at Saratoga, all on dirt. It followed a five-furlong move in 59.76 seconds on August 2. Each of the last two have come in company.
"He went fast the last time," said McGaughey. "Today I wanted him to go in 1:01, and he went in 1:01 and a couple. I thought it was good. He finished up good and galloped out really strong. I was pleased with what I saw."
Mr Speaker won the Grade 1, $1.25 million Belmont Derby Invitational on July 5, run over the Belmont Park turf at the Travers' 1 ¼-mile distance. This year, Mr Speaker also captured the Grade 3 Dania Beach on grass at Gulfstream Park and the Grade 3 Lexington on Keeneland's all-weather track.
In his lone dirt start, Mr Speaker ran seventh in the Grade 2 Holy Bull on January 25. He will have one more breeze for McGaughey.
"We'll see how he comes out of his work, see how he works next weekend, and then I'll make up my mind," he said. "I'm not ready to commit myself one way or the other, but I'm kind of getting excited."
* * *
A Grade 1 winner at 1 ¼ miles, Seek Again was unproven at a mile entering Saturday's Grade 2, $500,000 Fourstardave. The 4-year-old colt ended his 2013 campaign with a win in the Grade 1, 1 ¼-mile Hollywood Derby, and put in a pair of strong efforts to begin 2014 - a runner-up finish in the Grade 1 1/8-mile Woodford Reserve Turf Classic behind two-time Horse of the Year Wise Dan and a third-place finish in the Grade 1 Knob Creek Manhattan at 1 ¼ miles.
On Saturday, Seek Again eradicated any doubt that about his effectiveness at a mile. Despite an eventful trip, the chestnut son of Speightstown prevailed by a neck over Grand Arch and set a track record in a time of 1:33.25.
"I knew it was fast, but I didn't realize it was a track record," said Hall of Famer Bill Mott, who trains Seek Again for Juddmonte Farms. "I didn't know what the track record was here - we don't run against track records we run against the horses that are in there. The final time is what it is, but I wouldn't have guessed that it was a track record. Watching the race I never even thought about it. Typically, you think of a track record when a horse draws off and wins by several lengths, not a neck."
Seek Again came out of his record-setting performance none the worse for wear, according to Mott.
"He looked good; he cooled out good last night," said Mott. "He walked and jogged this morning on the shank and we fed him some grass, and he seemed to be doing well. He seemed to be happy with himself, and we were happy with him."
His performance in the one-mile Fourstardave has given Mott plenty of options with Seek Again, who is likely to target races at one mile heading into the fall.
"If everything is going well, this would lead us into the Breeders' Cup," said Mott. "The Breeders' Cup Mile would be a possibility just because of the sequence of distances of the races coming up - [the Fourstardave] and some of the larger prep races. I think it would be difficult to make both the Woodbine Mile and the Shadwell Turf Mile. I don't want to pump him in there every 30 days and expect him to run his best. He puts in a big effort every time, and I think a little more time is better for him."
Mott also said things are progressing well with Charge Now, who is likely to go in the Grade 1, $1.25 million Travers on August 23. The bay colt turned in a four-furlong breeze on Saturday over the Oklahoma training track in preparation of the race.
* * *
Though disappointed in the outcome of Saturday's Grade 2 Fourstardave, trainer Dale Romans praised winner Seek Again and expressed nothing but admiration for his own beaten favorite, Silver Max.
Owned by Mark Bacon and Dana Wells, Silver Max set a blistering pace for a half-mile while pressed by Sayaad before fading to finish last of six in the one-mile Fourstardave. The winner, Bill Mott-trained Seek Again, set an inner turf course track record of 1:33.25.
"It's easy to get beat here. What's the nickname of this place?" said Romans, referring to Saratoga's reputation as the "Graveyard of Favorites." "That thing of Mott's could be a freak. He might be the next Wise Dan. They went fast early and finished fast. Usually in a race like that the front-runners are dying and the stragglers are picking up the pieces, but he finished on his belly. They all did.
"There's no shame getting beat by him, and if you're going to get beat, you might as well get beat. There wasn't anything about the track especially, those were just fast horses. You set a track record on this [course], you're doing something. They've had some nice horses run over this racetrack."
Winner of the Grade 2 Firecracker at Churchill Downs in his previous start, Silver Max beat two-time reigning Horse of the Year Wise Dan in the off-the-turf Grade 1 Shadwell Turf Mile last fall. He has 12 wins and $1,923,598 in purse earnings from 25 lifetime races.
"He's all right. We just took a beatdown, that's all. He'll be back," said Romans. "[Jockey] Robby [Albarado] just took care of him. He jogged back fine, he looked good coming back, he cooled out good. We'll just reload and try him again somewhere, draw a line through it and go on like it never happened.
"Leaving [the track] I was upset we lost, but I got in the car and thought, here's a horse we paid $20,000 for that's won 12 races for me and [nearly] $2 million. He doesn't owe me a [darn] thing, so I came back and gave him a carrot."
* * *
H. Graham Motion enters the second half of the Saratoga meet tied for third in the trainer standings with seven wins, including a pair of stakes victories. He'll have a chance to improve both numbers next week as he has Fortune Pearl for the Grade 1, $600,000 Alabama for 3-year-old fillies on Saturday and Main Sequence for the Grade 1, $600,000 Sword Dancer Invitational for older turf horses on Sunday.
Daring Dancer is possible for the Grade 2, $300,000 Knob Creek Lake Placid, a turf race for 3-year-old fillies on Saturday. All three horses won graded stakes in their most recent starts.
Motion has been methodically bringing along Zanim R. Meahjohn's Fortune Pearl, who won the Grade 2, 1 1/8-mile Delaware Oaks by two lengths on July 5 after finishing third in the Grade 2 Black-Eyed Susan in May at Pimlico.
"The idea was that we'd bring her up here at the beginning of the meet so she could work up here," Motion said of Fortune Pearl. "This has been the race we have been pointing for. We'll see if she can step up, but I do think she'll be able to handle the distance. She's by Mineshaft and seems like a filly who will handle a mile and a quarter, which, hopefully, some of the other fillies may not."
Fortune Pearl has breezed three times at Saratoga since the Delaware Oaks, including a five-furlong move in 1:02.31 on August 9, and will attempt to become the first Delaware Oaks winner to capture the 1 ¼-mile Alabama since Blind Luck in 2010 and fourth in the past seven years.
"She's had three works, and I thought yesterday was her best work since she's been here," said Motion. "She's not a real flashy work horse, but she has done well."
Main Sequence, a 5-year-old Flaxman Holdings homebred, looks to double his Grade 1 tally in the 1 ½-mile Sword Dancer after making a late surge to win the Grade 1, 3/8-mile United Nations, his North American debut, by a neck on July 6 at Monmouth Park.
On Sunday, Main Sequence breezed six furlongs in 1:14 over the all-weather training track at the Fair Hill Training Center in Maryland.
"Adrian Rolls, my assistant, was very pleased with him," said Motion. "We've been pointing for this race since he won [the United Nations]. I feel like he's doing super."
Main Sequence, who was gelded at some point after finishing second in the Group 1 Epsom Derby and fifth in the Group 1 St Leger as a 3-year-old, has competed successfully at the Sword Dancer's 1 ½-mile distance, having won the 2012 Group 3 Derby Trial over the all-weather at Lingfield and finishing second by a neck in that year's Group 2 Great Voltigeur at York and fourth by 1 ¼ lengths in the Group 1 Grand Prix de Paris. He was trained overseas by David Lanigan.
"I think there's some question as to what his best distance is," said Motion. "He certainly handled the [1 3/8-mile] distance at Monmouth. I don't see a mile and a half being a problem for him, especially on firm turf on a tight course."
Motion said he is unsure whether he will run Sagamore Farm homebred Daring Dancer in the Knob Creek Lake Placid, a 1 1/8-mile turf race, on Saturday. Daring Dancer won Saratoga's Grade 2 Lake George by a neck on July 23.
"I'm a little bit on the fence about [running Daring Dancer in the Knob Creek Lake Placid] because it's coming back quite quickly," said Motion. "I'm going to see in the next day or two before I decide whether she is going to run in there. I've been fairly conservative with her."
* * *
Trainer George Weaver got back in the groove on Saturday, snapping a 12-race losing skid with a pair of wins, including a maiden special weight triumph with impressive first-time starter Requite.
Requite led at every call off the 5 ½-furlong race and was driven home by jockey Joe Rocco, Jr. to prevail by 3 ½ lengths as the 8-5 favorite, becoming the seventh winner for his freshman sire Warrior's Reward, who took the 2010 Grade 1 Carter Handicap.
"He was training well, and we knew not only could he run a little bit, but he was quick enough leaving the gate to place himself, and that always helps with a first-time starter," Weaver said of Requite. "We were real happy with him."
Weaver said Requite could make his next start in the Grade 1, $350,000 Hopeful, a seven-furlong race on September 1, closing day at Saratoga.
"If he's training all right, we might try the Hopeful," said Weaver. "If we think he needs a little more time, we might try something else at Belmont or whatever. But it seems like he came out of it good so far."
Later on the card, Weaver finished 1-2 with Analysis and Wake Up in Malibu in an allowance on the turf for New York-breds. Both Analysis and Wake Up in Malibu rallied from off the pace and battled down the stretch before Analysis emerged victorious by a head.
With the pair of scores on Saturday, Weaver entered Sunday's card tied for sixth in the trainer standings with six wins.
"I had a good start [to the meet] and then it got quiet," said Weaver. "I don't know what happened. My luck wore down. But then yesterday the luck came back. Analysis ran a good race and the horse that was second to him ran a bang-up race. It's too bad I had to run two live horses like that against each other, but that happens sometimes. I felt like I had the race locked up at the sixteenth pole. It was just a matter of which way it was going to go. It was a good feeling."
* * *
Midway through the 40-day meet, trainer Todd Pletcher is on target to equal his Saratoga record of 38 victories set in 2011.
Pletcher won three races on Saturday to give him 19 through 20 racing days heading into Sunday's card, where he has seven horses entered in four races, including both the Grade 2, $200,000 Adirondack and Grade 2, $200,000 Toyota Saratoga Special.
Among his wins are stakes victories in the Grade 1 Coaching Club American Oaks with Stopchargingmaria, the Grade 3 Schuylerville with Fashion Alert and the Birdstone with Micromanage.
"Aside from the Whitney [in which Palace Malice finished sixth], I think everything has gone really well," said Pletcher, an 11-time Saratoga training champion who had a 10-win cushion over Chad Brown entering Sunday.
Pletcher has seen nothing but positive signs coming out of the Whitney for Palace Malice, who remains on target for the Grade 1, $600,000 Woodward on August 30.
"He's done very well. I'm still a little lost for his subpar performance," said Pletcher. "I don't have a clear explanation. He's training great, just like he was leading into the race, so I don't know."
Six of Pletcher's wins at the meet have come with 2-year-olds, most recently first-time starter Designed for War, a War Front ridgling who led all the way to win in 1:44.35 for 1 1/16 miles on the Mellon turf in Saturday's seventh race.
"We were pleased with the way he had trained and we were anticipating he would run well. We were happy to see him perform up to expectations," said Pletcher. "The fractions were very soft, and we felt like when he made a comfortable lead in 25 and 50 [seconds], it would have been very disappointing had he not delivered from there."
* * *
Trainer Chad Brown will send out a pair of talented runners in the $100,000 Tenski at a mile on turf for 3-year-old fillies who have not won a graded sweepstakes in 2014.
Monday's feature race on a nine-race card, the Tenski drew a full field of 10 fillies, headed by the 5-2 morning-line favorite Walk Close, trained by Christophe Clement.
Walk Close is undefeated through three career starts. The bay filly by Tapit has shown a propensity for close finishes - she's won both of her starts this year by a nose with a late flourish.
Brown will saddle Sweet Acclaim and Hillhouse High, the second and third choices on the morning line, respectively.
Sweet Acclaim was stakes placed as a 2-year-old in England before arriving in Brown's barn for her 2014 campaign. The bay filly has shown glimpses of talent, finishing second in the Grade 3 Appalachian to begin her year and a pair of narrow defeats in the Wait a While and Wild Applause stakes at Belmont Park but has yet to break through. In her most recent start, the daughter of Acclamation lagged behind a moderate pace in the Grade 2 Lake George, and closed well to finish fourth, beaten two lengths.
Hillhouse High enters the Tenski off a third-place finish in the seven-furlong Duchess at Woodbine. The Exchange Rate filly took a seven-furlong optional claimer on turf two starts ago, and was second, beaten a nose by Walk Close, three starts back in a one-mile allowance race.
Trainer Todd Pletcher will be represented by Super Sky in the Tenski. The chestnut filly has been consistent in her young career; she's hit the board in seven of her 10 starts. Most recently, the Pletcher trainee was third in the Desert Vixen on July 19 at Monmouth Park.
The third-place finisher from last year's P.G. Johnson, Miss Frost, will make her return to Saratoga in the Tenski. The Curlin filly broke her maiden last summer at Saratoga before finishing third in the P.G. Johnson. She has made three starts as a 3-year-old, and most recently took an optional claimer at Belmont by a nose.
Je Suis Enchantee, Vero Amore, Zinzay, Courageous Julie and Image of Anna complete the main body of the field. Final Redemption and Carolina Shag are also eligible, and Our Amazing Rose and Rock Me Mama are entered for the main track only.