• Wise Dan turns in four-furlong work in preparation for Saratoga start • Will Take Charge targets Grade 1 Whitney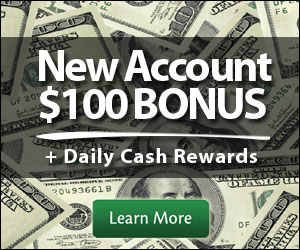 • Wicked Strong gearing up for Grade 2 Jim Dandy • Caroline Thomas gets another taste of Grade 1 racing in the Diana • Bridgehampton meets graded stakes-caliber field in Shine Again • Belmont Stakes winner Tonalist probable for Grade 2 Jim Dandy on July 26; fields forming for second-week stakes at Saratoga
SARATOGA SPRINGS, N.Y. - If trainer Charlie LoPresti had any trepidation about sending two-time Horse of the Year Wise Dan to the Oklahoma turf course to work Friday morning, he didn't show it. In the 7-year-old star's second timed work since undergoing colic surgery May 16, he looked dynamic and eager, breezing a half-mile in 49.12 seconds inside the dogs under regular exercise rider Damien Rock, galloping out in 1:02 1/5.
Wise Dan, undefeated in two Grade 1 starts this year before being sidelined, looked like he would have been delighted to go around the course again.
"That's a good sign," said LoPresti after giving Wise Dan a bath back at the barn. "I couldn't be happier with that work. When we got him going to the turf this morning, just walking down the road, Rock said you could feel him start lengthening his stride. He knew he was going to work today. He jogged onto the turf course. He was so happy to go on there."
Sailing along after victories April 11 in the Maker's 46 Mile Stakes at Keeneland and May 3 in the Woodford Reserve Turf Classic Stakes at Churchill Downs, Wise Dan came down with what is called a nephrosplenic entrapment, when the colon becomes stuck on a ligament between the left kidney and spleen.
The horse was then taken to the Rood and Riddle Equine Hospital in Lexington, Ky. When Wise Dan underwent surgery, Dr. Scott Hopper found that the misplacement had corrected itself.
"As far as colic surgery goes, it was a best-case scenario," LoPresti said. "It was almost like exploratory surgery. So, the only thing we were dealing with was an incision to heal. He's such a strong horse, in 3 ½ weeks, I can tell you, if you saw the video footage of him four days later when he came home, he jumped off the trailer at my house. In 2 ½ weeks, he was dragging me around out in the paddock when I was grazing him. He's just an amazing horse."
Wise Dan had his first work following surgery on July 11, traveling four furlongs in 50.40 seconds at Keeneland.
LoPresti is unsure whether Wise Dan will race at Saratoga. The trainer is looking at the Grade 2 Fourstardave Handicap on August 9, the Grade 2 Bernard Baruch on August 30 and a very slight chance at the Grade 1 Woodward on dirt the same day. "I just don't want to do the wrong thing with him," LoPresti said. "I want to do right by him. Even though he's a super horse, you want to make sure you put him in a race that I feel like he's good enough to win.
"I really want to run him here only because people have been so nice to me and I like it here. I brought him with the intention of training to run, and I would like to see him run, but I won't do anything to jeopardize the horse. I know everybody would like to see him run."
* * *
Hall of Fame trainer D. Wayne Lukas said Will Take Charge, the 2013 Champion 3-year-old, is on course to run August 2 in the historic Grade 1, $1.5 million Whitney for 3-year-olds and up going 1 1/8 miles.
Coming off a second-place finish in the Grade 1 Stephen Foster Handicap behind upsetter Moonshine Mullin, Will Take Charge worked five furlongs in a bullet 59.36 seconds on July 14. He likely will have one more work before the Whitney, Lukas said.
"He's ready," Lukas said. "He's right on target for the Whitney. We feel comfortable with him. He's always thrived up here and done really well. This year doesn't seem to be an exception."
Will Take Charge has had a top-class campaign so far this year, winning the Grade 2 Oaklawn Handicap and finishing second in three other Grade 1 races, including a second to Game On Dude in the Santa Anita Handicap and second to Lea in the Donn Handicap.
"We're very happy," Lukas said. "I'm not frustrated a bit with him. He came within an inch of beating the best horses in the world."
* * *
Grade 1 TwinSpires.com Wood Memorial winner Wicked Strong may return to the work tab Saturday morning for his next start in the Grade 2, $600,000 Jim Dandy at Saratoga, trainer Jimmy Jerkens said this morning.
It will be the third work and first at Saratoga for the Hard Spun colt since running fourth in the Grade 1 Belmont Stakes on June 7. Wicked Strong also finished fourth in the Grade 1 Kentucky Derby on May 3 following his Wood victory.
"He's pointing for the Jim Dandy," Jerkens said. "He was here last year, so it's not that strange to him. He's doing good. Most horses [lose weight] after they run hard races like that, but as long as they get it back it's fine. It looks like he has."
This summer will be the first in many years that Saratoga will be without Jerkens' father, 85-year-old Hall of Fame trainer H. Allen Jerkens, who has remained at Gulfstream Park in south Florida since the winter.
"It's sad, but time goes on. Sooner or later, it was going to happen," the younger Jerkens, 55, said. "It's mostly that he can't travel because his wife's not doing well. He's got to stay close. Everything is much easier down there. He lives right around the corner from the track, and the doctor that he likes is right across the street. As long as he's got some business down there, not a lot, but some business to keep him going."
Jerkens assisted his father before going out on his own in the mid-1990s. He has taken on Grade 2-placed House Rules and Classic Point from the elder Jerkens for the Saratoga meet.
"I talk to him two or three times a week. He hasn't said much about Saratoga yet," he said. "He's missed a lot of these meets. Even when I worked for him, he would stay down at Belmont and I'd come up with the horses to run. There aren't many meets that he didn't participate in, but there were a lot of years when he didn't come up. It is different, that's for sure. It's not the same."
* * *
After stepping out of graded stakes company for her last start, Caroline Thomas returns to deeper waters in Saturday's Grade 1, $500,000 Diana.
In her typical closing style, the 4-year-old Giant's Causeway filly captured a nine-furlong optional claiming allowance on June 15 at Belmont Park, snapping a six-race losing streak dating back to last year's Grade 2 Lake Placid. In that race, she was beaten by a nose but promoted to the win via disqualification.
"I think it was a big confidence-builder for her, but I don't know if it'll be enough," said Barclay Tagg, who trains Caroline Thomas for longtime owner Joyce Young. "She's a very good filly that has to have a few things go right in a race. You'd rather have one that didn't have to have anything go right and just gallop away from them, but she's a very classy filly in every other way. Her figures aren't quite as good as the others in there, but if it sets up for her she'll be right there. I'm not afraid to run her."
Her most recent start was the first non-stakes race for Caroline Thomas since taking an optional claiming allowance in December 2012 at Gulfstream Park. She is 1-for-5 in 2014, finishing third by a neck in the Grade 3 Bewitch in April at Keeneland.
"The last race was important for my confidence, and it came on my 51st wedding anniversary so that was special," Young said. "She's doing really well right now. She's dappled from her ears to her tail. I'm hoping that she shows up, but it's a tough race. I don't bet on my horses, but she's a nice filly. I just want her to come back sound."
Young has employed Tagg as a trainer for 29 years, and currently has seven horses with him at Saratoga. Caroline Thomas is named for Young's 11-year-old granddaughter, who wrote a letter to the Jockey Club at the age of 7 to give permission to use her name.
"She wrote it on notebook paper, in pencil," Young said. "We have it framed in the room where she stays with us."
Tagg's first career Grade 1 win came for Young in the 1991 Gamely at Hollywood Park with Miss Josh. Young's Sky Blazer returned from an injury to run third in the Grade 3 Bowling Green on July 12.
"She's put up with me a long time," Tagg said. "We've had a good relationship. It's been wonderful."
* * *
The Mike Hushion-trained Bridgehampton will try to stretch her speed an additional furlong on Monday in the seven-furlong Shine Again at Saratoga Race Course.
Bridgehampton has three wins from six career starts, and has yet to run beyond six furlongs. The bay filly flashed enormous potential in 2013, finishing second in the Grade 3 Victory Ride one race after breaking her maiden. The daughter of Bernardini was forced to hit the sidelines following the Victory Ride, but re-emerged on March 23 at Aqueduct Racetrack to take a first-level allowance race. After chasing La Verdad in vain in the Grade 2 Distaff, Bridgehampton shipped to Parx, where she took the My Juliet by 5 ¼ lengths in her most recent start.
"I don't know about the seven-eighths, but I don't see why she can't do it; she should certainly make an easy lead," said Hushion, who trains Bridgehampton for Barry Schwartz. "She's fast and doing well. I'm just hoping she has a big day, opens up a couple [lengths] and keeps going."
Bridgehampton will have her work cut out for her in the $100,000 Shine Again, which drew a graded stakes-caliber field that includes Grade 1 winners My Miss Aurelia, Better Lucky, and Grace Hall, as well as listed stakes winner Toasting and four-time winner Angel's Glory.
* * *
The Grade 2, $200,000 Lake George on Wednesday, July 23 will serve as the first stakes during the second week of racing at Saratoga Race Course. Chad Brown, always a strong presence in turf races at the Spa, is expected to have a pair of runners in the 1 1/16-mile Lake George for 3-year-old fillies in Little Journey, third in the Grade 1 American Oaks in May at Santa Anita, and Sweet Acclaim, third in the Wild Applause in June at Belmont Park.
According to NYRA stakes coordinator Andrew Byrnes, also expected for the Lake George are A Little Bit Sassy, who was disqualified from first and placed fourth in the Grade 3 Regret in June at Churchill Downs; Daring Dancer, a graded stakes winner who was third in the Wonder Again in May at Belmont; Daring Kathy, an easy winner of two straight stakes at Gulfstream Park; and Speed Seeker, who romped by 7 ¾ lengths at Woodbine in her only previous start.
Kentucky Derby runner-up Commanding Curve will attempt to rebound off a ninth in the Grade 1 Belmont Stakes in June when he competes in the $100,000 Curlin, a 1 1/8-mile race for 3-year-olds on Friday, July 25. His competition is expected to include Cousin Stephen, Life in Shambles, Protonico, Tiz'naz, and Viva Majorca.
Belmont Stakes winner Tonalist heads the provisional field for the Grade 2, $600,000 Jim Dandy on Saturday, July 26. The 1 1/8-mile Jim Dandy is restricted to 3-year-olds and is Saratoga's primary prep race for the Grade 1, $1.25 million Travers on August 23. Other likely starters are Legend, Grade 3 Gotham winner Samraat, Ulanbator, and Grade 1 TwinSpires.com Wood Memorial victor Wicked Strong. Kid Cruz, winner of the Grade 3 Dwyer, and Noble Moon, triumphant in the Grade 2 Jerome in the winter, are possible.
The Grade 2, $200,000 Amsterdam for 3-year-old sprinters will precede the Jim Dandy on the July 26 card. Rock Fall, a winner of two straight against maiden and allowance company, likely will make his stakes debut in the 6 ½-furlong race. Also probable for the Amsterdam are All My Memories, C. Zee, Captain Serious, Casiguapo, Coup de Grace, and Tiznowforamerica. Good Bye Greg and John's Island are possible.
Hot Stones, winner of the Grade 3 Bed o' Roses Handicap on June 21, will stretch out in distance on Sunday, July 28 in the Grade 3, $200,000 Shuvee Handicap, a 1 1/8-mile race for fillies and mares. The other probables comprise Natalia Victoria, who is coming off a front-running score in the Monmouth Beach in May at Monmouth Park; graded stakes winners Stanwyck and Unlimited Budget; and Ambusher, Antipathy, and South Andros.
La Verdad, who has won a pair of stakes for New York-breds since taking the Grade 2 Distaff Handicap in April at Aqueduct Racetrack, will attempt to land her second graded stakes victory when she competes in the Grade 2, $200,000 Honorable Miss Handicap on Monday, July 28. The six-furlong race for fillies and mares also is expected to draw Calistoga, Grade 3 Vagrancy Handicap heroine Merry Meadow, Grade 2 Barbara Fritchie Handicap victress My Wandy's Girl, R Free Roll, Speedinthruthecity, and Ultimate Shopper.