• G1 CCA Oaks winner Songbird returns to track • Tepin to skip G1 Fourstardave and target G2 Ballston Spa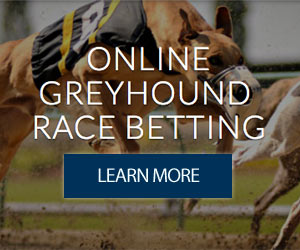 • Frosted puts in final breeze Friday for G1 Whitney • Upstarts works for Whitney; Violette mulls options with Samraat • Guillot talks up maiden Laoban • Bradester to race in Monmouth Cup, targets Woodward later in meet • Quijote steps up in G2 Amsterdam, Mo Tom could be Travers bound • Monday's Coronation Cup wraps up first full week at Spa • Bankroll Builder returns for Saratoga • G1 Whitney highlights Week 3 stakes action
SARATOGA SPRINGS, N.Y. - Fox Hill Farm's undefeated champion Songbird stretched out her legs over Saratoga's main track Friday morning, her first visit to the track since her dominating 5 ¼-length victory in the Grade 1 Coaching Club American Oaks.
The Eclipse Award-winner jogged a lap around the 1 1/8-mile oval shortly after training opened at 5:30 a.m., punctuated by a customary visit to the paddock.
"She was great," said Christina Jelm, assistant to Hall of Fame trainer Jerry Hollendorfer. "She was ready to get back to work. She was very professional today, but she did let out a few squeals. She was very happy."
The 3-year-old Medaglia d'Oro filly has enjoyed an easy routine since notching her ninth straight victory last Sunday, Jelm said, and will begin to step up her training regimen over the next week in preparation for her likely bid in the Grade 1, $600,000 Alabama on August 20. West Coast-based Hollendorfer is expected to be on hand early next week to check in on the superstar filly.
"She will continue on with the normal training program now," Jelm said. "She'll gallop for the next several days and when Jerry gets to town, he'll make a decision as to when she'll have her work."
* * *
Eclipse Award-winning mare Tepin will bypass the Grade 1, $500,000 Fourstardave Handicap against males on August 13 and instead be pointed to the Grade 2, $400,000 Woodford Reserve Ballston Spa for females on August 27, trainer Mark Casse said Friday.
In her last start, the 5-year-old multiple Grade 1-winning mare became the first American horse to capture the Group 1 Queen Anne Stakes June 14 at Royal Ascot, her eighth consecutive victory. It also came against males, as did her triumph in the Grade 1 Breeders' Cup Mile last fall to close her championship campaign.
Tepin has worked once since arriving in Saratoga, a half-mile breeze over the turf course July 22 in 50.42 seconds. On Friday, she galloped over the main track.
"She's not going to run in the Fourstardave. The Fourstardave was kind of a last-minute decision and we started having to maybe rush her a little bit and when we had this heat the last few days, she's just been really dull," Casse said. "She had a great day today but to make the Fourstardave we need to breeze her tomorrow, and we're not going to breeze her off one good day.
"She had two or three days where she just didn't want to pick up the bit and I think it may have been the heat," he added. "She was happy today. When she sits back in her stall and doesn't want to come forward and eat mints, she's not herself. She just wasn't herself."
The Fourstardave, promoted to Grade 1 status for 2016, is run at one mile. The Ballston Spa, one of six graded stakes on the Travers Day undercard, is contested at 1 1/16 miles. Both races are run on turf.
"Now we're going to look at the Ballston Spa," Casse said. "If we don't go there we'll look at the Woodbine Mile [September 17]. A lot will depend on the weather. If it stays really hot, it will affect our training and then that'll mess us up."
Grade 1 winner Noble Bird is scheduled to have his final breeze Saturday for the August 6 Grade 1, $1.25 million Whitney, a "Win and You're In" designated race for the Breeders' Cup Classic. On July 22, the 5-year-old son of Birdstone went a half-mile in 47.66 seconds over the main track as Casse and his son and assistant, Norm, looked on.
"He's been training extremely well," Casse said. "He gets over this track so well. Norman and I watched him work the other day and we both looked at each other like 'wow.' He just flies over it."
Ninth behind Liam's Map in last year's Whitney, Noble Bird's lone win from five starts this year was a front-running 11 ¼-length romp in the Grade 3 Pimlico Special May 20.
* * *
Godolphin Racing's Frosted breezed a half-mile Friday at the Greentree Training Center behind Saratoga's main track in preparation for the Grade 1 Whitney.
The 4-year-old Tapit colt went in 49.60 seconds over the all-weather surface, his fourth work since a record-setting 14 ¼-length victory in the Grade 1 Mohegan Sun Metropolitan Handicap June 11 at Belmont Park.
"He worked very well. It was just a maintenance work," trainer Kiaran McLaughlin said. "He's doing great, ready to go. He couldn't be doing any better."
McLaughlin has continued to train Frosted at Greentree rather than on the main track, where Frosted is still looking for his first victory. He was second in his career debut in 2014 and second in the Grade 2 Jim Dandy and third in the Grade 1 Travers last summer.
Frosted's Met Mile win not only came by the largest margin in its storied 123-year history, but the final time of 1:32.73 was also a stakes record.
"We're not looking for a repeat performance, but I don't think we have to," McLaughlin said. "We're just looking for him to run a big race."
McLaughlin has won with seven of his first 10 starters at the meet and will send out Mohaymen in Saturday's Grade 2, $600,000 Jim Dandy. It will be the multiple Grade 2 winner's first start since he was fourth in the Grade 1 Kentucky Derby May 7.
"Mohaymen is all set. We're ready," he said. "All systems go."
* * *
Upstart, who finished fourth in last year's Travers worked Friday morning over Saratoga's main track in preparation for the Grade 1 Whitney.
Upstart's trainer, Rick Violette, clocked the New York-bred ridgling going four furlongs in "47 and change, and out in one minute." New York Racing Association clockers credited the 4-year-old with a five-furlong move in 1:00, the third-fastest of 29 works at the distance.
Typically a quick worker, Upstart's move was to Violette's liking.
"If we put blinkers on him, which he will run in, he will go in 46, and that is too fast," Violette said. "He likes to run off a fairly quick breeze. We did enough with him now, and we'll gallop him into the race."
Ralph M. Evans and WinStar Farm's Upstart last ran in the Grade 1 Metropolitan Handicap at Belmont Park June 11. He finished third, beaten 15 1/4 length by the winner, Frosted, whose facile win was much-heralded.
"We probably should have been second," Violette said of Upstart. "We walked out of the gate; he's been having issues not leaving there. We actually broke him out of the gate here last week, and I hate breaking older horses out of the gate, but I think we had to try everything, because he has been flopping out of there.
"Going in the first part of the race, he's been taking whatever position has been left, rather than the position where you really think you should be," the trainer continued. "With horses who are equally as good or better than you, you can't afford to give up position. Hopefully, we break running a little bit, and [Irad Ortiz Jr.] can place Upstart where he wants to place him."
Violette said Samraat, a good second to Effinex in the Grade 2 Suburban Handicap July 9, is not yet confirmed for the 1 1/8-mile Whitney. Owned by Len Riggio's My Meadowview Farm, Samraat is scheduled to breeze at Saratoga on Saturday.
"I will talk it over with Mr. Riggio; I haven't ruled the Whitney out, but it's really close - four weeks - off of his lifetime best record and he is supposed to regress off of that," Violette remarked. "The Woodward is in another four weeks, and that might be the best place for him. But I'm not ruling out the Whitney, if he breezes lights-out or something like that, and Mr. Riggio wants to do it, we might show up."
* * *
Trying to upset a Grade 1 in Saratoga with a speed horse is something that trainer Eric Guillot knows a thing or two about. In the 2014 Whitney, Guillot saddled the 10-1 Moreno to a front-running victory.
The loquacious Cajun will try to employ the same tactics tomorrow with maiden Laoban in the Grade 2 Jim Dandy.
"[Laobon] is almost like a Moreno, but not quite as good," Guillot said Friday morning during training hours. "If you got in front of me, you went too fast, right? Same thing I did for four years with Moreno. I'm not going to reinvent the wheel - the round wheel works best. The only reason I went into this race was because it looks like I'm the speed of the race, and he worked 46 and change last week on a day when the track was heavy.
"This is a big dance, and in Louisiana we don't dance to little music," Guillot added. "I didn't come here to run in no maiden race. Why would I? If he wins a maiden race, from here to the barn over there, it's worth nothing, but if I win the Jim Dandy, he is a stallion, or on his way to being one."
Despite being winless in seven starts, Laoban has pocketed $166,250 for owners McCormick Racing and Southern Equine Stable.
* * *
Bradester has been entered in the Grade 2, $200,000 Monmouth Cup on Haskell Day on July 31, trainer Eddie Kenneally said Friday morning. Bradester, who won the Grade 1 Stephen Foster Handicap last out on June 18 at Churchill Downs, could start at Saratoga Race Course for the first time since 2013 in the Grade 1, $600,000 Woodward on September 3.
The 6-year-old son of Lion Heart had also been a possibility for the Grade 1 Whitney, but will instead start at Monmouth Park, where he is 3-3-0 in six career starts, including winning the 2015 Monmouth Cup and finishing second in the 2014 edition.
"He hasn't run here that much [at Saratgoa], and his record at Monmouth is pretty good, so we thought we'd go that route," Kenneally said. "The mile-and-a-sixteenth helped [the decision] as well."
Bradester breezed at the Spa on Monday, going four furlongs in 47.20 seconds for the fastest mark out of a group of 95.
Bitumen, who won the Grade 3 Sanford on July 23, has come out of the race well, according to Kenneally, and is being pointed toward the Grade 1, $350,000 Hopeful on September 5. The 2-year-old Mineshaft colt won the Sanford by three-quarters of a length in his graded stakes debut in handling a step up in class following a maiden-breaking victory on June 30 at Churchill Downs.
"He's really good, there's been no problems with him at all," Kenneally said. * * *
Midwest Thoroughbreds Inc.'s Quijote will make his graded stakes debut Saturday in the Grade 2, $200,000 Amsterdam for 3-year-old sprinters going 6 ½ furlongs on the main track.
Trained by Tom Amoss, the sophomore son of Pomeroy drew post 3 of eight and will carry 117 pounds including jockey Jose Ortiz, who earned his 1,000th career victory in the John Morrissey Stakes Thursday.
"One of the biggest concerns is that we're running at Saratoga. No race is easy. Certainly, this one isn't," Amoss said. "In defense of Quijote, he has run very well in stakes races. When you look at the stakes he's run in both at Aqueduct and Charles Town, although those were not graded stakes per se, there were indeed graded stakes type horses in there."
Quijote finished second in both the Jimmy Winkfield March 6 at Aqueduct Racetrack, a length ahead of Amsterdam challenger King Kranz, and the Robert Hilton Memorial April 23 at Charles Town. Most recently, he was second in a muddy optional claiming allowance July 5 at Indiana Downs.
"Quijote is a very solid 3-year-old, but he's a horse that likes to have a target to run at and in his best races he's able to get out and come around. That's his preferred style," Amoss said. "Looking at the race tomorrow, I see only one real speed horse and I'm hoping that something more develops on the front end to give us our best chance to run."
Pomeroy was a multiple graded stakes-winning sprinter whose victories included the Grade 1 Forego (2006), Grade 2 A.G. Vanderbilt (2005) and Grade 1 King's Bishop (2004) at Saratoga. He was also second in the Grade 2 Amsterdam in 2004 and Grade 2 Saratoga Special in 2003.
"Let's hope he takes after his dad, that's all I can tell you. I'm looking for anything that's a plus," Amoss said. "So if you're telling me that his sire did very well at Saratoga, then I'm encouraged."
Amoss was unable to make Saturday's Grade 2 Jim Dandy with Grade 3 LeComte winner Mo Tom, but is hoping to use the West Virginia Derby August 6 as a springboard to the Grade 1 Travers three weeks later.
Mo Tom has had one work at Saratoga, a half-mile breeze in 50.34 seconds July 14 over the main track. It was his first since winning the Ohio Derby June 25 at Thistledown.
"We really would have liked to have run in the Jim Dandy, but Tom just took some time to adapt to this track. It's deep and tiring and he just wasn't ready. They're horses and their schedules get thrown off all the time by things, and that just happened to happen with him," Amoss said. "He's had a very good week of training here, which he did not the week before. That needs to continue, and if it does we'll head to West Virginia with our eye on the Travers."
* * *
Eight 3-year-old turf fillies will go postward Monday in the $100,000, 5 ½-furlong Coronation Cup as the stakes action for the first full week of racing at the Spa wraps up.
Looking to extend her winning streak to three is the Tom Proctor-trained Coco as in Chanel. Winless in three starts on dirt, the Awesome Again filly was switched to grass at Pimlico Race Course where she scored a front-running maiden victory and a similar win in the Stormy Blue, both at five furlongs.
Hall of Famer John Velazquez has the call on the homebred Heider Family Stables color-bearer. The pair will leave from post position 7.
Repole Stable's multiple stakes winner Lost Raven will be making her turf debut in the Coronation Cup. The Uncle Mo filly, winner of the Smart Halo at Laurel Park, the Cicada at Aqueduct Racetrack and the Grade 3 Miss Preakness, enters off a fourth-place finish in the Grade 3 Victory Ride on July 9 at Belmont Park.
Jose Ortiz will ride the Todd Pletcher trainee from post position 3.
Pletcher also has entered Eclipse Thoroughbred Partners' Brinkley, who has a pair of wins and two thirds sprinting on turf. Most recently she finished seventh in the seven-furlong Soaring Softly in May at Belmont.
Luis Saez has the call and the pair will leave from post position 5.
Expected to attract support as well is the Chad Brown-trained Ava's Kitten, who last year won the one-mile Chelsea Flower and a seven-furlong maiden event, both at Belmont. Her best effort in four starts this year, all at a mile and beyond, was a runner-up finish to Catch a Glimpse in the Grade 3, one-mile Appalachian at Keeneland.
With Irad Ortiz, Jr. in the irons, the Ken and Sarah Ramsey homebred will leave from post position 8.
Rounding out the field are the Brian Lynch-trained Tizanillusion, 1-3-0 from five starts this year; Quick Release, sixth in her only turf start, and two from trainer Graham Motion: Miss Katie Mae, winner of the Alywow at Woodbine last time out, and J La Tache, making her stakes debut. * * *
The New York Racing Association will offer a special promotion exclusive to NYRA Bets members as part of the "Bankroll Builder Saratoga" series. In order to participate, NYRA Bets members must wager at least $50 to win on one horse in any, or all, of four select stakes races at Saratoga Race Course starting with today's Curlin.
Players will receive a $25 bonus for every eligible race in which he or she places a $50 win bet on one horse, up to a maximum of $100 for qualified participants in all four select stakes races. The "Bankroll Builder" series continues on August 5 with the Grade 2, $200,000 National Museum Hall of Fame, the $100,000 Tale of the Cat Stakes on August 12 and wrapping up with the Skidmore Stakes on August 19.
NYRA Bets members who participate in the "Bankroll Builder Saratoga" series will have their accounts credited prior to first post on Wednesday, August 24. The bonus "Bankroll Builder" credited money can be wagered throughout Travers week on any track including, but not limited to, Saratoga. Any money not wagered will be removed from player accounts on Tuesday, August 30. Wagers made by phone with a live operator are not eligible for the "Bankroll Builder" Saratoga Series.
* * *
Fields are shaping up for an exceptional third week of racing for the summer Saratoga meet, anchored by the 89th running of the Grade 1, $1.25 million Whitney on Saturday, August 6.
A Breeders' Cup "Win and You're In" qualifier for the Classic, the Whitney looks to draw a stellar cast led by the return of runaway Grade 1 Metropolitan Handicap winner Frosted. Also on tap for the Whitney are multiple graded stakes winners Effinex, victor of the Grade 2 Suburban Handicap last time out; Noble Bird, the 11 ¼-length winner of the Grade 3 Pimlico Special two starts back; Upstart, most recently third in the Met Mile; and El Kabeir, fourth in the Grade 1 Stephen Foster last time out. Suburban runner-up Samraat is possible.
The Whitney will headline a blockbuster day of racing as one of five stakes races on Saturday, August 6. The card will also include the Grade 1, $500,000 Test, Grade 3, $200,000 Fasig-Tipton Waya, $100,000 Fasig-Tipton Lure and $100,000 Fasig-Tipton De La Rose.
For 3-year-old fillies at seven furlongs, the Test is expected to feature a rematch of the top three finishers of the Grade 1 Mother Goose on July 2 in Off the Tracks, Lewis Bay and Lightstream, respectively. Also probable for the Test are 6 ¼-length Jersey Girl winner Kareena, Grade 2 Gulfstream Park Oaks runner-up Paola Queen and Grade 3-placed One True Kiss. Coppa is possible.
Targeting the Waya for fillies and mares 3-and-up at 1 ½ miles on the inner turf are Achnaha, Ball Dancing, Desiree Clary, Queen's Parade, Real Smart, Suffused and Trophee. Evidently, Marypop and Photo Call are possible. For 4-year-olds and up at 1 1/16 miles on the Mellon grass, the Lure is expected to attract Full Mast, Jay Gatsby, March, Offering Plan and Solemn Tribute. Conquest Typhoon is questionable. Akatea, All In Fun, Bitty Kitty, Excilly, Lady Lara, Mayla, Robillard, Stormy Victoria,and Zindaya are likely for the De La Rose, for fillies and mares 4-and-up at a mile on the inner turf, while Cali Thirty Seven is possible to start.
Kicking off the week's stakes action is the $100,000 Shine Again on Wednesday, featuring a faceoff between graded stakes winners Wavell Avenue, City Girl Hot, and Promise Me Silver. Linda Linda, My Savannah Belle and West Coast Chick also are probable for the seven-furlong Shine Again for fillies and mares 4-and-older. Sweet on Smokey and Theophilia are possible.
Thursday's live racing program will be highlighted by the $100,000 Quick Call for 3-year-old grass sprinters, likely to attract Bust Another, Commend, Don't Be So Salty, Expected Ruler, Tiz Long Gone and Too Discreet. Also Thursday is the Grade 1, $150,000 A. P. Smithwick Memorial steeplechase.
Grade 3 Pennine Ridge winner Camelot Kitten will look to improve off his fourth-place finish in the Grade 1 Belmont Derby on July 9 in Friday's feature race, the Grade 2, $200,000 National Museum of Racing Hall of Fame at 1 1/16 miles on the grass. Also expected for the Hall of Fame are Giant Run, Holding Gold, Inspector Lynley, Strike Midnight and Unbridled Daddy. Beach Patrol is possible.
For 4-year-olds and up at 1 1/8 miles, the $100,000 Alydar will close out the weekend's stakes on Sunday, expected to attract Honorable Duty, Island Town, Mylute, Touchofstarquality, and Unbridled Juan. Far From Over and Jessica's Star are possible.