• Jess's Dream, by Curlin out of Rachel Alexandra, takes to the track at Saratoga for the first time • Shirreffs biding his time with Cozmic One, a son of Zenyatta and Bernardini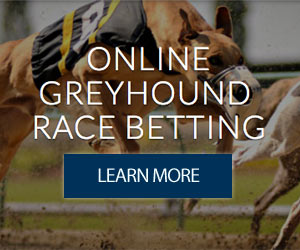 • Sunday allowance winner Notacatbutallama likely to compete in West Point • Brown plotting next move for graded stakes winners Dayatthespa, Pianist, and Big Blue Kitten • Condo Commander surprises Rodriguez with impressive debut win • Winning Cause tabbed as favorite for John's Call on Wednesday
SARATOGA SPRINGS, N.Y. - Jess's Dream, clearly recovered from his 24-hour van ride the day before from Ocala, Fla. had his first experience on a real racetrack Monday morning, circling the Saratoga Race Course oval in an easy gallop under exercise rider Renzo Morales.
The 2-year-old son of two-time Horse of the Year Curlin and super filly Rachel Alexandra, herself a Horse of the Year, brought a curious crowd out to the barn of Kiaran McLaughlin, including Barbara Banke, the head of owner-breeder Stonestreet Stable, eager to see the colt's unveiling.
Minutes before Jess's Dream was tacked up, another famous unraced colt, Cozmic One, the son of the great Zenyatta, strolled by while being ponied on Clare Court by trainer John Shirreffs.
Jess's Dream emerged from his stall feeling full of himself, and he leaped into the air while being walked by assistant Trish McLaughlin.
At 9:38 a.m., Jess's Dream went out on to the main track with a string of onlookers lining the rail on the backstretch.
"This is his first day," Kiaran McLaughlin said. "We're just happy to get him around there safe, and we'll start working. He galloped once around to get familiar with the surroundings. He went well."
McLaughlin has no timetable for Jess's Dream or any plans yet to work.
"We'll just see how it unfolds," he said. "I'll talk to Ian Brennan [at the Stonestreet Training Center in Ocala], who's had him in training and look at the work tab. He's feeling good, which is a good sign. He moved great out on the racetrack. We're honored to have the horse."
Banke was in a fine mood, seeing Jess's Dream and her other new babies: Good Pick Nick, a feisty Tapit named after her nephew; Ocean Night, by Curlin; and an unnamed baby that is a half to stakes winner Stopchargingmaria.
Curlin will be inducted into the Hall of Fame this Friday, and Banke is extra excited about Jess's Dream.
Asked if she was relieved to get the first gallop on the big track passed, she said, "Yes! Especially since he was being such a good boy - afterwards. After the high jump."
* * *
Introduced to life at the track during a three-week stay at Belmont Park last month, Cozmic One is continuing his education this summer in Saratoga.
The 2-year-old son of champion Bernardini is the first foal by four-time Eclipse Award winner and 2010 Horse of the Year Zenyatta. Like the superstar mare, who lost once in her 20-race career, Cozmic One is trained by John Shirreffs.
"We couldn't wait to bring him up here," said Shirreffs. "He's doing really well. Each day, he gets better."
Accompanied by Shirreffs on a pony, Cozmic One and exercise rider Kevlan Henry took a spin around Clare Court, the half-mile gallop track situated behind the main track along Nelson Avenue.
"We started going over there about three days ago," said Shirreffs. "I wanted to take him someplace where it's a little quieter and give him a little exposure walking through the barn area and down the road and everything. The track's a little more narrow, so if he wants to turn one way or another it's a little easier for him."
After walking for one lap on Monday morning, Cozmic One jogged once around, then jogged and walked around another lap before galloping a mile.
"We spend a lot of time warming up," said Shirreffs. "The first day, he was prancing on his toes and the second day he was really on the muscle because he knew what was coming. Today he was much more relaxed about it because he'd gotten over that part of it. For a young, high-strung horse he's coming along nicely."
Bred and owned by Jerry and Ann Moss, who also campaigned Zeynatta, Cozmic One has yet to have a timed workout for Shirreffs.
"He's gone a couple three-eighths that are like two-minute clips," said Shirreffs. "You're extra careful in the sense that he's a very valuable horse, but also knowing that he has to do everything everybody else does. He needs the same sort of exposure. He needs to get over the guy dumping the bucket and all that kind of stuff. You want to help him as much as you can without totally protecting him from that sort of exposure."
Shirreffs said Cozmic One's debut will draw a lot of interest.
"It's probably not as highly anticipated for us as it is for the fans," said Shirreffs. "Cozmic One is just learning how to become a racehorse. You feel like the sky's the limit, right? There's no limitation on the possibilities."
Shirreffs said Stanwyck, runner-up in the Grade 3 Shuvee Handicap on July 27, would come back in the Grade 1, $500,000 Personal Ensign on August 22.
* * *
Having extended his Saratoga win streak to three years in a row on Sunday, multiple Grade 3 winner Notacatbutallama is likely to come back in the $150,000 West Point presented by Trustco Bank for New York-breds on August 24, trainer Todd Pletcher said Monday.
Wearing blinkers for the first time, the 4-year-old Harlan's Holiday colt cruised to a two-length victory in a state-bred allowance over the inner turf, going one mile in 1:34.55 under Hall of Fame jockey John Velazquez. It was the first of three wins on the day for Pletcher, who entered Monday's nine-race card with a meet-high 15.
"It was a very nice race. He ran well," said Pletcher. "It seemed like the blinkers had the effect we were hoping for. We were a little frustrated by a couple of his efforts this year and it seemed like he was training better than he was running. We decided to make a change and put them on in his work prior to this, and he worked really well so it seemed like they got his attention."
Owned by Mike Repole, Notacatbutallama was 0-for-4 in 2014 before the allowance win, including a fifth-place finish in the Kingston at Belmont on May 31 to Kharafa, who ran third as the 1-2 favorite in Sunday's allowance.
Notacatbutallama is now 7-6-4 with $666,789 in purse earnings from 21 lifetime starts, including three wins and two seconds in six races at Saratoga. He broke his maiden at the Spa in 2012 and last summer won an off-the-turf running of the Grade 3 Hall of Fame and was second in the Grade 3 Saranac.
"He's going to take down Fourstardave's record here at some point," dead-panned Pletcher. State-bred legend Fourstardave won a race at Saratoga for a record eight straight years from 1987-94, including the West Point in 1989 and 1991. He died at the age of 17 in 2002 and is buried near Clare Court.
Pletcher said Micromanage, cross-entered in Wednesday's $100,000 John's Call on turf, will instead run in Thursday's $100,000 Birdstone at 1 5/8 miles on the main track.
* * *
Trainer Chad Brown sent out a pair of runners coming off long layoffs in the one-mile De La Rose on the Whitney Day undercard. Dayatthespa and Pianist, who finished second and third, respectively, had not run since they contested the Grade 1 Matriarch on December 1 at the now defunct Hollywood Park.
Dayatthespa, a Grade 1 winner, was eager to run in the opening stages of the De La Rose, grappling with Alaura Michelle for the early lead, while Pianist, a Grade 3 winner, uncharacteristically assumed position in the middle of the pack. Turning for home, Dayatthespa spurted away from the field as Pianist commenced a wide rally.
In deep stretch, the Bill Mott-trained Filimbi ran by Dayatthespa, and Pianist closed ground late to finish a length behind her stablemate.
"I was surprised [Pianist] didn't break as well and wasn't involved early," said Brown. "I was not expecting that, but I thought she finished well. On the flip side, Dayatthespa was a little keener than I would have liked, and I think that ultimately led to her defeat.
"They both ran well and they both came out of the race in good shape. I think the layoff hurt them a little bit, but they should be better off for it now that they have a race under them."
The two are likely to be separated going forward, and, according to Brown, their next races will be determined by how they train this week.
Big Blue Kitten, also coming off a sizeable layoff, won the 1 1/16-mile Lure on Whitney Day for Brown. The son of Kitten's Joy, owned by Ken and Sarah Ramsey, prevailed despite two glaring disadvantages: the distance and the layoff.
The Ramsey color-bearer is a multiple Grade 1 winner at marathon distances on turf, but is not nearly as accomplished at middle distances. On Saturday, racing for the first time since finishing eighth in the Grade 1 Breeders' Cup Turf on November 2 at Santa Anita Park, he rallied from the back of the pack to win going away.
"So far, so good," said Brown. "I don't have any immediate plans for [Big Blue Kitten] yet. It'd be a long shot [to make the Grade 1 Sword Dancer Invitational on August 17], but it's not completely out of the question."
* * *
At 12-1 on the odds board and off a series of four-furlong works that never cracked 50 seconds, first-time starter Condo Commander gave no indication she was about to blast off and win a 5 ½-furlong, $70,000 maiden claiming race by 12 lengths on Sunday.
Owned by Michael Dubb, Bethlehem Stables and The Elkstone Group, the 2-year-old Condo Commander engaged Militsa through an opening quarter-mile in 22.03 seconds, a half in 45.11 and then steadily separated from the rest of the field and came home in 1:03.82.
Trainer Rudy Rodriguez was thrilled Monday morning with the effort, which received an 84 Beyer Speed Figure.
"I was expecting to run good - not that good," he said. "Maybe another My Happy Face [a graded stakes winner for Rodriguez, also by sire Tiz Wonderful], you know?"
Rodriguez risked Condo Commander being claimed, but he said it was worth it.
"That was easy for us to take a little chance like that," he said. "They paid $72,000 [for the horse]; it's Saratoga. A couple other horses looked good, but we liked her. Sometimes you have to make it easy for them. If we had run her in a maiden special weight, maybe she'd try too hard and not come back so good."
Rodriguez said Condo Commander has had some leg problems, and they didn't want to overextend her.
"Mike [Dubb] knows how to win races," he said. "He's been in the game so long. He gives us the opportunity to put the horses where they can win. Sometimes we lose. Sometimes we steal them like yesterday. That works."
Rodriguez said his mercurial 4-year-old Vyjack came back well after his fourth-place finish Saturday in the Grade 1 Alfred G. Vanderbilt.
Winner last year of the Grade 2 Jerome and Grade 3 Gotham, Vyjack has struggled this year. In his two starts prior to the Vanderbilt, he finished ninth in the Grade 1 Metropolitan and didn't finish in the Grade 2 Suburban at 1 ¼ miles. Cut back to seven furlongs for the Vanderbilt, Vyjack brushed the starting gate when the race began and then was steadied early before finishing with late interest.
"If he broke better, I don't know if we win it, but he could be a little more competitive," Rodriguez said. "He made up a lot of ground, especially coming off a mile and a quarter [in the Suburban], coming back to a sprint. I sharpened him up the best I could, but he didn't come out of the gate."
Rodriguez said he would shop for an overnight stakes to try and build some confidence in Vyjack in preparation for the Grade 1 Cigar Mile in November at Aqueduct. He also said there is a chance Vyjack could run in the Grade 1, $500,000 Forego at seven furlongs on August 30 at the Spa.
"He's got a lot of talent," Rodriguez said, "but he's got his own mind."
* * *
Multiple graded stakes-placed colt Winning Cause drops out of graded company to headline a 10-horse field entered for Wednesday's $100,000 John's Call on the Mellon Turf.
The 1 5/8-mile John's Call is for 3-year-olds and up that have not won a graded stakes on the turf in 2014. Trained by Todd Pletcher for Alto Racing, Winning Cause (2-1) heads into the race after finishing fourth, beaten 1 ½ lengths, in the Grade 1 United Nations at Monmouth Park on July 6.
A 4-year-old son of Giant's Causeway, Winning Cause is winless in five starts this year, also having finished third in the Grade 2 Monmouth and second in the Grade 3 Red Bank. Last year, he was second in the Grade 2 Fayette and the Grade 3 Ontario Derby after winning the one-mile Sir Cat at Saratoga.
Hall of Fame jockey John Velazquez is named to ride at co-topweight of 123 pounds from post 8.
Tricky Hat (5-1) won a 1 3/16-mile allowance at Saratoga last summer for Hall of Fame trainer Shug McGaughey, and stretches out after a dull effort running last of 14 in the Grade 2 Monmouth. Rosie Napravnik will ride from post 1.
The John's Call field, from the rail out, is Tricky Hat (5-1), Horvat Clan (15-1), Bohemian Dance (15-1), Alpha (8-5), Micromanage (3-1), Seton Hall (10-1), Manchurian High (20-1), Winning Cause, Grand Rapport (12-1) and Holiday Star (6-1). A multiple Grade 1 winner, Alpha is entered for main track only, while Pletcher said Micromanage will run in Thursday's $100,000 Birdstone on the main track.