• Belmont Stakes winner Tonalist returns to the worktab with eye on G1 Travers • Wise Dan turns in six-furlong breeze, possible for G2 Bernard Baruch or G1 Woodward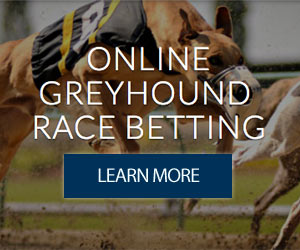 • The Big Beast makes revelation with impressive Saturday breeze; G1 Ketel One King's Bishop next • Fast Anna has first breeze at Saratoga for Ketel One King's Bishop • Princess of Sylmar, Stopchargingmaria breeze for G1 Personal Ensign, G1 Alabama, respectively • Confrontation targeting G1 Forego following impressive optional claiming triumph on Friday • Commanding Curve breezes; Stewart hoping for better set-up for late-running colt in G1 Travers
SARATOGA SPRINGS, N.Y. - Robert S. Evans' Belmont Stakes winner Tonalist turned in his first breeze on Saturday since finishing second in the Grade 2 Jim Dandy, covering five furlongs in 1:03.36 over the Oklahoma training track with exercise rider Alvaro Hernandez aboard.
Going in company with Life in Shambles, Tonalist began his breeze at the half-mile pole three lengths in front of his workmate, who pulled within a length on the far turn. Life in Shambles joined Tonalist to the outside in the stretch and was on even terms at the finish line before Tonalist took the lead again, completing the workout at the seven-eighths pole one length in front and pulling well clear of his workmate during the gallop out. NYRA clockers caught Tonalist galloping out six furlongs in 1:16 3/5.
Tonalist won the Grade 1, 1 ½-mile Belmont by a head on June 7 before finishing second, beaten 2 ¼ lengths by Grade 1 TwinSpires.com Wood Memorial winner Wicked Strong, in the 1 1/8-mile Jim Dandy on July 26 at Saratoga. Both Tonalist and Wicked Strong are targeting the Grade 1 Travers on August 23. The Travers is worth $1.25 million and will be contested at 1 ¼ miles
"He's hardly blowing, so, obviously, [the Jim Dandy] did him a lot of good," said Christophe Lorieul, assistant to trainer Christophe Clement. "He was moving well, no problem. I liked the gallop out. He went away from the other horse. Nothing fancy today. We'll try to bring him back next week. The plan is to work him next Saturday."
Lorieul said the barn has no plans for Life in Shambles, who was seventh in the Curlin in on July 25.
"His last race was disappointing," said Lorieul. "We just need to regroup and see where we're at."
* * *
Two-time reigning Horse of the Year Wise Dan, trained by Charlie LoPresti for Morton Fink, took to the Saratoga main track Saturday morning in preparation for a possible start later in the meet. Working in tandem with another LoPresti horse, the champion gelding went six furlongs in 1:13.25.
"I thought he went really well," said LoPresti. "We broke a horse off about six lengths ahead of him and he caught him, went to the wire with him and galloped out real good. I guess the time was good. I don't know what the black letter work was today. He got a really good blow out of it, so that told me I was probably a couple breezes short of the Fourstardave. Maybe we could have won it, but I think we did the right thing by giving him a little more time."
According to the trainer, the six-furlong team drill was the most rigorous work Wise Dan has logged since undergoing colic surgery on May 16.
"We worked him pretty hard today," said LoPresti. "He's had two five-eighths [of a mile breezes] and two halfs [since the colic surgery]. I pressed on him today because he needed that kind of work. If he's going to start getting ready for some of these races I want to see how he comes out of this. He's not tired, I can tell you that."
Wise Dan's next start is still up in the air, according to LoPresti, who will continue to monitor his star's progress before making a decision. The Grade 2, $250,000 Bernard Baruch Handicap, run at 1 1/16 miles on turf, and the Grade 1, $600,000 Woodward at 1 1/8 miles on dirt are both possibilities, with the Bernard Baruch the more likely of the two.
"The only way I'm going to know [which spot to go in] is in a few weeks time when I see how he progresses," said LoPresti. "If he's doing really well, why would I wait six weeks to go to Woodbine [in the Grade 1 Woodbine Mile] when I can run him in four weeks here? Money doesn't matter with a horse like him now."
* * *
Alex and JoAnn Lieblong's The Big Beast fired a bullet work over the main track on Saturday, going five furlongs in 58.92 seconds after the break, the fastest time of 34 horses at the distance.
No one was more impressed with the breeze than Tony Dutrow, trainer of the Maryland-bred colt, who is scheduled to make his stakes debut in the Grade 1, $500,000 Ketel One King's Bishop on August 23.
"That may have been the most impressive workout that I have ever seen in my whole life," Dutrow said. "I really don't think I've ever seen a horse go so fast, so easily. And, we didn't get paid for that out there today so I'm not trying to impress.
"He's seven or eight months into his 3-year-old year now. You see what a big horse he is. He's such a big horse, so maybe he's just maturing and coming around and now's his time. It certainly looks like now's his time. He's figured it out and he looks like he's looking to build on it."
Following two unsuccessful attempts at breaking his maiden earlier this year, one at Oaklawn Park in March and the other at Belmont Park in May, The Big Beast broke from the rail and led all the way in a 4 ¼-length triumph at Belmont on June 8, going six furlongs in 1:09.59.
The Big Beast beat older horses in his first try against winners in an allowance on July 26 at Saratoga, hitting the wire 6 ¼ lengths in front after six furlongs in 1:09.00, one race before 3-year-olds ran three-quarters of a mile in 1:08.93 in the Grade 2, 6 ½-furlong Amsterdam. Coup de Grace won the Amsterdam in 1:15.32.
"We were really happy with his maiden win," Dutrow said. "We wrestled with the possibility of running him in the Amsterdam instead of the allowance race, but we thought maybe a little more experience would get us to the King's Bishop better. That's what we chose to do. I hope we made the right decision. It looks like we're coming into the King's Bishop as good as we could possibly dream it."
The King's Bishop will be The Big Beast's first time going seven furlongs. His sire, Yes It's True, was a multiple graded stakes-winning sprinter who was third in the Grade 3 A Phenomenon, now known as the Grade 1 Alfred G. Vanderbilt, and last in the King's Bishop in 1999.
"He's had inside post positions where he's fast and he had to get away from there and get a position. He was in front setting fast fractions," Dutrow said. "If the horse draws an outside post and there's speed in the race, we feel that he could sit and not have to be the pace-maker.
"There's things we don't know because we haven't seen them, but there's things that we believe from working with the horse. We don't believe that seven furlongs is an issue and we do not believe that we need to be the pace-setter or on the pace. We'll have to see the scenario of it all as it unfolds, but right now we're looking forward to what the Beast has to offer."
* * *
Unbeaten 3-year-old colt Fast Anna, being pointed to the Grade 1 Ketel One King's Bishop on August 23, had his first work at Saratoga since arriving from south Florida last week.
Under exercise rider Nick Petro, the sophomore son of 2002 Travers and 2003 Whitney winner Medaglia d'Oro was clocked in 1:28.56 for seven furlongs on the main track.
"He had a good work," said Kathy Ritvo, who trains Fast Anna for owner Frank Calabrese. "It was his first work over the surface, so we just took it easy and had a nice, easy work. He was very professional. He just does his business; not too much bothers him at all. Now that he got that underneath him, he'll have one more work and be set for the race."
Unraced at 2, Fast Anna has won both his starts this year at Gulfstream Park in front-running fashion. He broke his maiden by 2 ¼ lengths going six furlongs in 1:09.92 on April 12, then rolled to a 13-length victory under a hand ride in 1:16.75 for 6 ½ furlongs on July 6.
"This horse just seems to get better all the time," Ritvo said. "We're going to take a big swing, but he's doing so good there's no reason not to run him. I don't think it's going to make a big difference, the traffic or the people or anything that happens. He's professional. He's smart. He couldn't be doing any better."
Ritvo had to cancel a planned work for Little Daddy when a horse got loose as he was about to breeze on the main track. Prepping for a start in the $150,000 West Point for New York-breds on August 24, Little Daddy will work Sunday morning.
* * *
Star 4-year-old filly Princess of Sylmar worked four furlongs in 49.60 seconds Saturday morning in preparation for a run in the Grade 1, $500,000 Personal Ensign Invitational on August 22 at the Spa.
After winning four Grade 1 stakes races last year, including the Alabama, Princess of Sylmar came back to win the Cat Cay Stakes in April at Aqueduct Racetrack. She was second on June 7 in the Grade 1 Ogden Phipps at Belmont Park and be stunningly upset by Belle Gallantey in the Grade 1 Delaware Handicap on July 12.
Pletcher has decided to put blinkers on Princess of Sylmar for the Personal Ensign and worked her in the equipment August 2 when she went four furlongs in 47.18. The blinkers came off for Saturday's work.
"Because I know they work," Pletcher said. "I don't need to see them again. She's very focused with them, so we'll plan on running her in them, but she doesn't need them every time she breezes. She worked very well. It seemed like she was in good form."
Pletcher also worked Stopchargingmaria four furlongs in 47.52 seconds, third-fastest of 69 workers at the distance, in preparation for the Grade 1, $600,000 Alabama on August 16. Stopchargingmaria became a millionaire when she won her most recent start, the Grade 1 Coaching Club American Oaks on July 20.
"She worked great, very well," said Pletcher, who is thrilled with the maturation of the Mike Repole-owned runner. "It seems like she's in super form at the moment. She's really just had a great summer and just seems like she's getting better all the time."
Palace Malice, who won his first four starts this year before finishing sixth to Moreno August 2 in the Grade 1 Whitney, is scheduled to work Sunday morning in preparation for the Grade 1, $600,000 Woodward on August 30.
* * *
Trainer Barclay Tagg was thrilled with the way his crack sprinter Confrontation came out of a third-race optional claiming victory Friday and now plans to point him to the Grade 1, $500,000 Forego on August 30 at the Spa.
The gelded son of champion War Pass hit the outside gate at the start and then put away Castaway in a testing pace duel while racing on the inside through a quarter-mile in 23.22 seconds and a half in 46.42. Confrontation then pulled away from all challengers in the stretch to win comfortably in a time of 1:22.86 over seven furlongs, the Forego distance. He earned a 98 Beyer Speed Figure for the effort.
"He did what I thought he'd do, but I've been in the game long enough to know that happens about one out of a hundred times, you know?" Tagg said. "I just liked the way they all came right to him at the end, and they were spread right across the track head-and-head with him, and he walked away from them."
Tagg said he will train toward the Forego but could opt for the $100,000 Left Bank at a mile September 5 at Belmont Park. That race is for non-winners of a graded stakes in 2014. Confrontation has a record of 5-1-1 in seven starts and has never even been in a stakes race.
He debuted last summer at Saratoga, winning first out in a $50,000 maiden claimer and then took a starter optional claimer before heading downstate. He has raced in optional claimers since, against steadily tougher company.
"I don't like coming back in three weeks, but he is good, and he never took a deep breath yesterday," Tagg said. "He got back to the test barn and was completely cooled out by the time he got there."
Confrontation took more than a year to get to the races after being bought at auction. His myriad little issues brought to mind another fleet but fragile Tagg runner, Jersey Town, who won the Grade 1 Cigar Mile Handicap in 2010 and finished second in the Forego the following year and third in 2012.
"This horse is the same way," Tagg said. "I bought him out of a sale, and he worked good in the sale, and owner thought we could run him right away. I always cautioned them about that because it takes a lot to get over a sale. I didn't get him to the races for over 14 months after that. The poor owners went crazy and I don't blame them."
The principal owner is Eric Dattner of Little Neck, N.Y., and he has had great luck with Tagg.
"He's a wonderful fellow," the trainer said. "He was with a group out in California, and I asked him why he was at Belmont all the time, and he said, 'I live right here.' I said, 'They why do you want to be in a group in California?' So I put him with Jack [Knowlton, of Sackatoga Stable], and the first horse he gets is Funny Cide. Now, he came up with this guy here."
* * *
West Point Thoroughbreds' Commanding Curve, who is being pointed toward the Grade 1, $1.25 million Travers, worked this morning over the main track at Saratoga. The Kentucky Derby runner-up breezed a half-mile in 49.44 seconds in company with Knights Nation, galloping out in 1:02 and change with jockey Shaun Bridgmohan up for the breeze.
The colt's trainer, Dallas Stewart, was pleased with the work.
"He is more of a maintenance horse," said Stewart. "You like to see him get around there good and come back safe and sound. We changed his gallop a bit, to put a little more effort into his gallops. We'll continue on throughout the week and pick up the pace. I don't think we are going to get a lot of improvement if we stay on the same pattern."
Stewart is hopeful that the conditions on Travers Day will emulate those his talented colt encountered in the Kentucky Derby when he closed from the back of the pack to finish 1 ¾ lengths behind California Chrome.
"Ideally, we want more of a dry track," said Stewart. "We want sunshine if we can get it. The Travers is a mile and quarter so hopefully it will be the same style as the Derby, he'll be laying back, and that he makes that big run."
Since the Derby, Commanding Curve finished ninth in the Grade 1 Belmont Stakes and most recently fourth in the Grade 2 Jim Dandy.
"Hopefully, he'll have more energy through the stretch [than in the Jim Dandy] and it looks like there is going to be some speed added," said Stewart. "That's real good for us. We need that. Hopefully it will set up good for him."
Stewart plans to work Commanding Curve next week in what will likely be his final breeze before the Travers.