• Tonalist tunes up for Grade 2 Jim Dandy with five-furlong breeze • Wicked Strong, wearing blinkers for the first time, breezes in preparation for Jim Dandy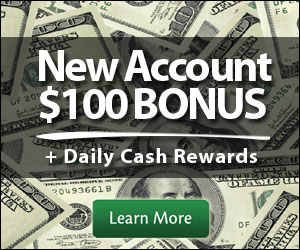 • Samraat gears up with half-mile work; Jim Dandy likely • Legend turns in five furlong work in advance of Jim Dandy • Commanding Curve breezes; Stewart considering Jim Dandy or Curlin • Champion My Miss Aurelia to return from lengthy layoff in Shine Again on Monday • Grace Hall returns to sprinting for Mott; Tourist comes back in good order
SARATOGA SPRINGS, N.Y. - Belmont Stakes winner Tonalist, trained by Christophe Clement for Robert Evans, turned in his final work before the Grade 2, $600,000 Jim Dandy on July 26, going five furlongs in 1:01.79 in company with stablemate Life In Shambles.
Tonalist, with exercise rider Alvaro Hernandez up, commenced the work 1 ½ lengths in front of Life in Shambles, who was ridden by Joel Rosario, and was hounded by that one for much of the way before Life In Shambles drew alongside the strapping colt in the latter stages of the work.
"Nice work; I'm happy with it," said Clement. "Everything went well. [Tonalist] started a touch slow and finished up well. He looked good; I'm excited.
"He's put on quite a bit of weight since the Belmont," he added. "I don't think he's quite as fit as he was for the Belmont, but that's OK. He's not supposed to be quite as fit."
Life in Shambles, who ran a gallant third in the Easy Goer on June 7, is pointing to Friday's $100,000 Curlin, according to Clement.
* * *
Wearing blinkers for the first time, Wicked Strong breezed six furlongs in 1:13.09 on Saturday at Saratoga. The Grade 1 TwinSpires.com Wood Memorial winner is slated to start in the Jim Dandy on July 26.
Wicked Strong, with exercise rider Kelvin Pahal up, was clocked galloping out seven furlongs in 1:27.
The Jim Dandy will be Wicked Strong's first start since dead-heating with California Chrome for fourth in the Grade 1 Belmont Stakes on June 7. He also was fourth in the Kentucky Derby.
Jerkens said he plans to have Wicked Strong wear blinkers in the Jim Dandy in the hope that the equipment change will help the colt maintain his focus.
"I really feel he didn't give us his best [in the Belmont]," said Jerkens, who trains Wicked Strong for Centennial Farms. "He's run very well, but he needs to run a little better. If [the blinkers] make a little bit of a difference, it's worth a try. I like his reaction to the blinkers. I think they kept him a little straighter, more into the bridle the whole way."
In the Belmont, Wicked Strong raced in fifth early before being shuffled back to seventh while racing between horses. He came wide into the stretch and made a mild rally, finishing 1 ¾ lengths behind Tonalist.
"I don't want him to run as spotty as he does," said Jerkens. "I want him to hold his position down the backside. I don't understand why he coughed it up. He had a nice position in the Belmont, but then he wound up between horses, which you hate, and all horses hate. I think it shows how much class he has that he was able to come back on and run as well as he did."
* * *
Multiple Grade 3 winner Samraat tuned up for his next start - either the Grade 2 Jim Dandy or the Grade 1 Haskell Invitational at Monmouth Park the following day - with a half-mile work in 48.79 seconds over Saratoga's main track for trainer Rick Violette this morning.
Samraat went out at 6 a.m. with regular exercise rider Rodney Paine up. It was his fourth breeze since his sixth-place finish in the Grade 1 Belmont Stakes on June 7 and first ever at Saratoga.
"He went great and galloped out good," said Violette, who trains Samraat for owner Leonard Riggio's My Meadowview Farm. "We didn't have to do any more than that. He breezed a mile last week and finished really fast so this was more of a maintenance thing, get it done, get out of it in one piece and move on. He's pretty remote control. He'll go slow, fast or in-between, whatever the pilot asks him to do."
Winner of the Grade 3 Withers and Grade 3 Gotham over the winter at Aqueduct, Samraat was second to Wicked Strong in the Grade 1 TwinSpires.com Wood Memorial on April 5 and a solid fifth in the Kentucky Derby a month later prior to the Belmont.
"The Jim Dandy is the first choice," Violette said. "We'll certainly look at who's going where before we decide. There are pluses to both races. We'll kind of handicap and see where our style suits best and what the competition is and pick our poison after that."
On Friday's opening day, Violette unveiled 2-year-old Macho Uno filly Graeme Crackers, a hard-fought debut winner over The Lewis Dinner by a half-length, going 5 ½ furlongs in 1:05.42 over the main track.
"She's done everything right without being a star," he said. "She's probably a grass horse and wants to go longer. Two half-siblings have been very good grass horses, but you have to get your career started. She's supposed to stretch out, being by Macho Uno. She was very game, and that was probably the best thing. She got hooked, she got headed, and she came back."
* * *
William Clifton's Legend, runner-up in the $150,000 Easy Goer on the Belmont Stakes undercard June 7, remains on target for the Grade 2 Jim Dandy at Saratoga on July 26.
The bay son of Tiznow breezed five furlongs over the Oklahoma training track in 1:02.44 this morning under jockey Luis Saez, who has also been aboard for each of Legend's five career starts.
"I thought he worked good, knock on wood," said trainer Jim Bond. "I just wanted a good five-eighths. He's a really nice horse."
Bond targeted the 1 1/8-mile Jim Dandy following Legend's effort as the favorite in the 1 1/16-mile Easy Goer, where he came four wide down the stretch but couldn't catch Kid Cruz, who won by 3 ¼ lengths and went on to take the Grade 3 Dwyer on July 5.
"Bottom line, we had the overland route and he had the inside," Bond said. "I think [Kid Cruz] is a little more seasoned individual, but maybe we'll get the inside this time and he'll have to go around. Who knows?"
Legend was unraced at 2 and winless in three starts at Gulfstream Park during the winter, breaking his maiden beating older horses at Belmont Park going a mile on May 4.
Today's work was the sixth since mid-May for Legend, all of them coming at Saratoga.
"[The Jim Dandy] was a definite, as long as he came back good and was training good," Bond said. "He's had to ship for every other race and he gets to stay here now. It's nice for me, I know that."
* * *
Trainer Dallas Stewart remains on the fence whether to run his Kentucky Derby runner-up Commanding Curve on July 25 in the $100,000 Curlin or await the Grade 2, $600,000 Jim Dandy the following day. Both races are 1 1/8 miles.
The West Point Thoroughbreds-owned son of Master Command has been working steadily since a dull ninth-place finish in the Belmont Stakes and drilled five furlongs in 1:00.61 on the Saratoga main track Saturday morning, sixth fastest of 26 workers at the distance.
Afterward, West Point founder Terry Finley and Stewart said they were leaning toward the Jim Dandy.
"He worked good, a minute and change," Stewart said. "He really likes this track. I thought he liked it a lot as a 2-year-old. He was training here. He ran here one time, but it was muddy and it just didn't work out good. But he trains very well on it and he worked good."
Commanding Curve made his debut at Saratoga and finished sixth in a seven-furlong sprint in the slop. He broke his maiden three starts later and then jumped into graded stakes company, finishing sixth in the Grade 2 Risen Star, third in the Grade 2 Louisiana Derby and then a hard-charging second in the Kentucky Derby at 37-1.
"The maturity is already there. He's mature and he's stronger," Stewart said. "He hasn't missed a work. He seems very healthy. We need to figure out what is the right thing to do to get to the Travers. There's a big difference in the purse [between the Jim Dandy and Curlin], and I think he fits with - Tonalist will definitely be the favorite - but he fits with the other horses."
* * *
My Miss Aurelia, the 2011 Champion Two-Year-Old Filly, will make her first start in 16 months in the $100,000 Shine Again on Monday.
The seven-furlong Shine Again for fillies and mares attracted a tough field of six which also includes Grade 1 winners Grace Hall and Better Lucky and recent My Juliet Stakes heroine Bridgehampton.
The Shine Again also will be My Miss Aurelia's first start for trainer Todd Pletcher. While in the barn of Steve Asmussen, the Stonestreet Stable homebred posted Grade 1 wins in the 2011 Frizette, 2011 Breeders' Cup Juvenile Fillies, and 2012 Grade 1 Cotillion. In her final start for Asmussen, she was third in the Grade 3 Azeri in March 2013 at Oaklawn.
"Timing-wise, [the Shine Again] looked like the right kind of race," said Pletcher. "I felt like seven furlongs suited her better than the [Grade 2, six-furlong] Honorable Miss would have. As far as the race coming up tough, you can pretty much expect that at Saratoga. She has been training well, and, hopefully, she runs back to her 2- and 3-year-old form."
My Miss Aurelia was in Pletcher's barn last summer but went to the sidelines after shedding a frog.
"What we thought would be a minor issue turned out to be an issue that took a long time to be corrected, so, here we are," said Pletcher.
Pletcher also said Fashion Alert, winner of the Grade 3 Schuylerville, emerged from yesterday's race in good shape.
* * *
Hall of Fame trainer Bill Mott will send out multiple graded stakes winner Grace Hall in the seven-furlong Shine Again on Monday at Saratoga.
Grace Hall has made two starts she was transferred to Mott at the beginning of 2014. Her seasonal debut came in the Grade 2, one-mile Ruffian at Belmont, in which she finished second coming off a layoff of over a year. For her next start, Mott shipped the daughter of Empire Maker to Santa Anita for the Grade 1, 1 1/8-mile Vanity, and she responded with another strong runner-up performance.
The Shine Again will mark the bay mare's first start sprinting since she captured the Grade 1 Spinaway at Saratoga in 2011.
"We're trying to find out [how she handles the distance]," said Mott. "She's a Grade 1 winner at seven furlongs. We want to give her an opportunity early in the meet to see how she performs at seven-eighths. If she were to do well, we have the option of going in the [Grade 1, $500,000] Ballerina later in the meet."
The Shine Again drew a graded stakes caliber field that includes multiple Grade 1 winners My Miss Aurelia and Better Lucky. While Mott may not have anticipated the race coming up so tough, he was not surprised.
"It's Saratoga," said Mott.
Mott also said that Tourist, who won the Sir Cat on Opening Day at the Spa, came back in good order. The Tiznow colt demonstrated a devastating combination of a high cruising speed and strong closing kick in the Sir Cat, which he won by three lengths over Tampa Bay Derby winner Ring Weekend. The Grade 1, 1 ¼-mile Secretariat is a possibility for Tourist's next start, according to Mott.
"We were very pleased with the effort," said Mott. "He certainly gives me the impression he'll stretch out. It looks like nine furlongs won't be a problem, but when you start talking about ten [furlongs], you don't know until you try it.
"He's awful fast," he added. "He's a fast horse and sometimes those horses get past nine furlongs and they don't carry [their speed], but you just don't know until you try. He hasn't shown me yet that he can't do it."
Grade 1 Donn Handicap winner Lea, under consideration for the Grade 1, $600,000 Woodward on August 31, worked four furlongs in 48.82 in company with Mosler over the Oklahoma training track.