• Baffert eyes future for G1 Travers hero Arrogate, runner-up American Freedom, G1 King's Bishop star Drefong • Brown looks ahead with Flintshire, Lady Eli and Sea Calisi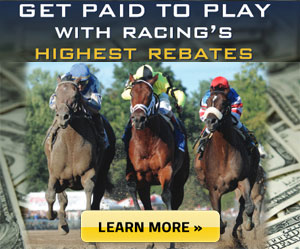 • Cavorting to Breeders' Cup, Mohaymen to get extended vacation • Ballerina star Haveyougoneaway sticking around for Breeders' Cup • Delacour considering G1 Vosburgh for G1 Forego winner A. P. Indian • Gun Runner in fine fettle after finishing third in G1 Travers, Creator to get vacation • Strike Charmer could use G2 Ballston Spa victory as springboard to G1 Flower Bowl • Former McLaughlin assistant Magnuson making name for himself • Six turf sophomores vie in Better Talk Now • Fields coming together for closing weekend stakes
SARATOGA SPRINGS, N.Y. - On the morning following Arrogate's stakes record-smashing performance in the Grade 1, $1.25 million Travers presented by NYRA Bets at Saratoga Race Course, Hall of Fame trainer Bob Baffert had nothing but accolades for his new stable star.
"I watched the race again a couple of times and I still can't believe the way he kept on rolling. It was just incredible," he marveled. "You're always hoping that they're that good. I knew he was good, but I didn't know he was really, really that kind of good."
Arrogate, whom Baffert picked out of the Keeneland September Sale as a yearling and was purchased by Juddmonte Farms for $560,000, was asked to step all the way up from the optional claiming/allowance ranks into Grade 1 competition against top-notch rivals in a crowded field of 13 Saturday.
The son of Unbridled's Song responded with brilliance, carving out blistering fractions under Hall of Fame rider Mike Smith as he completely crushed his competition and charged down the lane to win by a dominating 13 ½ lengths.
His final time of 1:59.36 for the 1 ¼-mile distance eclipsed General Assembly's Travers and track mark of 2:00 that had stood for 37 years.
Arrogate was stabled on the Saratoga backside in Barn 25; the same barn where trainer LeRoy Jolley housed General Assembly.
"To me, LeRoy Jolley is an icon. When I grew up I thought he looks like what a thoroughbred horse trainer is supposed to look like. He's up here, and he will always be that way to me," Baffert said of his fellow Hall of Fame member while raising his arm high above his head.
Baffert, who recently ran older horses Dortmund and Hoppertunity in the Grade 1 Pacific Classic against multiple champions California Chrome and Beholder, said he originally planned to enter Arrogate in that race but the colt developed a mild virus, forcing him to change course. Arrogate then joined stablemate American Freedom, who finished second in the Travers under Rafael Bejarano, on the trip to Saratoga to take on fellow sophomores.
Even though the four-time Eclipse Award winner as Outstanding Trainer (1997,1998, 1999, 2015) has won 14 Triple Crown races, 12 Breeders' Cup events, the 2001 Travers with Point Given and 2,680 races overall, he said he felt like any other spectator watching Arrogate's exceptional effort.
"After he ran like that I was like everybody else, and thought 'Wow!' I was like a fan, thinking 'Wow! What did we just witness?'" he said. Nevertheless, Baffert stopped far short of saying that Arrogate's record-setting performance made up for American Pharoah's loss - the only loss in his Horse of the Year campaign - in the 2015 Travers.
"A lot of people are saying this is redemption for last year, but I don't feel that way. I just came here to win a horse race," said Baffert, who also won the Grade 1 King's Bishop with sprinter Drefong Saturday. "I also came in here to win the King's Bishop and to see how good these horses are. Last year was more about showing off American Pharoah to Saratoga and letting the fans see him run. He's such a great horse. When we got beat, I felt like we let down the town, the crowd, and the horse. I felt bad for the horse. We still miss him."
He also wasn't ready to elevate Arrogate, now a winner of four of his five starts, into American Pharoah's class.
"Maybe this horse will take the sting out of not having him around. What we saw yesterday, at least it gave us a little hope. Every time I have a horse like Pharoah, when he leaves, I think, damn, I'll never have anything again close to him at all, and then this horse goes out and does that. I'm not going to crown him yet, but at least he's got us excited and something to think about. But there will never be another Pharoah."
Arrogate is on course to replicate American Pharoah's path from the Travers straight to the Breeders' Cup and Baffert has an embarrassment of riches for the $6 million Classic. Arrogate, Dortmund, Hoppertunity, American Freedom and Cupid are eligible to represent the barn.
"I don't know yet what I'm going to do with American Freedom. I'll go back and figure it out," he said. "I've trained all of these horses and I know where I stand with all of them. I can tell. I knew this horse [Arrogate] was a really, really good horse but we had never set him down. He can run with those other horses [in the Classic]."
Baffert was also high on Drefong's win in the King's Bishop. "Drefong came back great. He smoked out of there and did his thing," he said. "That was pretty neat to watch him run. The plan for him is the Breeders' Cup Sprint."
Arrogate, American Freedom, Jazzy Times and Drefong all head back to Baffert's barn at Del Mar Monday morning. Arrogate, particularly, gives him good reason to look forward.
"I'm surprised at the way he's getting better because a lot of those Unbridled's Songs can get a little hot, get a little anxious. As long as you keep them happy, they're fine. So we're just going to keep him happy and keep that motor running. Yesterday he got to rev it up pretty good," he said.
* * *
The morning after he saddled 18 runners on the Travers Day card, it was business as usual for trainer Chad Brown.
Brown, who is leading the training standings in his quest for his first Saratoga title, worked several horses Sunday morning over the Oklahoma turf, including Grade 1 Beverly D. Stakes winner Sea Calisi, who will run next at the Belmont Park fall championship meet in the Grade 1, $500,00 Flower Bowl Invitational Oct. 8.
Sea Calisi, in her first work since winning the Beverly D. on August 13, covered a half-mile in 50.62 in company with Wekeela.
"Just a maintenance work - stretched [Sea Calisi's] legs a little bit - worked terrific," Brown said.
The 1 1/4-mile Flower Bowl, which Brown won last year with Stephanie's Kitten, en route to her victory in the Breeders' Cup Filly & Mare Turf, is also at the top of the list for Lady Eli's next start.
Making her first start since winning the Belmont Oaks July 4, 2015, Lady Eli finished second in yesterday's Grade 2 Woodford Reserve Ballston Spa Stakes. She was beaten less than a length by 27-1 long shot Strike Charmer in the 1 1/16-mile turf stakes, which was run in 1:38.77, a time that was tantalizingly close to eclipsing Ironicus' course record of 1:38.54.
"I'm disappointed she got beat, but it was a tall order, she hadn't run in 14 months, and they ran fast," Brown said. "I didn't quite expect the race to go that fast. She just got a little tired at the end. Hopefully, she will get a lot out of that and move forward."
Flintshire was the star of the day for the Brown barn on Saturday. The turf sensation won the Grade 1 Longines Sword Dancer Stakes by 1 ¾ lengths over stablemate Money Multiplier. It was the second consecutive year the horse won the Sword Dancer, and the third time in row that the 6-year-old won for Brown, who saddled him to a victory earlier in the meet in the Grade 2 Bowling Green. In his first start for Brown, the Juddmonte Farms' homebred won the Grade 1 Manhattan at Belmont Park.
In both the Bowling Green and Sword Dancer there were some anxious moments for his connections, as Flintshire and jockey Javier Castellano found themselves bottled up in traffic on the final turn. But they were able to shake free in both those races, and Flintshire scampered to visually impressive wins.
"He's a remarkable horse, we're lucky to have him," Brown said of the leader of the male turf division in this country. "I'm not surprised anymore [by his races]. He came out of his victory great so far and we plan on the Joe Hirsch."
The Grade 1, $600,000 Joe Hirsch Turf Classic Invitational will be run at Belmont Park October 1.
Brown also reported that his Travers starters, Connect [sixth], Gift Box [fourth] and My Man Sam [eighth], came out of the race in good order.
* * *
On the morning after Cavorting added another impressive Saratoga victory to her resume in Saturday's Grade 1, $750,000 Personal Ensign, trainer Kiaran McLaughlin lavished praise on the 4-year-old filly.
Stonestreet Stables' Cavorting rallied from last to first to win the 1 1/8-mile Personal Ensign by a half-length over favored Curalina, keeping her perfect Saratoga record intact. She won the Grade 2 Adirondack in 2014 and the Grade 1 Test and Grade 2 Prioress last year.
"She's a top filly. She's definitely one of the best fillies I've ever trained, if not the best filly," said McLaughlin, whose three career filly champions include Lahudood, the top turf female of 2007, and Questing, the top 3-year-old filly of 2012. "To win graded stakes at 2, 3 and 4 is quite impressive."
McLaughlin credited jockey Javier Castellano for his ride on the daughter of champion Bernardini. Castellano had been on her only once before, a win in the Grade 2 Ruffian May 14, and was able to settle her into a comfortable rhythm before swinging outside for the winning stretch drive.
"She broke on the lead and he grabbed her and got her back and saved ground around the first turn. It was an excellent ride," he said. "He helped us from the beginning taking her back in the Ruffian. It was a great race. They were very nice fillies, all of them. It was neat that they were all across the track. At one time, the tote board said 5-2 on four out of the five. It was a good group and we were happy to win."
The Personal Ensign was a Breeders' Cup "Win and You're In" qualifier for the Grade 1 Distaff, earning Cavorting an all-fees-paid trip to Santa Anita in November. McLaughlin said the Grade 1 Beldame Invitational October 1 at Belmont Park and the Grade 1 Spinster October 9 at Keeneland are among the options to get there.
"We'll probably just go to the Breeders' Cup, we're not sure," he said. "The Beldame is there and the Spinster is there, but probably just to the Breeders' Cup."
McLaughlin continues to be mystified by Shadwell Stable's multiple Grade 2 winner Mohaymen, who finished 11th of 12 as the second choice in the Grade 1 Ketel One King's Bishop. The seven-furlong King's Bishop represented a cutback in distance for the 3-year-old Tapit colt, who has lost four straight starts after opening his career with five consecutive victories.
"I really feel bad for the horse because he's a top horse and one of my favorites. Since the Florida Derby, it just seems like it's gone not so well," he said. "He can't talk but I feel a burden on my shoulders as I really love the horse. He's a quality animal, great pedigree, great mind. He can't talk to me but he's always not looked like I want him to look, like something isn't quite 100 percent. All of our horses carry more weight than that."
Mohaymen will be sent to Shadwell's farm in Kentucky and likely get the rest of the year off before returning as a 4-year-old.
"Many times from 3 to 4 stopping on them, we've seen a different horse come back to us, so [Shadwell vice president/general manger] Rick Nichols asked me to send him home as soon as we could. I think that'll be huge, to just give him a break. We'll go over him good and then the break will help him a lot," McLaughlin said.
"He was doing very well considering that he doesn't carry a lot of weight or anything," he said. "It's just disappointing. I feel bad because he's going to be a top stallion probably one day and I've got to figure it out and get him over there and win a Grade 1 next year."
McLaughlin was also happy with the efforts of Tamarkuz, a multiple group stakes winner in Dubai who rallied to be second in the Grade 1 Priority Jets Forego under Hall of Fame jockey Mike Smith, and Sentiero Italia, third in the Grade 2 Ballston Spa. Marking, second choice on the morning line in the Forego, was scratched.
Tamarkuz had finished no better than fourth in four North American starts, most recently ninth behind stablemate Frosted's record-setting performance in the Grade 1 Met Mile June 11 off an eight-month layoff.
"[Marking] was a little off yesterday morning. It's a little issue that we're trying to figure out, but he just wasn't right," he said. "[Tamarkuz] ran huge. That was great. He had two excuses first time out. One was Frosted and then being his first race back. He's been training great and Mike rode him very well. We're very happy with his performance. We'll probably look at the Kelso. I'll talk to Rick Nichols, but we were real happy with his race."
The Grade 2, $350,000 Kelso Handicap will be run October 8 at Belmont Park.
* * *
Gary Barber and Sequel Racing's Haveyougoneaway came out of her stretch-running victory in Saturday's $500,000 Ballerina in good order, reported Tom Morley, who captured the first Grade 1 win of his nascent training career.
"She's tired this morning, but she came out of it in great shape," said Morley, who has now saddled the 5-year-old mare to three consecutive stakes wins since acquiring her in the spring, including the Grade 2 Honorable Miss earlier at the meet.
In picking up her 11th win from 26 starts, Haveyougoneaway ran seven furlongs in 1:21.63 seconds, the fastest edition of the Ballerina since Lady Tak set the stakes record of 1:21 in 2004. She received a lifetime-best Beyer Speed Figure of 99 and earned a fees-paid berth in the $1 million Breeders' Cup Filly & Mare Sprint November 5.
"There's not much else for her to run in this year," Morley noted. "You win the Ballerina, you better show up in California for the Breeders' Cup. I'm not worried about the track [at Santa Anita] but it can be very speed-favoring, but at the same time, she sat close to the pace yesterday; she doesn't need to be a long way behind. At the moment, my inclination is to train her up to it. She's run three times in quick succession, she's won three stakes, won twice at the meet at Saratoga. She's a very, very straightforward filly, so I'd like to make sure I go there with a fresh filly. I'm still learning how to train her a little bit, and she seems to be enjoying what we're doing."
* * *
Green Lantern Stables' A.P. Indian ran his record to 5-for-5 this year by winning Saturday's Grade 1 Forego in stakes-record time, and trainer Arnaud Delacour said the 6-year-old gelding took the race well.
"He looks good this morning - so far, so good," said Delacour. "It was a very special race to us."
A.P. Indian, who gave Delacour his first career Grade 1 triumph in taking the Alfred G. Vanderbilt Handicap four weeks earlier, ran the Forego's seven furlongs in 1:20.99 to eclipse the old mark of 1:21 shared by Quick Call, Housebuster and Emcee, and missed Darby Creek Road's 1978 track record of 1:20.40 by just .59 seconds. He matched the career-top Beyer Speed Figure of 107 he received for the Vanderbilt, surpassed the $1 million earnings plateau and picked up an expenses-paid spot in the Breeders' Cup Sprint on November 5.
"We're thinking about the Breeders' Cup - we have to consider it if he's still doing so well," said Delacour, who at the moment is undecided whether the son of Indian Charlie will train up to the race or have a start in between, a possible option being the Grade 1, $350,000 Vosburgh Invitational at Belmont Park October 1.
* * *
Winchell Thoroughbreds, Three Chimneys and Besilu Stables' Gun Runner came back well from his third-place finish in the Travers and now will be pointed toward the Grade 2, $1 million Pennsylvania Derby on September 24 at Parx Racing, according to Scott Blasi, assistant to Hall of Fame trainer Steve Asmussen.
Gun Runner, a three-time graded stakes winner who was third in the Kentucky Derby, bounced back from a fifth-place finish in the Grade 2 Jim Dandy to run well in the Travers, although he was no match for the Bob Baffert tandem of Arrogate and American Freedom.
Arrogate set the 1 ¼-mile track record of 1:59.36 in winning the Travers by 13 ½ lengths. American Freedom ran second, 1 ½ lengths in front of Gun Runner.
"That horse [Arrogate] ran a freak race, and we're very proud of our horse to run third," Blasi said. "Gun Runner ran a super race. He got stopped at the quarter pole a little bit and had to come around. He wasn't going to win, but it probably cost him second."
Asmussen's other Travers entrant, Belmont Stakes winner Creator, failed to rebound from his last-place finish in the Jim Dandy, running seventh in the Travers.
Blasi said Creator, who also won the Grade 1 Arkansas Derby, will be given an extended break now and leaves tomorrow for WinStar Farm in Kentucky.
The Asmussen barn was immensely pleased with the performance of 2-year-old Reckling, a son of freshman sire Dialed In who won the maiden special weight race that opened the Travers card by repelling a challenge from Mo Town and running on to a 1 ¼-length victory, getting six furlongs in 1:10.37.
"He ran well first time out; we thought he would run better second time because he was kind of a heavier colt that needed a race," Blasi said. "So, second time out we just expected that to happen. Strong field. Nobody runs one they don't like on Travers Day."
As for Reckling's future, Blasi said, "I'm not sure yet. He came out of it good."
* * *
Strike Charmer continued to make her 6-year-old campaign her most successful with a victory over previously undefeated Lady Eli in the Grade 2 Ballston Spa to cap the Travers Day stakes schedule.
Trainer Mark Hennig said Strike Charmer came out of the race in good order after nearly setting a course record by registering a final time of 1:38.77 over 1 1/16 miles on the Mellon turf. Two of her three career graded stakes victories have come in 2016, with the Ballston Spa added to the Grade 3 Beaugay on May 14 at Belmont Park. She also finished 1 3/4 lengths behind winning Dacita in the Grade 1 Diana on July 23 at the Spa.
"She really is getting better as she's getting older," Hennig said. "Her numbers reflect that. We're very pleased."
Hennig said Strike Charmer could be a possibility for the Grade 1 Bowl on October 8 at Belmont Park.
"We're looking at the Flower Bowl, but we'll just see how she comes out of yesterday and make a decision in the next couple of weeks," he said.
Hennig won the Ballston Spa for the second time and the first since Valor Lady's win in 1997 when it was called the Grade 3 Ballston Spa Breeders' Cup Handicap.
"It's always special to win in Saratoga," Hennig said. "You get real horse racing fans out here and people who appreciate the horses. To win in places like here, it's always a little more special."
* * *
As the longtime assistant to trainer Kiaran McLaughlin, Artie Magnuson has been around plenty of good horses for countless big races. Even so, the 50-year-old native of nearby Clifton Park, N.Y. admits he will be a bit nervous for Monday's seventh race at Saratoga.
Magnuson will saddle Kirsten Morehouse's 2-year-old homebred gelding Callant for his debut in the seven-furlong maiden event for juvenile state-breds. Jose Lezcano will ride from post 7 in a field of 13 that includes three also-eligibles.
Callant will be the second horse Magnuson has saddled at the meet since he left Team McLaughlin after more than two decades following last summer's Saratoga meet. Vaughn, a 3-year-old filly making her first career start for owner Jeffrey Cohn, was off the board in a maiden race August 25.
"You feel some butterflies just to make sure they get saddled properly and get in the gate properly. The racing part will work itself out down the road," Magnuson said. "[Callant] is a nice horse. First time out is tough sometimes but down the road this fall I really like him. It's all good. It's all looking up."
Magnuson had worked with McLaughlin since 1990, when the latter was an assistant for Hall of Fame trainer D. Wayne Lukas. He followed McLaughlin when he went on his own, including several years in Dubai, before returning stateside in 2003.
For 15 summers and winters, Magnuson was in charge of McLaughlin's New York string at Belmont Park. Last summer was his first in a work capacity at Saratoga, having relocated to the suburb of Delmar, N.Y. after his attorney wife, Kelly, took a job at an Albany law firm.
"We moved the whole family upstate for a few different reasons," Magnuson said. "I was downstate on Long Island for most of the time. It was kind of neat to come back again last year."
Following last summer's meet Magnuson and his son, Michael Caruso, opened Across The Board Stables in the Schenectady County town of Princetown. The 65-acre property is a full-service breaking, training, layup and sales prep operation.
"I always stayed with the horses," he said. "We've got 25 horses there. We're legging some up and then we've got some recuperating after surgery and we're breaking a few youngsters. A little bit of everything. A few of them have followed us to the track. We're lucky we have good people to train for and we'll see where it takes us. It's a lot of fun."
Magnuson has four stalls at the adjacent harness track this summer and every day sees McLaughlin, his brother and assistant Neal and wife Trish, and many former co-workers he considers more of an extension of his family.
"Kiaran has been great to me. He kept me working with him right until they left last year," Magnuson said. "I'm always texting the whole team, 'Well done,' and 'Good job.' I'll sit and watch horses train with Neal, Trish, Kiaran and the whole gang, and it's great. I've got a picture on my desk at the farm of all of us. It's like a big family."
When the large outfits leave Saratoga after the six-week meet concludes September 5, Magnuson will bring his horses back on the grounds. He is also considering having a presence at Belmont once the weather turns colder.
"We hope to start a few here at the meet. We'll have two at least, maybe three. We want to be New York people. We don't want to ship out of town. We want to run here and look to build on that. It's one day at a time, one season at a time," he said. "We live about 20 minutes from the farm. We're using a little bit of fuel getting to the farm and the track, back and forth. The winter there might be some Amtrak involved. We'll see if it makes sense to head downstate for the winter. We're excited about it."
* * *
Conquest Big E makes his first start since a fifth-place finish in the Grade 3 Gotham in March at Aqueduct and turns to the turf as he faces five other sophomores in Monday's $100,000 Better Talk Now at a mile.
Trained by Mark Casse, the gray son of Tapit was 2-for-4 in 2015, with his only off-the-board finish coming when eighth in the Grade 1 Breeders' Cup Juvenile. In his only other start this year, he was fourth behind winner Mohaymen in the Grade 2 Holy Bull in January at Gulfstream Park.
A $700,000 yearling purchase by Conquest Stables, Conquest Big E will leave from post position 5 and was tabbed at 8-1 on the morning line. Jose Lezcano will ride. Hammers Vision, who beat older horses on July 31 in an off-the-turf allowance, is the narrow 2-1 favorite on the morning line as he goes in search of his first stakes win. The Brian Lynch trainee was third in last year's Grade 2 Saratoga Special behind Exaggerator and this year has registered a pair of fifth-place finishes in the Grade 3 Pennine Ridge at Belmont and the Charley Barley in June at Woodbine.
Hall of Famer John Velazquez rides from post position 6.
Expected to vie for favoritism as well are the Christophe Clement-trained Noble Quality and Mighty Mo from the barn of Hall of Fame trainer Bill Mott.
The stakes-placed Noble Quality came up a neck short in his most recent start, finishing second as the 4-5 favorite in the Lamplighter in July 23 at Monmouth, while Mighty Mo was sixth last out in the Grade 3 Kent at Delaware Park.
Rounding out the field are Dragon Bay, disqualified to fourth after finishing second in the Toronto Cup in July, and Our Way, 2-1-1 in five starts this year including a come-from-behind victory in an optional claimer at the Better Talk Now distance on July 23.
Uncle Vinny was entered Main Track Only.
* * *
A trio of Grade 1 races highlights the closing weekend stakes at Saratoga as the meet wraps up 40 days of racing with the $600,000 Woodward and the $350,000 Spinaway for 2-year-old fillies on Saturday and the $350,000 Hopeful for juveniles on Labor Day, Monday, September 5.
Also Saturday are the Grade 3, $300,000 Saranac and the Grade 3, $300,000 Glens Falls, with Sunday's card featuring the Grade 2, $300,000 Prioress for sophomore filly sprinters. Sharing the card with the Hopeful on Closing Day will be the Grade 2, $250,000 Bernard Baruch on the turf.
Seven older horses are expected to contest the 1 1/8-mile Woodward, topped by Godolphin Racing's Frosted. The gray Tapit colt, trained by Kiaran McLaughlin, enters off back-to-back Grade 1 victories: his record-setting 14 ¼-length tour de force in the Metropolitan Handicap, which earned him a 123 Beyer Speed Figure, and his front-running, two-length victory in the Whitney earlier in the meet.
McLaughlin also will saddle Mubtaahij, most recently third to Effinex and Samraat in the Grade 2 Suburban Handicap. Owned by Essafinaat, the Irish-bred raced primarily overseas before being sent to McLaughlin, but did finish fourth in the 2015 Belmont behind Triple Crown winner American Pharoah and eighth in the Kentucky Derby while in the care of Michael de Kock.
Likely to enter as well are Bradester, who carries a three-race win streak into the race including victories in the Grade 1 Stephen Foster and Grade 2 Monmouth Cup; Breaking Lucky, winner of the Grade 3 Seagram Cup at Woodbine last out; Samraat, who earned a lifetime-best 103 Beyer Speed Figure when second in the Suburban; Tale of Verve, who took an optional claimer on July 23, and the Nick Zito-trained Catholic Cowboy.
Heading the hopefuls for the seven-furlong Spinaway are the Todd Pletcher-trained Sweet Loretta, a 4 ¼-length winner of the Grade 3 Schuylerville on Opening Day, and Runway Doll, an eye-catching 13 ½-length maiden winner for Hall of Fame trainer Steve Asmussen on July 31.
Pretty City Dancer, winner of the Debutante on July 2 at Churchill Downs; the Pletcher-trained Cherry Lodge, a front-running maiden winner on August 7; and Schuylerville runner-up Fun are also expected for the Spinaway, a "Win and You're In" qualifier for the Breeders' Cup Juvenile Fillies at Santa Anita Park in November.
The Saranac, for 3-year-olds at 1 1/8 miles on the turf, is expected to feature the 1-2-3- finishers from the Grade 2 Hall of Fame in Camelot Kitten, Airoforce, and Strike Midnight along with Call Provision, winner of an allowance facing New York-breds on August 11; Keepthedreamalive, making his stakes debut; and Ray's the Bar, who took a 1 3/16-mile first-level allowance on July 30.
The 1 3/8-mile Glens Falls reunites Guapaza, Suffused, and Achnaha, the first three finishers in the Grade 3 Waya on August 6. Likely as well for the 1 3/8-mile turf race are Arles, Ball Dancing, Gap Year, Havana Moon, and Photo Call. Desiree Clary is possible.
Sunday's six-furlong Prioress is expected to attract Grade 1 Mother Goose winner Off the Tracks, most recently third in the Grade 1 Test; Appealing Maggie, a 3 ¾-length victress in the Miss Woodford on July 17 at Monmouth; California invader Coniah, third in the Grade 1 Rancho Bernardino Handicap on August 17 at Del Mar; and Grade 3 Miss Preakness winner Lost Raven, along with Dearest, Kareena, Lucy N Ethel, and Takrees. Test winner Paola Queen is questionable.
Grade 3 Sanford winner Bitumen, Grade 3 Bashford Manor winner Classic Empire, and Rockville Centre winner Runaway Lute are among the stakes winners likely for the seven-furlong Hopeful, with recent maiden winners Fact Finding, Practical Joke, and Royal Copy probable as well.
Completing the stakes action is the Bernard Baruch, with the cast likely to include Shining Copper and Jay Gatsby, noses apart as they finished 1-2 in the Lure; Grade 3 Oceanport winner Blacktype; Takeover Target, winner of the last year's Grade 2 Hall of Fame; Grade 1 winner Ring Weekend, sixth as the beaten favorite in the Grade 1 Fourstardave last time out; Reporting Star, and Take the Stand.