• Songbird breezes 'nice and smooth' for G1 Alabama • Brooklyn Bobby will be first American starter for Frankel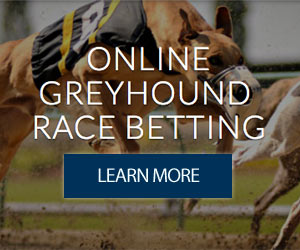 • Romans not ruling out G1 Alabama for Go Maggie Go • Santana Jr. making impact in first full meet at the Spa
SARATOGA SPRINGS, N.Y. - Fox Hill Farm's undefeated champion Songbird took to Saratoga Race Course's main track early Thursday morning for a five-furlong breeze, her first timed move since her dominating victory in the Grade 1 Coaching Club American Oaks on July 24.
Accompanied by New York Racing Association outrider Juan Galbes and ridden by exercise rider Edgar Rodriguez, the 3-year-old daughter of Medaglia d'Oro made a routine visit to the paddock before being turned loose on the clubhouse turn and steadily picking up her pace. Songbird earned an official five-furlong time of 1:00.81, completing the final quarter-mile in 24 seconds. NYRA clockers caught her in 13 seconds for her opening furlong and 36 4/5 seconds for three furlongs. She galloped out six furlongs in 1:13 4/5.
"This was a really nice and smooth work. I'm very pleased," said trainer Jerry Hollendorfer, who arrived on Tuesday to check in on his stable star. "She always looks the same. She really looks like she's not working that fast but, when you have the clock on her, she's coming along pretty good."
The Hall of Famer said the original plan was to breeze her on Wednesday but opted instead to take a wait-and-see approach to evaluate the track surface after the recent deluge of rain that soaked the area last weekend.
"I had to be real flexible on this because we had rain," he said. "I'm really happy that I waited 'til today. It was, I thought, a much better racetrack. The track's still a little bit deep because she got a little bit of a blow out of it.
"The track guys did a good job because they had it sealed and opened it up yesterday and a few people worked but I think we were just willing to wait another day to make sure," he added.
Last year, Songbird rattled off four straight victories, including three Grade 1's, capped by a four-length score in the Breeders' Cup Juvenile Fillies en route to earning Eclipse Award honors as the 2015 Champion Juvenile Filly. Songbird has added another five graded stakes to her resume as a 3-year-old, topped by the Grade 1 Santa Anita Oaks in April and a 4 ¼-length romp in her East Coast debut in the CCA Oaks.
With wins at distances ranging from six furlongs to 1 1/8 miles over four different racetracks, Songbird has collected her nine victories by a total of 47 ¾ lengths and earnings of more than $2.4 million.
Songbird is expected to assume a weekly workout regimen as she prepares to target the Grade 1, $600,000 Alabama, for 3-year-old fillies at 1 ¼ miles on August 20. After Thursday's morning work, Hollendorfer said that the filly will breeze again "in six or seven days." * * *
Saturday's first race at Saratoga will surely attract worldwide attention due to the fact that freshman sire Frankel's first American-based starter, Brooklyn Bobby, is in the field.
Frankel, who stands stud in England, was undefeated during his fantastic racing career, which yielded his owner and breeder, Juddmonte Farm, 14 wins, 10 in Group 1s. As a sire, Frankel has already proven to be a smash, with nine individual winners from 12 runners. His progeny has won in Great Britain, Ireland and Japan.
Brooklyn Bobby, who is named for the late trainer Bobby Frankel, is conditioned by Brian Lynch for his breeder, Mrs. Jerry Amerman. His dam, Balance, is a half-sister to 2010 Horse of the Year Zenyatta.
"For a [stallion] like Frankel, who you would think would be older and longer on the grass with his progeny, his horses have been very precocious," Lynch said. "Obviously, his talent on the track has rolled over to the breeding shed. His progeny are living up to their expectations."
The Australian native said he is looking forward to running Brooklyn Bobby, whose busy work schedule for his debut in the 1 1/16-mile maiden turf race has left Lynch satisfied that the colt is ready to run well. One thing that he would have preferred was a different post position. Brooklyn Bobby, who will be ridden by Joel Rosario, drew the rail.
"There is a [concern] with the post," he said. "There is a short run into that first turn, so you can get boxed in with a lot of traffic if you don't break well and can't get yourself into a tactical position."
"He has some good gate speed, though, and I would believe he would be in the first tier of horses; I wouldn't like to see him on the lead," the trainer added. "I would like for him to have a good learning experience. I would like to see him third or fourth, back on the inside and hopefully, first at the wire."
* * *
A day after Grade 2 Black-Eyed Susan winner Go Maggie Go worked five furlongs in 1:00.50 over Saratoga's main track, trainer Dale Romans said the Grade 1 Alabama is under consideration for his filly. There would be no hesitation if not for one particular filly, who is expected to run.
"The plans aren't set yet, but will be soon," Romans said Thursday morning. "Her next start could very well be the Alabama. Obviously, it's going to be a salty race. She's a good work horse; she worked fast yesterday. She does everything strong, and has had some really good races - it's just that the one filly [Songbird] is such a dominant filly in this division, it's hard to run in the level we should and still stay away from Songbird."
Romans, who won the Travers last year with Keen Ice, in an upset over Triple Crown winner American Pharoah, reported that he will not have a starter for the 2016 edition of the "Mid-Summer Derby." Grade 1 Blue Grass Stakes winner Brody's Cause, who finished off the board in both the Kentucky Derby and Belmont Stakes, will be freshened with the objective of returning to stakes competition in the fall; Cherry Wine, the Grade 1 Preakness Stakes runner-up, will run in the Grade 1 Secretariat at Arlington Park on the grass Aug. 13; and Race Me Home, who finished fifth in last weekend's Grade 2 Jim Dandy, is likely to return to allowance competition.
* * *
Four-time Oaklawn riding champion Ricardo Santana Jr. has gotten off to a fast start at the Saratoga meet. He entered Thursday's card with seven winners. The 23-year-old is a regular at the Saratoga meet for the first time. Last year, during a brief visit, he won the Grade 2 Amsterdam aboard Holy Boss.
Santana, in between working horses Thursday morning, said he's pleasantly surprised by the success he has had in a short period of time at the meet.
"I have confidence in myself and my agent, but I am pretty impressed with how we're doing right now," the rider said. "I'm learning a lot from the best riders. Angel [Cordero] is helping me a lot - trying to teach me - also John Velazquez and Ramon Dominguez are other guys helping me. They are trying to [correct] me when I do something wrong."
Santana's agent, Ruben Munoz, said rather than do what they usually do - head to Ellis Park and Indiana Grand during the summer - he wanted to try something different with his rider. Munoz also liked the notion of partaking in all that Saratoga Springs has to offer its visitors.
"I just thought with [Santana] being around these riders here for six weeks would only help him be more professional, give him some exposure, and just get better overall at what he does," Munoz said. "To improve, you have to ride with the best. I thought staying in Kentucky [for the Ellis meet] wasn't going to do anything for his future. I figured, if I want to get depressed, I want to get depressed in Saratoga, not in Kentucky."