HALLANDALE BEACH, FL - Gulfstream Park West's popular 20-cent Rainbow 6 will have guaranteed jackpot Saturday of $100,000. The $100,000 guarantee will be part of Gulfstream Park West's $700,000 Sunshine Millions Preview Day.

The multi-race wager has gone unsolved for 16 consecutive programs since one ticket returned $53,486.20 on Oct. 19. There were multiple tickets with six winners Friday which returned $2,069.64.

The Rainbow 6 carryover jackpot is paid out only when there is a single ticket sold with all six winners. On days when there is no unique ticket, 70 percent of that day's pool goes back to those bettors holding tickets with the most winners, while 30 percent is carried over to the jackpot pool.

NOTES

Diego Gomez, Edgar Prado and Paco Lopez each won two races Friday.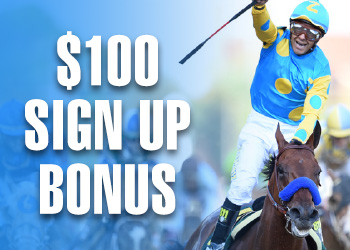 Gomez won with the longshot Greek Flower ($127.80) in the first and Silver Sassy ($7.20) in the sixth. Lopez won aboard Gotaheartofgold ($6.40) in the fourth and Gifted Ruler ($4) in the fifth and Prado had the late double with Jackie's Daughter ($13.40) in the ninth and Double Desert ($7.40) in the 10th.