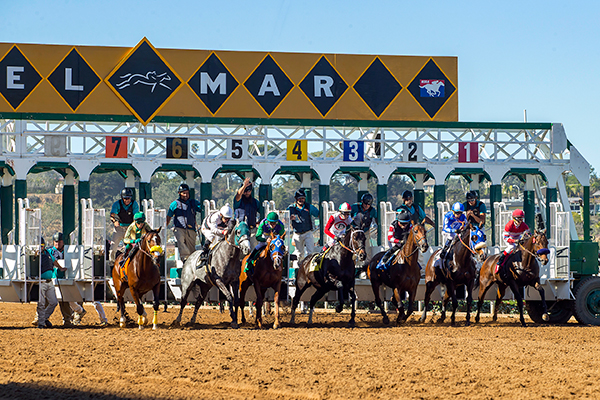 The eagerly anticipated return of horse racing at Del Mar begins this Friday as the Del Mar Thoroughbred Club hosts its sixth consecutive "Hollywood" fall race meeting, known affectionately – and with a tip of a boater cap – as the Bing Crosby Season in honor of the track's illustrious founder. The 15-day session, which has a warm local vibe on track but a lucrative hot spin nationally, will run through Sunday, December 1.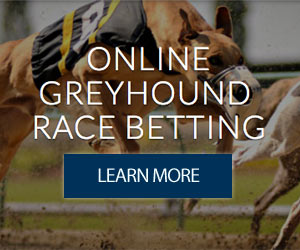 After a three-day opening weekend, the seaside oval will settle into a four day, Thursday-through-Sunday routine for the following three weeks featuring eight races during the week and nine on Saturdays and Sundays. First post daily will be 12:30 p.m. with the lone exception of Thursday, November 28 when the track's special Thanksgiving Day program gets underway at 11 a.m.
There will be 14 stakes races offered during the stand, nine of them graded and highlighted by a pair of Grade I tests on the lawn – the $300,000 Hollywood Derby on November 30 and the $300,000 Matriarch Stakes on December 1.
Following up on its injury free summer racing cards – and its past two-year ranking as the safest racetrack in the country – Del Mar will continue to place its first emphasis on safety for its horses and riders throughout the fall meet. The many enhanced procedures and protocols put into place, including additional veterinarian oversight, an expert panel that reviews all horse entries, full scrutiny of all medication policies and safer workout routines, are now solidly established as part of the day-to-day routine at the shore racing headquarters.
"Safety is job number one at Del Mar," said Del Mar Thoroughbred Club's CEO Joe Harper. "If we have safety, all good things flow from it – starting with topflight racing, which we'll have plenty of once more this fall. We're going to be putting on the best race meet in the country here and we're going to do it in the right way."
Nine of the track's fall stakes will be run on its Jimmy Durante Turf Course starting with the opening day Kathryn Crosby Stakes for fillies and mares, aged 3 and up, at a mile. A pair of other notable turf tests are expected to draw stakes horses from around the country – the $200,000, Grade II Hollywood Turf Cup at 12 panels on November 29 and the $200,000, Grade II Seabiscuit Handicap at a mile and one-sixteenth on November 30.
In keeping with its Bing Crosby/Hollywood theme, the majority of the track's stakes are named along those lines, most saluting stars from the past who had Del Mar connections. Among the black type events that will be offered are races named for Desi Arnaz, Bob Hope, Betty Grable, Cary Grant, Jimmy Durante and Cecil B. DeMille.
The track's two racing surfaces – the one-mile dirt oval and the seven-furlong grass course with its unique diagonal chute that allows for races up to nine furlongs – are overseen by two veteran professionals considered among the very best in the business. Leif Dickinson as turf and landscape superintendent tends to the deep, green grass layout and Dennis Moore handles the main track as director of track maintenance.
Besides its stellar racing program, the track additionally will present a series of on-site promotions and activities sure to please most of the fans who have come to look forward to the track's "second season."
Two major "after the races" concerts will be held during the meeting – the first featuring country star Russell Dickerson this Saturday, then the other a week later (November 16) with reggae legends The Wailers making a triumphant local return.
Other "happenings" planned for the meet include a College Day at the Races (November 16); an Uncorked Derby Days Wine Fest (this Saturday); a Craft Beer Fest (November 23); a Family Fun Run and a Thanksgiving Brunch (November 28); a Toys for Tots Drive and Ride (November 24); a Wizards Fair (November 30); Daybreak at Del Mar breakfasts every Saturday, and Free & Fun Sundays throughout the meet.
Admission to the track is $6, but only $3 for Diamond Club members (sign-ups are easiest using the Del Mar Mobile App available on iTunes and Google Play). Children 17 and under are free, if accompanied by an adult. Seniors (62 and up) are free on all Thursdays, while active duty military are free every day. Reserved seats cost $4 on Thursdays and Fridays, $8 on Saturdays and $6 on Sundays and Opening Day.
Advanced seat sales and/or restaurant reservations can be obtained by calling (858) 792-4242, or by accessing Del Mar's website - DelMarRacing.com